News
Nintendo Switch Online: Free Games for July 2020 Revealed
Donkey Kong Country headlines the free games for Nintendo Switch Online members this month!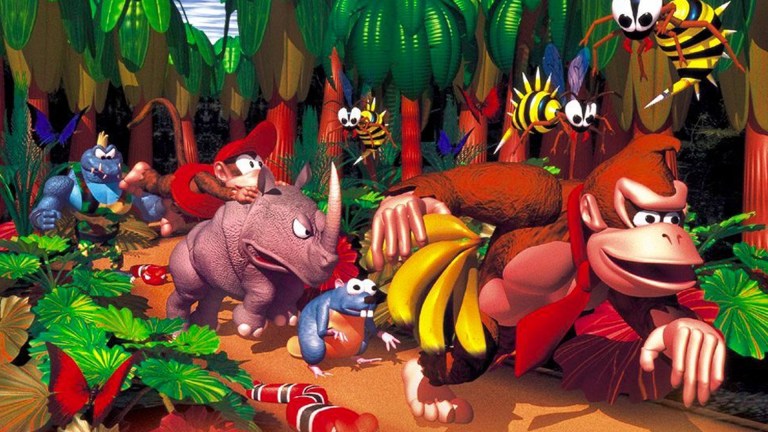 Nintendo Switch Online is the subscription service for owners of, you guessed it, the Nintendo Switch. The portable games console's snazzy membership club launched properly in September 2018, and, although membership isn't essential to enjoying the Switch, it does connect you to some pretty cool stuff.
In terms of pricing, single-user membership to Nintendo Switch Online is priced on the official Nintendo website at $3.99 for one month, $7.99 for three months or $19.99 for a year. There is also an option to spend $34.99 for a family of up to eight members to have access to the service for a year. Alternatively, you can buy a membership through Amazon, which can be a bit cheaper depending on the retail giant's current pricing fluctuations.
As for perks, members of Nintendo Switch Online can use online multiplayer features on a vast selection of games. They can also make the most of cloud saves and exclusive offers, as well as communicate through voice chat on the Nintendo Switch Online mobile app.
We'd argue, though, that the coolest thing about Nintendo Switch Online is the library of games from the NES and SNES eras that it allows you to play on your Switch. In this article, we'll keep tabs on what NES and SNES games are available through Nintendo Switch Online, starting with the titles releasing for this month.
Nintendo Switch Online Games for May 2020
Donkey Kong Country
While many still debate whether or not Donkey Kong Country's advanced visuals were covering for a fairly bare-bones platformer, the game is the obvious headliner in this latest Nintendo Switch Online update. Play it for yourself to see how it holds up.
Natsume Championship Wrestling
While it sadly doesn't seem that this version of Natsume Championship Wrestling will benefit from the All Japan Pro Wrestling license featured in the Japanese version, it's still surprisingly good for a "generic" wrestling game.
The Immortal
This NES dungeon crawler has been called one of the most confusing, challenging, and downright strange games of its era. It's basically the game that people who don't like Dark Souls describe when they try to describe Dark Souls.
Nintendo Switch Online Games Available Now
Adventures of Lolo
Baseball
Blaster Master
Breath of Fire II
City Connection
Crystalis
Donkey Kong
Donkey Kong Jr.
Double Dragon
Double Dragon II: The Revenge
Dr. Mario SP
Eliminator Boat Duel
Excitebike
Ghosts 'n Goblins
Gradius
Ice Climber
Ice Hockey
Journey to Silius
Kid Icarus
Kirby's Adventure
Kung-Fu Heroes
Mario Bros.
Metroid
Metroid SP
Mighty Bomb Jack
Ninja Gaiden
Operation Logic Bomb
Panel de Pon
Pop'n TwinBee
Pro Wrestling
River City Ransom
Rygar
Shadow of the Ninja
Smash Tennis
Soccer
Star Fox 2
Star Soldier
StarTropics
Super Dodge Ball
Super Mario Bros.
Super Mario Bros.: The Lost Levels
Super Mario Bros. 2
Super Mario Bros. 3
Super Punch-Out!!
Tecmo Bowl
Tennis
The Legend of Zelda SP
TwinBee
Volleyball
Wario's Woods
Wild Guns
VS. Excitebike
Yoshi
Zelda II: The Adventure of Link
We'll keep this article updated as Nintendo adds more NES and SNES games to Nintendo Switch Online…