News
PlayStation Plus: Free Games for October 2020 Revealed
Vampyr and Need for Speed: Payback headline October's free games for PlayStation Plus users.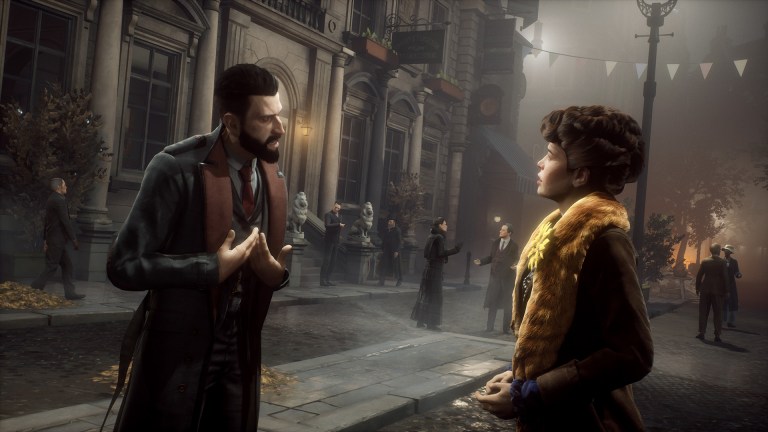 PlayStation Plus is Sony's membership club for those of us who use the PS4, PS3, and/or PS Vita consoles. Sony's current pricing structure offers 1-month membership at $9.99, 3-month membership at $24.99, and 12-month membership at $59.99. You can also buy PS Plus memberships through places like Amazon.
And what do you get for your money? Well, one of the main draws of PS Plus is that it connects you with a handful of free games every month. Also, certain games only allow members of PS Plus to access online multiplayer modes. There are loads of other perks, as well, including discounts on games and early access to things like betas and demos.
In this article, we're going to focus on the free games you can get with PlayStation Plus each month. Usually, four or five titles are added to the service per month, but make sure to snag them quickly as Microsoft removes them about a month after they've been added to PlayStation Plus. Luckily, you get to keep whatever you downloaded in time!
Here are the free PlayStation Plus games you can look forward to for the month of October:
Need for Speed: Payback
"Survive thrilling heist missions, partake in metal-crunching car battles, perform dazzling setpieces, and more in this four-wheeled action blockbuster. Set in the fictional, corrupt gambler's paradise of Fortune Valley, choose from three different characters – each with their own unique skills – customize your rides and take on an open world's worth of events as you seek revenge on those who wronged you."
Need for Speed: Payback will be available to download for PS Plus subscribers from October 6 to November 2.
Vampyr
"Life is Strange developer Dontnod Entertainment challenges you to embrace the darkness with this 1918-set, third-person action RPG with deep narrative choices. Play a doctor turned vampire ghosting through a London gripped by violence and fear. Use your supernatural abilities, as well as man-made tools and weapons to fight or flee the forces of evil and vampire hunters. Save the city's populace or feed on them to become stronger, but giving in to your bloodlust can have grave consequences…"
Vampyr will be available to download for PS Plus subscribers from October 6 to November 2.
If you have a PlayStation Now subscription, you can check out what's on offer here. Xbox users have a myriad of game choices through Xbox Games with Gold and Xbox Game Pass. If you game on the Nintendo Switch, we have a list of everything available on Nintendo Switch Online, too! Google Stadia subscribers can also find a list of new games coming to the service this year right here.
Stay tuned for monthly updates to PlayStation Plus.