News
PlayStation Plus: Free Games for November 2020 Revealed
Middle-earth: Shadow of War and Hollow Knight headline November's free games for PlayStation Plus users.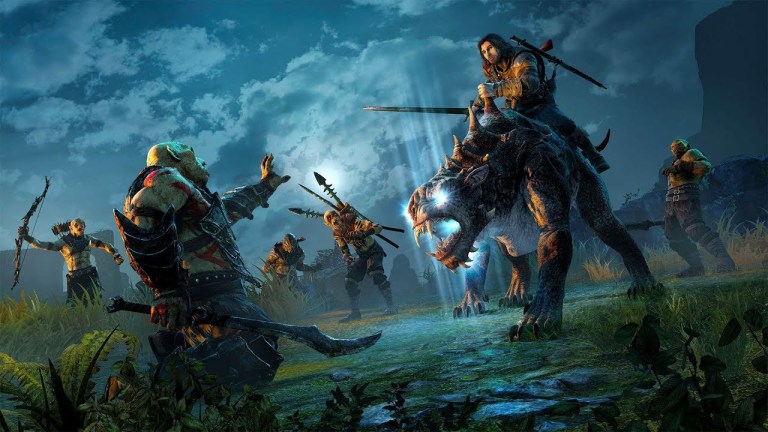 PlayStation Plus is Sony's membership club for those of us who use the PS4, PS3, and/or PS Vita consoles. Sony's current pricing structure offers 1-month membership at $9.99, 3-month membership at $24.99, and 12-month membership at $59.99. You can also buy PS Plus memberships through places like Amazon.
And what do you get for your money? Well, one of the main draws of PS Plus is that it connects you with a handful of free games every month. Also, certain games only allow members of PS Plus to access online multiplayer modes. There are loads of other perks, as well, including discounts on games and early access to things like betas and demos.
In this article, we're going to focus on the free games you can get with PlayStation Plus each month. Usually, four or five titles are added to the service per month, but make sure to snag them quickly as Microsoft removes them about a month after they've been added to PlayStation Plus. Luckily, you get to keep whatever you downloaded in time!
Here are the free PlayStation Plus games you can look forward to for the month of November, with descriptions courtesy of PlayStation:
Middle-earth: Shadow of War
Set between the events of The Hobbit and The Lord of the Rings, Middle-earth: Shadow of War beckons you once more into JRR Tolkien's iconic world of wizards, orcs and elves. Go behind enemy lines to forge your army, conquer Fortresses and dominate Mordor from within. Experience how the Nemesis System creates unique personal stories with every enemy and follower, and confront the full power of the Dark Lord Sauron and his Ringwraiths in this epic new story of Middle-earth.
Hollow Knight: Voidheart Edition
"In Team Cherry's engrossing 2D explorative platformer, descend into a sprawling underground world of Hollownest to battle tainted creatures and befriend bizarre bugs. Unlock new skills and tailor your power sets to fit your playstyle to help you explore twisting caverns, ancient cities and deadly wastes. Uncover a kingdom's ancient history, taking on epic bosses that'll challenge your combat and platforming skills as you strive to solve the mysteries buried at its heart."
Both PS4 games will be available from Tuesday, November 3 to Monday, November 30.
If you have a PlayStation Now subscription, you can check out what's on offer here. Xbox users have a myriad of game choices through Xbox Games with Gold and Xbox Game Pass. If you game on the Nintendo Switch, we have a list of everything available on Nintendo Switch Online, too! Google Stadia subscribers can also find a list of new games coming to the service this year right here.
Stay tuned for monthly updates to PlayStation Plus.