Features
Best PC Games to Play in 2020
From grand strategy to mythical adventures, here are the PC games you need to play in 2020.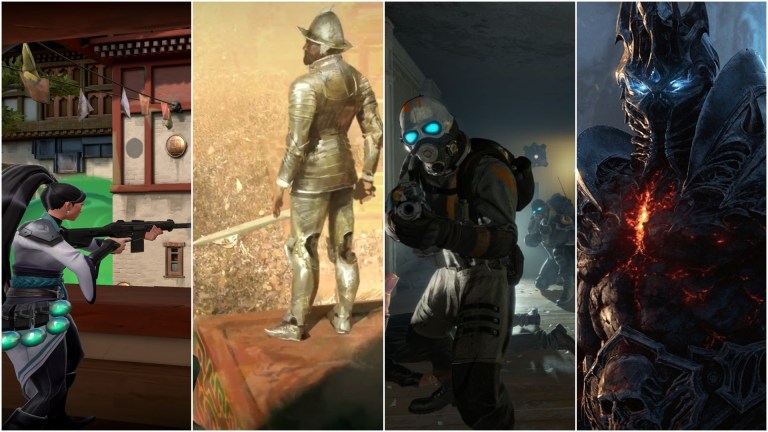 The PC has been a staple of the video game industry for decades. Consoles come and go, talk of new generations pop-up every handful of years, and companies continue to try to get in on the nostalgic classic console scene, but the one constant that remains is that you'll never be able to experience the best gaming has to offer unless you have a PC.
That isn't going to change in 2020. As we prepare to say goodbye to one generation of consoles and hello to two new console releases, your PC remains the source for some of the most innovative and essential gaming experiences.
So far, the PC games of 2020 include trips through the woods, cyberpunk free-running, and supervillain simulators. If you can't find a PC game releasing in 2020 that doesn't get you excited, you may be in the wrong place (try our more general list of upcoming 2020 game releases). For everyone else, here are the PC games you need to play in 2020: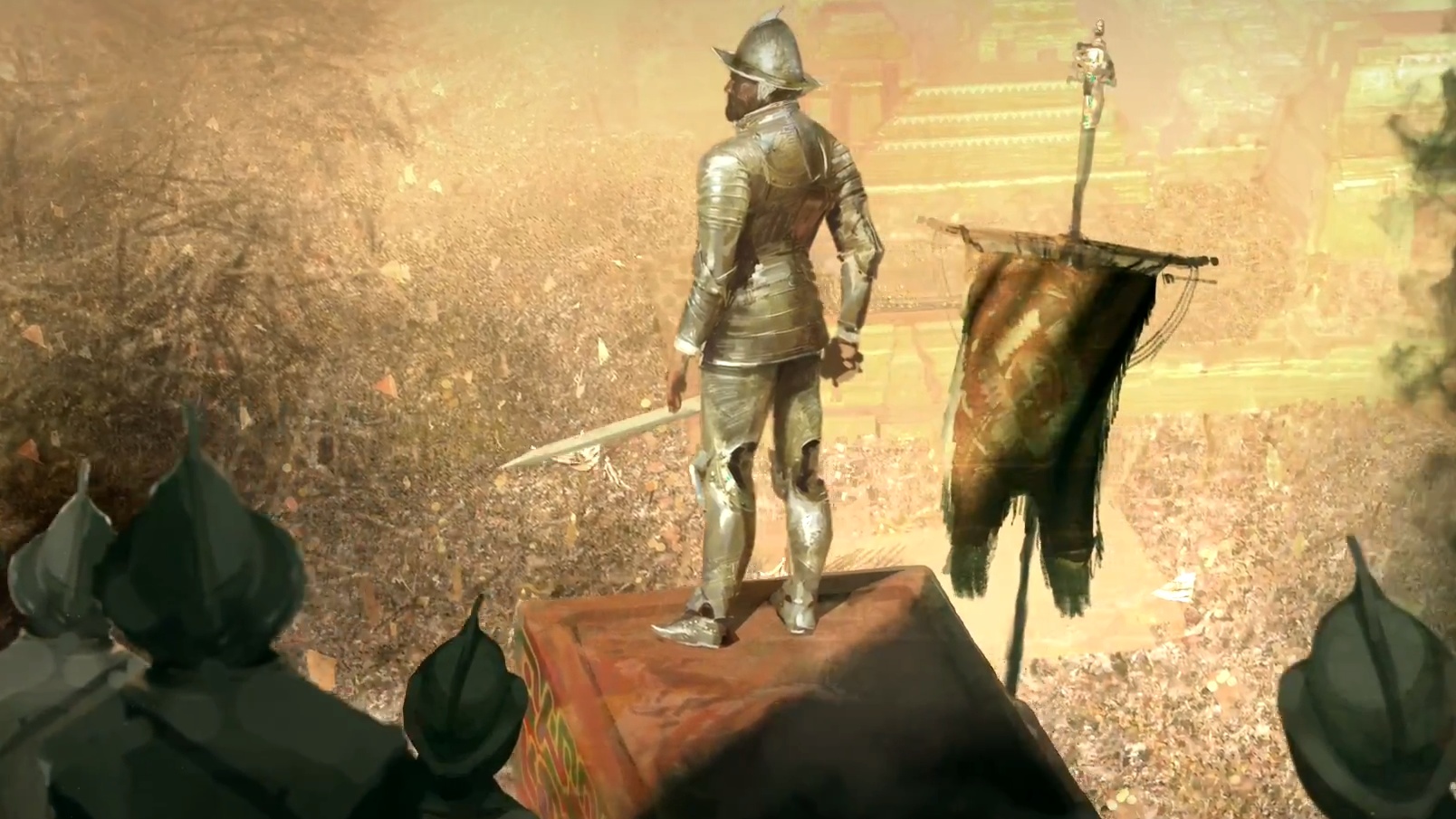 Age of Empires 4
TBA | Relic Entertainment
There's a pretty good chance we don't have to tell you what Age of Empires 4 is. For years, strategy fans have asked Microsoft to return to the strategy series that got many people into the RTS genre in the first place. We may not know much about Age of Empires 4, but the fact that we're finally getting another entry in the long-dormant RTS series is enough for us to confidently say that this game should be somewhere on your radar.
Besiege
February 18 | Spiderling Studios
Have you ever wanted to build your own medieval siege engine in a physics-based puzzle game? No? Well, maybe you just think you never did. After all, Besiege offers just that experience, and it's one of the most enjoyable games of the year.
The incredibly clever Besiege will please both fans of fundamentally "silly" games and those who seek something genuinely mentally engaging. It's a substantial and unique experience that we highly recommend to strategy aficionados.
Chivalry 2
TBA | Torn Banner Studios
The original Chivalry was one of the most surprising games of the last decade. Few titles have attempted to do multiplayer medieval combat on a large scale, and none of them before Chivalry did it as well.
Chivalry 2 will attempt to pick up where the brilliant original left off by offering the kind of large battles that have previously been limited to film and television. If you're looking for a multiplayer Game of Thrones or Braveheart simulator, then the bloody and big Chivalry 2 might be your game.
Crucible
May 21 | Amazon Games
Crucible is a third-person MOBA-like action game featuring PvP and PvE elements. It's also the first shot in Amazon's recent attempt to break into the world of video game development like they never have before.
Will it work? We have some concerns about the title's formula, but it features a fundamentally solid experience bolstered by undeniably fascinating design decisions. You owe it to yourself to give Crucible a shot and follow the game as it grows.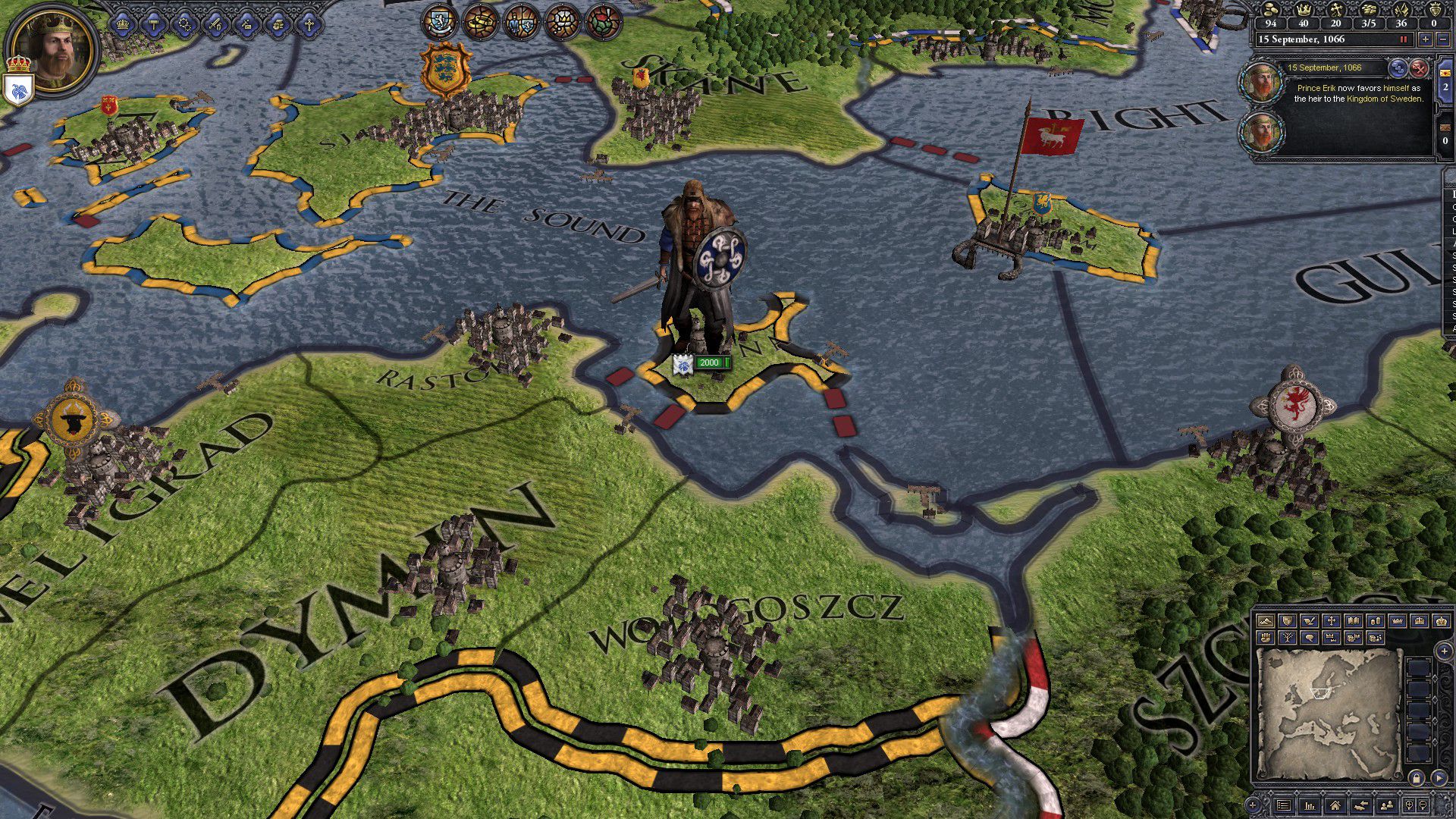 Crusader Kings 3
September 1 | Paradox Development Studio
The Crusader Kings series has achieved internet infamy for its grand strategy gameplay that allows you to build a medieval empire via subterfuge, sabotage, negotiations, and old-fashioned warfare. It's basically a Game of Thrones simulator minus the dragons and bad writing.
Crusader Kings 3 brings back everything great about the revolutionary second title in the series while streamlining some of the franchise's clunkier elements. We fully expect it to please franchise fans and possibly attract some new admirers.
Death Stranding
June 14 | Kojima Productions
Kojima Productions may not be a first-party PlayStation studio, but they have a close relationship with Sony. As such, many people figured that Hideo Kojima's Death Stranding was essentially a PlayStation exclusive.
Yet, the pending release of Death Stranding on PC offers a fascinating chance to re-examine one of 2019's most complicated games. Is Death Stranding a pretentious piece of boredom, a brilliant re-imagining of online gaming, or both? We look forward to giving this title another shot with the benefit of the added features and the additional processing power of the PC platform.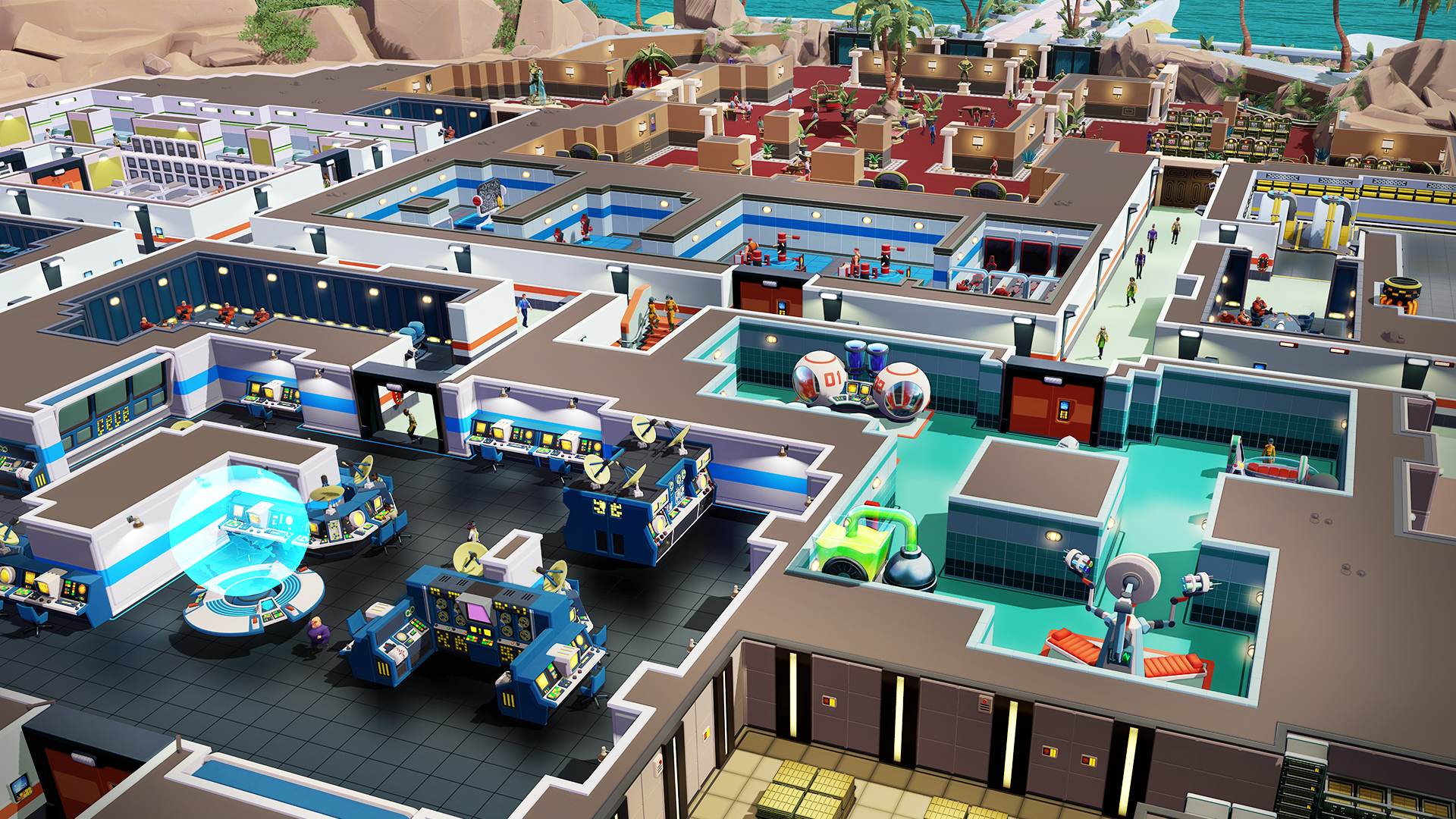 Evil Genius 2
TBA | Rebellion Developments
Look, we've all wondered what it would be like to be a James Bond villain or Saturday morning cartoon cackling madman. In 2004, Evil Genius helped us realize those dreams by offering a fascinating – if flawed – strategy management experience that let you control a supervillain empire.
Evil Genius 2 retains the promises of the original game but looks to elevate that concept to new heights. Thanks to mechanics like an improved henchman management system and better grand strategy elements, Evil Genius 2 might just have what it takes to become the supervillain simulator that gamers have waited decades for.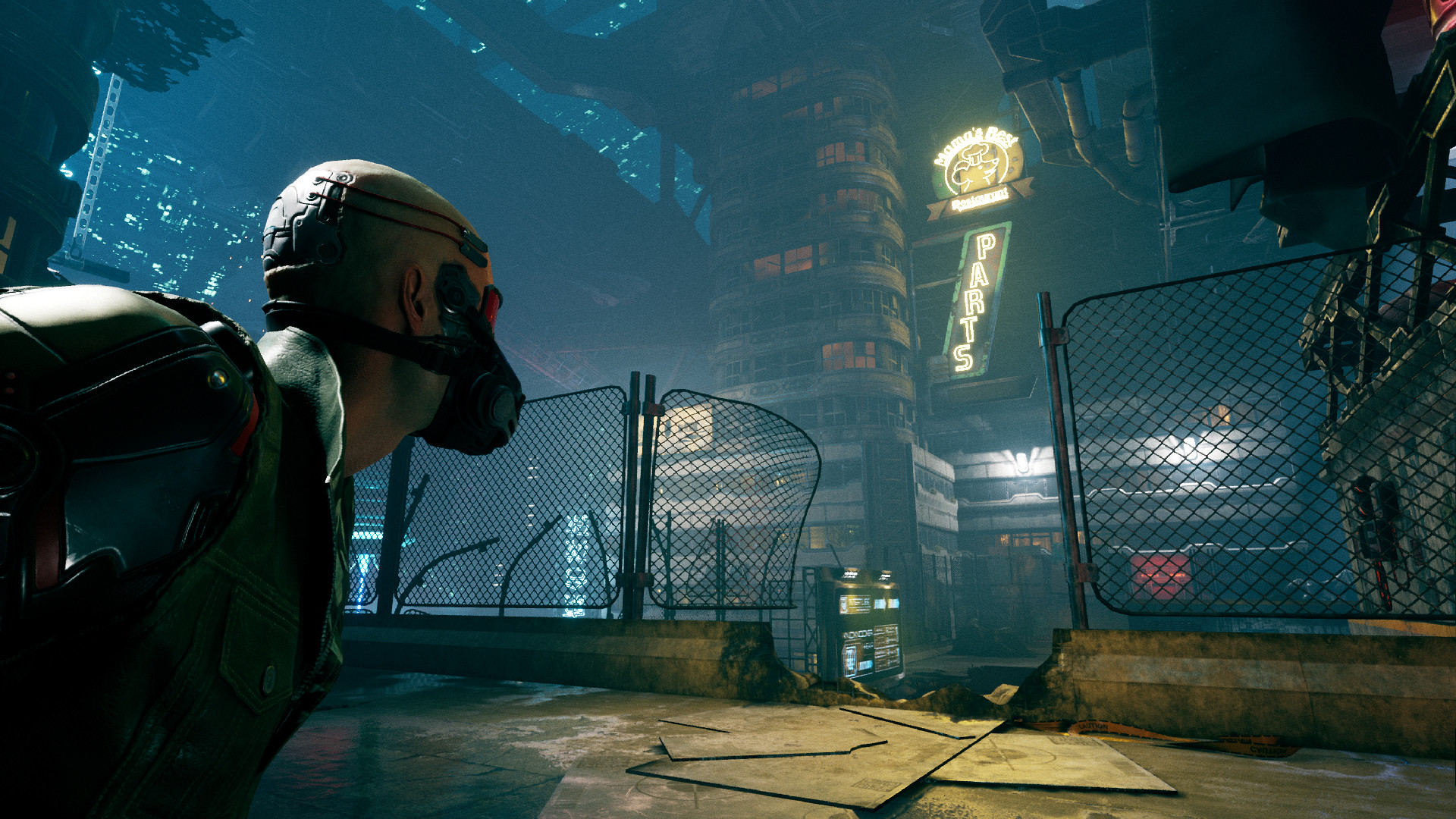 Ghostrunner
TBA | One More Level
You might think that Cyberpunk 2077 is the only cyberpunk title you need in your life in 2020, but continuing to think like that is a good way to miss out on one of the year's most intriguing projects: Ghostrunner. This game combines cyberpunk atmosphere and story with Mirror's Edge free-running and Superhot-style action sequences. The result is a buttery smooth and impossibly cool action experience that looks like the perfect game for those craving an action experience that doesn't ask you to slow down.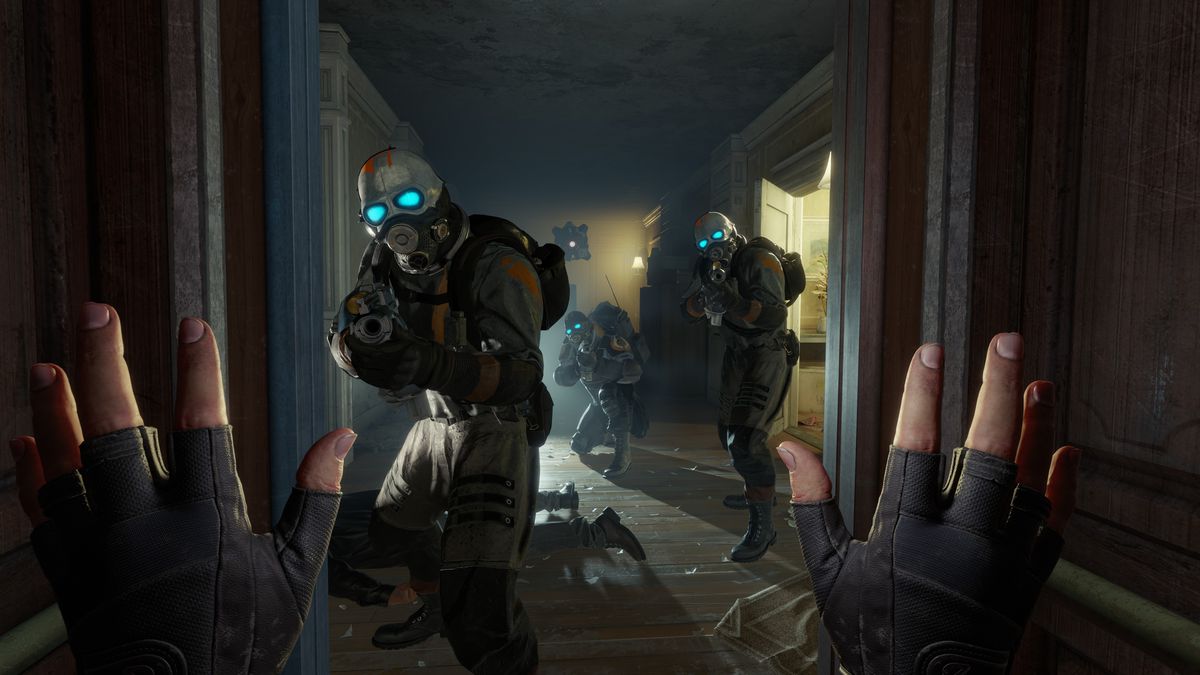 Half-Life: Alyx
March 23 | Valve
Few people could have guessed that we'd finally get a new Half-Life game in 2020. Fewer still would have guessed that Half-Life: Alyx would not only prove to be one of the best (if not the best) VR games ever made but a title worthy of the Half-Life legacy. Alyx is a mechanically clever and narratively intriguing look at a world that we've been waiting for years to return to. It just might be worth investing in a VR system to experience.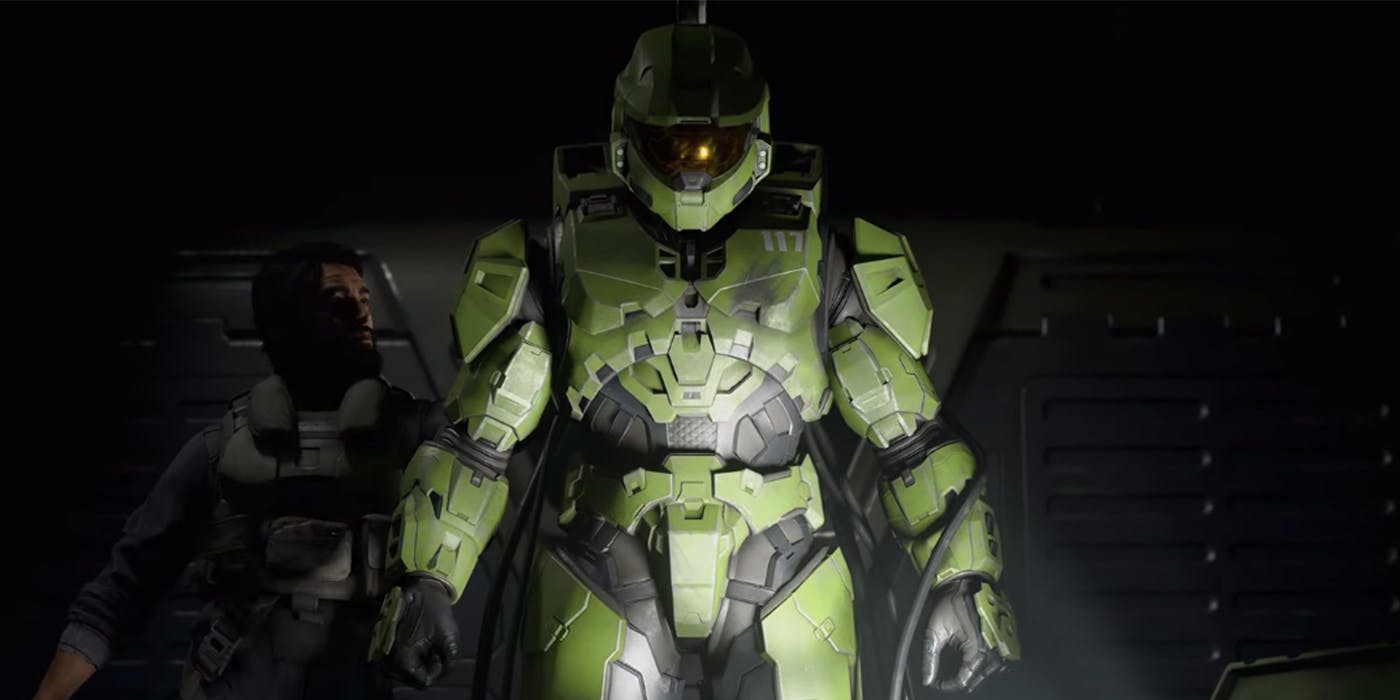 Halo Infinite
Winter | 343 Industries
Well, well, well. As if Halo Infinite weren't already one of the biggest upcoming games in the world, anticipation for the title has only grown following the announcement that it will be a launch title for Xbox Scarlett.
Halo Infinite is positioned as something of a soft reboot of the franchise. It will continue the series' story but will re-imagine certain concepts a la God of War. It's also the first confirmed next-gen title and the most exciting Halo game since Bungie left the franchise.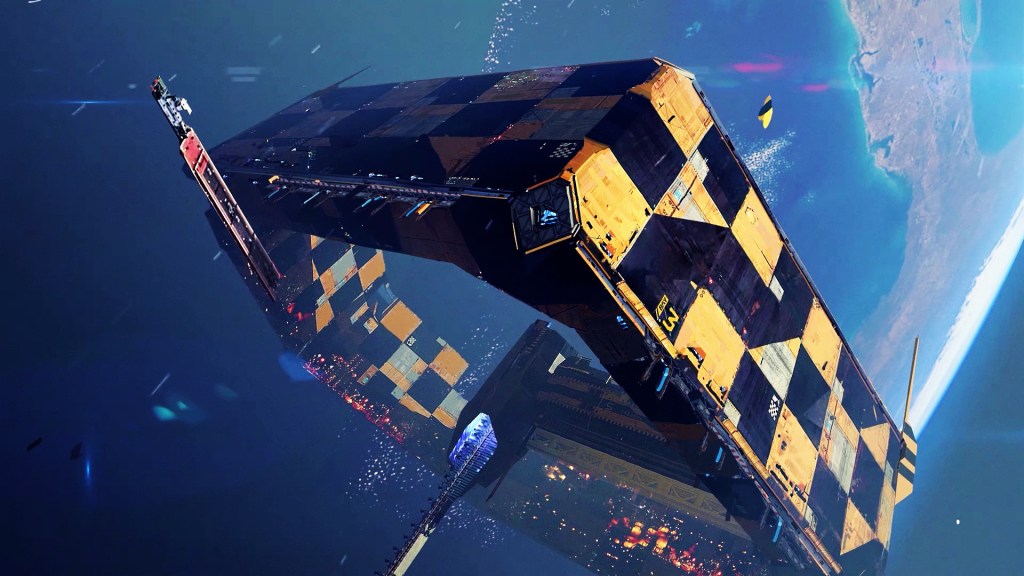 Hardspace: Shipbreaker
June 16 | Focus Home Interactive
As a blue-collar sci-fi game about the dangers of ship deconstruction, Hardspace: Shipbreaker promises to offer an experience quite unlike anything we've seen before.
The thrill of exploring crumbling ships in the dangers of space is compelling enough, but what really intrigues us is Hardspace's surprisingly deep mythology and world-building in which a gig-based economy presided over by corporations dominates the once majestic reaches of space.
Humankind
TBA | AMPLITUDE Studios
For years, the historical 4X strategy genre has been dominated by the Civilization series. Few games in any genre match its legacy of quality or the scope of its achievements. However, Humankind may just prove to be the genre challenger that Civilization needs to keep things fresh.
By adding new ideas to the Civilization formula, such as the ability to lead multiple cultures and blend their technology together, Humankind may just raise the bar for historical epic strategy games. In any case, it's going to keep Civilization on its toes.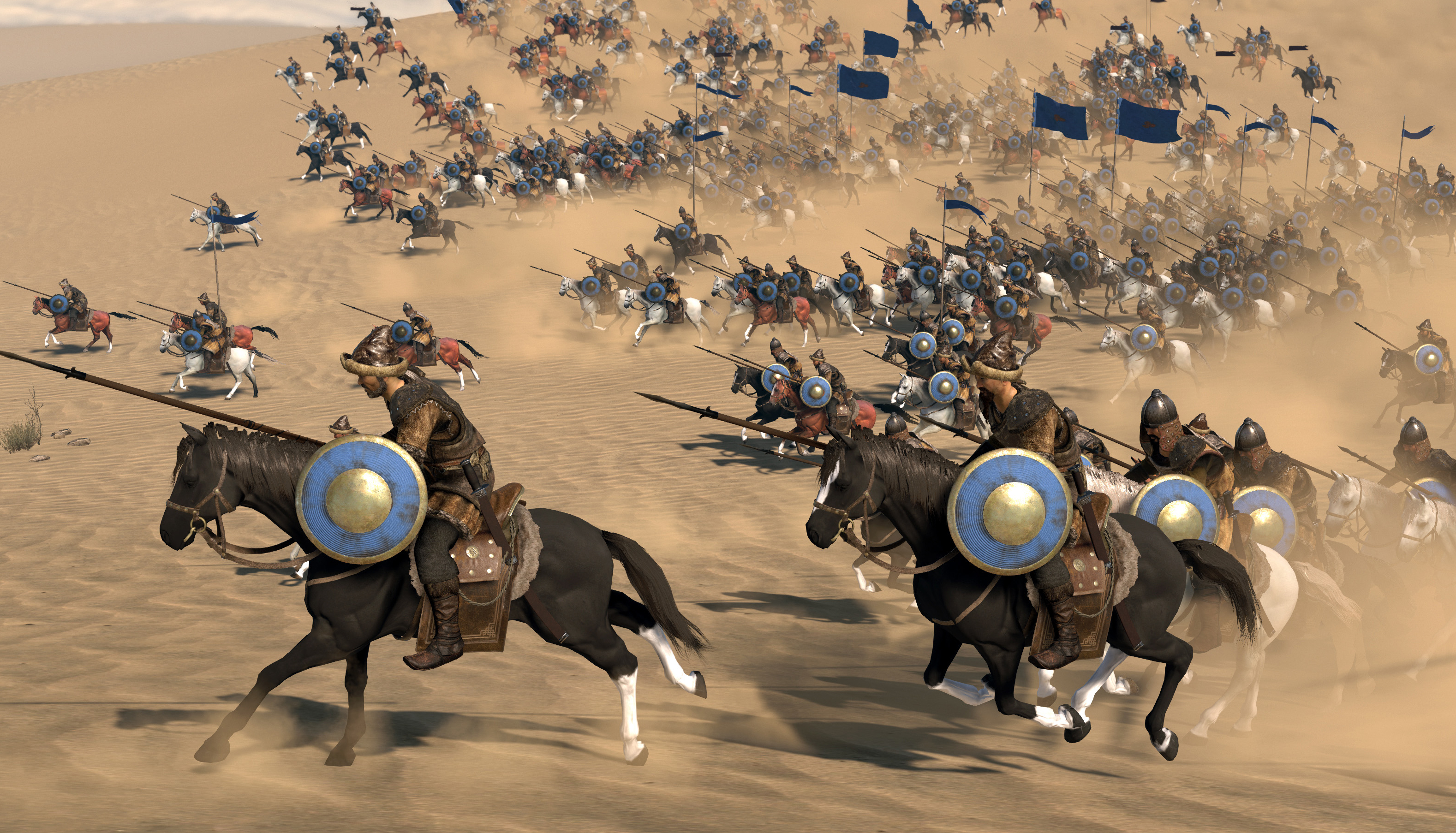 Mount and Blade 2: Bannerlords
March 30 | TaleWorlds Entertainment
The original Mount and Blade is widely regarded as one of the absolute best grand scale medieval adventures. With its seemingly impossible amount of options and large world, Mount and Blade was a few layers of polish away from being a dream gaming experience.
Mount and Blade II doesn't quite smooth all of those rough edges, but it does manage to expand upon nearly everything that was brilliant about the original game. This is still one of the largest, most ambitious, and most engrossing experiences that modern PC gaming has to offer.
New World
August 25 | Amazon Games
For years, World of Warcraft has dominated the MMO scene, but a variety of competitors have shown that there's plenty of design space in this genre that isn't being explored.
That's what makes New World so fascinating. This upcoming MMO looks to combine elements of survival and mysticism as part of a bold formula that emphasizes PvP elements. We don't know if it will be the new king of the genre, but we're very curious to see whether or not it will become our next MMO addiction.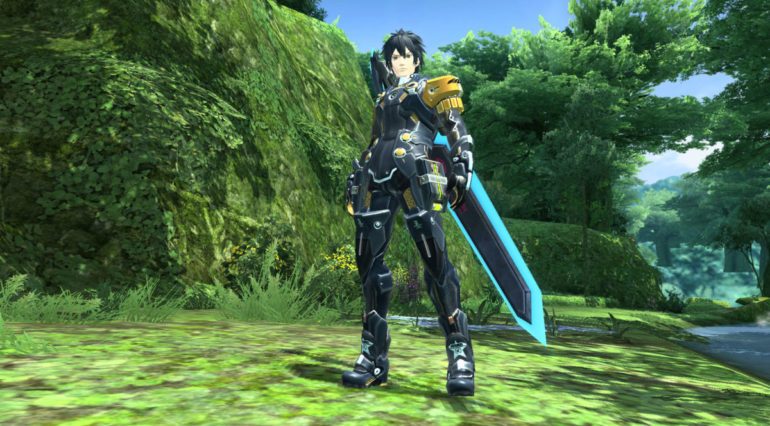 Phantasy Star Online 2
May 27 | Sega
Phantasy Star Online 2 is one of the most popular games in Japan, but Sega has never truly made the effort to bring this title to the West. Fortunately, American gamers will finally be able to try the sequel to Phantasy Star Online when it comes to Xbox One and PC in 2020. Fans of the original game and those looking for a new MMO to lose a few hundred hours in will want to keep an eye on this one.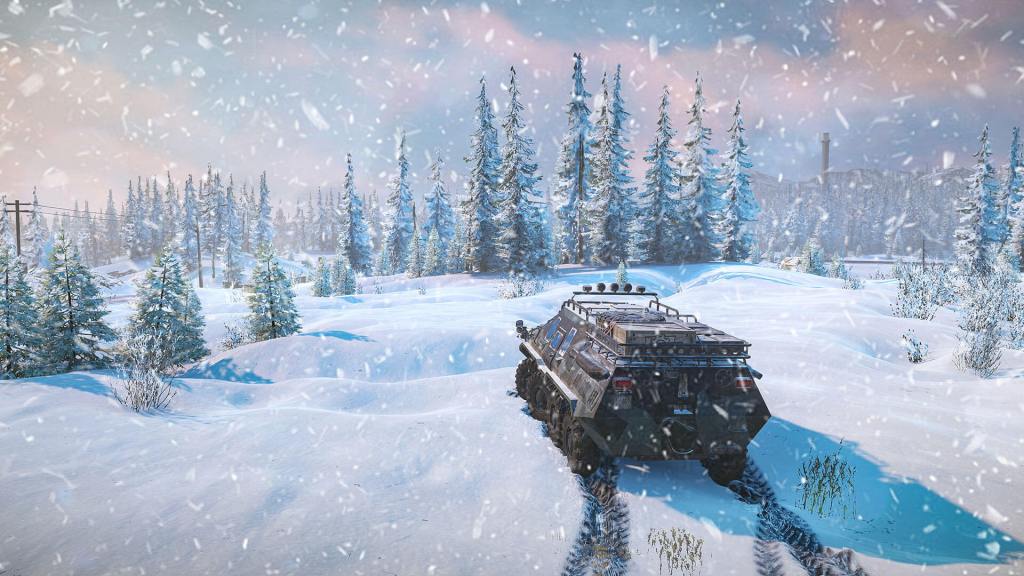 Snowrunner
April 28 | Focus Home Interactive
Snowrunner has managed to sneak under the radar thus far, which is quite remarkable considering that it's one of the most innovative and intense driving experiences in recent years.
Think of Snowrunner as a kind of survival driving game. It's all about trying to navigate some of the most hostile environments in the world with the help of some of the largest and most powerful vehicles in the world. Whereas many driving games emphasize speed and style, this fundamentally ugly (yet visually beautiful) title is all about outlasting the elements with the help of your fully-customized vehicles.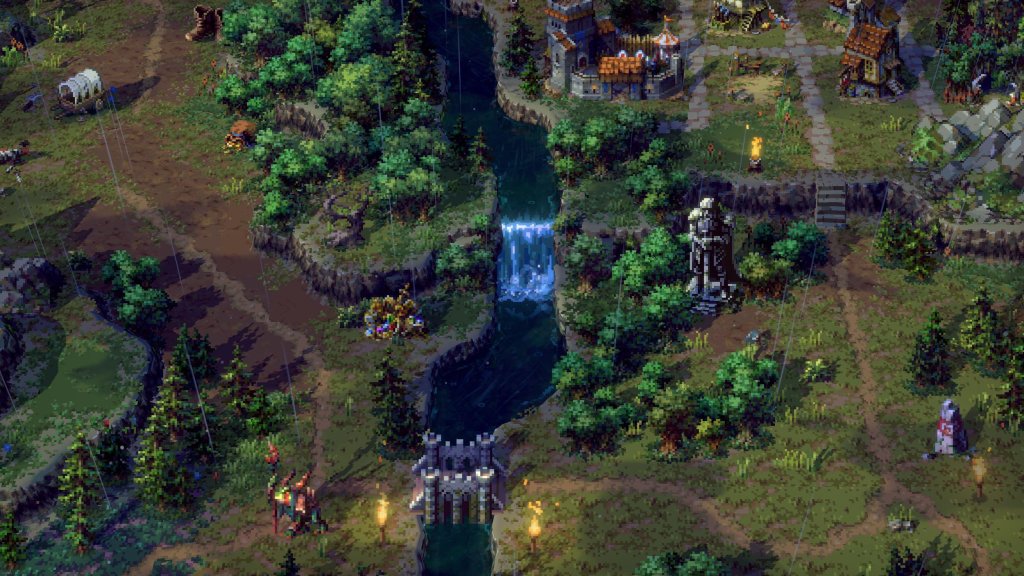 Songs of Conquest
TBA | Lavapotion
Years ago, the Heroes of Might and Magic series offered a compelling blend of turn-based strategy and role-playing that was innovative at the time and has survived through the years thanks to a surprising lack of notable imitators. Well, the developers of Songs of Conquest are not shy about comparing their project to Heroes of Might and Magic.
While we don't know much about the finer aspects of Songs of Conquest, the promise of Heroes of Might and Magic-style gameplay with Total War scale is enough to get us excited about this beautiful strategy game and the possibility it may revive some design concepts that should have never faded away.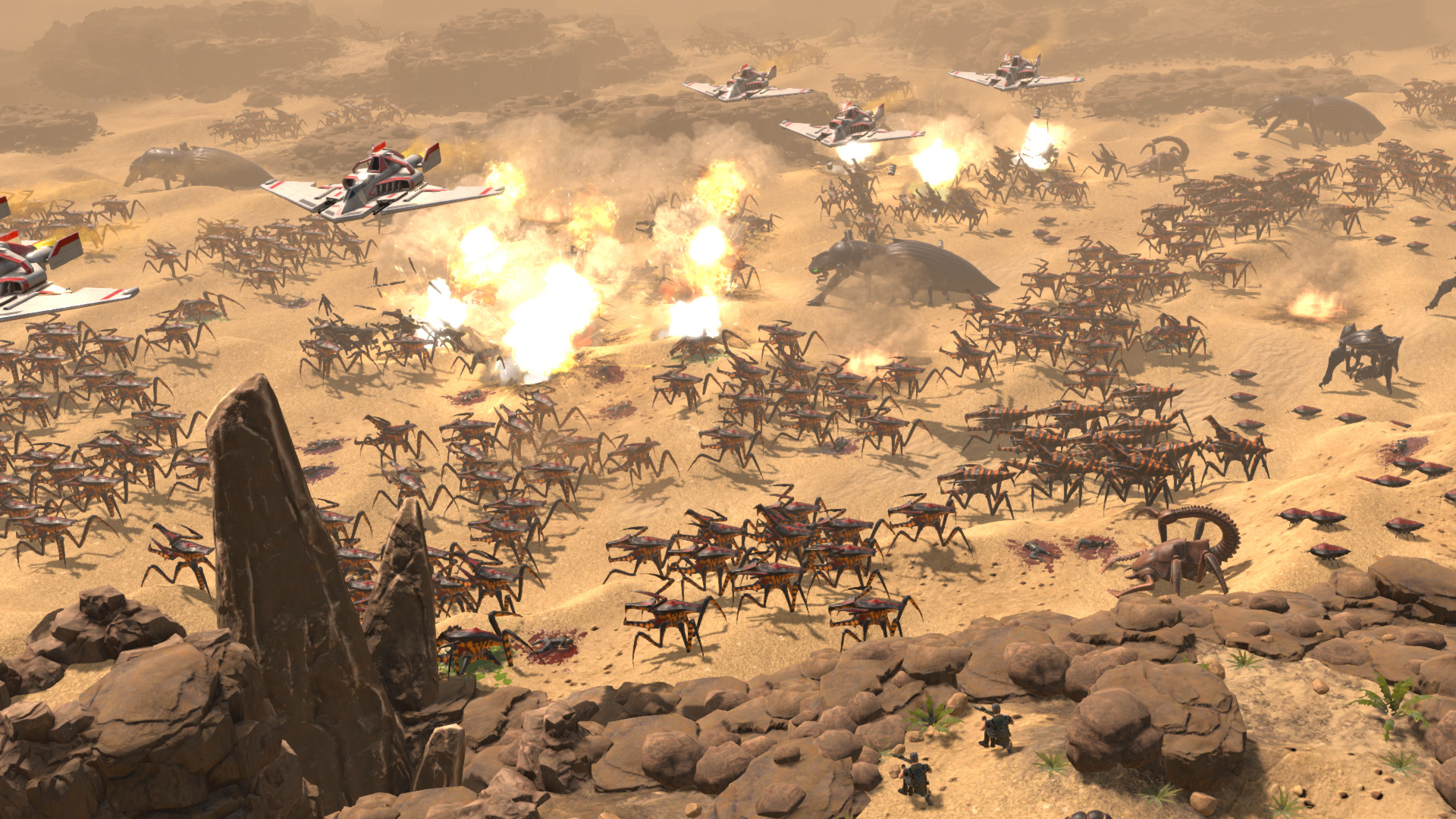 Starship Troopers – Terran Command
TBA | The Artistocrats
Starship Troopers was met with a lukewarm reception upon its 1997 release, but recent years have seen the once-maligned sci-fi title become a cult classic. Its clever political commentary and undeniable style clearly elevate it above the legion of similar big-budget action films that were released at that time.
Terran Command turns some of that film's (and the series') large-scale conflicts into a dynamic strategy experience that combines resource management, position defense, and other notable genre elements. With developer The Aristocrats promising to capture the various elements that make Starship Troopers as notable as it is, there's actually a reason to hope that this will be more than just another licensed cash-in.
The Walking Dead: Saints and Sinners
January 23 | Skydance Interactive
Given the history of licensed games and the rocky recent history of VR games, it's understandable that you may be hesitant towards a licensed VR game. It certainly doesn't help that we've seen some pretty awful Walking Dead games over the years.
Yet, The Walking Dead: Saints and Sinners really is one of the better games of 2020. It's a tense action title that cleverly uses VR mechanics to offer an experience that can only be achieved via this format. It's a pleasant surprise that shows a way towards a better future for the genre, VR medium, and Walking Dead adaptations.
Temtem
January 21 | Crema
Temtem is basically a Pokemon MMO. There is really only so long that you can talk about the game before making that comparison. Pokemon may not be referenced in any of the game's summaries or official material, but it's certainly being talked about by Temtem's fans.
Actually, the discussions of those fans have made Temtem one of 2020's most surprising successes so far. It's not perfect, but Temtem offers a reasonable approximation of a dream video game concept. It turns out that catching them all with hundreds of real players is just as much fun as you thought it might be.
Valorant
June 3 | Riot Games
Riot Games new shooter, Valorant, has long been described as Overwatch meets Counter-Strike. It's a serviceable description of the basic experience, but it doesn't capture what makes this title so compelling.
Valorant is a pure competitive shooter that benefits from the enhanced personality offered by its playable heroes and their unique abilities. It remains to be seen whether Valorant will grow into something bigger than its influences, but the formula for success is certainly there and our early impressions are most definitely positive.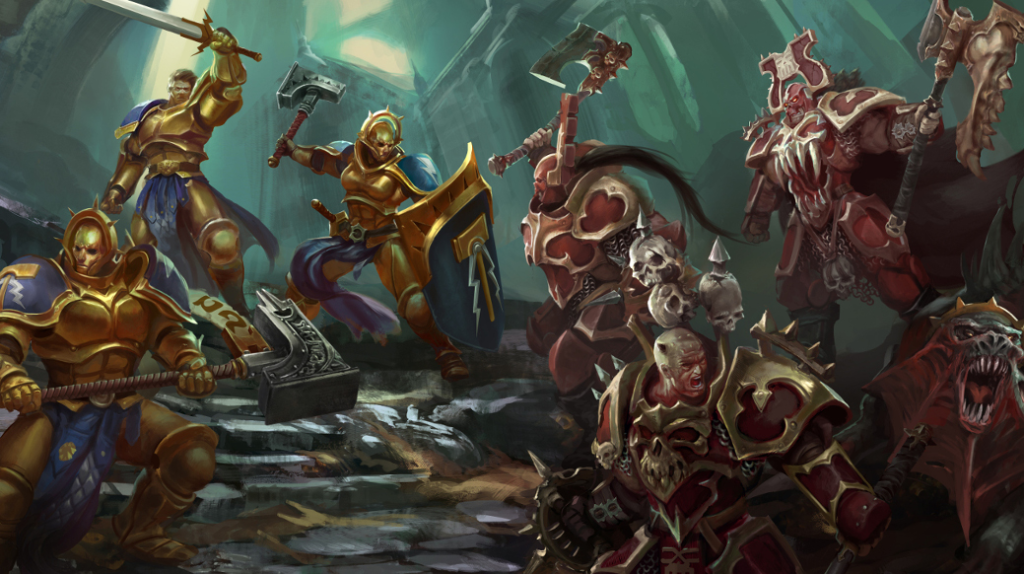 Warhammer Underworlds: Online
January 28 | Steel Sky Productions
The Warhammer license has been used for a surprisingly diverse series of gaming experiences over the years. Yet, no Warhammer game has defied conventions quite as elegantly as Warhammer Underworlds: Online; a tabletop deckbuilding and dice strategy experience.
Through a complex, though surprisingly accessible, series of mechanics, Warhammer Underworlds offers one of the deepest competitive strategy experiences that you're likely to find this year. It's a wonderful blend of tabletop ideas and digital accessibility that stays true to its source while helping to form an almost entirely new concept.
Witchfire
TBA | The Astronauts
Developer The Astronauts certainly showed it knows how to create incredible worlds and engaging stories in its debut hit, The Vanishing of Ethan Carter, but that game's "Walking Simulator" designation left some describing it as "boring." Well, Witchfire looks anything but boring.
A throwback to pure FPS games like Painkiller, Witchfire is shaping up to be one of the fastest and most furious action titles of 2020. This game may just give the Doom reboot a run for its money as the king of modern action-oriented FPS titles.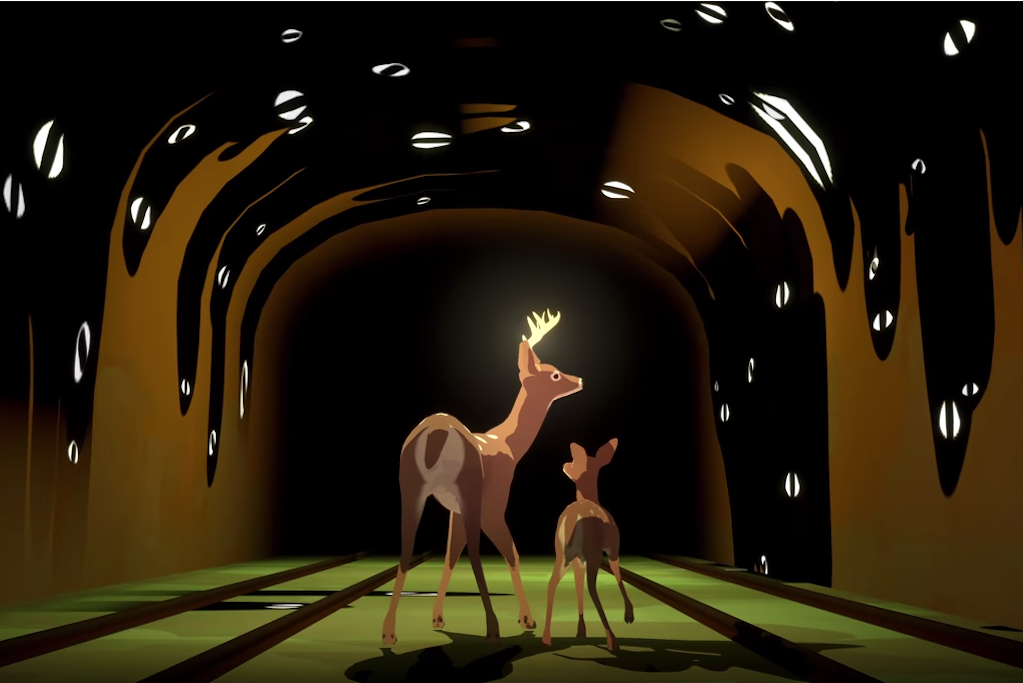 Way to the Woods
TBA | Anthony Tan
Way to the Woods initially drew quite a bit of attention when it was revealed that it was being developed by a teenager. Years after the hype of the game's origins died down, though, Way to the Woods still looks like one of the most intriguing games on the horizon.
The game sees you control two deer on a fairy tale journey through various environments. While much of the project's gameplay remains a mystery, the beauty of the game's artwork and the snippets of its hauntingly beautiful soundtrack we've heard thus far hint at a worthwhile adventure for those seeking a dreamlike experience.
World of Warcraft: Shadowlands
TBA | Blizzard Entertainment
To say that World of Warcraft's Battle of Azeroth expansion was a disappointment would be an understatement. A series of bad ideas, poor updates, and lingering problems doomed Battle of Azeroth and left some wondering how World of Warcraft will recover. The answer to that question begins with Shadowlands.
With its re-imagined leveling system and fascinating twists on the Warcraft lore, Shadowlands is poised to be one of the most ambitious and possibly necessary WoW expansions in years. It remains to be seen whether it can undo the damage that's been done, but expectations are high for this promising addition to one of gaming's great franchises.