Features
Best Games to Play If You Love The Legend of Zelda
If the wait for Breath of the Wild 2 is becoming just a bit too long, give these incredible Legend of Zelda-like experiences a look.
When you create one of the greatest and most innovative games of all time, there are going to be imitators. Plenty of games have copied The Legend of Zelda since the original hit the Famicom Disk System in 1986. A few have arguably even improved on the beloved formula.
Much like the Legend of Zelda games themselves, the best Zelda-like experiences out there come in a variety of flavors. Generally, they're action RPGs with an overworld, dungeons, and multiple different abilities and equipment you obtain throughout the game. They can be 2D overhead games like the original Zelda, 3D games similar to Ocarina of Time that point players toward the next goal, or more open-ended 3D games like Breath of the Wild. Regardless of which style of Zelda game is your favorite, here are just some of the other games that Legend of Zelda fans need to play.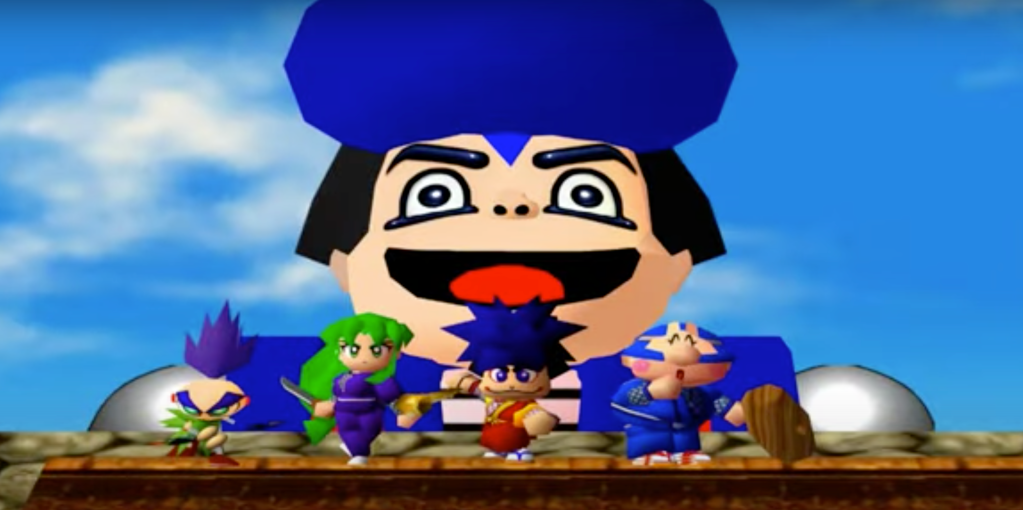 Mystical Ninja Starring Goemon
This is a bit of an odd pick since Mystical Ninja was first released in Japan on the N64 more than a year before Ocarina of Time, but the two games still ended up having a lot in common in terms of their general design philosophy.
At times, the gameplay here actually feels closer to Super Mario 64 than the early 3D Zeldas. Soon, though, it really veers off into its own thing, complete with four playable characters and memorable mecha boss fights. With its fairly large world to explore, varied gameplay, and tons of surrealist Japanese humor that often gets lost in translation, Mystical Ninja Starring Goemon is always entertaining. In fact, Mystical Ninja remains one of the more underrated N64 games. Give it a shot if you love adventure titles of that era and missed out on it the first time around.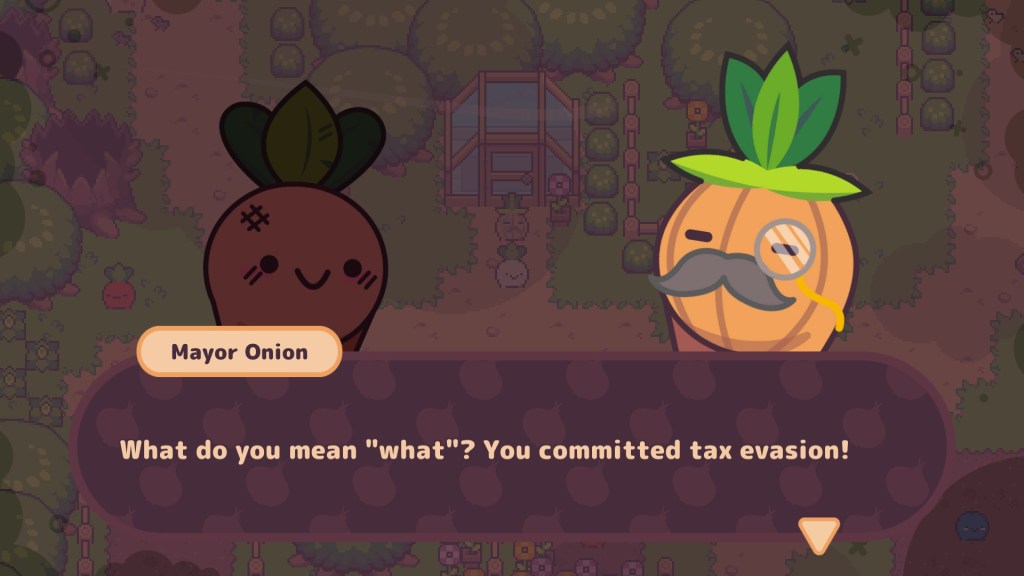 Turnip Boy Commits Tax Evasion
The "Yoshi commits tax fraud" meme somehow ended up spawning one of the more enjoyable indie Zelda-like games of the last few years.
As the title of this game suggests, you're a turnip who can't pay his taxes. What else is there to do besides run errands for the mayor in a Zelda-style adventure to try and square up your tax debt? The story doesn't make a lot of sense (and takes some oddly dark turns near the end), but there are still plenty of hilarious situations, and the Zelda-inspired gameplay remains strong until the end.
The biggest downside of Turnip Boy is its short run time. You can easily see almost everything the game has to offer in an afternoon. Hopefully, the upcoming sequel Turnip Boy Robs a Bank is at least a bit longer.
Genshin Impact
Developer miHoYo was open from the start about the many ways that Genshin Impact was inspired by Breath of the Wild. You don't need their word for it, though. Just looking at screenshots of the two games reveals that their styles are shockingly similar.
Crucially, the two games also feature a lot of gameplay similarities. Genshin Impact enthusiastically borrowed Breath's stamina system, enemies dropping parts you can use, and even the ability to cook boosts at campfires. Mind you, you can experience all of that Breath of the Wild-style gameplay via your favorite mobile device.
For better or worse, Genshin Impact also separates itself through its online play and gacha mechanics. Yes, you can experience this adventure with three other players, but you might be spending quite a bit of real-world money to get the characters and weapons you want. Still, more than 127 million people have downloaded Genshin Impact since its 2020 launch, so it's certainly doing something right.
Darksiders
Darksiders isn't going to win many points for originality. It pretty blatantly borrowed most of its gameplay ideas from major titles like The Legend of Zelda, God of War, and even Portal. Yet, thanks partially to the apocalyptic world designed by legendary comic book artist Joe Madureira, it all works incredibly well together and strangely adds up to give this game its own identity.
Darksiders is perhaps best thought of as the more grown-up version of Zelda that Nintendo will never give us. It's just unfortunate that the series eventually veered away from its Zelda clone beginnings to eventually become more of a generic action franchise. The original remains a gem, though.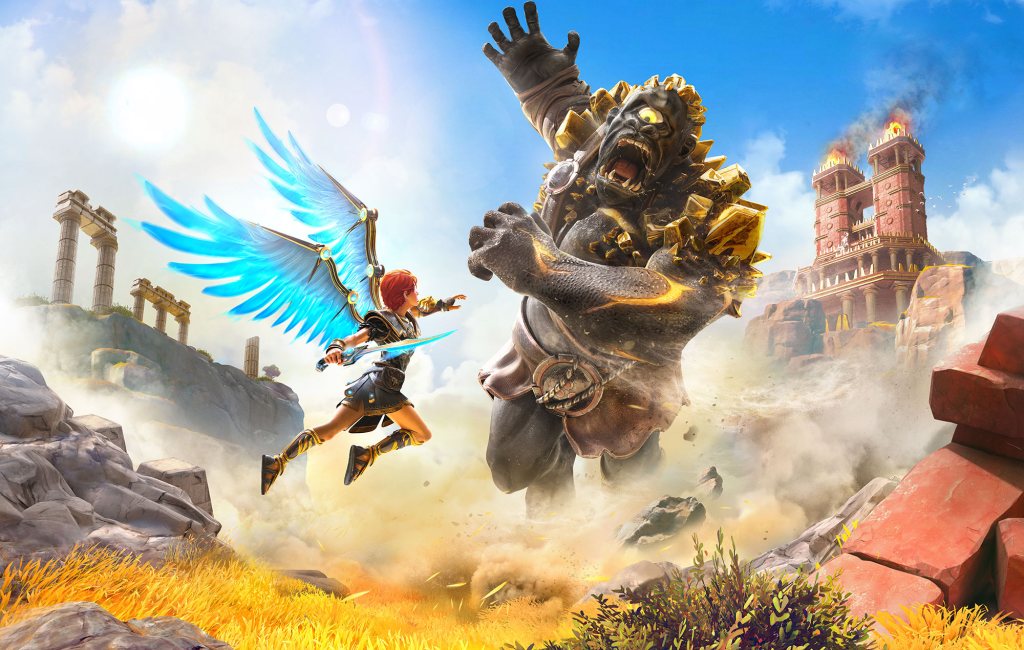 Immortals Fenyx Rising
If you still haven't taken the plunge and picked up a Nintendo Switch yet (you really should; it's a great system), the next best thing to Breath of the Wild is probably Immortals Fenyx Rising.
Like Genshin Impact, Immortals unabashedly steals the huge open world, the colorful art style, and tons of puzzle-filled dungeons to explore at your leisure from Nintendo's most recent major Zelda title. The gameplay is fantastic, and if you're any sort of history buff, there are plenty of hilarious jokes about Greek mythology that make Immortals worth checking out. One word of warning though: while the base game is great, the three DLC packs stray far from what's in the main campaign and are surprisingly disappointing.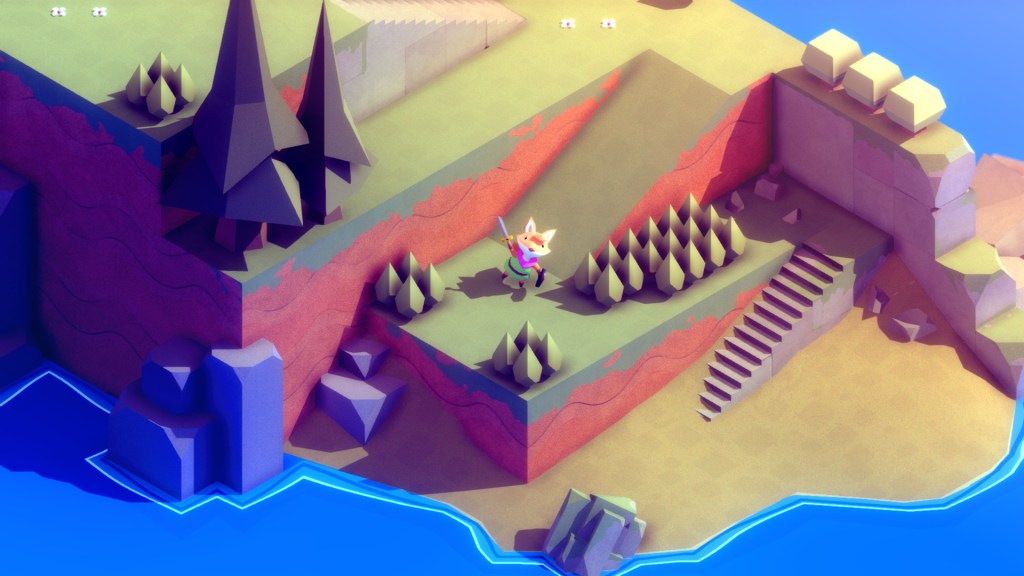 Tunic
The newest game on this list is also one of the truest to the design ideas and style of early Zelda games. Tunic offers a charming isometric art style that manages to pay homage to the 8-bit original Zelda adventure while staying distinct. It also offers a large world full of secrets that can only be fully uncovered as the playable fox main character gains more weapons and abilities.
Tunic is one of the best Zelda-like experiences in recent memory, though you should know that its made-up language (a core part of the experience) and occasionally obtuse puzzles mean that it can feel significantly less accessible than some of the other games in the spiritual genre.
CrossCode
CrossCode takes inspiration from a lot of different games, so it really stretches what it means to be a Zelda-like experience. Still, it features a large overworld, plenty of dungeons, and an art style very similar to the SNES classic A Link to the Past. Where CrossCode departs from Zelda tradition, though, is its emphasis on ranged attacks.
Mastering this game's ball-launching ability is the key to not only defeating many of the adventure's more difficult enemies but also solving some of its trickier puzzles. Sometimes, it feels more like a shoot 'em up than a Zelda clone, though the spirit of the famous Nintendo franchise is certainly there. You'll want to see everything CrossCode has to offer to get to the end of its engrossing story about being trapped inside an MMO.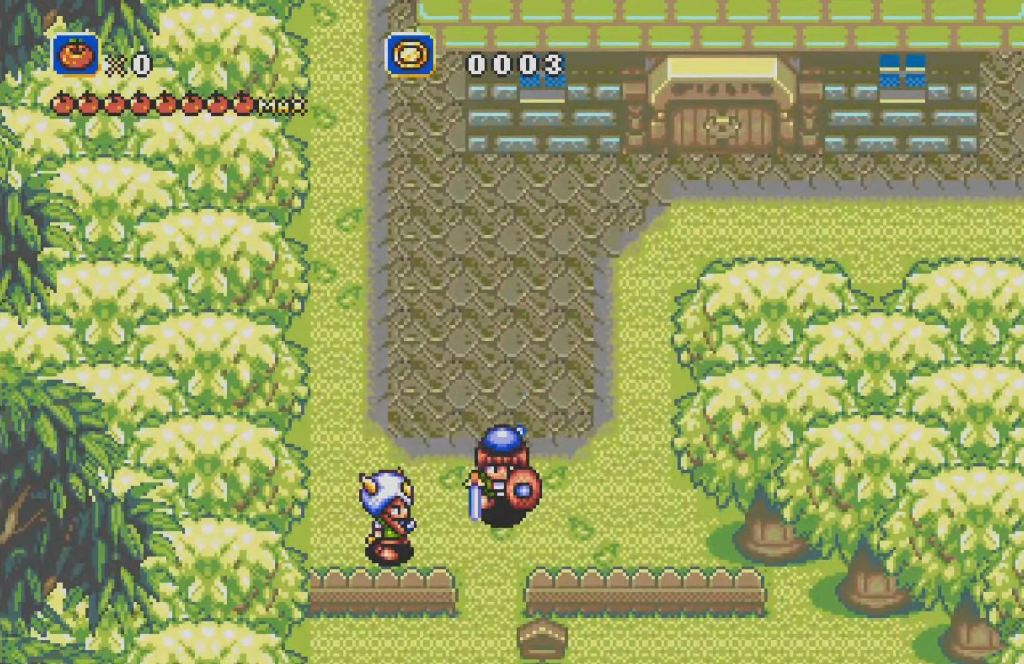 Crusader of Centy
If you just casually walked past someone playing Crusader of Centy, it would be easy to mistake it for A Link to the Past. The games look really, really similar, and it's clear that developer Nextech was trying to copy the graphical style of the 16-bit Zelda as closely as possible. But when you actually play it, you'll realize that Crusader of Centy quickly distinguishes itself thanks to the novel ability to equip animals that help on your quest.
Crusader of Centy's use of animal companions is as cute as it is compelling Your dog can hold down enemies while you attack. A penguin gives you an ice attack. It's a neat gimmick that grants the game enough of a distinct personality while the Zelda-like elements do the heavy lifting. Crusader of Centy is a short game that isn't especially challenging, but it's an enjoyable ride while it lasts. Frankly, it would also be pretty cool if a Zelda game copied that helper animal idea.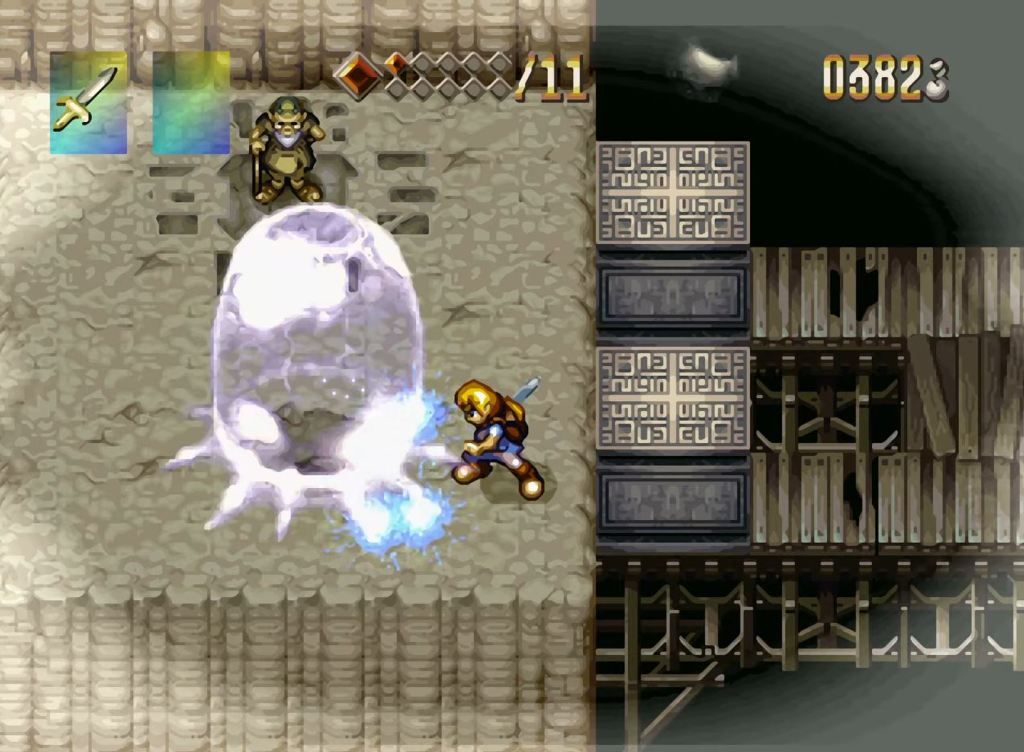 Alundra
It's easy to forget now, but part of the original PlayStation's success can be attributed to the fact that it strived to offer something for almost every type of gamer. PlayStation fans didn't even have to wait that long for their very own Zelda clone.
Alundra was released in the U.S. almost a full year before Ocarina of Time. However, instead of delving into full 3D, Alundra plays things much closer to A Link to the Past in terms of graphics and gameplay.
Don't let the simple visuals fool you, though. Alundra's story gets surprisingly dark (especially for a '90s game). It tackles heavy topics such as death, mental health, and the very nature of existence. Alundra looked poised to be a long-running dark Zelda alternative, but a sequel released a few years later changed the graphics, gameplay, and pretty much everything that people loved about the original, promptly ending the franchise before it even really got started.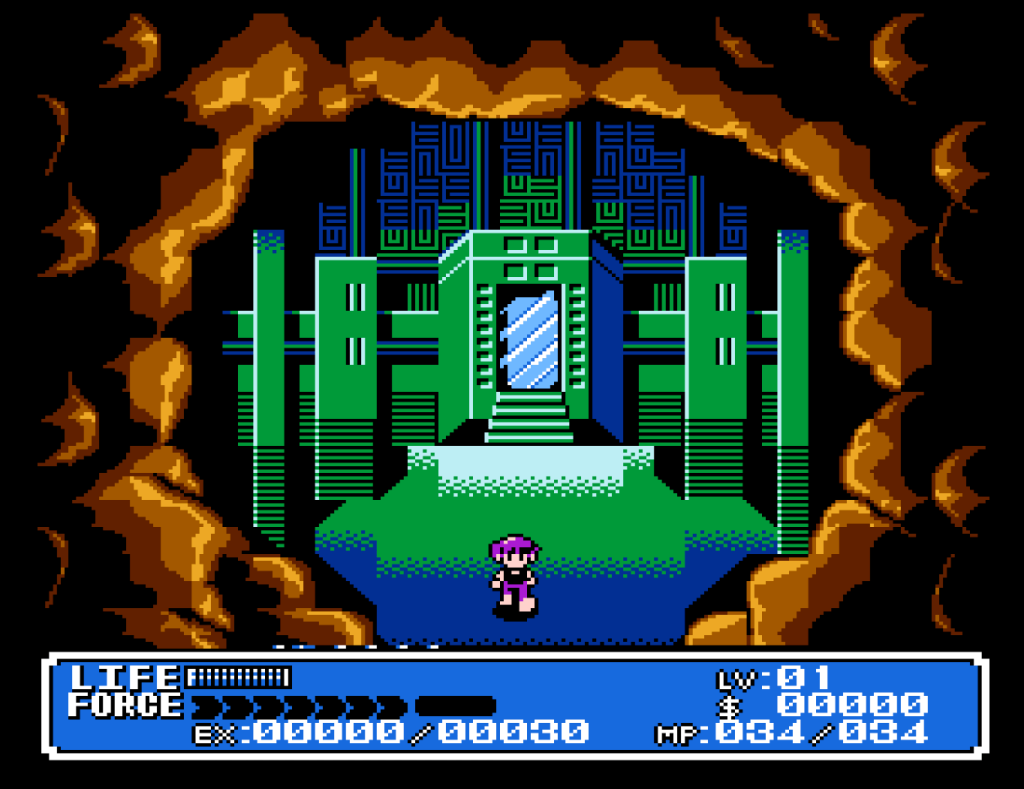 Crystalis
Released in 1990 for the NES, Crystalis was one of the earliest Zelda clones, and a small but loyal legion of online fans still argue that it's superior to Link's first 8-bit outing. At the very least, Crystalis features a much more engaging storyline.
In Crystalis, the world effectively ends in 1997 (a fairly accurate prediction). 100 years later, the planet has regressed to a medieval land full of magic of mutants. Only you can merge the four elemental swords into the fabled Crystalis and save what remains.
Crystalis' combat can get a little repetitive, but it's certainly cool to use the elemental powers to call down blizzards and thunderstorms to destroy enemies. It may not quite surpass The Legend of Zelda, but it is an excellent companion piece for retro gamers looking for something similar.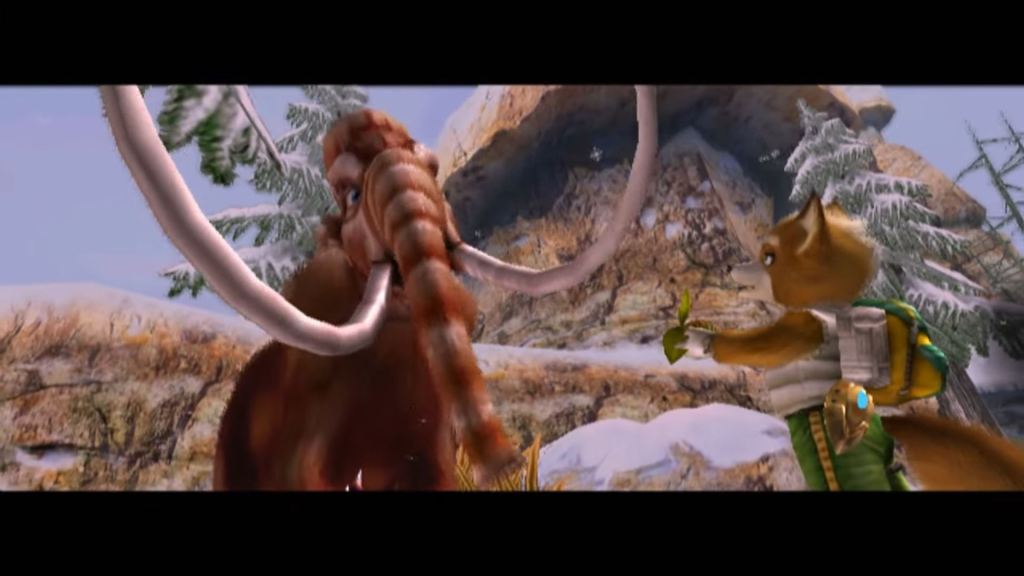 Star Fox Adventures
As the last game Rare developed during its lengthy partnership with Nintendo, it's no accident that Star Fox Adventures features plenty of similarities with Ocarina of Time. The game was even initially planned as an original N64 title called Dinosaur Planet before the Star Fox characters were swapped in and development was moved to the Gamecube.
There's no denying that the lengthy development led to a somewhat messy game. The Star Fox crew never quite seems to fit in, but there's some solid combat to be found here, and plenty of gameplay ideas that keep it from just being Rare's version of Ocarina of Time. Even the iconic Arwing makes a few appearances, though it takes a distant backseat to the Zelda-style gameplay. Star Fox Adventures would be well worth revisiting if Nintendo could ever be convinced to release a remaster or sequel.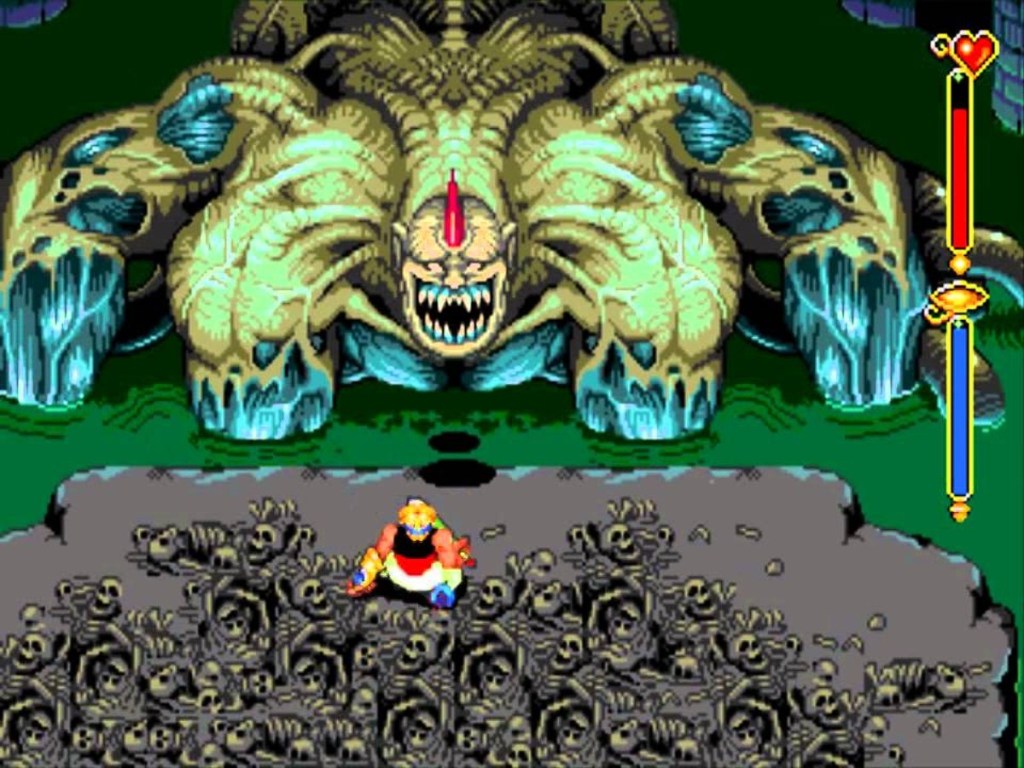 Beyond Oasis
Beyond Oasis is often viewed as the Sega Genesis's response to The Legend of Zelda franchise in the midst of the '90s console wars. Certainly, the game's overhead perspective and basic gameplay ideas hold some similarities, but if you see it through to the end, Beyond Oasis really carves out its own identity as a much faster, more combat-focused experience (though its Sega Saturn sequel would go heavier on the puzzles).
I'd actually argue that the screen-filling bosses in Beyond Oasis are more fun to fight than most of the bosses in earlier Zelda games, even if they require less strategy. And the game's graphics have certainly held up better than A Link to the Past's. It may be a shorter, more Zelda-lite experience, but it's hard to deny just how much fun it is to play.
3D Dot Game Heroes
With its numerous nods to The Legend of Zelda and other 8-bit classics, 3D Dot Game Heroes may as well be an unofficial Zelda sequel. Mind you, I mean that as a compliment. The game's world and puzzles channel the best parts of classic Zelda games but also evolve those ideas through unique qualities such as voxel graphics and massive, screen-clearing sword attacks.
Somehow, 3D Dot Game Heroes was only ever released on the PS3. Even then, it's only available on disc. This is a game that badly needs a re-release on modern consoles. It's a fantastic game that may often pay direct homage to The Legend of Zelda but ultimately offers the kind of purely enjoyable experience that may remind you why you love those games in the first place.
Beyond Good & Evil
While some of Beyond Good & Evil's basic gameplay obviously hails from Ocarina of Time, the final product ended up being so much more.
Based on the idea that photojournalist Jade has to use her trusty combat staff, photography skills, stealth, and even a hovercraft in her quest to uncover an alien conspiracy, Beyond Good & Evil is adventuring perfection from start to finish. This remains one of the best games of the 2000s, and it certainly isn't out of place in conversations about the greatest game of all time.
And while the HD re-release of Beyond Good & Evil is still readily available nowadays, we unfortunately still have no idea when (or if) the sequel that's been in development since at least 2007 will see the light of day. Even if it's never released, the original will always be worth experiencing.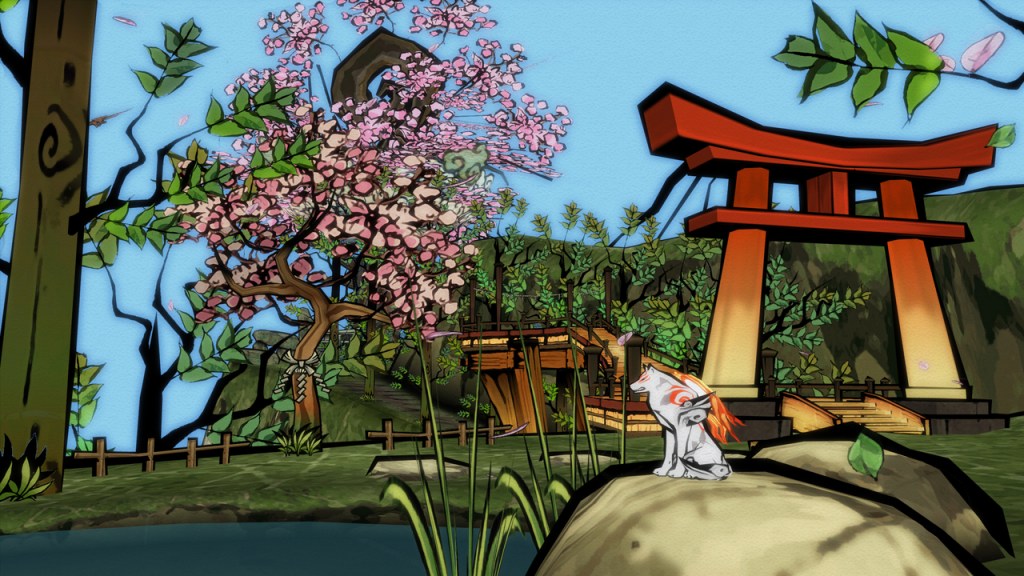 Okami
Clover Studios was open from the beginning that The Legend of Zelda series was the inspiration for Okami, but Okami does more than enough to stand on its own.
The story, steeped in Japanese mythology, is a welcome change of pace from most games (at least those that make it to the West), and the woodcut, watercolor art style remains an inspired choice, not just for aesthetic reasons, but for how it incorporates the innovative Celestial Brush in both combat and puzzles.
Okami doesn't surpass every entry in the Zelda series, but it's certainly better than even some major Zelda titles. Hopefully, the rumors that Capcom is working on a new Okami game are true, and we soon see a proper sequel to this somehow still-underrated gem.