Features
The Most Underrated and Overlooked Games of 2022
There's a good chance that your favorite game of 2022 is the one you've never even heard of.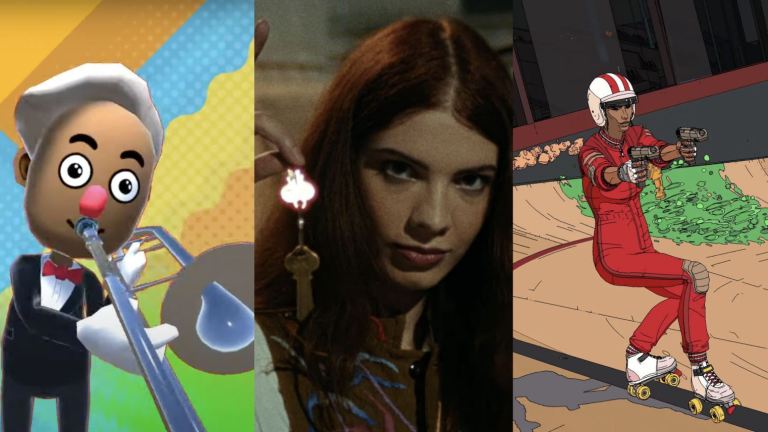 At a time when a countless number of games are released every year from so many sources, it's inevitable that the majority of new releases will go overlooked. Even still, we're looking at yet another year where the best games of the year are also some of the most underrated.
In a better world, the quality of these games would cut through the confusion, the social media chatter, and search engine algorithms to generate more noise for themselves when they're released. Yet, it's important to remember that it's never too late to discover any of these titles. Not only do the people who made them deserve for them to be a success, but you, the player, deserve to discover the kinds of games that will remind you why you love gaming in the first place.
These are some of the underrated and overlooked games of 2022 that you may have not yet had the pleasure to play.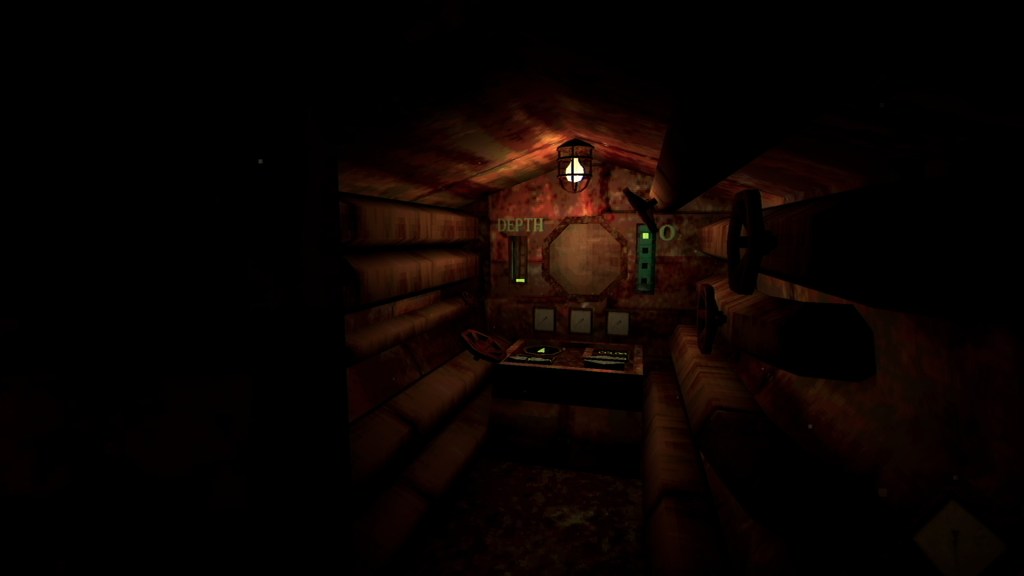 15. Iron Lung
Platforms: PC
Previously featured on my list of the best sci-fi horror games ever, Iron Lung sees you take command of a small submarine tasked with navigating an ocean of blood on an alien moon. As you probably guessed, things don't go according to plan (whatever those plans may have been).
Despite its incredibly short runtime (you can beat this game in a handful of hours), Iron Lung leaves an impression that will last a lifetime. Yes, there are memorable jump scares in this game, but most of Iron Lung's horror comes from the claustrophobic nature of this title's set-up and its refusal to make anything obvious. This ambiguous and minimalist masterpiece is perfect for those who prefer their horror to open maddening gaps waiting to be filled with their own interpretations.
14. Trombone Champ
Platforms: PC
Unsurprisingly, Trombone Champ quickly became a meme hit on just about every social media platform still tragically made available to the world. That will happen when you've got a Guitar Hero-esque rhythm game starring a trombone player that plays an eclectic collection of tracks rather poorly.
As funny as those memes are, though, they sometimes disguise the fact that the comedy in this game is not some ironic accident. This is legitimately one of the funniest games in recent memory. It's hard to get comedy gaming right, but Trombone Champ is the rare comedy title that manages to pack its best jokes into some compelling gameplay. It's a pure, simple joy in an industry that too often lacks an ample supply of such things.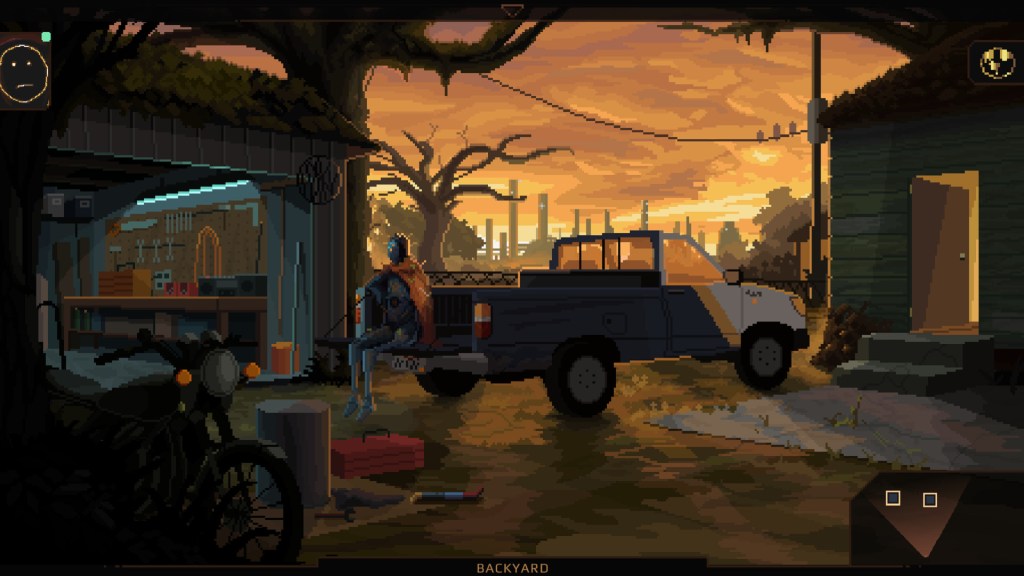 13. Norco
Platforms: PS4, PS5, PC
It's hard to release a modern point-and-click game that doesn't just feel like a throwback to the long-gone golden era of that genre. While Norco does feel like a throwback in some small ways, this is a decidedly modern take on the genre that manages to stand apart in the ways that matter most.
Named after a real-life Louisiana town, Norco is a Southern Gothic adventure set in an alternate sci-fi future that feels all too relatable. This truly epic title forces you to consider what is gained and lost over generations as well as what the value of seemingly important moments adds up to in the long run. It's a beautiful and haunting exploration of humanity, society, and the tragic conflicts between those two concepts.
12. Shredders
Platforms: Xbox Series X/S, PC
Often referred to as the snowboarding equivalent of the Skate series, Shredders is that kind of extreme sports game that exchanges some of the arcade-like thrills of Tony Hawk-style games for a more "realistic" experience. That approach can be jarring to anyone who hops into such titles looking for good, simple fun.
Yet, there is something undeniably rewarding about mastering this sublime snowboarding experience. Once you learn this game well enough to not fall on your face every time you head out to the slopes, you'll find that Shredders offers one of the deepest and most engaging extreme sports experiences of the last several years.
11. Arcade Paradise
Platforms: PS4, PS5, Nintendo Switch, Xbox One, Xbox Series X/S, PC
Despite what the name may suggest, much of Arcade Paradise's gameplay actually sees you manage a laundromat that happens to include an arcade machine or two. However, every load of clothes you wash and every penny you save brings you one step closer to turning the family laundromat into the arcade of your dreams.
It's that laundromat element that makes this game so special. By the time you actually get to focus most of your time in this game on running the arcade (and playing a few of the cabinets when you can), you will truly feel like you've earned some time in the gaming paradise of your own design. Yes, this game leans heavily on nostalgia, but it reminds us that our nostalgia for arcades isn't just about arcade games. It's about a culture, a place, and an irreplaceable experience.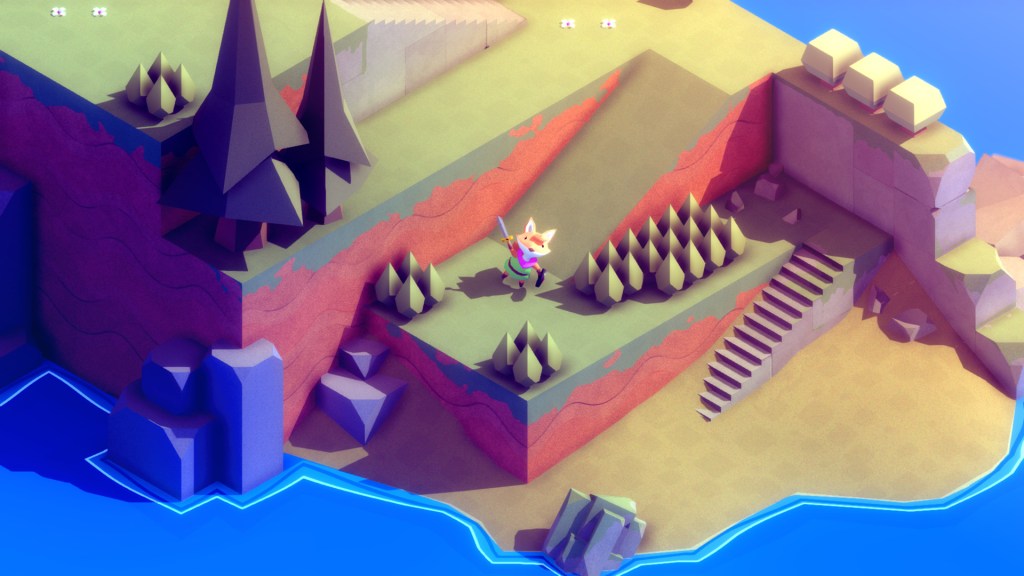 10. Tunic
Platforms: PS4, PS5, Nintendo Switch, Xbox One, Xbox Series X/S, PC
There's been no shortage of great "Zelda-like" games over the years, and, on the surface, Tunic appears to be just that. However, this title has a few tricks up its sleeve that elevates it far above whatever expectations you might have based on that stylistic genre.
Build around the gimmick of assembling and translating a kind of instruction manual, Tunic is one of those games that really forces you to learn the experience as you play. Key parts of the basic Tunic experience are withheld from you right at the start. What keeps that idea from being as frustrating as it would otherwise be is both the joy of this game's basic action-adventure gameplay as well as the thrill of finally learning the meaning of one of its many little secrets. This is the kind of game that fully embraces the joy of "figuring it out" without forcing you to wade through a daunting Souls-like experience.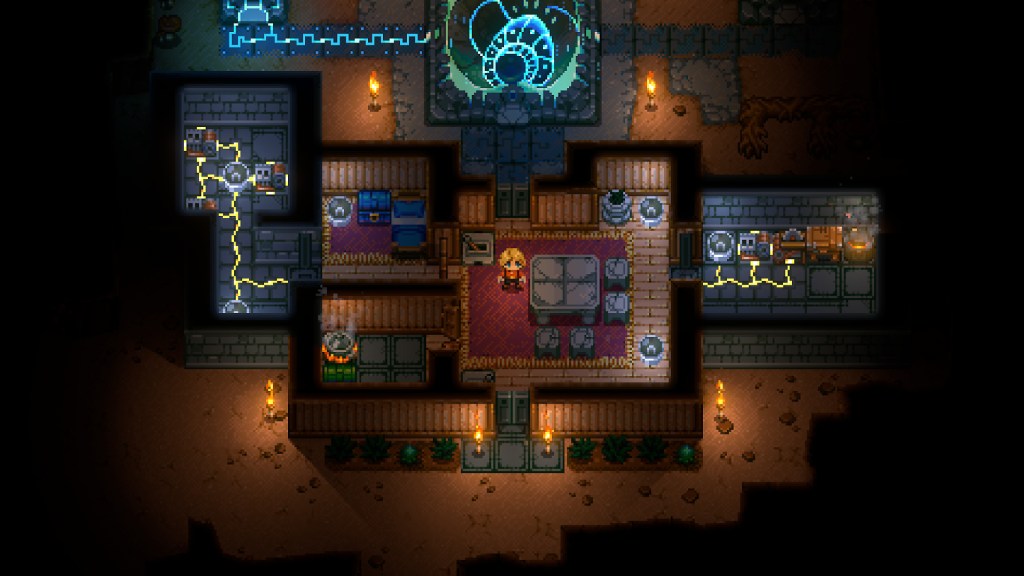 9. Core Keeper
Platforms: PC
I've heard some describe Core Keeper as a kind of dungeon-crawler version of Stardew Valley, and that's certainly one way to think of many of the things this game does best. However, even that compelling combination of concepts really only touches upon why Core Keeper is so special.
Core Keeper touches upon the sandbox joy of games like Minecraft and No Man's Sky while still offering enough of a structured adventure to appeal to those who like just a little more direction in their gaming adventures. The result is a game that leaves you feeling like you've discovered a kind of "build your own RPG" title that still feels like a proper RPG every step of the way. Find a way to enjoy this game's optional eight-person multiplayer, and you'll be in for an experience quite unlike anything else you'll enjoy this year.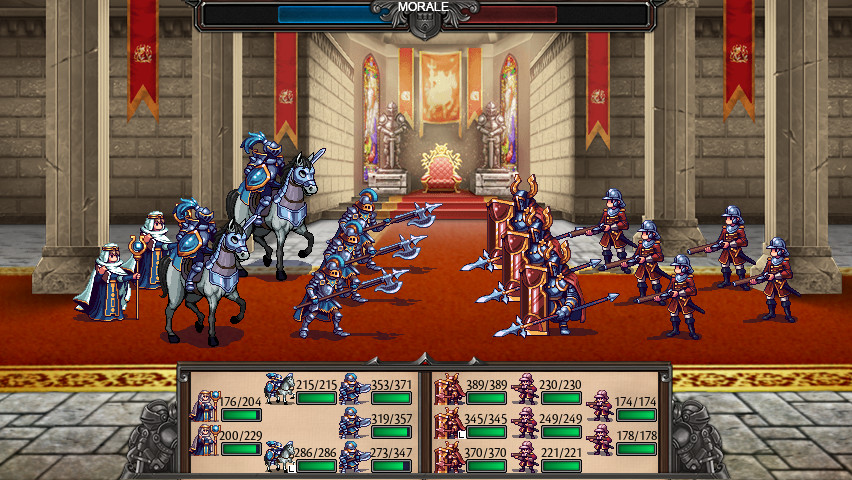 8. Symphony of War: The Nephilim Saga
Platforms: Nintendo Switch, PC
Sort through the indie game scene thoroughly enough, and you will find a game that is perfect for you. Maybe it's not a game that everyone else (or anyone else) will care about, but it's the game you've been waiting for longer than you care to admit. Well, Symphony of War: The Nephilim Saga is one of 2022's best examples of such a game.
Essentially a fanmade Ogre Battle game with a little Shining Force and Fire Emblem tossed in, Symphony of War is one of the purest (and best) examples of pretty much everything that makes the tactical RPG genre so special. It's also a mechanically deep and narratively rich game that will demand hours of time that you'll happily give it just to live to fight another day.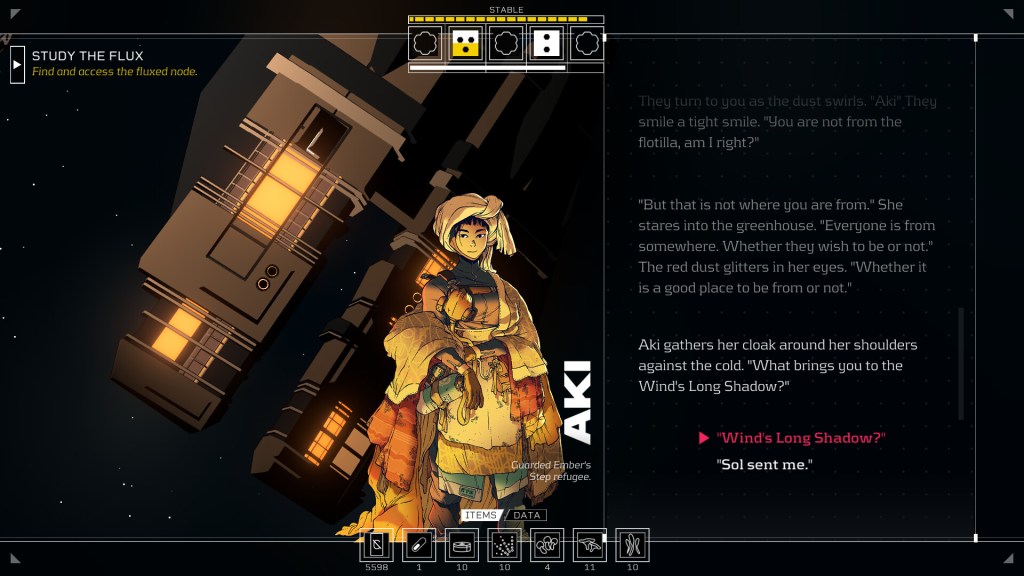 7. Citizen Sleeper
Platforms: Xbox One, Xbox Series X/S, Nintendo Switch, PC
Perhaps the most daunting game on this list, Citizen Sleeper will turn a lot of people off pretty much right away. After all, it's a role-playing game where much of the action takes place via visual novel-like storytelling sequences. That's an inherently polarizing series of ideas.
Yet, it's better to look at Citizen Sleeper as one of the most elaborate and impressive digital tabletop RPG experiences ever made. You can also think of it as a dice roll-based text adventure where the boundaries aren't defined by the traditional technical limitations you find in visually richer games. Instead, the possibilities in this RPG are nearly limitless. Just about any character-building idea or storytelling ambition you can think of can be achieved. Despite the incredible amount of player influence on display in Citizen Sleeper, it's some of the game's built-in universe-building elements that really make this one shine.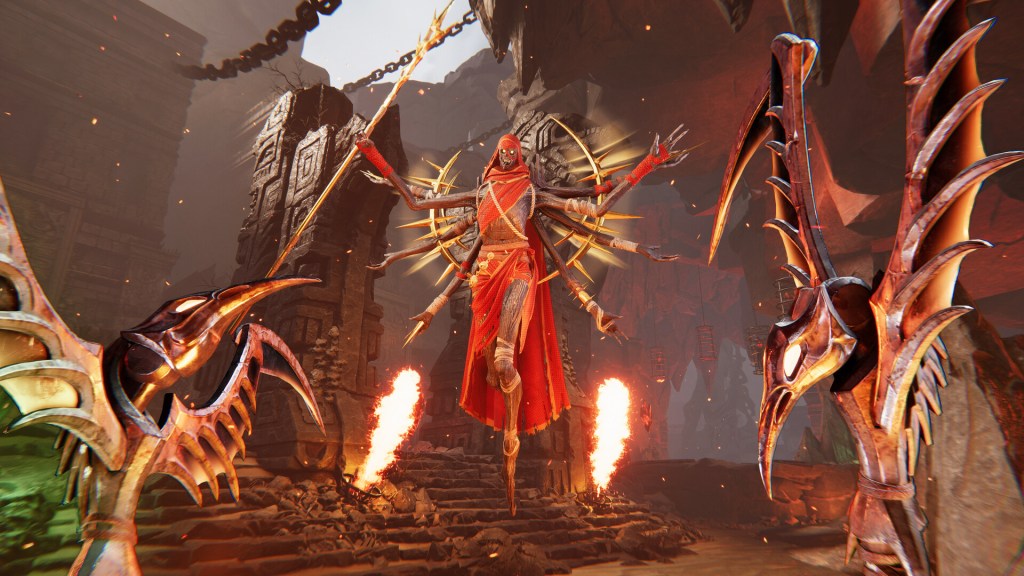 6. Metal: Hellsinger
Platforms: PS4, PS5, Xbox Series S/X, PC
Titles like Doom Eternal have experimented with the idea of rhythm-based shooters that tap into that natural "flow" you find in some of the most intense FPS games. However, Metal: Hellsinger goes a step further by fully embracing what you could describe as DDR meets an FPS.
The results are simply brilliant. If nothing else, this game expands upon the natural relationship between music, rhythm, and shooting that so many of the best FPS games ever made have historically embraced in their own ways. This game is a shot of pure adrenaline that almost never lets up and leaves you feeling like you can take on the world without missing a beat.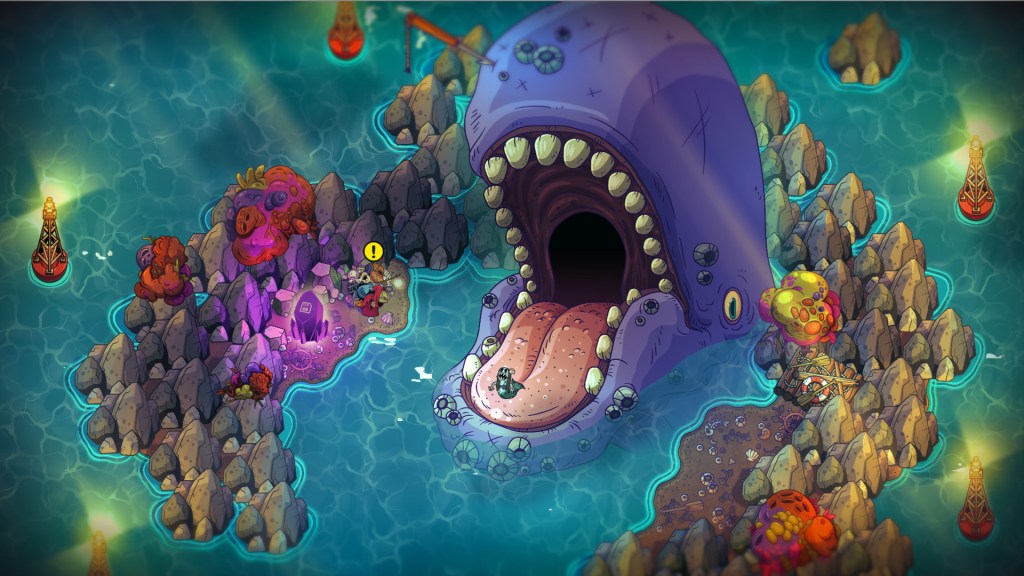 5. Nobody Saves the World
Platform: PS4, PS5, Xbox One, Xbox Series X/S, Nintendo Switch, PC
By their very nature, ARPGs offer more moment-to-moment action than more traditional role-playing games. However, the true joy of the best ARGPs still comes from watching your character grow as you play. Well, few ARPGs tap into that core pleasure quite like Nobody Saves the World.
Cast in the role of the titular "Nobody," this game asks you to endlessly experiment with 15 different forms and 80 different form abilities in order to find the perfect protagonist for you. It may sound strange, but the beauty of this game is the way that it allows you to make some truly horrendous builds that are about as strong as wet paper. Yet, there is real joy in every single experiment, mistake, and success that perfectly complements the exciting moment-to-moment gameplay from the brilliant creators of Guacamelee!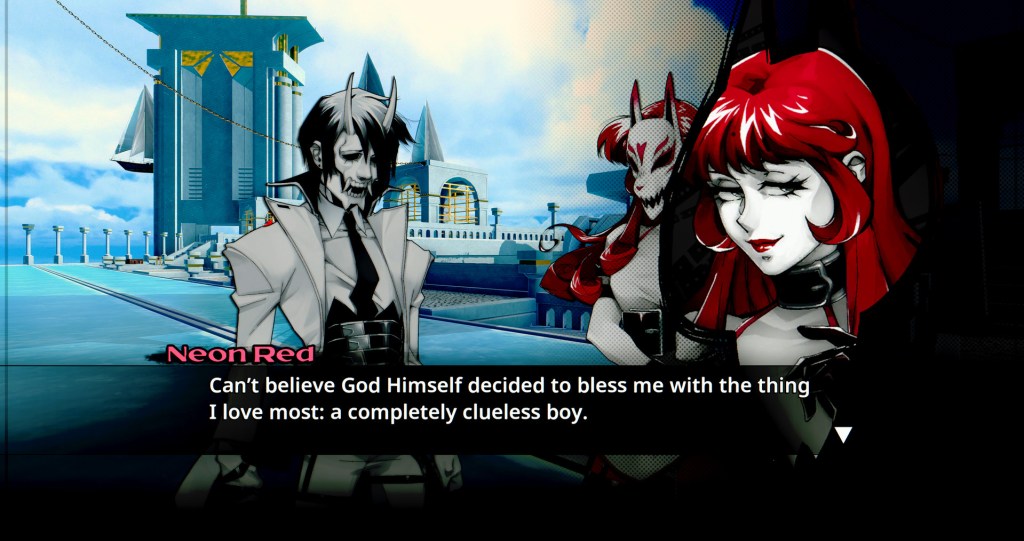 4. Neon White
Platforms: Nintendo Switch, PC
Much like The Matrix, nobody can be told what Neon White is. Sure, I can tell you it's a kind of card-based, free-running action game with anime-like presentation and some truly bizarre plot points, but it's difficult to describe this game with a handful of words much less tell you exactly what makes it so special.
However, games are meant to be played, and that's where Neon White shines. You can't appreciate this game's smoothness, style, and surprisingly complex (yet entirely approachable) strategic elements until you've experienced a few runs. I kind of hate turning to the cliche of a game that puts you in a "Tetris-like zen zone" to describe why an experience works, but Neon White may just be the most complex and rewarding game that still manages to tap into that elusive feeling.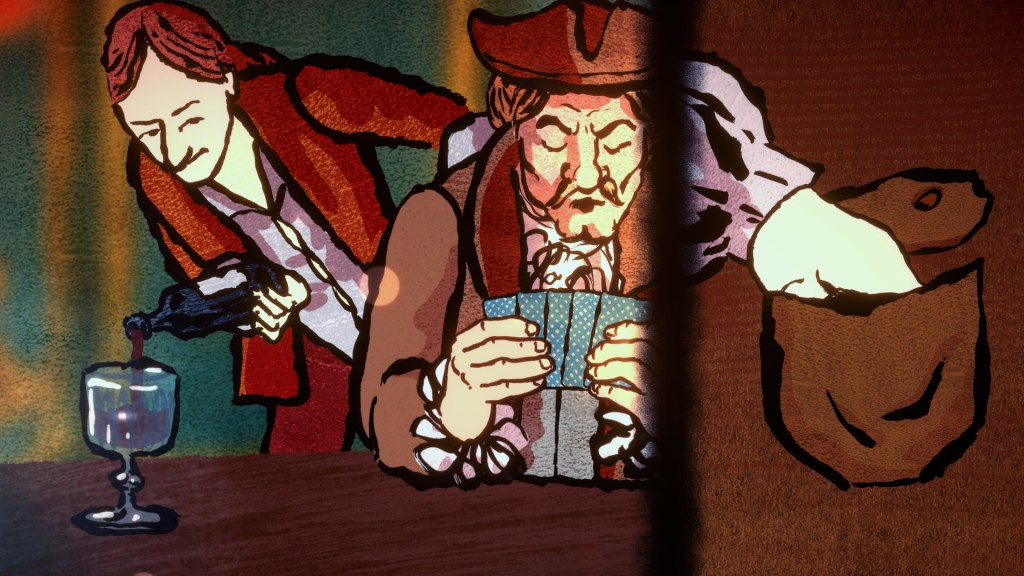 3. Card Shark
Platforms: Nintendo Switch, PC
Card Shark sees you play as an 18th-century gambler trying to make a few coins through the ancient art of cheating. Sneak a look at your opponents' cards, add a few new cards to your own hand…nothing is off the (card) table in this game that challenges you to see how much you can get away with.
In its simplest form, this game offers an intoxicating style of strategy you won't find in any other title. Card Shark features so many creative ways to cheat and even more ways to get caught. Yes, you can refine your approach over time, but true success is reserved for those who learn to properly think on their feet and do what the situation calls for.
Outside of that undeniably captivating gameplay promise, though, its Card Shark's incredible art style, memorable music, and surprisingly complex narrative that elevate it into the realm of those truly special indie experiences that make you glad that you bother to take that always risky chance on something truly new.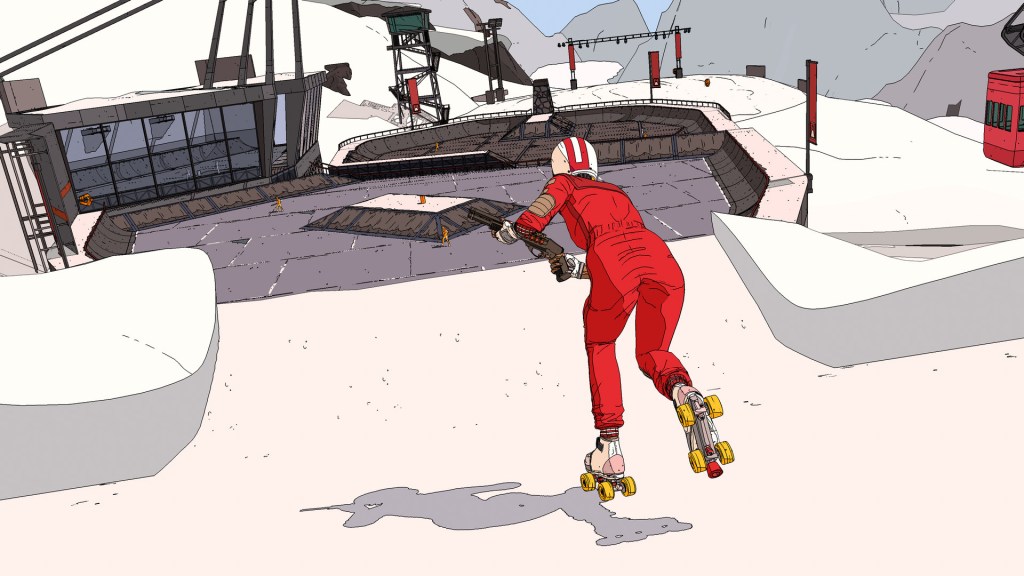 2. Rollerdrome
Platforms: PS4, PS5, PC
Rollerdrome is an extreme sports third-person shooter that cleverly showcases how some of the best games in both of those genres are united by combo systems. The average Rollerdrome level sees you blend together both tricks and kills as you try to survive a dangerous new bloodsport that dominates this game's dystopian landscape.
Rollerdrome is so good that it will make you angry. How does a game this stylish, this tight, and this unique manage to fly so far below our collective radar? One Steam reviewer called this game a mix of Tony Hawk and Max Payne, which might not be the most mechanically accurate comparison, but it is the kind of comparison that hammers home just how special and enjoyable this entire concept really is.
You could strip away this game's all-time great cel-shaded aesthetics and surprisingly strong world-building, and you'd still be left with one of the most enjoyable experiences of the year. There's a very good chance that this is simply your favorite game of 2022 that you just haven't played yet.
1. Immortality
Platforms: Xbox Series X/S, iOS, Android, PC
Immortality is not for everyone, and that's the mildest way I can possibly relay that sentiment. After all, Immortality is a game that asks you to comb through hours of live-action clips in order to solve the mystery of a missing actress and the unreleased films she once starred in. There is almost no traditional gameplay to think of, and it's entirely possible that you could walk away from this game with no idea of what's it about. There's a strong chance you will hate this game, and there's a strong chance you won't consider this to be a game at all.
Yet, interactivity will always be the unique heart of the video game medium, and few games released this year explore that idea better than Immortality. Your Immortality experience is defined entirely by not only how you interact with its mechanics but how you interpret the significance of your findings. No two people will play this game exactly the same way (unless they're using a guide), which means that what you get out of it is very much tied to what you put into it.
At the heart of it all is a mystery that was clearly inspired by several cult classic pieces of cinema but feels truly unique in the ways that matter most. Discovering what happened to actress Marissa Marcel is a journey of revelations both great and small. While there are moments of the process that every Immortality player will remember forever, only those who dare to engage with all this game's mechanics and themes will discover that (as another great piece of media once suggested) all the pieces truly do matter.