News
The Last of Us Season 2: What to Expect
HBO's The Last of Us will likely adapt the controversial second game for season 2, including its complex characters, time jumps, and maybe even spores?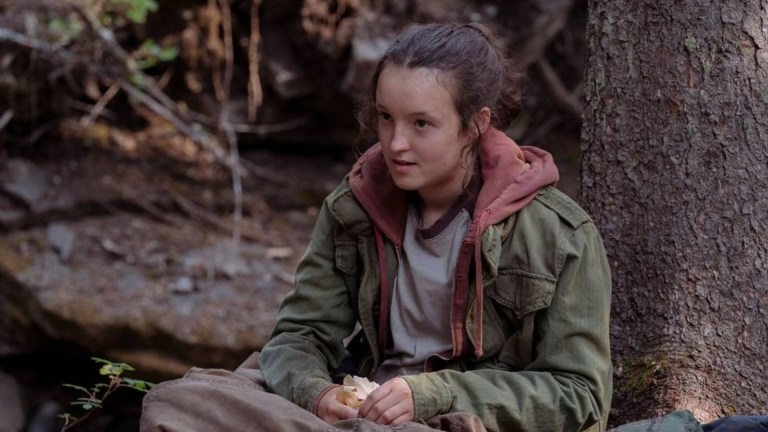 This article contains light spoilers from The Last of Us Part I.
After a record-breaking debut, HBO's adaptation of The Last of Us has officially been renewed for a second season. Created by Craig Mazin and Neil Druckmann, The Last of Us follows Joel Miller (Pedro Pascal) as he takes a young girl, Ellie (Bella Ramsey), across the country. In a world ravaged by a fungal pandemic, her immunity to the Cordyceps infection could be humanity's last hope at survival.
Mazin and Druckmann have both expressed their gratitude at the love that fans have shown the series. In an HBO press release, Druckmann said "I'm humbled, honored, and frankly overwhelmed that so many people have tuned in and connected with our retelling of Joel and Ellie's journey. The collaboration with Craig Mazin, our incredible cast & crew, and HBO exceeded my already high expectations. Now we have the absolute pleasure of being able to do it again with season two! On behalf of everyone at Naughty Dog & PlayStation, thank you!"
While we don't know much about exactly where the series will go after season 1, here's what we do know about the second season so far.
The Last of Us Part II's Story Will Likely Be The Starting Point
The first season of The Last of Us is set to cover the entirety of the first game, so it seems logical that season 2 would then start by adapting The Last of Us Part II. In an interview with Collider, Mazin said "I have the benefit of the first game, which we have encompassed with this season, which has a real beginning and middle and end. And then, the story that remains, that continues forth in the work that Naughty Dog's done on the second game, is a lot. Probably the amount of remaining story would take us more than a season to tell. But definitely, I don't see this as something that runs on and on and on. We don't have that ambition. Our ambition is to tell the story that exists, as best as we can, in a different medium."
Even though Mazin and Druckmann don't plan on diving too far into this world beyond what is already laid out in the games, The Last of Us Part II's compelling and controversial story still leaves plenty for the HBO series to explore across a second, and maybe even third, season. Without giving too much of the story away, The Last of Us Part II takes place five years after the ending of The Last of Us Part I. The gameplay lets us spend more time with Ellie as one of the playable protagonists, with the other main playable character being a new addition, Abby.
Abby continues to be an incredibly controversial addition to the game, because we see her first as a villainous character before getting to truly experience the depth of her story and her motivations. Despite the amount of violence enacted by both Abby and Ellie throughout the course of the game as they seek vengeance for each other's actions, The Last of Us Part II is an exercise in empathy and a great reminder that just because we're the hero of our own story doesn't mean we're not the villain of someone else's. The first season has already done a great job at introducing the major themes of Part II's story, and it will be interesting to see how the series will adapt it.
The Creators Are Ready to Deal with The Last of Us Part II's Time Jump
If you're concerned that skipping forward five years could mean that we lose Bella Ramsey as Ellie, I wouldn't be worried just yet. In an interview with Variety, Mazin said of the time jump that "there's a little bit of interesting flexibility. Wonderful things that makeup can do. We don't get too wrapped up in that stuff. As long [as] people are absorbed by the story, I think there's some flexibility there." They've already proven they can make Pedro Pascal believably look twenty years older as Joel, making Bella Ramsey appear only slightly older shouldn't be an issue.
It also helps that, despite playing a fourteen year old Ellie in the first season of The Last of Us, Bella Ramsey is already nineteen, which is about the same age as Ellie in The Last of Us Part II. Considering that The Last of Us Part II also features flashbacks to a younger Ellie after the events of Part I, it would make sense to just keep Bella Ramsey as both the younger and older versions of Ellie.
Spores Could Be Making A Comeback
Not only does The Last of Us Part II have the emotional impact of Abby and Ellie's intertwined story for the HBO series to draw on, it also introduces several unique mutations of the cordyceps infection. The wet environment of Seattle where a lot of the game takes place gives Mazin and Druckmann plenty of room to expand on the series' Cordyceps lore and maybe even introduce an updated version of the game's spores.
For season 1, Mazin and Druckmann wanted to avoid the airborne Cordyceps spores found in the game in favor of introducing mycelial tendrils that connect the infected to each other. But that doesn't mean that we'll never see spores as a possible form of infection in the series. In an interview with Entertainment Weekly, Mazin said "I don't necessarily think we've eliminated spores from the universe of our show," he says. "We just haven't gotten there yet. It's possible that they may come back. We may have a plan, is my point."
Druckmann agrees, going on to say "The way they were in the game didn't live up to how realistic the show has become. So we've had some conversations recently. I was like, 'Is there a way to pull it off?' If enough people show up on day 1, we might get to show the spores."
A form of infected known as Shamblers could be an interesting way for them to introduce spores into the series. The Shambler stage kind of falls in between Clickers and Bloaters, though they are mostly native to wet climates. They have the ability to expel clouds of acidic spores from their bodies that can cause deadly burns, and they also release a final cloud of spores into the air once killed as a final attempt at spreading the infection.
I for one can't wait to see how the series tackles the complex story laid out in the second game. This first season has thus far managed to maintain the soul of the first game without feeling like a basic rehash of the story elements – I'm clearly watching a show, not just the cutscenes of a video game walkthrough. Any changes to the gameplay lore have felt purposeful and tend to help the series stand on its own, so I trust that whatever route that Mazin and Druckmann decide to take in season 2 will do justice to the heaviness of The Last of Us Part II.