News
The Last of Us Ratings Bode Well for a Possible Season 2
HBO's The Last of Us is poised to be the network's next big thing thanks to its record-breaking series premiere.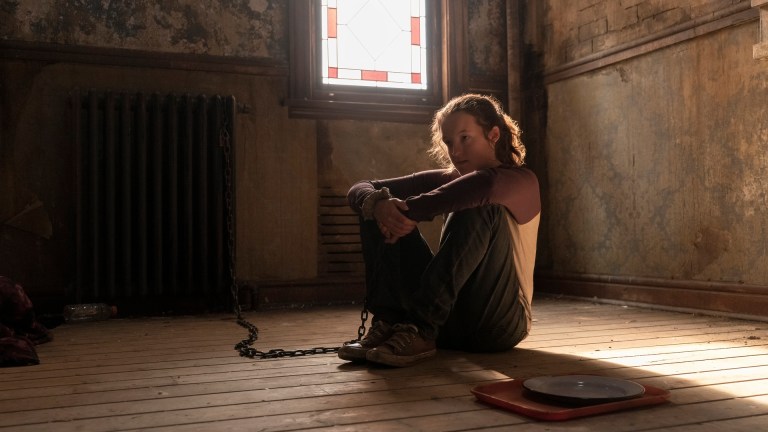 With so many series canceled and erased from HBO Max last year, it was hard not to be nervous about how HBO's adaptation of The Last of Us would fare on the streamer. Yes, the video game that the series is based on has a large and passionate fanbase and the show has a strong leading man in Pedro Pascal, but that didn't necessarily mean that it was going to pull in enough viewers for it to be considered a "success" by HBO and HBO Max's new leadership. However, HBO Max has announced that The Last of Us series premiere was one of the largest debuts for the network and streamer in the last decade, hopefully meaning that it won't be next on the chopping block.
According to a press release from HBO Max, the series premiere for The Last of Us pulled in 4.7 million viewers across cable and streaming on Sunday night. That debut is second to House of the Dragon's series premiere and is considered the second largest debut for an HBO title since Boardwalk Empire premiered in 2010 and the network started streaming its content online. The press release also says that Sunday night viewing typically accounts for only 20-40% of total viewership for an HBO series, meaning that The Last of Us premiere will likely amass even more viewers as the week goes on.
The Chairman and CEO of HBO and HBO Max Content, Casey Bloys said of the news "We are thrilled to see fans of the series and game alike experience this iconic story in a new way, and we extend our gratitude to them for helping to make it a success. Congratulations to Craig, Neil and the brilliant cast and crew who worked tirelessly to bring this show to life. We look forward to fans around the world enjoying the rest of the season."
Series creators and Executive Producers Craig Mazin and Neil Druckmann also shared their gratitude, saying "Our focus was simply to make the best possible adaptation of this beloved story for as big an audience as we could. We are overjoyed to see how many fans, both old and new, have welcomed The Last of Us into their homes and their hearts."
When asked if they would like to see The Last of Us continue beyond this first season and the storyline of the first game, Mazin told Variety that "If people show up and they watch [this season], then yeah, we're ready to do that." Based on these numbers, I would say that people are absolutely showing up to watch The Last of Us. Whether they're fans of the games or newcomers to the story, people seem to really be connecting with this world. Mazin and Druckmann have done a great job thus far in translating the emotional beats of this story across mediums and making us feel just as engrossed in Joel and Ellie's journey as the gameplay does.
Given that House of the Dragon was renewed for a second season just days after its record-breaking series premiere, hopefully we won't have to wait too long for news on a second season for The Last of Us. But regardless of what HBO decides, I can't wait to savor each and every episode of this season for as long as I can.
New episodes of The Last of Us premiere Sunday nights at 9 p.m. ET on HBO.