Features
The Big Door Prize Cast Wants to Know Their Ultimate Potential
Apple TV+'s The Big Door Prize features a Morpho machine that reveals one's full potential and the show's cast wants in.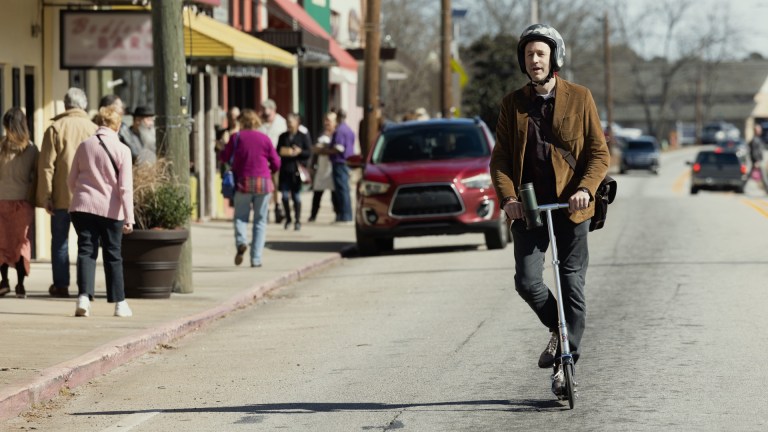 Apple TV+"s The Big Door Prize comes armed with a deceptively simple elevator pitch. Based on a book of the same name by M.O. Walsh, this 10 episode series ponders "if a nondescript machine in a corner store promised to tell you your ultimate destiny, would you want to know it?"
At first, you might be thinking "sure, why not?" That concept is not markedly different from what a psychic or boardwalk fortune teller might guarantee. And in the case of the butterfly-branded "Morpho machine," receiving your reading would actually be far cheaper at only $2. It's all just fun and games, now who has four quarters?
But what if seemingly everyone in your small American town who utilized the Morpho machine appeared to be fundamentally changed by the experience? What if dozens of your peers completely rearranged the details of their lives to better fit its ultimate vision for them? And not only that: what if they seemed pretty happy and content about the whole thing?
Now that, my friends, is not just an innocent call to Miss Cleo and friends. No, that is a premise. Or at least that's what the folks behind The Big Door Prize are hoping.
"I love the premise of the book and it just felt like a dream jumping off place for a series," The Big Door Prize showrunner David West Read tells Den of Geek during SXSW. "Also (during the pandemic), I was walking around neighborhoods looking in windows trying to imagine what people were doing with their time … sounds very creepy when I say it like that. But I have such a curiosity of 'if people could start over and take a different path, what would they do?'"
Star Chris O'Dowd (The IT Crowd, Moone Boy) was drawn to both the story's small town aesthetic and its universal potential.
"I like little American stories in small towns – particularly in a high concept show like this where you're asking a very big question and then seeing a small community try to answer it," O'Dowd says. "How will this town respond to this sudden oracle that appears in a grocery store and is that now a symbol for the rest of America?"
With its first three episodes premiering on March 29 on Apple TV+, The Big Door Prize will eventually be about more than just its creative premise, but while that creative premise was fresh in our minds during the show's appearance at SXSW, we decided to go ahead and ask the show's actors: what would you want the Morpho machine to say about you?
Chris O'Dowd as Dusty
Though each episode of The Big Door Prize focuses on a different community member of the fictional Deerfield, the show's lead character and episode one focus is local teacher Dusty, played by Chris O'Dowd. The British comedic actor has become increasingly comfortable at playing an American everyman and his shrewd answer to the Morpho prompt might illustrate why.
"Multiple lottery winner," O'Dowd says.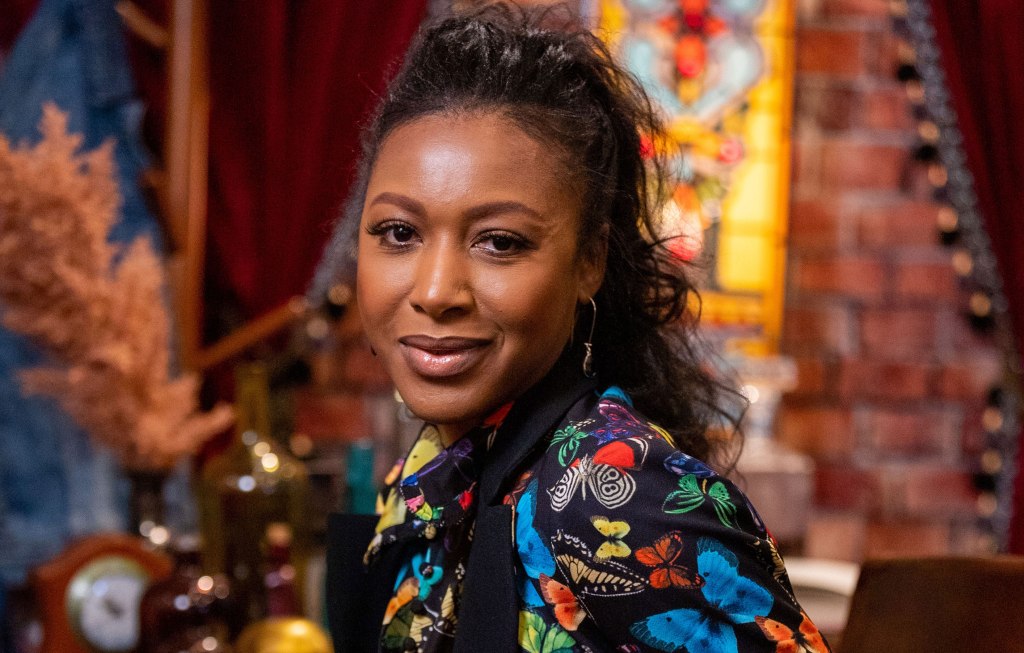 Gabrielle Dennis as Cass
Gabrielle Dennis should be familiar to Marvel fans as Tilda Johnson in the Marvel Netflix series Luke Cage. She is also known for her television work in shows like Blue Mountain State, The Underground, and Rosewood. In The Big Door Prize she plays Dusty's restless wife Cass. As for what she would want the Morpho machine to spit out …
"Whatever mine says, I'd be extremely confused and indecisive. Stereotypical libra. It would drive me insane. I wouldn't know what to make of it. I would almost want a blank card that says 'fill in here.'"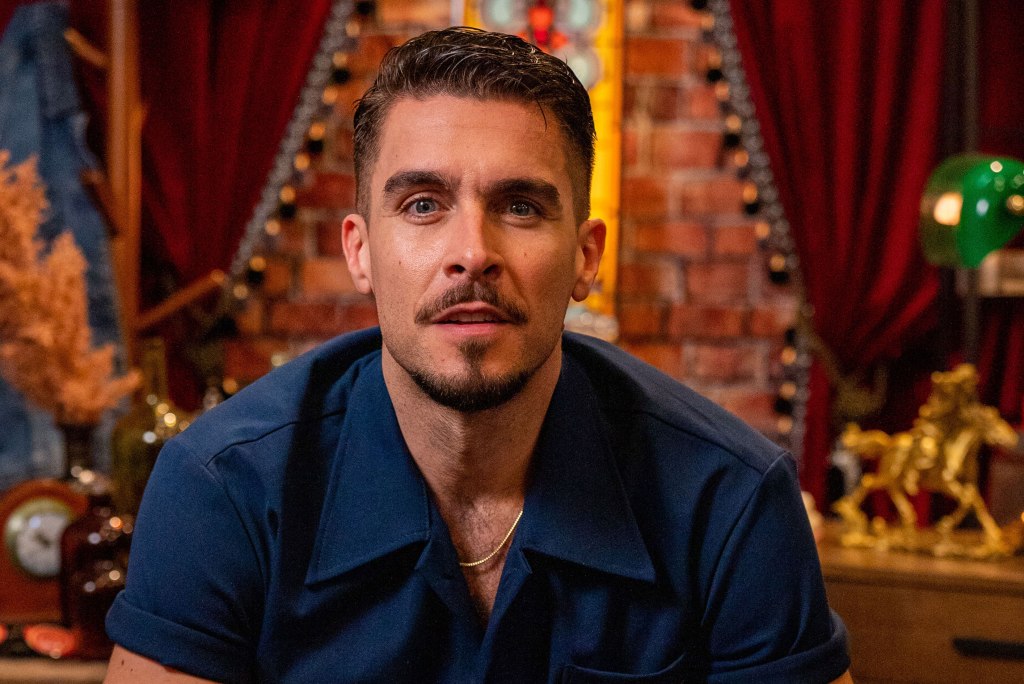 Josh Segarra as Giorgio
Josh Segarra is an up and coming TV star who has had major supporting roles in some recent Den of Geek favorites like The Other Two and She-Hulk: Attorney-at-Law. On The Big Door Prize, Segarra plays Giorgio, a former New York Rangers goalie who spun off his athletic career into becoming an owner of a garish restaurant. Fittingly, Segarra also has athletic inspirations for his own Morpho message.
"I'd want mine to be pro wrestler. I'd be at the NXT Performing Center right now. I'd be handling my business. Pro wrestler all day."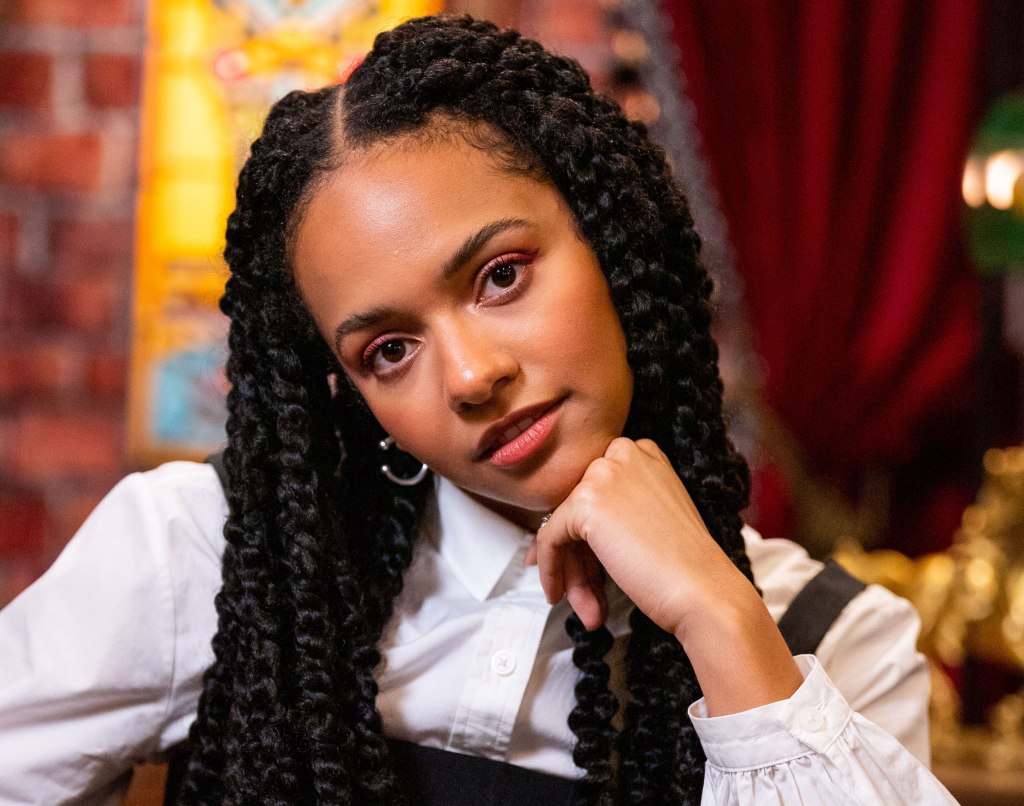 Djouliet Amara as Trina
Djouliet Amara is a young actress who has played Nancy Woods on Riverdale and most recently Tatiana Nelson in Netflix's Devil in Ohio. Now she is playing Dusty and Cass's daughter on The Big Door Prize and she hopes the Morpho machine's report would reflect her youthful energy.
"I don't know – just like life lover? I have the craziest stories and adventures and I just want to keep doing that the rest of my life."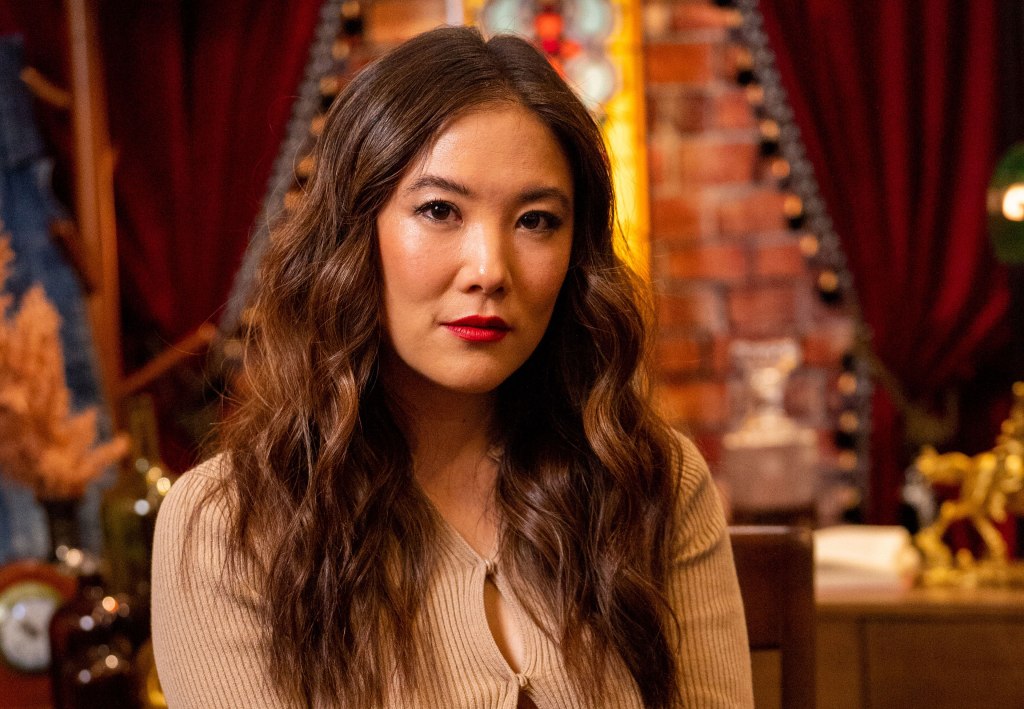 Ally Maki as Hana
Ally Maki has previously turned up in Marvel's Cloak and Dagger and lent her voice to Toy Story 4 as, of course: Giggle McDimples. The Hana actress wins the award for the most specific Morpho destiny request.
"Mary Holland, who plays Nat on the show, and I have a text chain about this 'crime club' because we're wildly obsessed with docu crime. So anything of that nature. A docu crime person. Whatever that is?"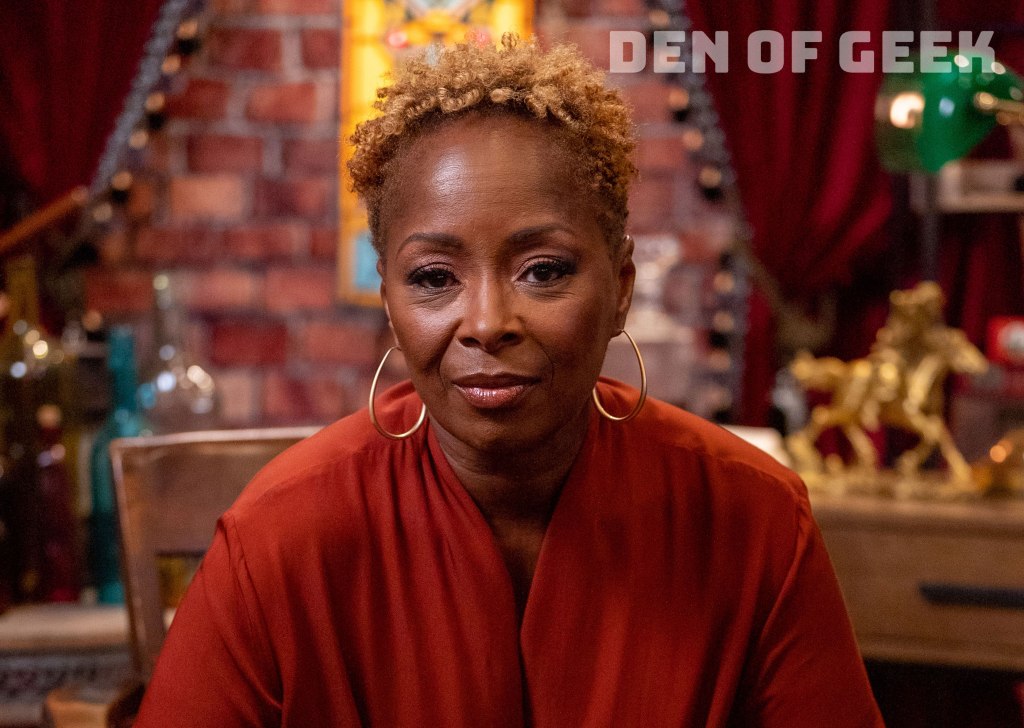 Crystal R. Fox as Izzy
On The Big Door Prize, Crystal R. Fox plays Cass's mom and Deerfield town mayor Izzy. She hopes her Morpho destiny reflects the diversity of her long career as an actress and singer.
"I really put some thought into it. But I chose whirling dervish. It means living a life of abandon. And a 'dervish' a bridge between heaven and Earth. I wanted that feeling of representing something that's a bridge to both."
The first three episodes of The Big Door Prize are available to stream on Apple TV+ now. New episodes premiere each Wednesday through May 17.