Features
The Actors Who Have Played Batman
Many actors have played Batman, including in movies, TV, animation, video games, and even radio dramas. Here are the performers who have brought the Caped Crusader to life.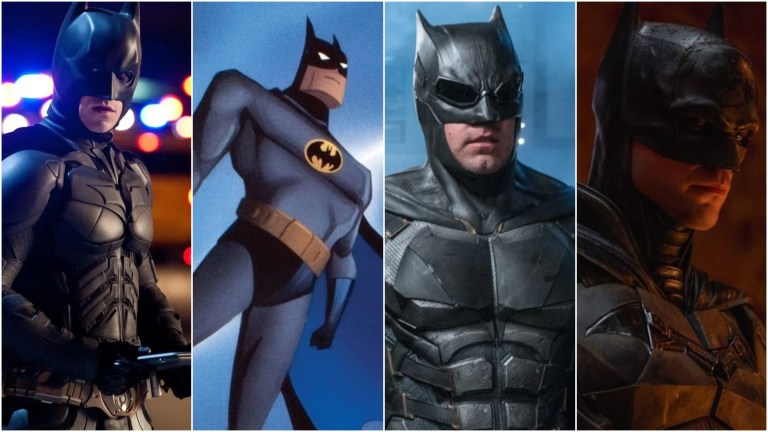 This article contains major spoilers for The Flash.
Holy revolving door, Batman! The Caped Crusader has been portrayed by more actors on the big screen than any other superhero in history. Most of them have lasted for just one film. After The Dark Knight Rises, Christian Bale became the first man to have played Bruce Wayne and his alter-ego more than twice on the silver screen. He didn't have much competition – Michael Keaton was the only other actor to reprise the role at the time.
But Ben Affleck has now beat Bale for appearances as Batman on the big screen due to his return in The Flash movie, making that fourth time Affleck has donned the cape and cowl. Sure, these aren't movies starring the Caped Crusader but they still count! Meanwhile, Keaton ties Bale for three appearances, with a much heftier role in The Flash than Affleck. With a trilogy of The Batman films planned, Robert Pattinson is slowly catching up as well.
But before any more history is made, as WB prepares to launch yet another Batman franchise with The Brave and the Bold, let's first take a look at all of the actors who have become the Dark Knight on the big screen.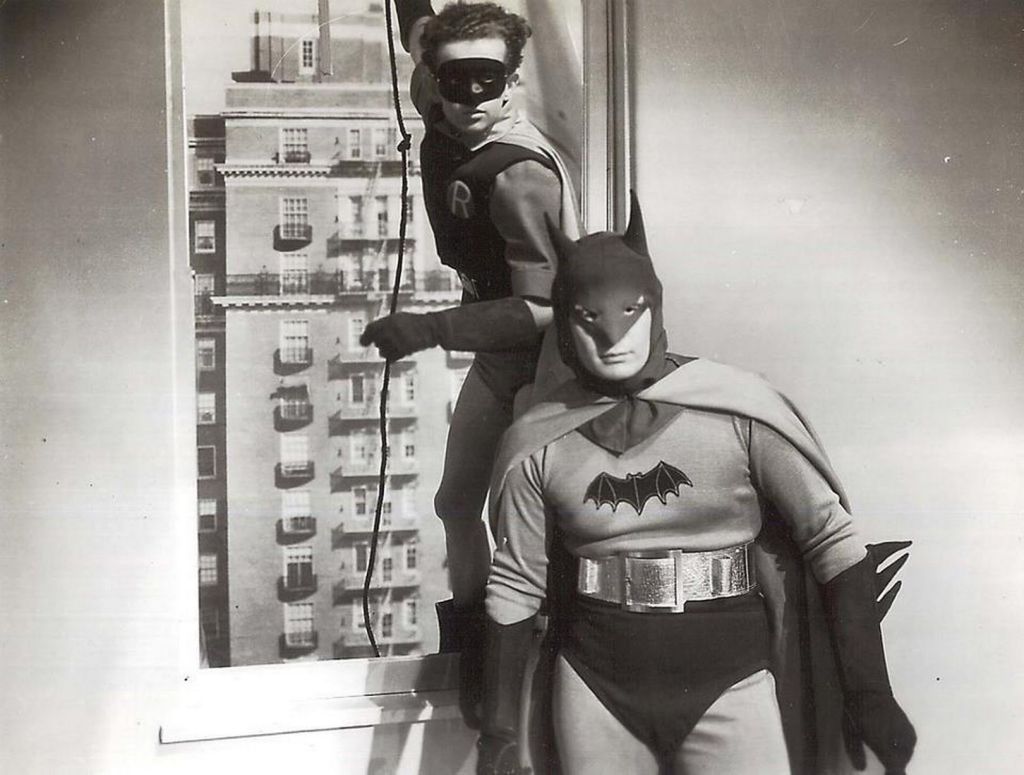 Lewis G. Wilson
Wilson was the first and youngest actor ever to play the adult Batman, and also the least successful. At 23, the unknown thespian donned the cape and the cowl in the 15-part 1943 Columbia serial Batman. While he looked the part of the dashing playboy, his physique was more Danny DeVito as the Penguin. One critic described Wilson as "thick about the middle." Maybe that was why he wore his utility belt just below his chest. Critics also complained that his voice was too high and that he had a Boston accent. That, of course, wouldn't be the last time someone complained about Batman's voice.
After Batman, Wilson's career went nowhere. Most of his roles went uncredited. His next biggest movie part was in the 1951 cult classic Bowanga Bowanga. A few years later he was out of showbiz altogether. His son, Michael G. Wilson, however, fared better in Hollywood, becoming the executive producer of the James Bond series. Lewis G. Wilson died in 2000.
Robert Lowery
Lowery took over the role in the follow-up serial, 1949's Batman & Robin. Unlike Lewis, Lowery, 36 at the time, was a veteran actor, having already appeared in The Mark of Zorro (1940), The Mummy's Ghost (1944), and Dangerous Passage (1944). He also filled out the Batsuit better than Lewis, with his utility belt hanging where you would expect on a superhero.
Though Lowery never played Batman in another serial, he did get to wear the cape once more and make superhero history in the process. In 1956, he guest-starred on an episode of The Adventures of Superman with George Reeves, marking the first time a Batman actor shared screen time with a Superman actor. (The two also appeared together in their pre-superhero days, in a WWII anti-VD propaganda film called Sex Hygiene).
After Batman, Lowery enjoyed another 20 years in movies and TV. He died in 1971.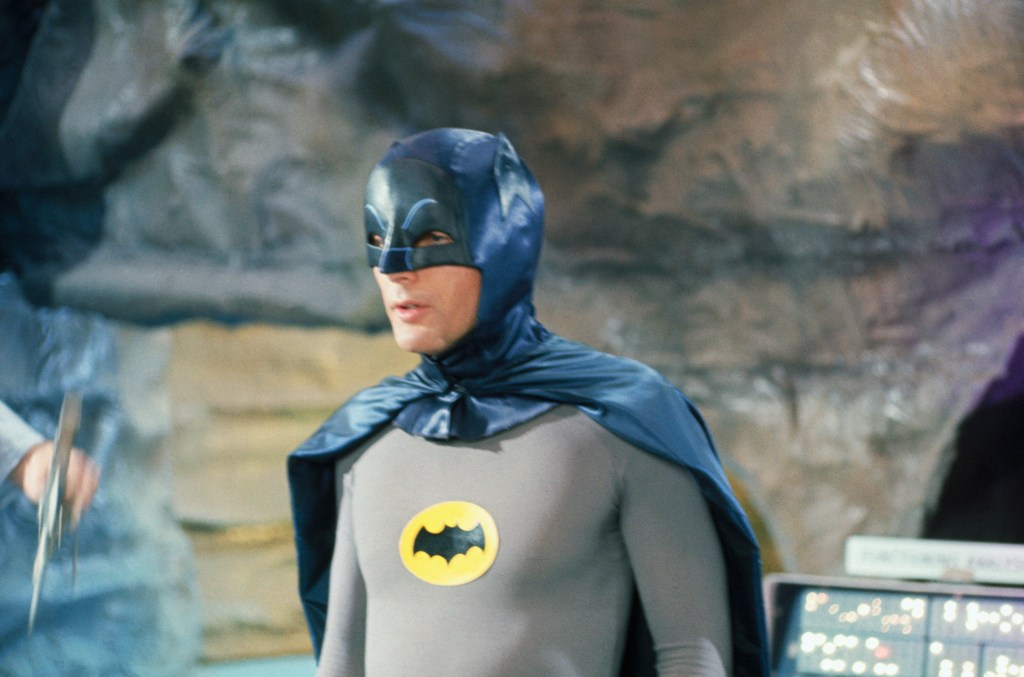 Adam West
The man logging the most hours in the Batcave, of course, was William West Anderson, whom you probably know better as Adam West. Either you love him for his goofy charm or hate him for blemishing the Bat's image for several decades. His campy, over-the-top portrayal of Gotham's Guardian infiltrated nearly every medium, including a 1966 movie and several animated series.
Legend has it producer William Dozier cast West after seeing him play a James Bond-like spy called Captain Q in a Nestlé Quik TV ad. He beat future Wonder Woman co-star Lyle Waggoner for the role. Dozier, who supposedly hated comic books, decided the only way the show would be successful was if they camped it up. So blame him.
Things would almost come full circle in 1970 when West was offered the role of James Bond in Diamonds Are Forever. West declined, later writing in his autobiography that he believed Bond should always be played by a Brit. Holy bad career moves, Batman!
After the Batman series went off the air in 1968, West was resigned to typecast hell. At one point, he was forced to make public appearances as the Caped Crusader to earn a living. Then, in 1977, he returned to the tube as Batman, providing his voice for The New Adventures of Batman, and then on such shows as Super Friends.
West's resurgence as a pop-culture icon began in the early '90s when he starred as a has-been TV action hero in the pilot episode of Lookwell, produced by Conan O'Brien and Robert Smigel. It wasn't picked up but took on a cult following online (check it out here). He made regular appearances on Family Guy as "Mayor West" before returning to voice Batman in two excellent animated features that expanded on the show's continuity, Batman: Return of the Caped Crusaders and Batman vs. Two-Face (opposite William Shatner as the special guest villain). West died in 2017, but his Bat-legacy is immortal.
Michael Keaton
It took more than 20 years for Adam West to lose his exclusivity on Batman.
When director Tim Burton (who like Dozier was not a fan of comic books) and Michael Keaton were announced for 1989's Batman, fans went bat-shit crazy, thinking their beloved superhero was going to get the Adam West treatment again. Keaton's casting caused such controversy that 50,000 protest letters were sent to Warner Bros.' offices. In an effort to appease the naysayers, Batman co-creator Bob Kane was hired as the film's creative consultant. And in case you're curious, here is a long list of other great castings that fans initially thought would suck.
Other Hollywood stars considered for the role of Batman included Mel Gibson, Kevin Costner, Charlie Sheen, Pierce Brosnan, Tom Selleck, and Bill Murray. But producer Jon Peters said he cast Keaton because "the image of Batman is a big male model type, but I wanted a guy who's a real person who happens to put on this weird armor. A guy who's funny and scary. Keaton's both. He's got that explosive, insane side."
The studio and the fans had nothing to worry about. Keaton's performance received favorable reviews, and Batman killed at the box office. Variety magazine gushed, "Michael Keaton captures the haunted intensity of the character, and seems particularly lonely and obsessive without Robin around to share his exploits." Keaton was rewarded by being the first actor to reprise the role on the big screen. And in 1992's Batman Returns, Keaton again garnered positive reviews.
Over 30 years later, Keaton returned to the role, this time as a much older Batman who's retired after making his Gotham City one of the safest places on Earth (on an alternate timeline to Barry Allen's). The Flash essentially acts as a farewell to Keaton's Batman, complete with nods to his big-screen past as well as a few tidbits that fill in the gaps regarding what happened between Returns and this latest big-screen adventure.
Interestingly enough, The Flash wasn't originally meant to be the end of Keaton's time in the Batcave. Originally slated to appear in the HBO Max movie Batgirl, opposite Leslie Grace, that film was nixed by Warner Bros. for a tax write-off despite being nearly completed. Photos leaked from the set of Batgirl are all we really have left of Keaton's Batman in that movie.
Keaton's role in the DCEU was rumored to go beyond even Batgirl, with an alleged appearance in Aquaman and the Lost Kingdom also in the books. In fact, the actor was reportedly set to become THE Batman of the DCEU, replacing an exiting Affleck as the leading man of that cinematic universe. But now that The Flash has put a definitive bow on Keaton's time in the Batcave and WB is revamping the DCU into something new, with a complete reboot of the Batman franchise in The Brave and the Bold, it's safe to say we'll never see Keaton in the Batsuit again.
Kevin Conroy
Kevin Conroy could probably pull off Batman in real life, which may be why to many fans, he is the definitive Batman, giving the character a voice that has continued to influence every take since his original run in the cartoons of the late '90s and early 2000s. Conroy began voicing the superhero in Batman: The Animated Series, which made its debut in 1992. Since then, he's done three other Batman series, a bunch of animated movies, as well as the very well-regarded Arkham games that made the Dark Knight a household name on video game consoles.
To this day, many still call Conroy's performance in the animated theatrical release, Batman: Mask of the Phantasm, the best take on the character ever. Whether you agree or not, there's no denying that Conroy's iconic voice has left an indelible mark on Gotham City, and its fandom, forever. And for those who dreamed of seeing Conroy actually suit up as Batman in live action, they finally got their wish when the actor played a Kingdom Come-inspired Bruce in the Arrowverse crossover adaptation of Crisis on Infinite Earths!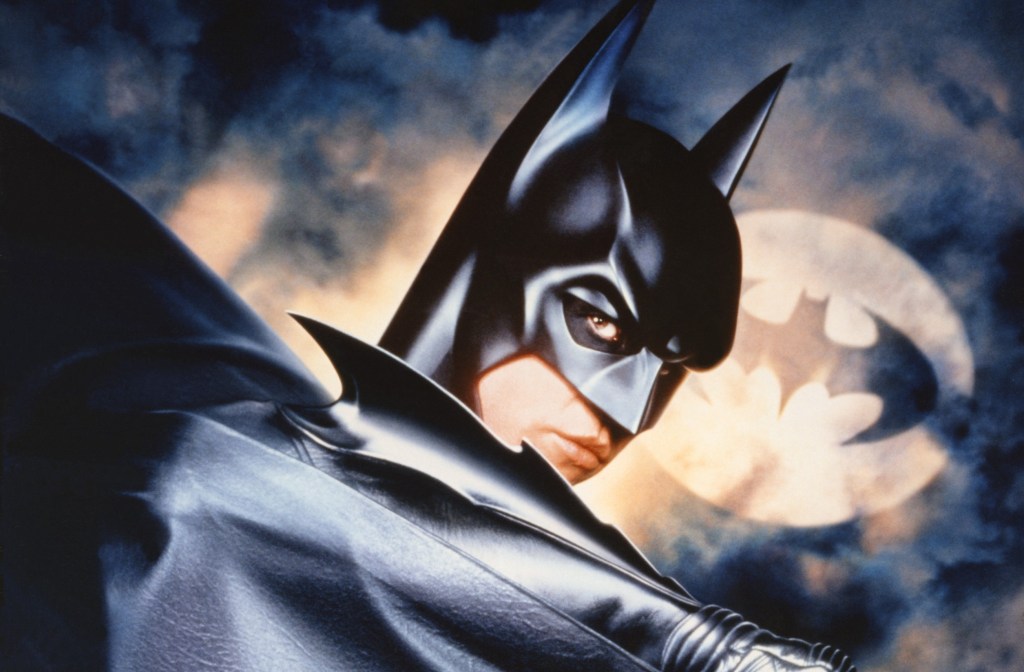 Val Kilmer
When the Batman franchise was turned over to director Joel Schumacher, Keaton decided to step away from the franchise. Daniel Day-Lewis, Ralph Fiennes, William Baldwin, and Johnny Depp were reportedly considered as replacements. But the job was won by Val Kilmer – probably the most forgettable of the modern Batmans. Go ahead – try to remember. See? You can't.
Schumacher became interested in Kilmer for 1995's Batman Forever after seeing him in Tombstone (in which he played Doc Holiday, who Adam West also portrayed in a movie before he did the Batman TV series). Kilmer allegedly accepted the role without even reading the script or knowing who the new director was. Schumacher quickly learned who Kilmer was, though, and the two clashed on the set. Schumacher later described Kilmer as "childish and impossible," claiming that he fought with various crewmen and refused to speak to him for two weeks after the director asked his star to stop behaving rudely.
Kilmer's performance got mixed reviews. As The New York Times put it, "The prime costume is now worn by Val Kilmer, who makes a good Batman but not a better one than Michael Keaton." Bob Kane felt otherwise, saying he thought Kilmer did the best job of all the actors to had played Batman up to that point.
The movie performed better than Batman Returns at the box office, but Kilmer was destined to be a one-term Caped Crusader. Between his bad attitude and his concern that the superhero wasn't getting as much screen time as the villains, he left the Batcave for good. Instead of filming 1997's Batman & Robin, he did The Saint.
After Batman, Kilmer's career went a bit downhill, though it was probably 1996's The Island of Dr. Moreau that had more to do with that than Batman Forever.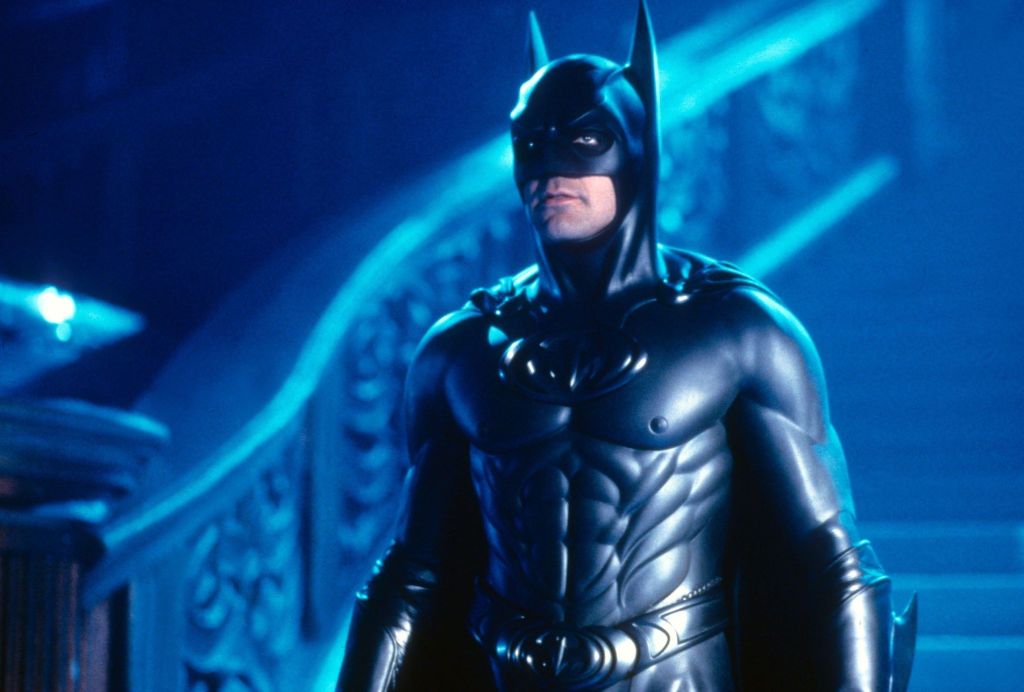 George Clooney
George Clooney's movie career was just taking off when he was cast in 1997's Batman & Robin, with his breakthrough performance coming just the year before in Robert Rodriguez's From Dusk Till Dawn. Producers probably felt they pulled off a major coup landing the soon-to-be mega-movie star. Those producers, along with Clooney, may regret that decision now.
Batman & Robin was a disaster, rife with camp, terrible puns, and those infamous Bat-nipples. Clooney once joked that he helped kill the franchise. The actor also called the movie "a waste of money."
Critics and fans agreed. In 1997, Mick LaSalle of the San Francisco Chronicle wrote, "George Clooney is the big zero of the film, and should go down in history as the George Lazenby of the series." Batman & Robin received 11 nominations at the Razzie Awards and frequently ranks among the worst films of all time. It was also the worst box office performer of the modern Batman movies.
But all that did nothing to hurt Clooney's career. After Batman, he went on to super stardom, starring in Out of Sight (with a cameo from Michael Keaton), Three Kings, and O Brother, Where Art Thou? over the next three years alone, and he hasn't slowed down much since. In fact, he's back as Batman in The Flash, too!
That's not a joke, although his cameo in the movie really is one final gag just before the credits roll. After Barry rights the timeline in The Flash, he still finds that some things have been irrevocably changed, one of which is Clooney's Bruce replacing Ben Affleck in this new reality. But fret not, Clooney isn't the new Batman of the DCU. It's just nice to see him end his tenure on a high note!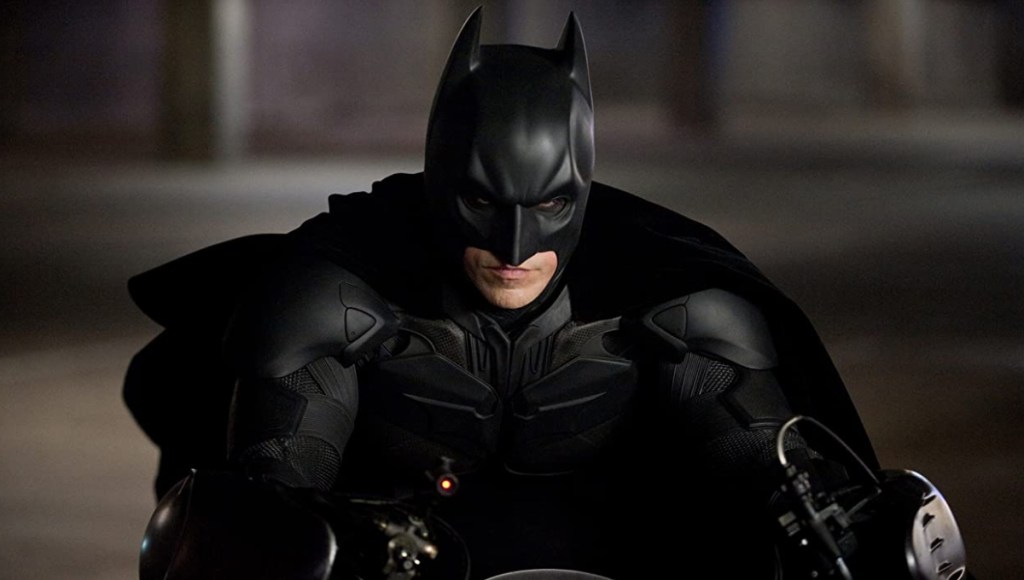 Christian Bale
Between Adam West and George Clooney, Batman seemed destined to remain a joke, at least when it came to live-action adaptations. Then came along Christopher Nolan. The Memento and Insomnia director was given the reins and he planned to reinvent the franchise, finally making the Dark Knight dark.
Among the early candidates for the Batman/Bruce Wayne roles were Billy Crudup, Jake Gyllenhaal, Joshua Jackson, Heath Ledger, and Cillian Murphy. But Nolan ultimately chose Christian Bale, explaining that "he has exactly the balance of darkness and light that we were looking for."
Bale got generally favorable reviews for 2005's Batman Begins, with several critics saying it reminded them of his brilliant turn in American Psycho. Not so brilliant, it seems, was his uber-husky Bat-voice. One reviewer compared Bale's guttural utterances to a "10-year-old putting on an 'adult' voice to make prank phone calls." It got even more gravelly in 2008's The Dark Knight, with NPR's David Edelstein describing it as "a voice that's deeper and hammier than ever."
Even Kevin Conroy, the man behind probably the most recognizable Batman voice, chimed in, saying at a C2E2 panel in 2010 that Bale's voice was "ridiculous" and implored the actor to stop doing it. While The Dark Knight Rises was not as well received as The Dark Knight, especially in the fan community, we will still happily defend it.
Also, Bale was crucial to the alchemy in Nolan's second Batman feature, The Dark Knight. That film is generally considered the benchmark in the superhero genre that all other movies about caped do-gooders are compared to nearly a decade later. It is also the only superhero movie to win an acting Oscar, for Heath Ledger's iconic Joker, and is considered responsible for why the Academy now usually nominates 10 films instead of five for Best Picture. This occurred after The Dark Knight was egregiously snubbed in 2009.
Will Arnett
With any other actor in the role, the presence of Batman in the 2013 cinematic smash The LEGO Movie could easily have become the sort of performance that gets neglected from lists like this. However, Arrested Development star Will Arnett brought some comedy magic to the role and landed his own spin-off movie as a result.
It helped that movie came at the perfect time in Batman's busy cinema schedule – long enough after The Dark Knight Rises for lampooning of Bale's gruff Batman to be entirely welcome, and far enough before Batman v Superman: Dawn of Justice that Arnett's new iteration didn't get lost in all the hype for Ben Affleck's debut.
The result of this perfect casting and canny scheduling was a Batman who goes down in the history books as the funniest, freshest, and downright most fun take on the character. From penning "dark" lyrics to haplessly attempting to hide his secret identity, Arnett's Batman was a gag machine who The LEGO Movie's younger audience really embraced.
There were knowing winks in there for adult fans too, with such as dialogue as "I only work in black – and sometimes very, very dark grey" appealing to comic book fans, and LEGO Batman's painful attempts to hit a button with a Batarang surely connecting with anyone who's ever got stuck for hours at a simple door-button in the Arkham Asylum games.
Arnett's delivery, combined with Phil Lord and Chris Miller's zingers, made this portrayal a quick favorite for many, and he reprised the role in The LEGO Batman Movie in 2017, to equally impressive effect.
Ben Affleck
It is often said that history repeats itself, and so it did when Ben Affleck was cast in the role of Batman for Zack Snyder's controversial Batman v Superman: Dawn of Justice. Affleck was fresh off of seeing his third directorial effort, Argo, win Best Picture at the Academy Awards, cementing one of the most grandiose career comebacks in Hollywood history. He also was in the midst of filming Gone Girl with legendary auteur David Fincher at the helm. Nevertheless, fans went apoplectic that the star of notorious flops like Gigli and Jersey Girl was now the "Bat-Fleck." The fact he appeared in the mediocre Daredevil movie from 2003 likely did him no favors, either.
Yet, ironically, Affleck is now generally considered the very best part of Batman v Superman. Like Keaton before him, Affleck enjoyed fan adulation only a few years after intense backlash. Of course, the actual depiction of his Dark Knight in director Snyder's hands is far less universally loved. For the record, Affleck offered a solid performance as the Batman. He was neither as haunted and emotionally elusive as Michael Keaton's Bruce Wayne or as noble and psychologically broken as Christian Bale's take on the character. In fact, Affleck lacked the lived-in quality of either performer's interpretation. But what he did have is a picture-perfect physique for the role and a sense of dashing charisma that all other Bat-actors have lacked or underplayed.
Some fans have even suggested that he was the perfect Batman due to his appearance and natural charm, but he was hampered in BvS by a voice modulator no less absurd than Bale's gravely alternative, as well as a characterization of Batman that bordered on fascism, as he ambivalently murdered bad guys with gunshots, car collisions, grenades, knife stabs, and even crushing one's head in with a crate. This cruelty and the totalitarian streak was somewhat consistent with Frank Miller's extreme vision of the character in The Dark Knight Returns graphic novel. But that story was always a major departure from mainstream interpretations of the character. In fact, for all the visual upgrades to Affleck's Batman, his characterization completely lacked the altruistic heroism and sense of driven purpose enjoyed by the much more humanistic (read: flawed) take offered by Bale.
Justice League, for all of its behind-the-scenes problems, was something of a course correction for the DCEU and Affleck's take. It saw his Batman's evolution, apparently "inspired" by Superman's sacrifice at the end of Batman v Superman, to be a more balanced hero. Of course, Zack Snyder's Justice League introduced a new post-credits scene between Batman and Joker that hearkened back to a much more violent Dark Knight ready to kill again. Fortunately, that scene isn't part of official DCEU "continuity."
What is canon is Affleck's presumably final appearance as Batman in The Flash. He only really appears in the opening third of this jam-packed superhero extravaganza, but Affleck hits all the right notes as a guiding figure for a conflicted Barry. Plus, he looks cool as hell on the new Batbike!
Robert Pattinson
No one has brought Bruce Wayne to the big screen quite like Robert Pattinson, who plays the billionaire orphan with a dark secret like a true weirdo. His Bruce is a cold, unkempt recluse who wants nothing to do with Gotham City by day. But when the sun goes down and the Bat signal lights the night sky, well, that's a different story.
"The Bruce part of it in this movie is probably the most different because he's a weirdo as Bruce and as Batman," Pattinson told Den of Geek magazine before the release of The Batman. "He's fully committed to being Batman and he's just not seen by the city at all… He has no desire to be Bruce in this and he wants to just throw it away. He thinks this is the way he can save himself, by living in this kind of Zen state as Batman, where it's just pure instinct and no emotional baggage."
It's quite refreshing to see a Batman who is so broken he can barely function as a human being outside of the Batsuit, and it's the exact kind of role that would attract an actor like Pattinson who seems to relish playing disturbed men who are on the fringes of society, such as in Good Time, High Life, and The Lighthouse.
And while Pattinson's casting initially sent Batfans into a panic (a common theme throughout most of this list), there's no question he's made Batman his own. Pattinson's Dark Knight is imposing and the most physical representation of the character we've yet seen on the big screen. But he also gets to do quite a bit of detective work in The Batman, something we very rarely see the World's Greatest Detective actually do in movies. While he's only one film into his tenure, it's possible Pattinson might turn out to be the perfect Batman. We'll certainly find out when The Batman Part II hits theaters in 2025.
The Many Voices of Batman
Many actors have voiced the Caped Crusader, but the bulk of the animated Batman work over the years has gone to two actors: Olan Soule and Kevin Conroy.
In real life, Soule was a bespectacled pencil-necked geek, but that didn't stop him from voicing the Dark Knight in six different animated series, beginning with 1968's The Batman/Superman Hour. His run pretty much ended when Adam West took over voicing duties in the late '70s. Soule, who also appeared in such films as The Day The Earth Stood Still and North By Northwest, died in 1994.
Besides the legendary Kevin Conroy, others to voice Batman include Will Friedle (Batman Beyond), Rino Romano (The Batman), Diedrich Bader (Batman: The Brave And The Bold), Jeremy Sisto (Justice League: The New Frontier), Bruce Greenwood (the brilliant Young Justice), and Bruce Thomas (who voiced Batman in commercials for GM's OnStar service and portrayed the character briefly in the live-action TV series Birds of Prey).
In the direct-to-video animated movie world, it's Jason O'Mara who most regularly voices the character, including in Son of Batman, Batman vs. Robin, Batman: Bad Blood, and Batman: Hush, although Ben McKenzie (Batman: Year One), Peter Weller (Batman: The Dark Knight Returns), Jensen Ackles (Batman: The Long Halloween), and David Giuntoli (Batman: The Doom That Came to Gotham) have also had their turns. Troy Baker, best known for his work in video games, has voiced the character as well.
In the 2020s, Jeffrey Wright (who also plays Jim Gordon in The Batman) has voiced the Caped Crusader on the Batman: The Audio Adventures radio drama. Winston Duke (Black Panther, Us) took on the character for the Batman Unburied audio series on Spotify.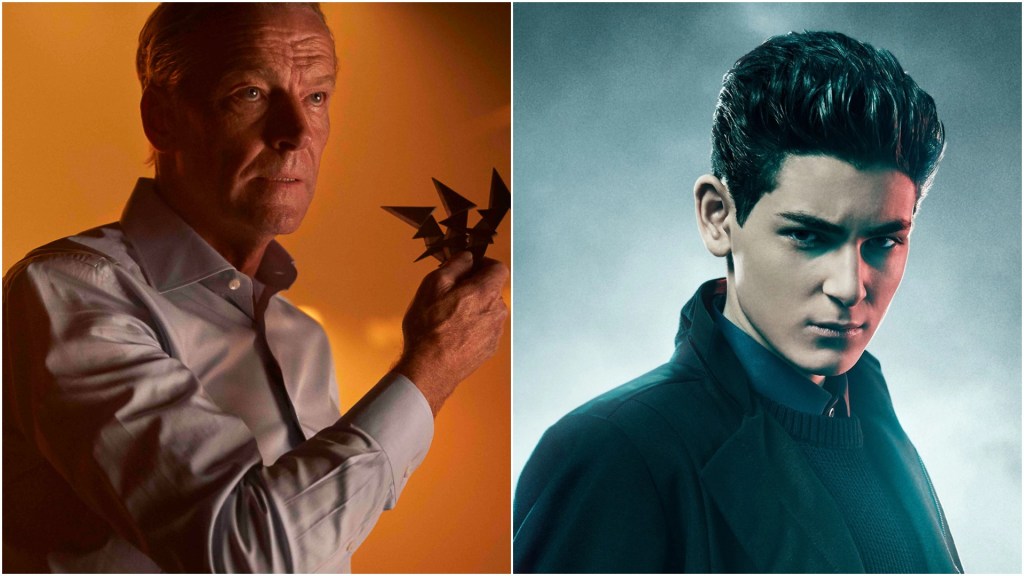 Iain Glen and David Mazouz
Although Titans began as a manifesto against the Dark Knight, as represented by a rebellious Dick Grayson seeking to step out of his father figure's shadow, it soon began incorporating more bits of the Bat mythos, culminating in a shocking first season finale that saw Batman turn murderous madman haunting the streets of Gotham City. But that was just a fake-out.
When Iain Glen (Game of Thrones) was cast in the role of Bruce Wayne for season 2, we learned Titans' Batman was a bit more well-adjusted than his nightmare version…but he's still super weird. While he never appears in the actual Batsuit, Glen's turn still feels like a unique take on the Dark Knight, particularly when it comes to the character's role as a mentor for the next generation of heroes. Throughout the series, we learn that Glen's Bruce isn't a great dad — or at least a deeply flawed one — who, while in the process of trying to guide the youths he brings into his war on crime, also irrevocably breaks them. Just ask Jason Todd.
We've never seen such an effective exploration of Batman as a crime-fighting dad in live-action (again, Batman & Robin is terrible), and a lot of the credit goes to Glen for nailing an older, more heavily scarred, slightly askew Bruce.
But if you're looking for a much younger version of the Bruce/Batman dichotomy, look no further than David Mazouz's turn in Gotham, which serves as a pretty unique origin story for the boy who will one day become the Dark Knight. This is an alternate take on the birth of Batman that not only sees him confront the Joker at a young age but a whole bunch of his classic villains as well as a few we had never seen in live action before, such as Hugo Strange and the Court of Owls. While it takes him five seasons to get there, we do eventually see Mazouz's Bruce don the suit we've all been waiting for.
The Number One Batman?
It's probably not a worthwhile question to ask which Batman actor is the best. It's hard to argue that Christian Bale isn't tops among the live-action crowd (though we're sure there are some Adam West, Michael Keaton, and Ben Affleck fans out there who might take up the cause).
But if you must know the answer (or at least who our readers voted for as the best Batman of all time), you can check out our official ranking here.