Features
The Mandalorian Season 3 Pulls off the Breaking Bad Reunion You Never Expected
Star Wars: The Mandalorian enjoyed employing one Breaking Bad alum so much that it decided to bring in another.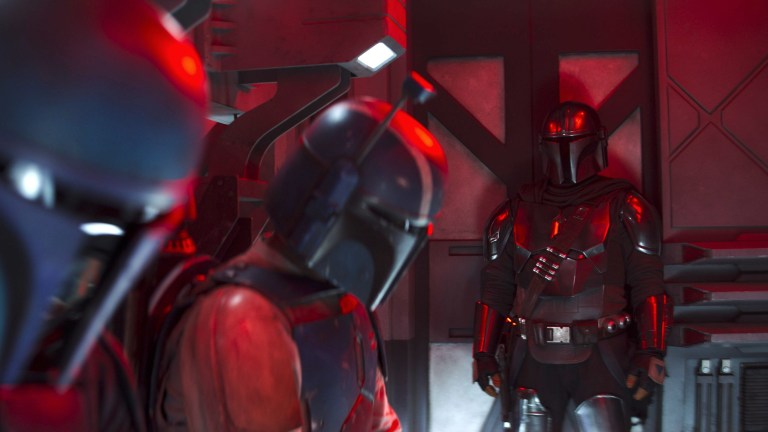 This Star Wars: The Mandalorian article contains spoilers.
Since iconic TV drama Breaking Bad first premiered in 2008, its actors have gone on to populate all corners of the entertainment landscape. Bryan Cranston can now be seen in modern prestige dramas like Showtime's Your Honor and Oscar-nominated fare like Trumbo. Aaron Paul made time for a major role in HBO's sci-fi epic Westworld and can currently be seen all over television in commercials asking you to bet on sports.
No one better understands the impact that a Breaking Bad acting alum can make on a TV program, however, than Star Wars fans. That's because Giancarlo Esposito, who played the horrifying villain Gus Fring on Breaking Bad and spinoff Better Call Saul, has played the almost equally horrifying villain Moff Gideon on The Mandalorian since the show's very first season.
Through three seasons of the Disney+ series, Moff Gideon has tormented Din Djarin (Pedro Pascal) and the wee baby Grogu as he attempts to reclaim the mythical Darksaber and return the Empire to its former glory. Esposito has been so effective in the role that it's no surprise that The Mandalorian has elected to turn to the Breaking Bad call sheet once again and welcome yet another former actor from Vince Gilligan's Albuquerque meth-iverse to the Star Wars galaxy.
That's right: The Mandalorian season 3 episode 7, "The Spies," sees the arrival of another Breaking Bad favorite. While it's not Cranston, Paul, or Bob Odenkirk, it is someone that fans should (and did) immediately clock.
Ladies and gentlemen, please welcome none other than Skinny Pete to Star Wars!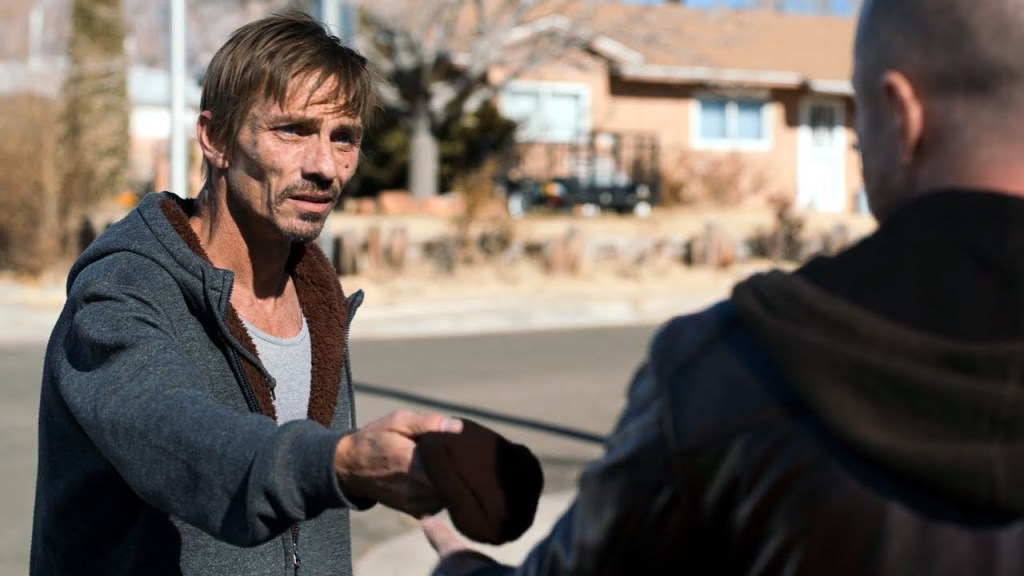 Skinny Pete, played by Charles Baker, was one of Jesse Pinkman's (Paul) associates through all five seasons of Breaking Bad. Whenever Jesse needed some dirtbag task done, Skinny Pete and his partner Badger (Matt Jones) were there to do the deed…usually poorly. Skinny Pete wasn't a particularly fleshed out character through his time on Breaking Bad, though we do get to see that he's randomly a classically trained pianist at one point. He also has the honor of being one of the very few drug-world adjacent characters to make it through all seasons intact.
On this week's episode of The Mandalorian, Baker plays…well, a Mandalorian. When Bo-Katan Kryze (Katee Sackhoff) leads Din Djarin and the rest of his clan to reclaim their home world of Mandalore, they are greeted by a handful of Mandalorian survivors that Bo-Katan was forced to leave behind amid the Empire's purge of Mandalore. Among those remaining Mandalorians is Baker's character, who is credited only as "Survivor Scout."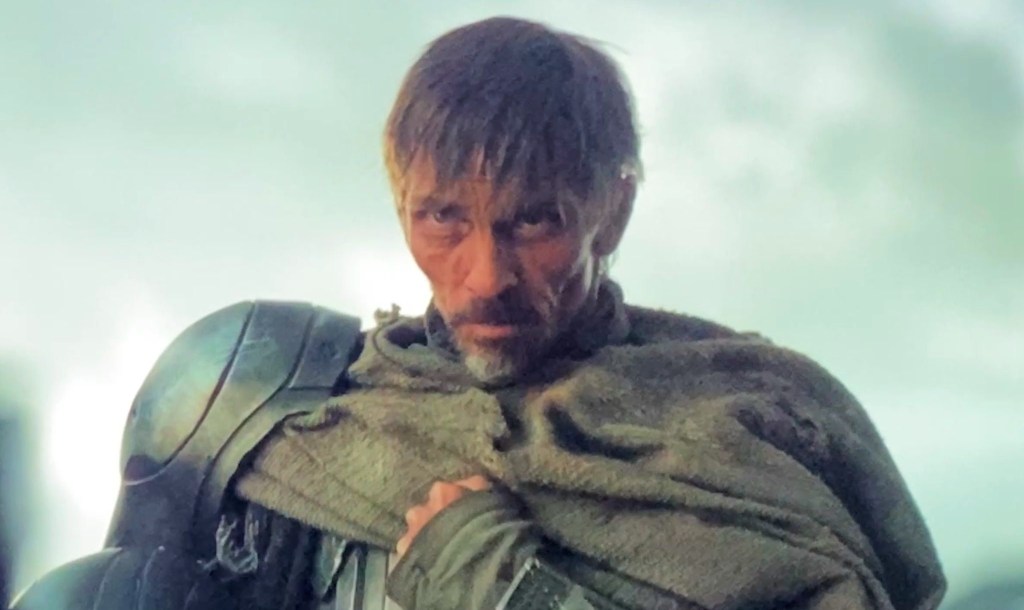 "Survivor Scout" (who might as well canonically be Mandalorian Skinny Pete) actually gets some stuff to do in his brief appearance, from apologizing to Bo-Katan for failing to retake their home to joining the group as they head off to the Great Forge. Survivor Scout doesn't come into close contact with Moff Gideon just yet. But that's okay as Skinny Pete never met Gus Fring on Breaking Bad either.
Should the honorable Survivor Scout and Moff Gideon's paths cross in The Mandalorian season 3 finale, it will be a TV event more than a decade in the making.
Star Wars: The Mandalorian season 3 streams Wednesdays on Disney+.