News
Star Wars: The Mandalorian Season 2 Taps Robert Rodriguez and Peyton Reed to Direct
Robert Rodriguez and Peyton Reed directed episodes of The Mandalorian season 2. Here's what we know about their involvement in the second season of the Star Wars live-action series...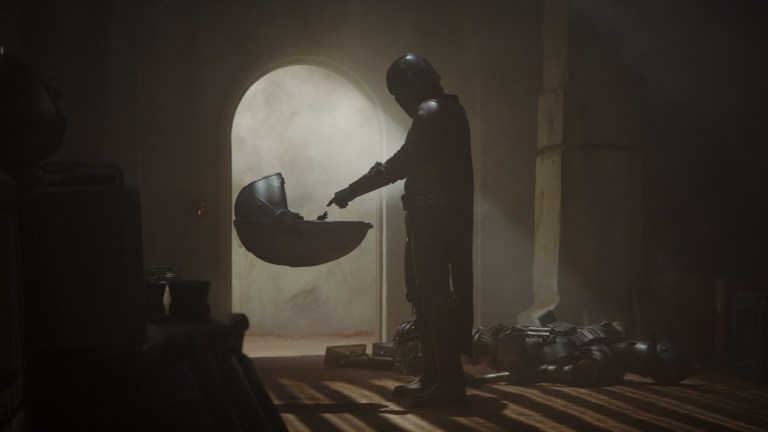 The Mandalorian season 2 wrapped production before the coronavirus pandemic shut down virtually every film and TV production on the planet, which is good news for fans of the Star Wars live-action series. As such, the list of new additions to the cast and the team of directors for the second season is set.
The latest directors to join The Mandalorian are Robert Rodriguez (Alita: Battle Angel) and Peyton Reed (Ant-Man and the Wasp). Both filmmakers took advantage of Star Wars Day to confirm their involvement on Twitter.
Stream your Star Wars favorites on Disney+ with a FREE TRIAL, on us!
"I am truly humbled to say I now have had the very rare privilege of directing the biggest star in the universe," Rodriguez wrote on Twitter, confirming that he was lucky enough to work with Baby Yoda himself. I'm not jealous, you're jealous.
Check out the picture Rodriguez snapped with Hollywood's biggest star:
At the moment, there aren't any story details about the episode Rodriguez directed or even where in the season the episode falls. We'll likely learn more about the new season as we get closer to the October 2020 release date.
Reed's message to fans was much briefer. His Tweet consisted only of a picture of Mando's helmet sitting in his director's chair.
Rodriguez and Reed are joining a team of directors that also includes returners Dave Filoni and Rick Famuyiwa as well as showrunner Jon Favreau and Carl Weathers, who also plays Greef on the show. It doesn't seem at the moment that Taika Waititi, Deborah Chow, or Bryce Dallas Howard will be back to direct the second season. As far as that goes, Waititi and Chow's absence is for a very good reason. Waititi has just been tapped to direct a new Star Wars movie, while Chow will direct the upcoming Obi-Wan Kenobi Disney+ series. Both projects are in the early days of development.
Howard's "Sanctuary" was a fun homage to Akira Kurosawa's Seven Samurai and John Sturges' The Magnificent Seven set in a village that's fallen victim to a band of raiders. The episode is action-packed and features a really great battle scene with an AT-ST. It'd be nice to see her back at some point to direct another episode.
Additions to the cast for season 2 include Rosario Dawson as Ahsoka Tano and Michael Biehn as a bounty hunter from Mando's past. Comedian Bill Burr, who appeared in season 1, is also reportedly set to reprise his role as the seriously unlikable crook Mayfeld.
We also recently learned that The Mandalorian season 3 is already in the development stage, which means that we're guaranteed at least one additional year of the gritty Star Wars series. The question is when a third season might premiere. With all the delays and production shutdowns still in effect, it's possible that we might not see season 3 until 2022.

Den of Geek will keep you updated as we learn more!