News
Star Wars: The Mandalorian Season 2 Release Date, Story Details, and More News
The Mandalorian Season 2 will arrive in 2020, and will further expand the Star Wars universe.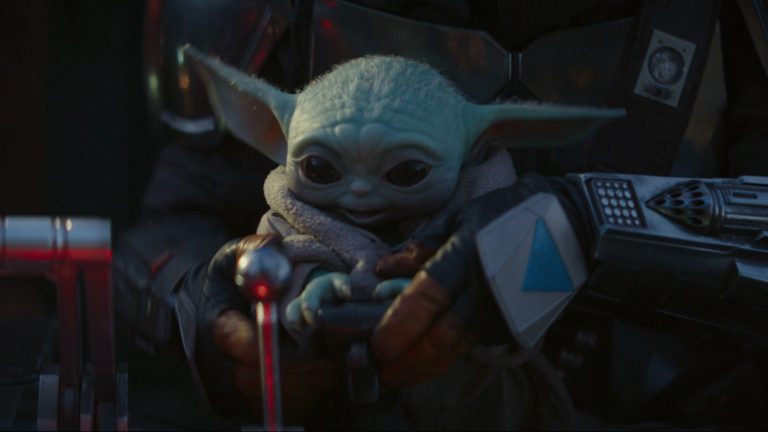 The Mandalorian arrived like a ton of bricks on the heads of Star Wars fans who hoped that the show would fulfill all of their Boba Fett fantasies. What they received was more than even they could have expected. The first season wasted no time in revealing that this homage to spaghetti westerns and samurai films would not just be about a faceless bounty hunter but also a child with a very familiar visage.
From the very first episode, Baby Yoda completely changed the dynamic of the show. Marketed as a story about a gunslinger making his way through the lawless corners of the galaxy and looking for his next pay day, The Mandalorian turned out to be a space-themed homage to Lone Wolf and Cub — a "father" protecting his child from money-hungry bounty hunters and ruthless Imperial agents. Mando might have once seemed like a rogue, but we learn that he has a heart of gold when he spares the baby's life and decides to keep him safe.
Stream everything Star Wars with a FREE TRIAL of Disney+, on us!
By the end of the first season, Mando and Baby Yoda's bond has been all but solidified, as the duo heads toward another adventure in space. 
The Mandalorian Season 2 Release Date
As far as when we might see the second season, Bob Iger revealed on an earnings call that The Mandalorian season 2 premiere will be in October of 2020. That places it right between The Falcon and The Winter Soldier (in August) and WandaVision (in December).
The Mandalorian Season 2 Story
Bob Iger revealed that The Mandalorian season 2 will further expand the Star Wars universe, saying that when the show returns it will "[include] the possibility of infusing it with more characters and taking those characters in their own direction in terms of series" (via THR). Maybe we'll get that Baby Yoda spinoff after all.
Showrunner Jon Favreau has confirmed that filming for The Mandalorian season 2 is already underway, with this picture from the set of the new season:
Favreau revealed back in July that he was already in the process of writing season 2 and preparing the sets. It seemed Disney was confident in the success of the first live-action Star Wars series before it even premiered in November.
The Disney+ schedule that also includes an Obi-Wan Kenobi series and a Cassian Andor show. Those series don't have set release dates yet. 
For now, we'll just have to wait patiently for The Mandalorian season 2 and more cute Baby Yoda moments.