News
New Star Wars Movie Coming From Taika Waititi
Taika Waititi and Krysty Wilson-Cairns will bring a new Star Wars movie to the big screen.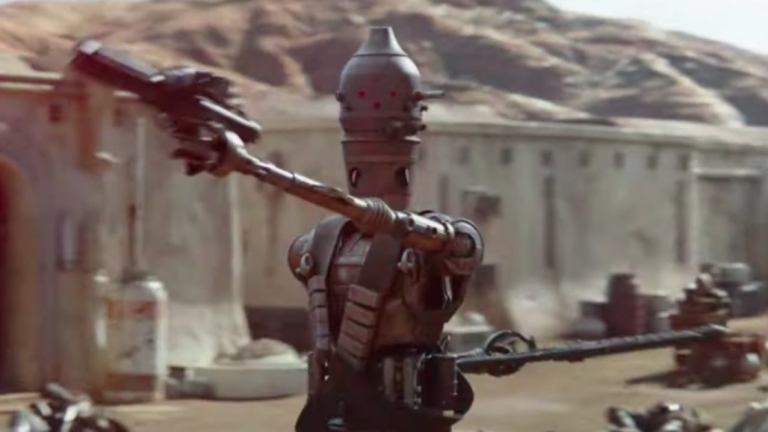 While it may be a while before we get a new Star Wars movie, that doesn't mean that Disney and Lucasfilm are slowing down. Disney has just confirmed the rumors that have been circulating for the last few months: Taika Waititi (Jojo Rabbit, Thor: Ragnarok) will direct a new Star Wars movie. Krysty Wilson-Cairns (1917, the upcoming Last Night in Soho) will co-write the screenplay with Waititi.
This isn't Waititi's first time around in the Star Wars universe either. He voiced the bounty hunter droid IG-11 on several episodes of the first season of The Mandalorian, and directed the season finale episode "Redemption." Clearly his work behind the camera in the small screen Star Wars universe was enough to get him a feature film.
There are no story details currently available about Waititi's Star Wars movie, not even anything hinting at where on the Star Wars timeline it might be set. Whatever it is, it won't be part of "the Skywalker Saga" which was completed with 2019's The Rise of Skywalker. We'd be pretty surprised if this was an IG-11 movie, as well.
Waititi would certainly bring a different voice and sense of humor to the franchise than we've seen in the past, and hopefully, Disney lets him have the kind of freedom he appeared to have on Thor: Ragnarok. The big screen has made for some tricky waters for directors of recent Star Wars movies, so hopefully, Waititi fares a little better than others have.
Still, it's encouraging to see that Disney is still pursuing future Star Wars movies. After Solo: A Star Wars Story underperformed at the box office and the lukewarm critical response to The Rise of Skywalker, the studio appeared to quietly de-prioritize projects like a new trilogy from the Game of Thrones creative team and another from Rian Johnson. It's still not clear what the plans are for those films, but others, like one by J.D. Dillard, still appear to actively be moving forward. Meanwhile, projects that were once earmarked as standalone films seem to have transitioned into Disney+ TV projects, like the upcoming Obi-Wan Kenobi series starring Ewan McGregor.
The next time we'll see Waititi in front of the camera will be in upcoming Ryan Reynolds movie Free Guy, which is (currently) set to open on Dec. 11. After that, he'll appear in James Gunn's The Suicide Squad in Aug. 2021. Hopefully, he'll pop up again on the delightful What We Do in the Shadows TV series, too.
There's no release date for the untitled Taika Waititi Star Wars movie. Don't expect it until at least 2023, though. Waititi's next big job for Disney is Thor: Love and Thunder, which is set to open on Feb. 11, 2022, so Star Wars will have to wait until he's finished with that.