News
Star Wars: The Mandalorian Season 2 Casts Michael Biehn as Bounty Hunter
Michael Biehn might be joining the Star Wars galaxy as a bounty hunter in The Mandalorian season 2!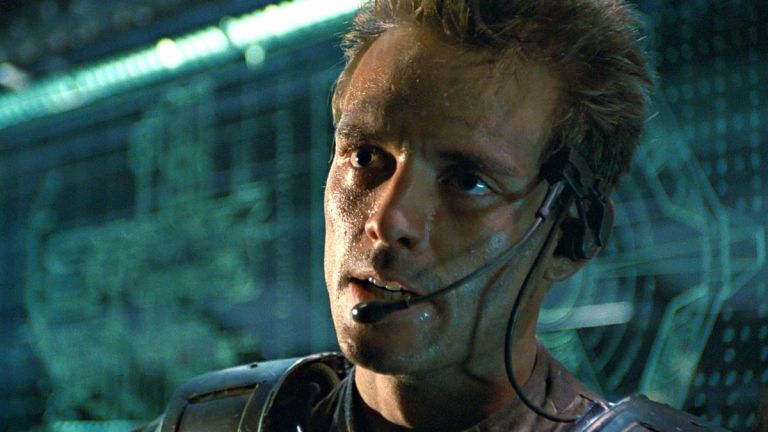 The Mandalorian season 2 is adding Aliens star Michael Biehn to its cast, according to a new report from Making Star Wars, a reliable source for Star Wars news in the past. The report is corroborated by Slashfilm, which just last week broke the news that Rosario Dawson had been cast as fan-favorite animated Jedi Ahsoka Tano for the character's first live-action appearance.
Little is known about Biehn's role in the upcoming season, but MSW and Slashfilm report that the veteran actor will play a bounty hunter from Mando's past. This could mean many things. One possibility is that Biehn's character was part of the Mandalorian's old gang, like the rogue Twi'leks Xi'an and Qin in the first season. Biehn's potential role in the series does mean that the show will continue to dive into Din Djarin's criminal past.
We've reached out to Michael Biehn's representatives for comment and will update this article if and when we hear back.
MSW also reports that Bill Burr's character, the sour Mayfeld, will return in season 2 despite meeting his demise in the first season. It's possible that he will appear in a flashback — or somehow escaped his fate? Would Biehn's character be part of this flashback?
There are many questions to be answered in the coming days. One thing we know for certain is that the show's other big casting, Dawson as Ahsoka Tano, has the potential to fundamentally change the series and add a bit more Clone Wars backstory to it. Ahsoka's return may also be an indication that the show will delve deeper into Jedi lore than the first season in which the ancient order of Force users was nowhere to be found. In fact, the Mandalorians in the years after the Galactic Civil War don't even seem to know what the Jedi or the Force is. Needless to say, Baby Yoda and his powers are a bigger mystery to Din than he is to us.
Season 2 will also likely dive deeper into the state of the Empire after its defeat at the Battle of Jakku. Giancarlo Esposito's Moff Gideon is one of the last vestiges of the old government and we know that he survived his fight against Mando in season 1. Expect to see this big bad again very soon.
The Mandalorian season 2 is due out in October, but it remains to be seen how the coronavirus emergency will delay the release of the series. While filming has been completed, there's still the matter of post-production. We'll keep you updated.