Features
Shetland Series 7 Cast: Meet the New Characters
Meet Connor Cairns' family, stars from Holby, Casualty, EastEnders and more in the new guest cast for BBC One's Bafta-winning crime drama Shetland.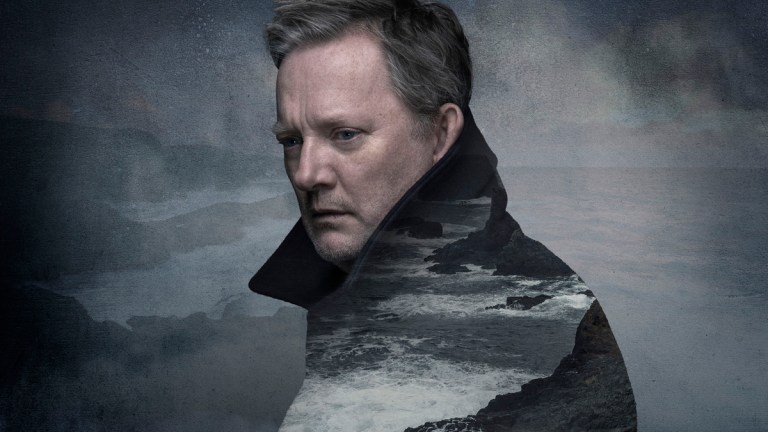 Shetland's Series 7 return is a bittersweet one for fans of the Scottish BBC crime drama. The six-episode run will be actor Douglas Henshall's last in the lead role of DI Jimmy Perez. Henshall's departure though, doesn't mean the end for Shetland, which has been renewed for an eighth series due to arrive in 2023. A new, as-yet-unannounced, lead actor will be joining the returning cast for that run.
Series 7, which starts on BBC One on Wednesday the 10th of August at 9pm, promises to tie up Perez's loose ends and follow up on last series' will-they-won't-they frisson with Irish carer Meg. Before Perez says his final goodbye to the evidence board though, there's a missing person case to solve, and a host of new characters to interrogate. Here's who he'll be meeting…
Shauna Macdonald as Rachel Cairns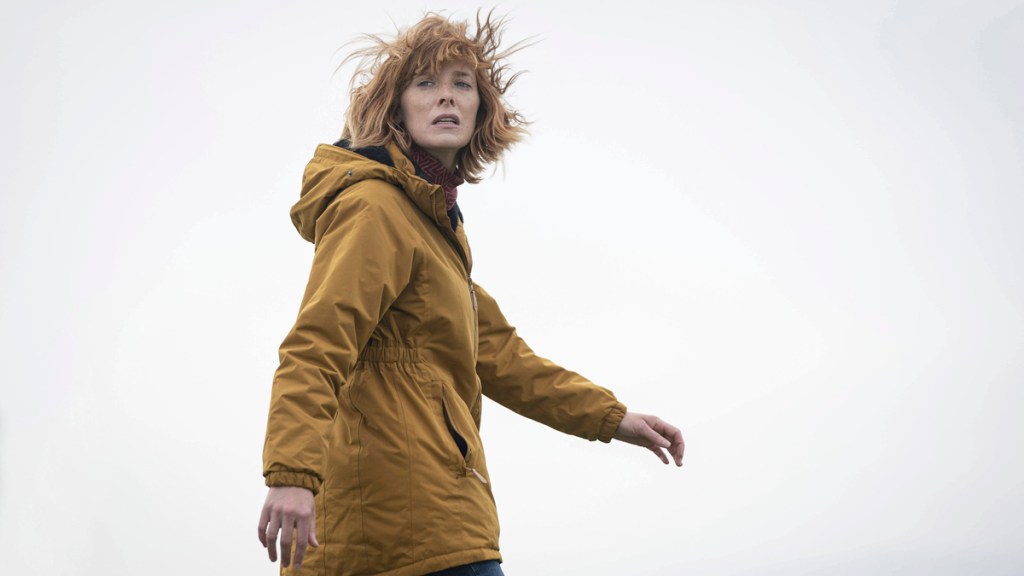 Rachel Cairns is the mother of Connor and Abbey, and a relative newcomer to Shetland. She and her husband Danny run the Noss View guest house, a B&B they bought in order to get a fresh start in a remote, rural community. Rachel is played by Shauna Macdonald, and you might recognise her as Sam Buxton in Spooks, Sarah in Neil Marshall's acclaimed horror The Descent, the voice of Professor Squawkencluck in the Danger Mouse reboot, as well as roles in Outlander, The Scotts and Scottish BBC drama The Nest.
Andrew Whipp as Danny Cairns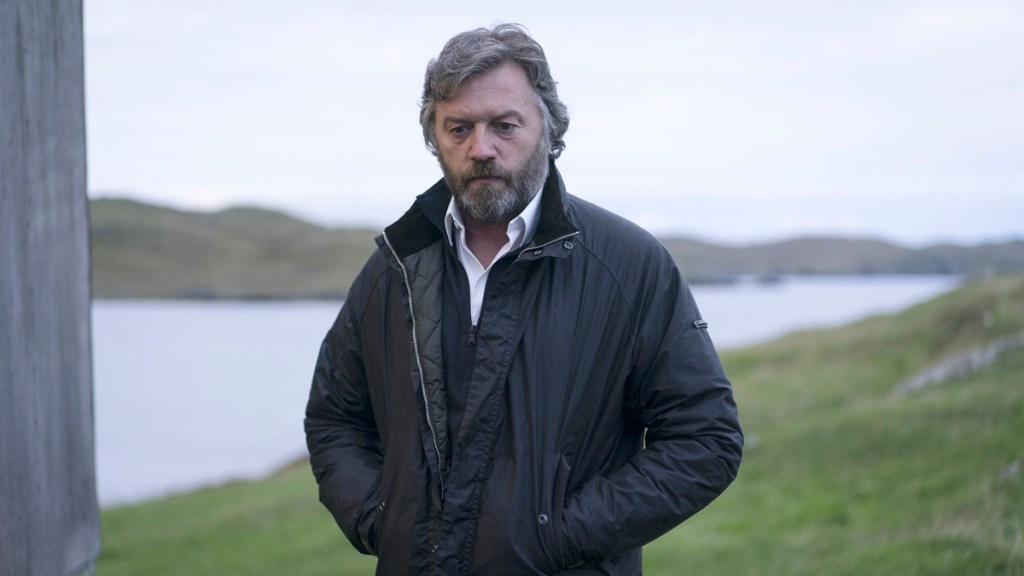 Father to Connor and Abbey, and husband of Rachel, Danny Cairns lives at the guest house and has a troubled relationship with his son. He's played by former Emmerdale actor Andrew Whipp, who's also popped up in Outlander, Netflix's fantasy series Cursed, Starz miniseries The White Princess, Vera, Death in Paradise and more.
Nicholas Nunn as Connor Cairns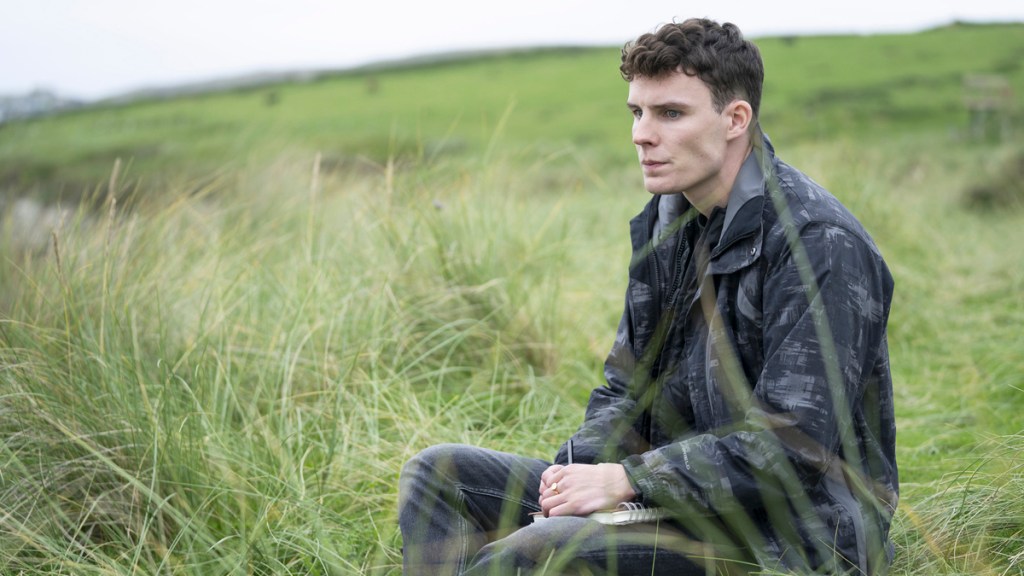 Connor Cairns is the sensitive, artistic son of Rachel and Danny, and the creator of published graphic novel 'The Wulver'. Since moving to Shetland from Glasgow, Connor has become a wild swimmer and started a relationship with local girl Bryd Fleming (see below). Connor is played by Nicholas Nunn, a young actor with an already impressive CV including roles in psychological thriller Clique, BBC One's The Victim opposite Kelly Macdonald, Sky/HBO fantasy series The Nevers, and upcoming parts in the Sexy Beast TV series and, from the creator of Peaky Blinders, SAS: Rogue Heroes.
Sorcha Groundsell as Bryd Fleming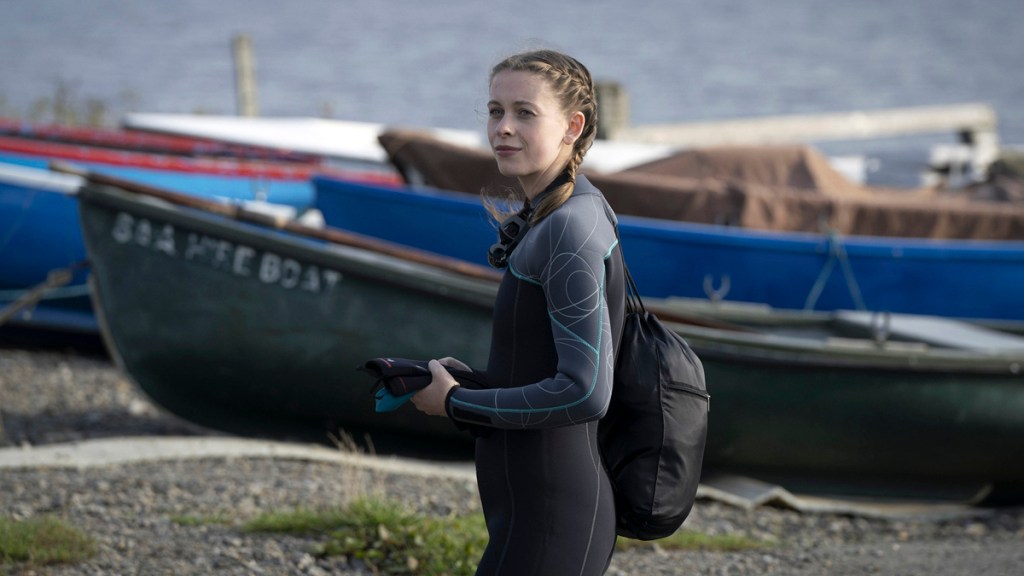 Girlfriend to Connor, Sorcha is a wild swimmer and a house parent in the high school halls of residence where Connor's younger sister Abbey lives. She's played by Sorcha Groundsell, who starred opposite Nicholas Nunn in Clique, and played the joint lead in Netflix's supernatural drama The Innocents. Groundsell has also appeared in Irvine Welsh adaptation Crime, Grantchester and more.
Patrick Robinson as Lloyd Anderson
Lloyd Anderson is an American artist on Shetland, and was Connor's drawing tutor. He's played by Patrick Robinson, a familiar face on UK television with long-running roles as DC Jacob Banks on The Bill, and Ash in Casualty. Robinson played the lead in standalone BBC drama Sitting in Limbo and recently joined the cast of The Last Kingdom for its fifth and final season.
Ladi Emeruwa as Martin Otina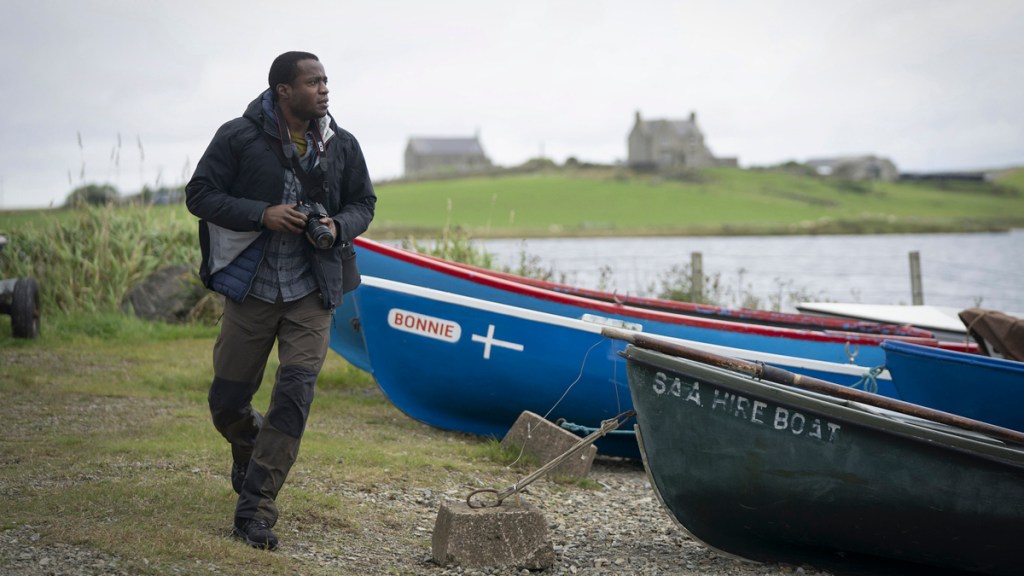 Photographer Martin is a guest at the Noss View B&B run by the Cairns family, and the only one who stays on after Connor's disappearance. He's played by Ladi Emeruwa, who's had previous roles in Berlin Station, Chimerica and Riviera.
Laurie Brett as Alison Woods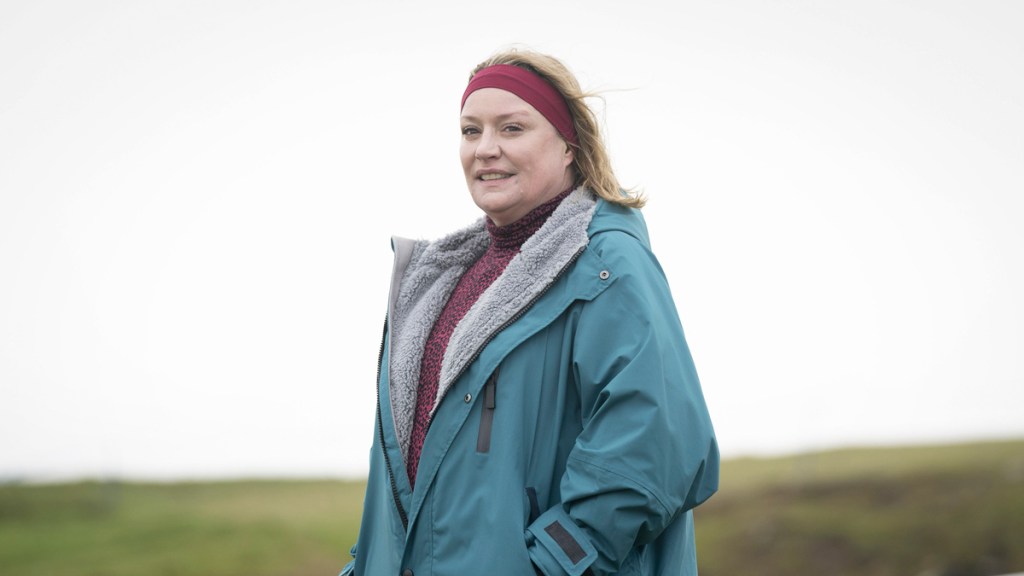 Alison Woods joins the missing persons search and takes up wild swimming in Shetland Series 7. She's played by Scottish actor Laurie Brett, who's best recognised for the long-running role of Jane Beale in BBC soap EastEnders, and of Christine in school drama Waterloo Road. Brett recently appeared in Scottish forensics drama Traces and starred opposite David Tennant in excellent domestic drama Deadwater Fell.
ALSO JOINING THE CAST
Lauren Conroy as Connor's younger sister Abbey Cairns, Alexandra Finnie as Abbey's schoolfriend Clana, Gregg Flett as fisherman and Bryd's father Keith Fleming, Anthony Strachan as fisherman Ally Flett, Grant O'Rourke as publisher Jamie Narey, Paula Turner as waste management company owner Sheena Davidson, Stuart McQuarrie as librarian Murray Rankin, Gordon Brown and Dawn Sievewright as Cameron and his daughter Nicole, a couple of holidaymakers touring Shetland in a motorhome.
RETURNING CAST MEMBERS
Obviously, for one last time there'll be Douglas Henshall as DI Jimmy Perez, plus Alison O'Donnell as his colleagues DS Alison 'Tosh' Mackintosh, Steven Robertson as DC Sandy Wilson, Lewis Howden as Sgt. Billy McCabe, Angus Miller as Donnie, and Connor McCarry as PC Alex Grant. Mark Bonnar returns as Duncan Hunter, Perez' friend and the biological father of his daughter Cassie Perez, played by Erin Armstrong. Anne Kidd returns as forensic specialist Cora McLean, Anneika Rose as procurator fiscal/public prosecutor Maggie Kean.
Shetland Series 7 airs weekly on BBC One and iPlayer starting Wednesday August 10th at 9pm.