Features
Sex Education Season 4 Cast: Schitt's Creek and Doctor Who Stars Join Otis, Eric & Maeve
Anthony Lexa as Abbi, Dan Levy, Thaddea Graham, Hannah Gadsby and more have joined the cast of Sex Education for its final season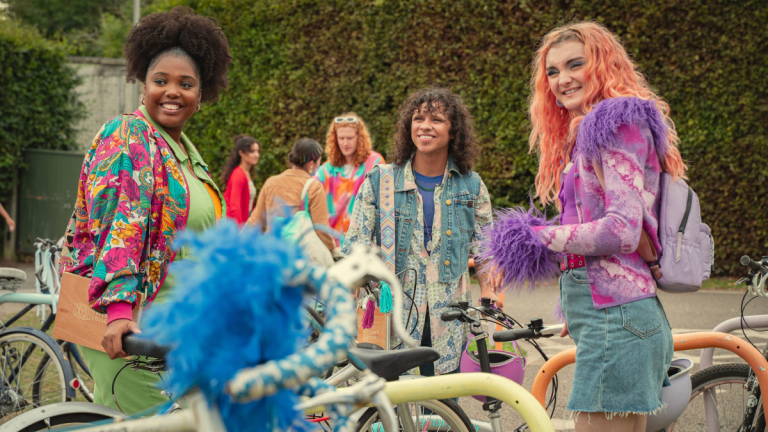 After four enlightening, entertaining and full-frontally filthy years of Sex Education, this Netflix teen drama is coming to an end with its fourth and final series, as the Moordale kids finish up their school years for good.
A lot has changed as we enter the new series. Moordale Secondary has closed down, scattering the student body we grew to love over the first three series far and wide, and Otis and Eric are starting at the unnervingly progressive wonderland that is Cavendish College, with a whole new set of classmates to get to know. Maeve is now studying in America, Otis' mum Jean has just had a surprise new baby, and a few other Sex Education favourites are missing entirely.
Let's take a look at the Sex Education series four cast, old and new:
NEW CAST
Dan Levy as Thomas Molloy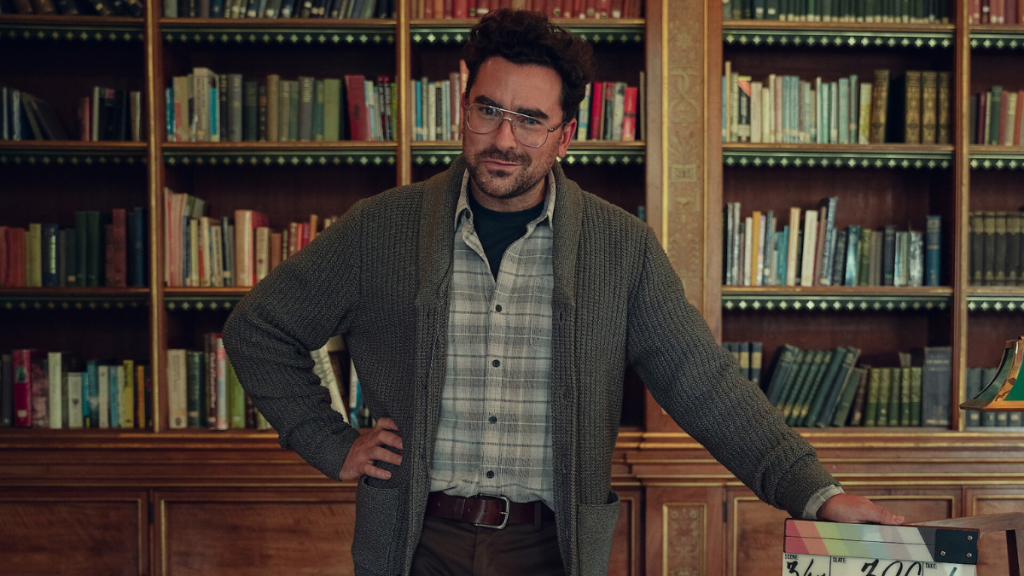 Schitts' Creek star and creator Dan Levy plays Thomas Molloy, Maeve's new creative writing tutor at Ivy League college Wallace in the US, who has a jaded and somewhat snobbish chip on his shoulder about what it takes to be a good writer. While his critiques can often be brutal, Maeve and his other students are still desperate to win his prestigious internship opportunity.
Before playing David Rose opposite his father Eugene Levy in beautiful Canadian comedy Schitt's Creek, Dan Levy was an MTV Canada host on various titles, and co-presenter of the Canadian version of The Great British Bake-Off. He'll soon be heard voicing an animated angel opposite David Tennant and Glenn Close in new comedy Standing By, and has another self-penned project Good Grief in the pipeline, but the details on that one are currently under wraps.
Thaddea Graham as "O"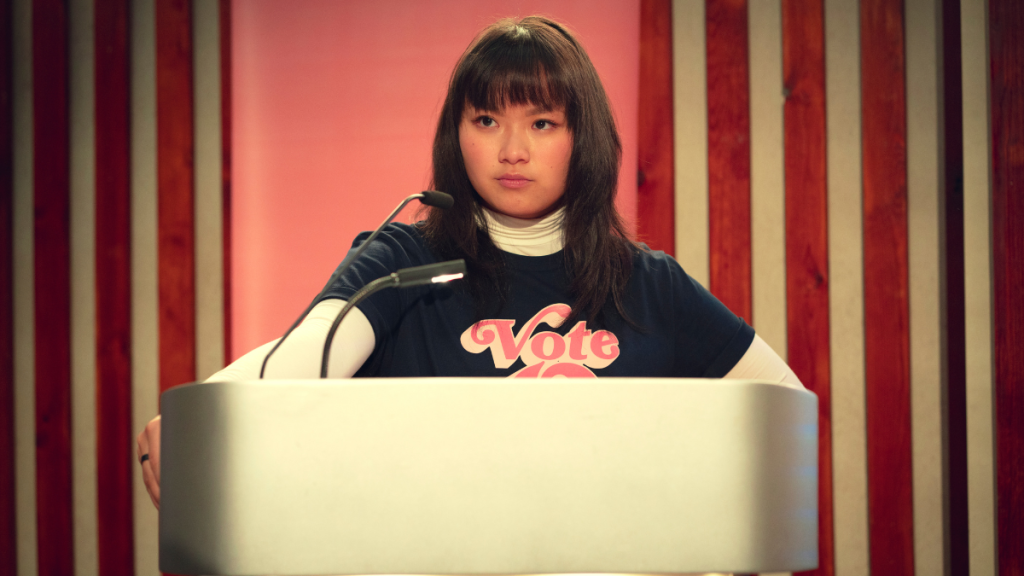 O puts a spanner in the works for Otis on his first day at Cavendish College, when he discovers she already runs a successful sex therapy clinic on campus, and the two have to battle it out to become the school's official sexpert. She's also an unwelcome blast from the past for Ruby, who was a victim of her bullying back in primary school.
You'll recognise Thaddea Graham as Bel in Doctor Who, whom we met searching for her partner Vinder during the Flux mini-series, as well as playing Viv in BBC Three comedy-horror series Wreck, and the lead in Netflix's short-lived Sherlock-adjacent fantasy series The Irregulars.
Anthony Lexa as Abbi
Anthony Lexa is a singer making her acting debut as Abbi, who might be the Queen Bee of Cavendish College, but is far from a typical "It girl", ruling the roost with kindness instead of cruelty and imposing a "no gossip" policy around the school. She bonds with Eric over their shared Christian faith, although she's been estranged from her Church since her transition.
Felix Mufti as Roman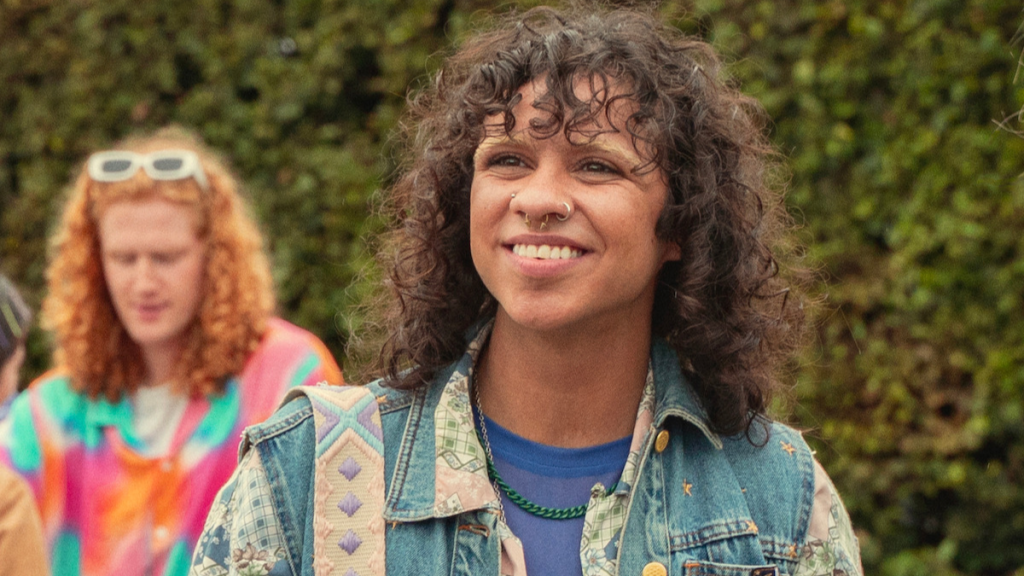 Newcomer Felix Mufti is Roman, Abbi's boyfriend, and together they're Cavendish College's power couple. Roman's supportive family helped pay for gender-affirming surgery, and we see the difference this makes for him as a comfortable, kind and assured transmasc youth compared to young people without the means to access this kind of healthcare.
Alexandra James as Aisha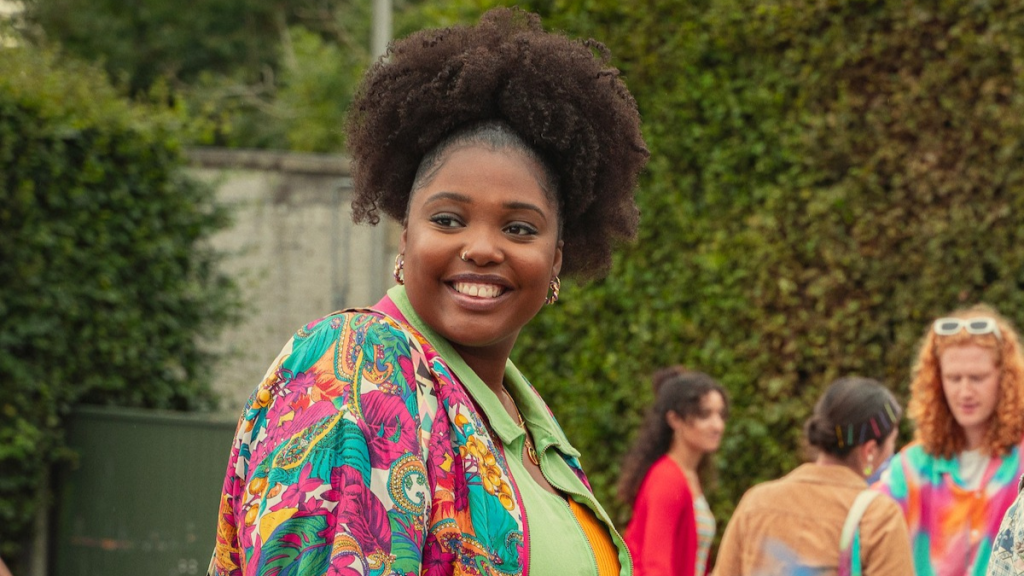 Along with Abbi and Roman, Aisha leads the popular friendship group The Coven at Cavendish College. She's effervescent, loves a sneaky gossip, and obsessed with astrology, but although she's deaf she struggles to ask for the assistance and resources she's entitled to.
Alexandra James is another of the Sex Education cast's impressive newcomers.
Lisa McGrillis as Joanna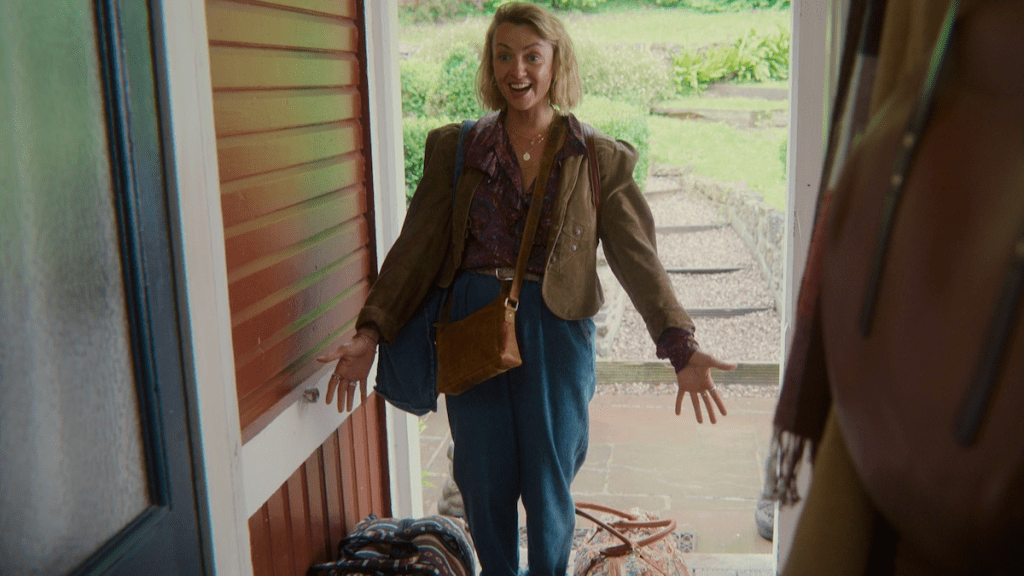 Joanna is Otis' mum Jean's flighty and immature younger sister, who arrives to help out when Jean finds herself struggling to cope with baby Joy. But she's not exactly a natural when it comes to responsibility, and her and Jean clash over their past trauma.
You'll probably recognise Lisa McGrillis from playing Sue in Somewhere Boy, as well as her lead roles in ITV drama Maternal and sitcoms King Gary and Mum.
Hannah Gadsby
Award-winning Australian stand-up and writer Hannah Gadsby joins the season four cast as Jean's new radio station boss. Gadsby's been acclaimed performing stand-up for years, and had a massive hit with her 2018 show Nanette, which was released as a Netflix special.
Jodie Turner-Smith as God
The Neon Demon and Queen & Slim actor Jodie Turner-Smith has a brief role but a big credit on this one – she's following in the footsteps of Morgan Freeman, Alanis Morrissette, Whoopi Goldberg and more by playing God – in the literal, non-figurative sense. You might recognise Turner-Smith as playing the title role in Channel 5 period drama Anne Boleyn, or from her husband Pacey from Dawson's Creek (aka Joshua Jackson's) social media. Anyway, she's God now.
ALSO JOINING THE CAST
Other new cast members include Eshaan Akbar (Spitting Image) as the Principle of Cavendish College, Marie Reuther (Kamikaze) and Imani Yahshua as Maeve's new classmates Ellen and Tyrone, Reda Elazouar (Baghdad Central) as Viv's love interest Beau, and Bella Maclean as Adam's new boss.
RETURNING CAST
Alongside the show's lead characters Otis (Asa Butterfield, Your Christmas Or Mine?), his best friend Eric (Ncuti Gatwa, Doctor Who) and on-off girlfriend Maeve (Emma Mackey, Barbie), there are plenty of familiar faces in series four of Sex Education.
Gillian Anderson (The Crown) returns as Otis' mother Jean, and several former Moordale Secondary students transfer to Cavendish College alongside Otis and Eric. They include Aimee Lou Wood as Aimee (Living), Kedar Williams-Stirling (Wolfblood) as Jackson and Mimi Keane as Ruby, plus Chinenye Ezeudu as Viv and Dua Saleh as Cal. They also gain a new classmate in Isaac (George Robinson), Maeve's neighbour and former love interest.
Connor Swindells (SAS: Rogue Heroes) returns as Adam Groff alongside his parents Michael and Maureen (Alastair Petrie and Samantha Spiro, respectively), and there's a brief return for Jim Howick and Rakhee Thakrar as ex-Moordale Secondary teachers Mr Hendricks and Miss Sands.
NOT BACK FOR SEASON 4: LILY, OLA, JAKOB & MORE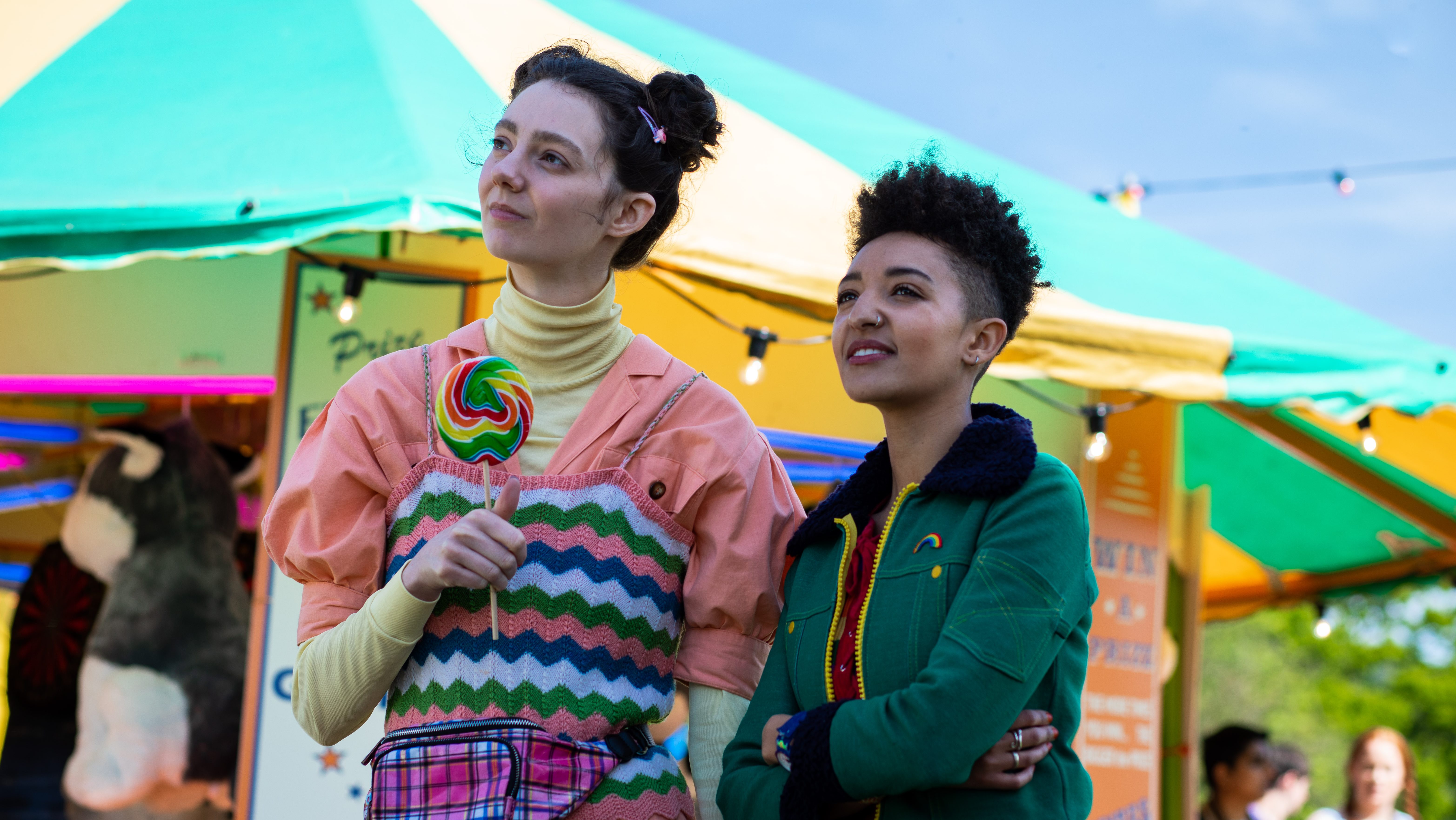 We sadly won't see the return of Tanya Lou-Reynolds as the kooky alien lover Lily, with Reynolds explaining her departure was part of "the natural progression of these shows", saying " I think you have to let a few older characters go to make way for newer ones, which is absolutely the right thing."
Her on-screen love interest Ola, played by Patricia Allison, also won't return for series four, after her father Jakob (Mikael Persbrandt) discovered that Jean's baby wasn't his. Allison explained that "some other opportunities came up", going on to roles in His Dark Materials and Disney's Extraordinary, while Persbrandt moved on to The Kingdom and Foundation.
We also won't see Ruby's fellow popular clique Anwar (Chaneil Kular) or Olivia (Simone Ashley, who has since starred as Kate Sharma in the second series of Bridgerton), and other Moordale Secondary pupils like Kyle (Jojo Macari) and Rahim (Sami Outalbali) also won't return for series four.
Sex Education Season 4 is streaming now on Netflix