Features
Save Me Too's Olive Gray: 'Nelly is Grace's Lifeline'
Star of Sky Atlantic hit thriller Save Me Too on trauma, abuse, privilege and why she'd be ecstatic to return for series 3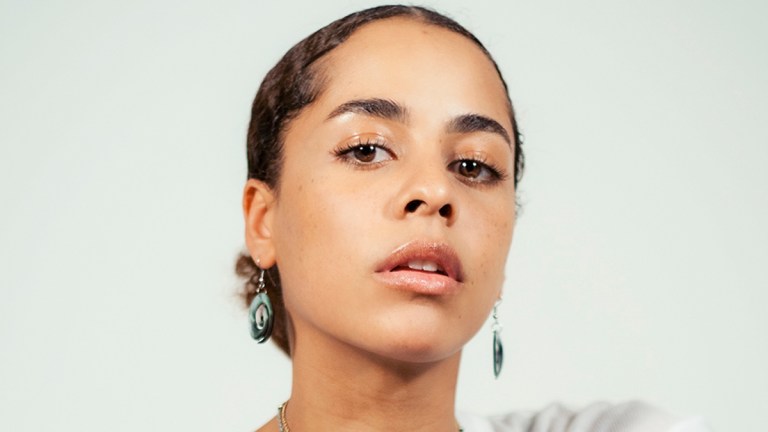 Contains spoilers for Save Me series one
After appearing in the final episode of Sky Atlantic's Save Me, Olive Gray faced a long, impatient wait for the thriller's return. She auditioned for the role of Grace in 2017, when she was invited to set for what she assumed was a screen test. Instead, creator Lennie James and director Nick Murphy surprised her by offering the part in person and explaining that Grace's character would be central in series two. 
"That was three years ago," Gray tells Den of Geek. "It's been a waiting game ever since then."
With Save Me Too airing and available to stream as a box-set, her wait is finally over. Promise fulfilled, Grace is now a pivotal role. A victim of child sexual abuse trafficking rescued by Nelly Rowe (Lennie James) on his search for his own trafficked daughter, Grace and Nelly become deeply entangled in series two. 
"They cling to one another," says Gray. "In a way, he's her lifeline. Her entire life is about survival, and he is a massive part of her survival. It might, to an audience's perspective, look like a father-daughter relationship but for them, I don't think they know what that means. Neither of them really know what a father figure looks like."
It's a wise observation. Until Jody was abducted, Nelly hadn't given his 13-year-old daughter a thought in years, he admits in Save Me, the title of which came to be as much about his redemption as her rescue. Before her disappearance, he was no father to Jody, and not much to anybody else, living a responsibility-free life floating between girlfriends on his South-East London estate. 
Grace didn't have a relationship with her biological father either, Gray explains. "She was raised by her mum and her mum's boyfriend from the age of seven. They had other kids so, because she was a bit the naughty kid, or the kid from the other man, she just fell by the wayside."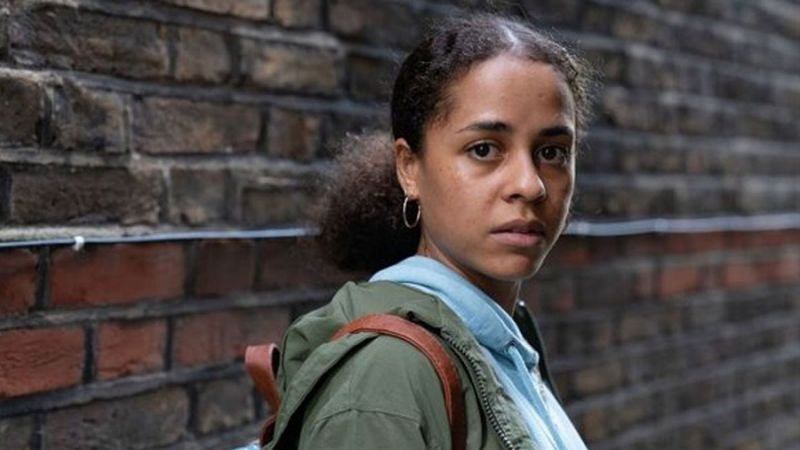 That slide out of family life was finalised at age 13 when Grace's step-father tries to sexually molest her, an event brought up by a defence lawyer at the trial of the man who later groomed and trafficked Grace in Save Me Too's second episode. The initial accusation against her stepfather was retracted, "as so many allegations of sexual assault and sexual abuse are retracted," says Gray, "but it doesn't mean it didn't happen."
Grace's scenes on the witness stand in series two make very uncomfortable viewing. The subject matter of child sexual exploitation is already difficult, but Save Me Too also shows Grace being attacked and undermined on the stand. The retracted allegation is used against her, which is "just the last thing she wants to be brought up in court, because for her, she was telling the truth," says Gray. "To make it seem like she wasn't telling the truth and then to make it seem that she wasn't telling the truth about anything, is just so heart-breaking."
It's heart-breaking in part because Gray is so convincing as Grace. Her anger and the vulnerability it disguises is powerfully felt and utterly compelling.
Portraying the way Grace's class and background are used to undermine her testimony at the trial was a key part of the role for Gray. "Privilege is 100% a thing and that is so starkly shown in this, how privilege can really greatly affect everything, including the law. It can affect the way people are treated and whether you're believed or not."
Grace's behaviour on the witness stand, while convincingly real, does her no favours. She's angry, hostile, aggressive… everything a 'good' victim is not supposed to be. Telling a story about abuse of this kind, it was important for Gray to never lose sight of the fact that Grace, who is 17 years old in series two (Gray is in her mid-twenties), is still essentially a child.
"Her behaviour is 100% informed by her trauma. She's a child who has experienced things most adults won't experience but there's still a part of her that is so young. Her inner child is stuck at the point before she experienced her most horrific trauma, so that comes out in her rage, which is volatile and it's messy and it's pushing every single thing away from her in order to protect herself. As much as that can seem very adult, it comes from the child-like part of her that comes from her needing to protect herself.
"It's really important to continually remind the audience, and for the show to know that Grace is still a child who never really got to be a child from the age of 13."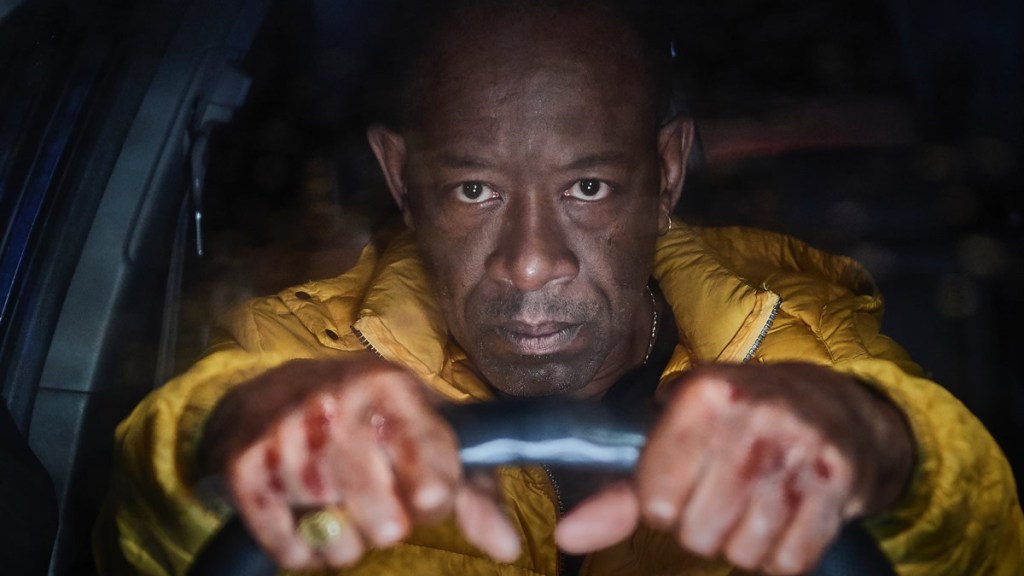 The trial scenes were especially challenging to film, Gray remembers. In a break from filming, co-star Lennie James, who is also Save Me Too's writer and producer, reassured her that she was doing a great job. Earlier at the series read-through, she remembers shaking with nerves and James sitting down next to her and saying 'I think the only other person who's more scared than me at this moment is you.' 
Despite an already healthy acting career with roles from an early age (Half-Moon Investigations, Dark Money, EastEnders, Sex Education, Uncle, Fleabag), when she started series two, Gray was terrified.
"I learned that lots of actors feel this, but when you're in it, you feel like you're the only one. I felt that [James] had written this character and what if he got it wrong about me?" she remembers. "Maybe he doesn't realise that I can't do what he's written and maybe I'm not capable of playing Grace with the size and complexity that he's written."
James' response was to share his own nerves, joking with Gray, "He'd tell me 'I think the same. I think they wanted to cast someone else for Nelly and they got stuck with me because I wrote it!'", she laughs. "It was so silly and so funny and suddenly I saw that even Lennie James on a show that he's producing and writing isn't out of touch with those feelings and doesn't feel like he's making a colossal mistake having trusted me."
James is a generous co-star, and trusted the directors Jim Loach and Coky Giedroyc and the rest of the cast to bring his scripts to life without micromanaging. Given that he wrote the show and is the lead, says Gray, him never giving directions to co-stars shows remarkable restraint.
There was "immense sensitivity" on set all-round, says Gray. Many of Grace's scenes, including flashbacks to her sexual abuse, were emotionally draining to film. There were times between takes when she needed to not break character, so she put on her headphones to "stay in that zone."
Music was one of the biggest gateways to character for Gray. She made a playlist of 'Grace' music – including the Little Simz song 'Venom' she chose for a scene of Grace letting out tension by drinking and dancing in an empty flat. The song transports her to that place with Grace now, Gray laughs. "It's frustrating, because all of the songs I picked are songs I love and now any time I listen to them I'm like slipping back into Grace."
"Grace really did get very much woven into me and so I always knew it was going to be somewhat difficult to watch certain scenes." When we speak, she still hasn't watched all six completed episodes, just two with her family and two with her boyfriend. Both her parents, vocal coaches and television presenters Carrie and David Grant, are used to performing, but a role as exposing and intense as this was new to them all.
It's been an overwhelming week, laughs Gray, who is currently stuck at home during UK lockdown. She sounds giddy about the response to the series, which she says has been "super-positive" and made her feel very proud of the show. 
She would be "absolutely ecstatic" about returning for series three, were one to be commissioned, and very much hopes it goes ahead.
Any return to the world of Save Me would also have to fit in around her new role on Showtime's Halo TV series, based on the hit Xbox franchise, in which she plays scientist Dr Miranda Keyes alongside Danny Sapani and Natascha McElhone, as well as the album Gray is currently writing. With production on Halo currently shut down due to COVID-19, there's another wait in store for Gray. However long it goes on, a talent like hers certainly won't be off-screen for long.
Save Me Too is airing weekly on Wednesdays at 9pm on Sky Atlantic and is available to stream on NOW TV.