News
Rick and Morty Virtual Backgrounds Arrive for Zoom Video Conferencing
Get ready to enter the multi-verse! Adult Swim has released three Zoom backgrounds featuring the Smith household from Rick and Morty.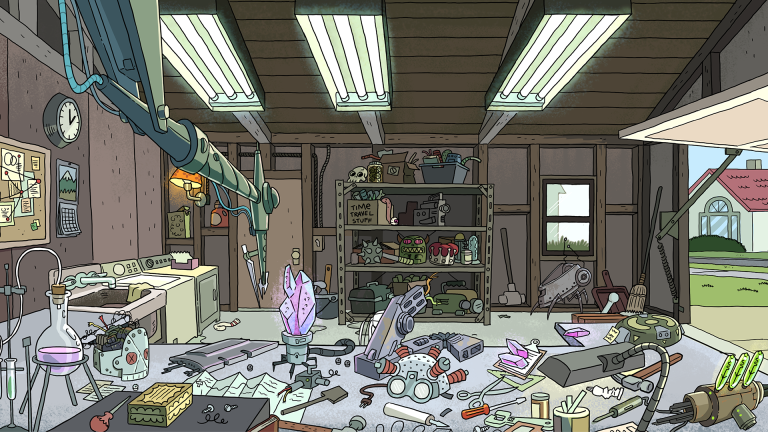 Not to sound like every mediocre car commercial on television right now but…these are trying times. Yes, the coronavirus outbreak has us all spending the vast majority of our time inside, trying our best not to get cabin fever.
Of course, one of the best tools to stay connected under COVID quarantine has been the vast array of video conferencing software available to chat with family, friends, and co-workers. Among those many options, Zoom Video Conferencing has become prominent due to its ease of use and its ability for users to install hilarious and distracting backgrounds behind themselves. Now Adult Swim has stepped forward and offered up some Rick and Morty backgrounds to help conferencers feel a little more at home in the animated world of the Smith/Sanchez household. 
All of the Rick and Morty Zoom backgrounds are available at this link, along with backgrounds of some other Adult Swim favorites like The Eric Andre Show and Your Pretty Face is Going to Hell. Gathered below, however, are all the Rick and Morty options.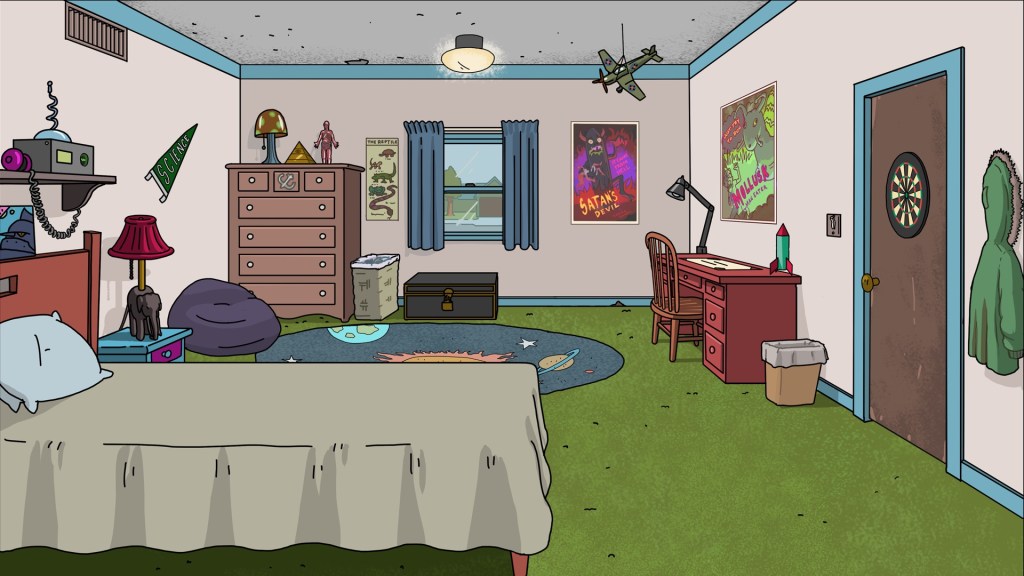 First up is arguably the most dangerous room in the Smith household. No, it's not Rick's lab but rather Morty Smith's bedroom. As Morty once eloquently put to his father, "Knock next time, you know. I mean, I'm sitting in here – I'm 14. I've got a computer in here, you know? You're really playing with fire when you burst in here like that, man. One of these days, you know, you're gonna…you're gonna end up seeing something." Hopefully you won't have to deliver any similar warnings to your chat guests.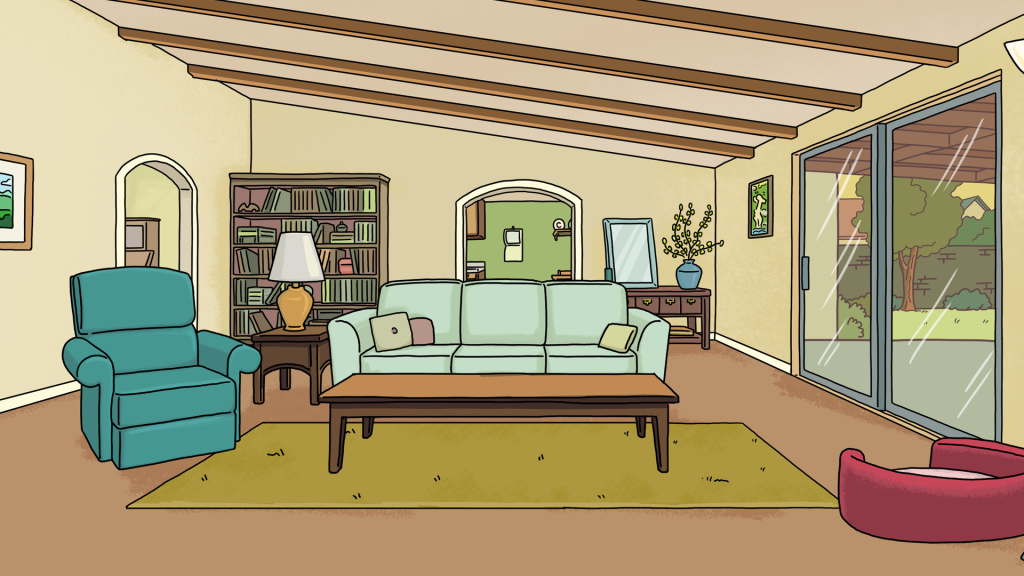 Then there's the Smith family room couch. Think of all the good memories the Smith family has shared on this bad boy. Not only was this the setting for Rick and Morty's Super Bowl Pringles commercial, but this is also where Rick and Morty like to watch Interdimensional Cable. What better background for when you want to watch some TV with friends?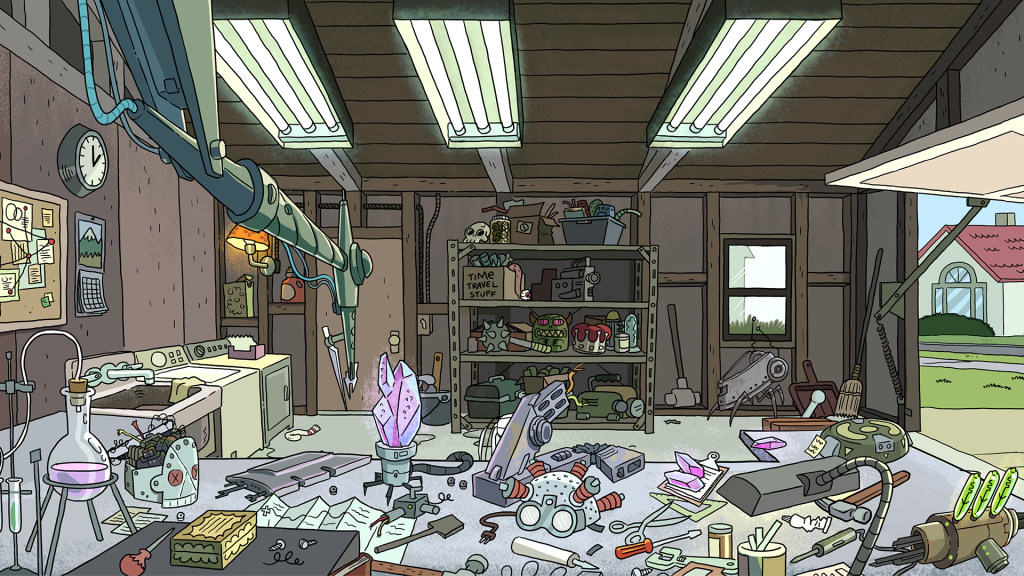 Finally we have Rick's garage. Luckily it's just as chaotic as we all remember. If you want to give your Zoom partners something with plenty of Easter eggs to sort through, then this is the obvious choice. Rick's box of ill-used "Time Travel Stuff" remains on the shelf in the back along with a crown (did that belong to King Jellybean?). It also seems as though Rick abandoned some important crystal work before heading outside…which now seems like the most overtly science fiction aspect of the photo.
If nothing else, this global pandemic has at least led to a renaissance in creative video chat backgrounds. We gathered the best geeky Zoom backgrounds here and catalogued some of Disney's options here. For those who need a refresher on how to install said backgrounds, follow these steps: 
Go to the Zoom app's settings menu.
Choose the Virtual Background option on the left.
Click on the Plus icon on the right side of "Choose Virtual Background"
Upload your desired background image file from your device.
There you go! You're now ready to enter into the world of Rick and Morty. Which universe within Rick and Morty your Zoom background resides in is up to you!
Rick and Morty season 4B premieres on May 3 at 11:30 p.m. ET on Adult Swim.