Features
Best Geeky Zoom Backgrounds for Virtual Meetings
Using Zoom can be much more fun than your average conference call. Here are some great geeky backgrounds for your next virtual meeting.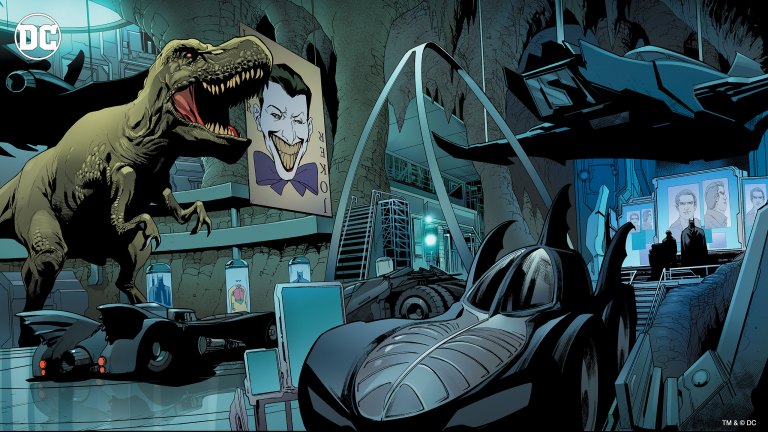 The spread of the coronavirus has forced many people to work from home and communicate via virtual meetings on Zoom and other free video conferencing services. While it turns out that virtual meetings are about as exciting as real-life meetings (unless you're planning to play games with your friends), Zoom does offer one amusing advantage that makes them more exciting: customizable virtual backgrounds.
As far as the Zoom backgrounds available, there are tons of great ones to choose from, including more than a few backgrounds based on your favorite shows and movies. It's actually possible to upload just about any background you want, but to get you started, we've highlighted some of the best geeky backgrounds that we've found around the internet.
Before we dive into the background, here's a quick breakdown on how to upload a custom background image to Zoom:
Go to the Zoom app's settings menu.
Choose the Virtual Background option on the left.
Click on the Plus icon on the right side of "Choose Virtual Background"
Upload your desired background image file from your device.
You can also swap between background images by clicking that Plus symbol again and choosing another background image file. Now, here are the best nerdy backgrounds we've found so far: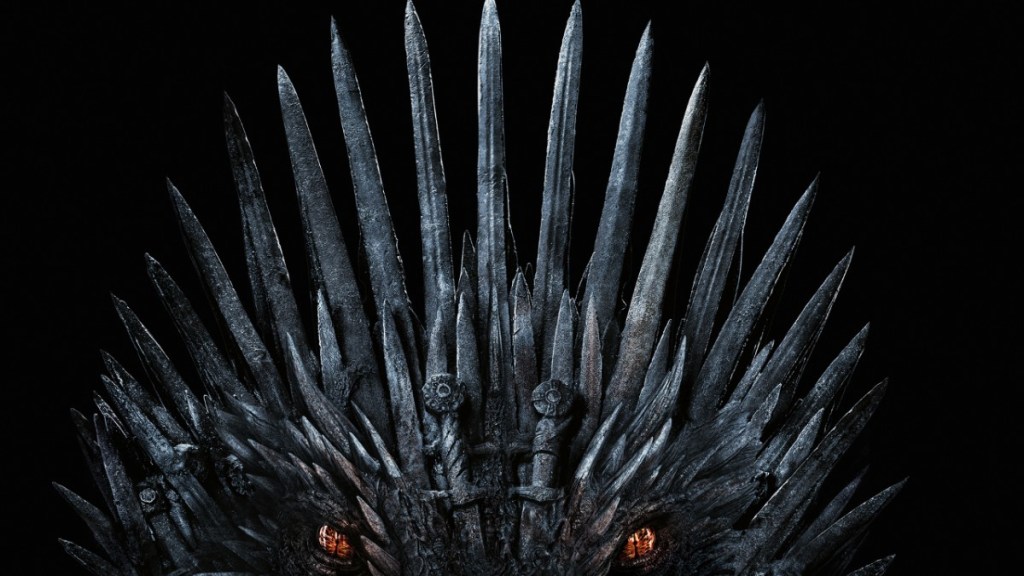 Game of Thrones, Westworld, and More From HBO
HBO got in on the Zoom background game fairly early on with this collection of favorites from the premium network. The Silicon Valley and Sharp Objects backgrounds are surprisingly subtle and all-around awesome, but nobody is going to blame you if you choose to sit on the Iron Throne from Game of Thrones.
It's slightly disappointing that HBO didn't dive deeper into its catalog for these official backgrounds, but you can always make a custom image that lets you address your co-workers from the front of a New Jersey pork store or the Gem saloon.
Download HBO Zoom Backgrounds Here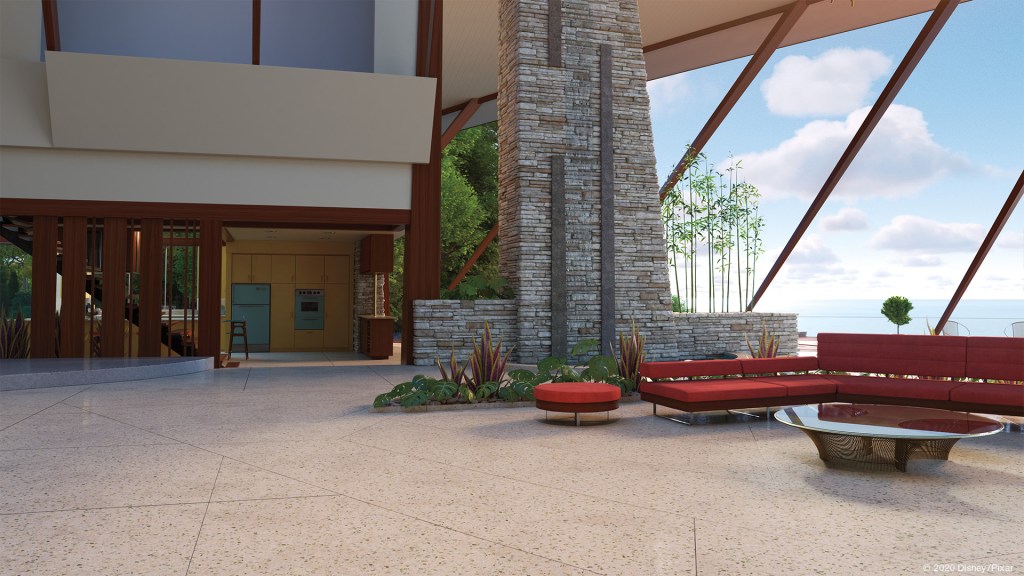 The Incredibles, Finding Nemo, and the Pixar Collection
The Pixar collection is not only instantly recognizable, but the crystal clear visuals of the best Pixar movies happen to make them the perfect candidates for Zoom backgrounds.
Thankfully, Pixar has already posted an official collection of backgrounds for your amusement. You can't go wrong with The Incredibles background, and the Toy Story cloud wall background also works shockingly well for just about any situation.
Just be careful using that Up background. Times are tough enough without having to remind people of that movie's opening minutes.
Download Pixar Zoom Backgrounds Here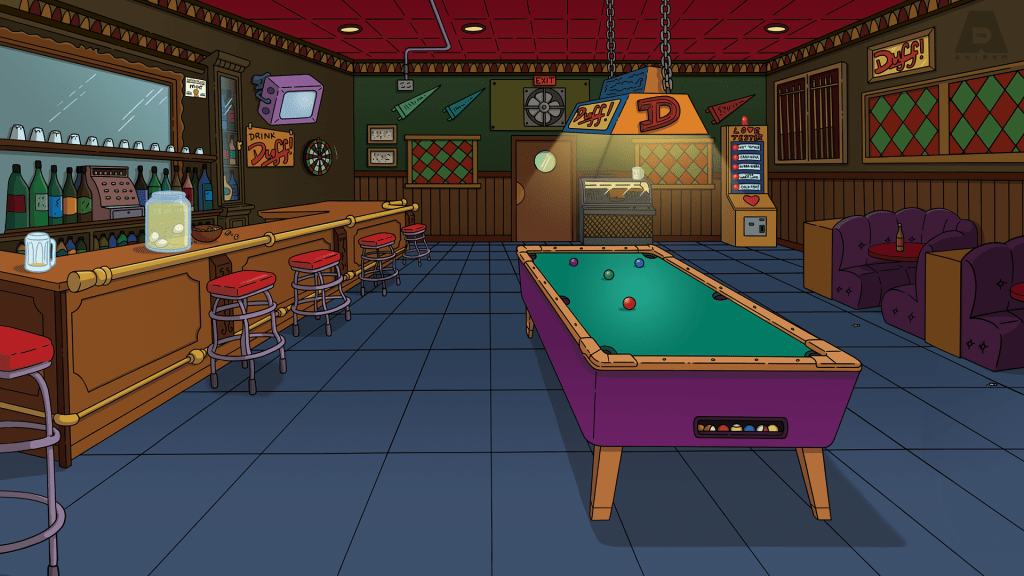 The Simpsons, Family Guy, and the Rest of the Fox Animated Lineup
Few networks have access to as many iconic animated series as Fox does, so we were thrilled to find that the Fox team has sent out some quality official images for your custom background.
The Simpsons couch is an obvious winner here that just about everyone will be able to appreciate, but we've got to send some love to those Bob's Burger backgrounds. It's just a shame you can't change the name of the daily special on the chalkboard.
If only there were background images devoted to the many cancelled Fox series over the years. We need some Fastlane back in our lives.
Download Fox Zoom Backgrounds Here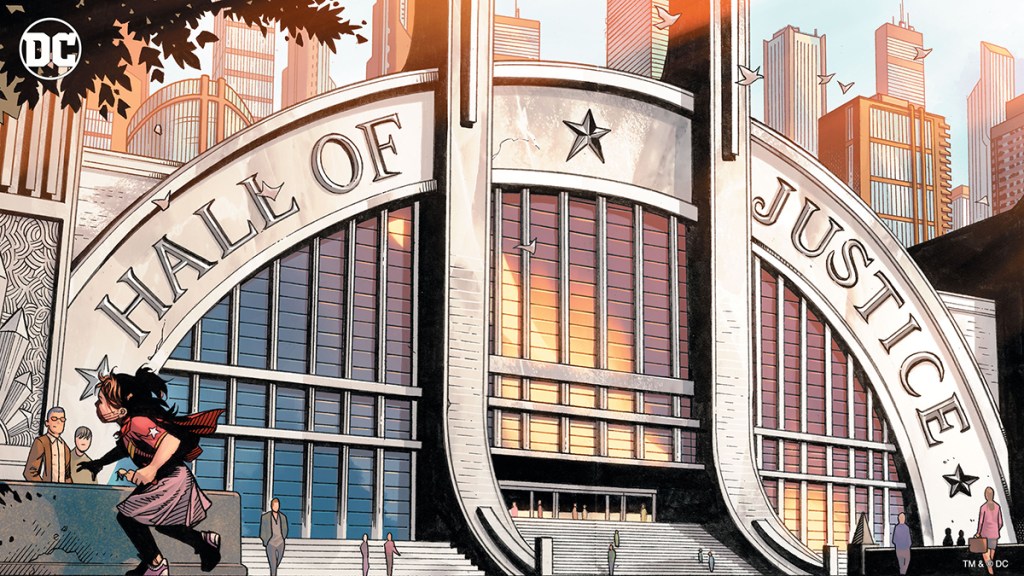 DC Comics Is Offering Everything Awesome
We're not going to get into a whole DC/Marvel thing right now, but we've got to give a special shout out to DC for offering some of the best looking official Zoom background images of any major company.
These animated stills are not only stunningly well-drawn, but they offer a variety of creative background scenarios that will instantly set you apart from your Zoom friends. I mean, just take a look at that awesome Gotham by Gaslight-style background. You also have to love the Fortress of Solitude options, which not only look great but are oddly appropriate right now.
Download DC Comics Zoom Backgrounds Here
Marvel Lets You Zoom into the MCU
Not to be outdone by the competition, Marvel posted a few official Zoom backgrounds on its website that offer you the chance to sit in front of a few different corners of the Marvel universe.
The bulk of these selections feature the MCU films, which is honestly pretty hard to complain about. Granted, it's a limited selection of options, but the fact you get a few options from the colorful Thor: Ragnarok is good enough for now.
The two comic-style options are also pretty great, but we need some quality X-Men backgrounds ASAP.
Star Wars Millenium Falcon (and Pretty Much Everything Else)
Since it doesn't seem like the Star Wars team has entered the Zoom backgrounds arena yet, you're left relying on the many fan-made backgrounds that have already been created.
We're particularly fond of the Millenium Falcon image you see above, which is not only clean and recognizable but also feels natural for conferencing purposes. We also highly recommend finding a way to put yourself in the Jedi High Council room or Emperor's throne room. The cockpit of the Millennium Falcon is another good one.
Download Star Wars Millennium Falcon Zoom Background Here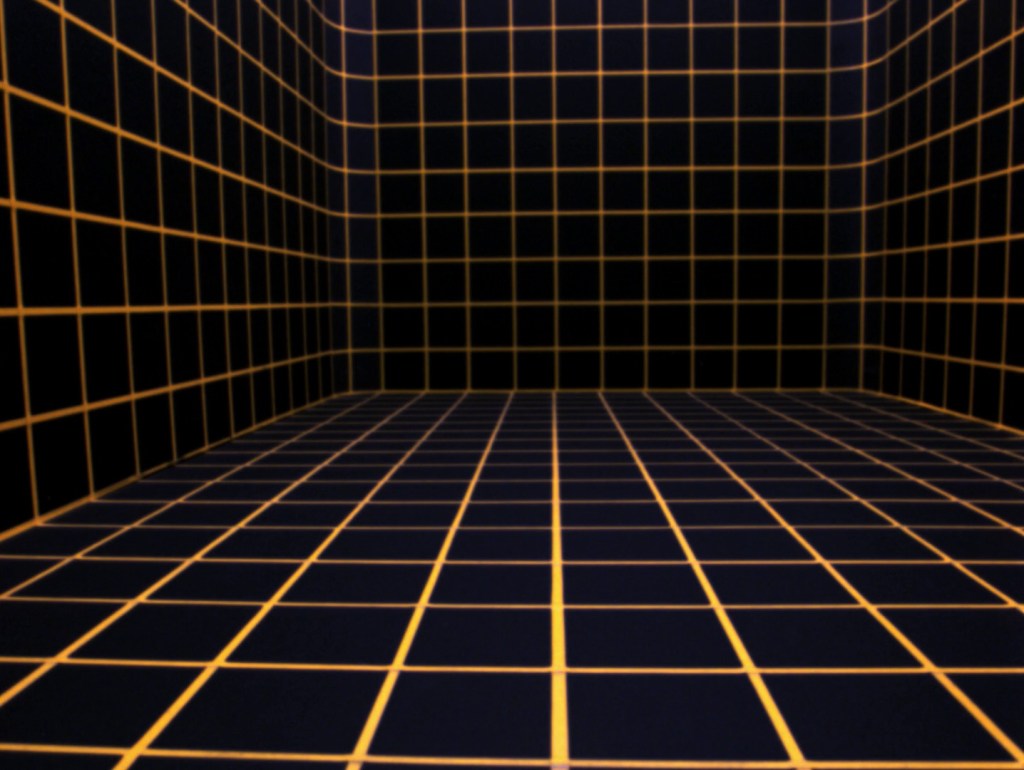 Star Trek Options for Every Generation
At the risk of playing favorites, few series lend themselves quite as well to awesome Zoom backgrounds as Star Trek does.
From official collections that transport you o the world of Picard to unofficial options that take you to the original Enterprise bridge and Next Generation holodeck, the wealth of Star Trek backgrounds out there highlights the franchise's incredible futuristic visuals and creativity.
Now, if someone could find a way to put us on the Enterprise video screen with the captain looking at us from the foreground, we'd be eternally grateful.
Download Star Trek Zoom Backgrounds Here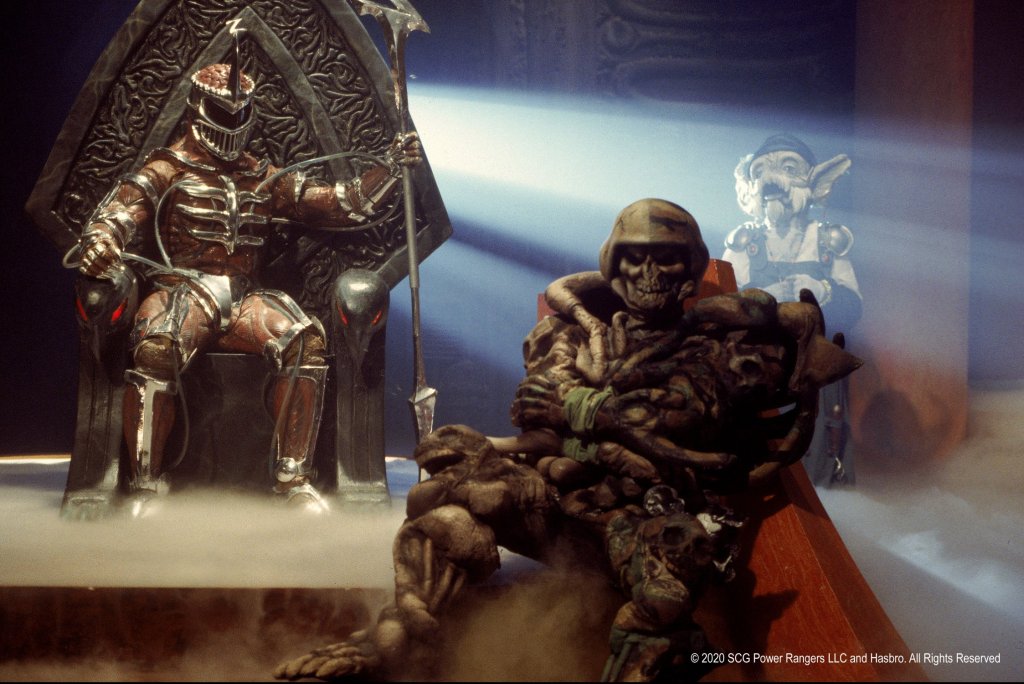 The Power Rangers Are Here to Mightily Morph Your Zoom Background
We shouldn't be surprised that the Power Rangers have our back during these difficult times, but this official selection of themed Zoom backgrounds is still very much welcome.
This wave of official options mostly focuses on the old-school Power Rangers series, but since we all know that original Power Rangers are the best Power Rangers, you should be able to find something that you love.
We kid, folks. We kid because we love.
Download Power Rangers Zoom Backgrounds Here
The Office Offers a Pretty Much Perfect Background
There's actually quite a few Office-related Zoom backgrounds out there, but it's hard to do better than this one.
The iconic interview background from The Office is not only an incredibly clever background for Zoom meetings, but it's honestly one of the few that you could probably get away with using in an official capacity.
It's that blend of nerdy and professional that you just have to love.
Download The Office Zoom Background Here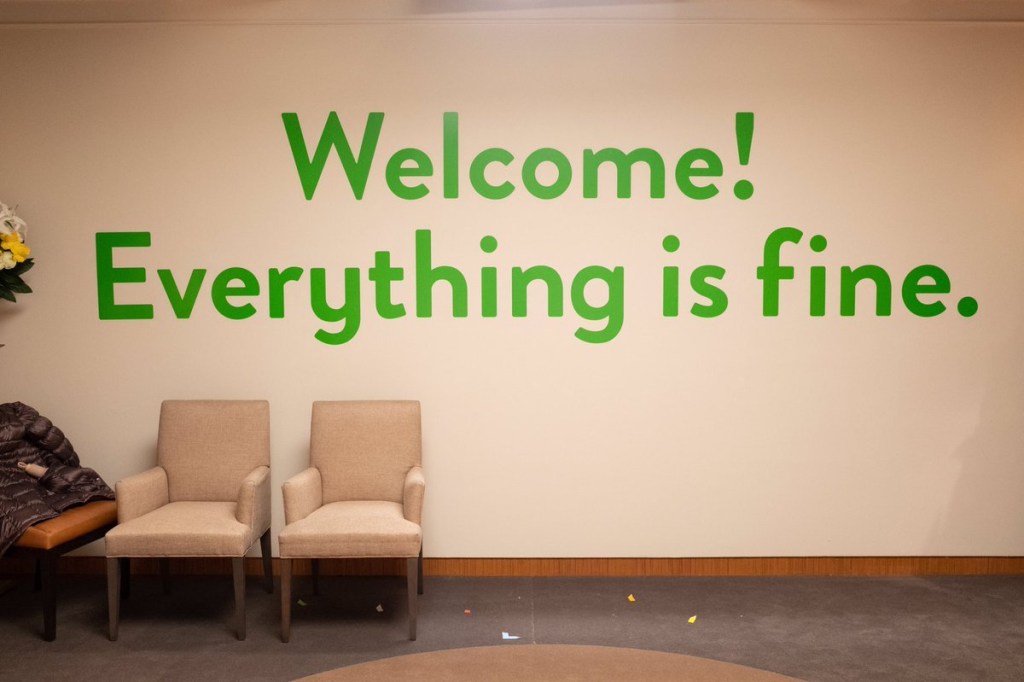 The Good Place Is Here with a Slightly Too Accurate Background
Much like The Office, there's no shortage of Zoom backgrounds from The Good Place. However, in our hearts and minds, there's really one option that stands apart from the rest.
That "Welcome! Everything is fine" background is one of the best we've seen for the current moment in our history. This one is so accurate and perfect that you might actually want to be careful with how you use it.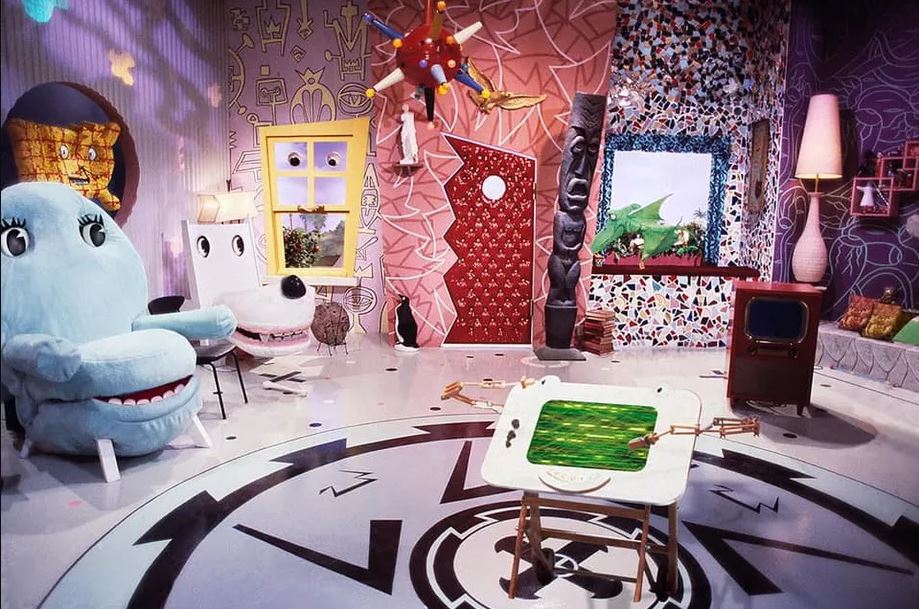 A Pee Wee's Playhouse Background for These Tough Times
There are a few things we really love about this Pee Wee's Playhouse theme. First off, it's actually pretty well-framed for this format, which is always a subtle plus. It also features quite a few callbacks in a relatively small amount of space which, again, is a bonus for easter egg lovers. It's also a wholesome and colorful reminder of childhood that will surely put a smile on anyone's face.
Download Pee Wee's Playhouse Zoom Background Here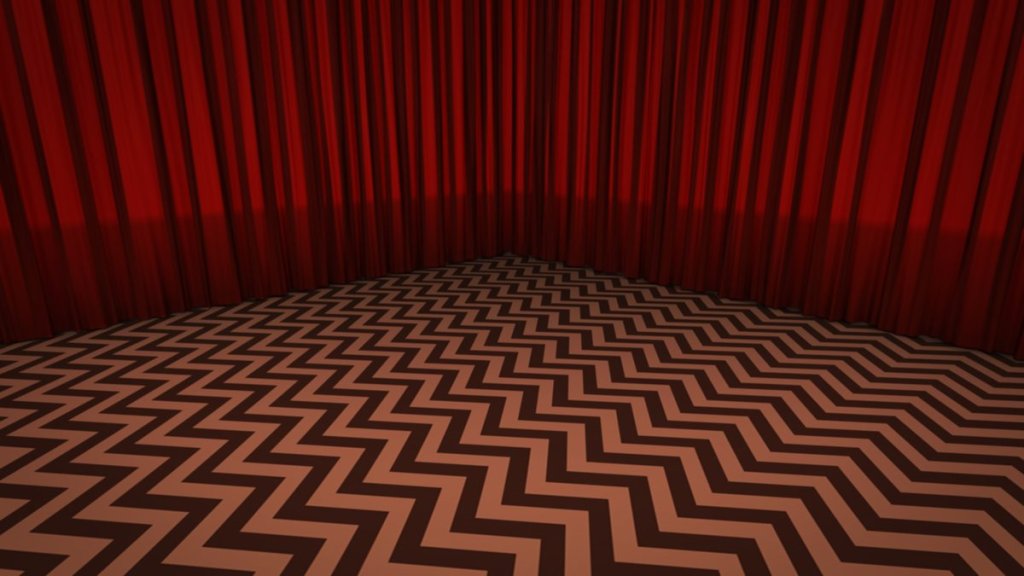 Twin Peaks Offers a Background Strange Enough for Reality
We live in some pretty strange times, so it only makes sense that you might turn to a background that's just as strange.
While we fully support any references to Twin Peaks, there's something to be said for the strange serenity of these red room backgrounds. They're subtle enough to fool anyone not in the know but recognizable enough to be easily spotted by the Twin Peaks crowd out there.
The only thing better would be you sitting on a couch that Bob is menacingly crawling over. Actually…could someone get on that?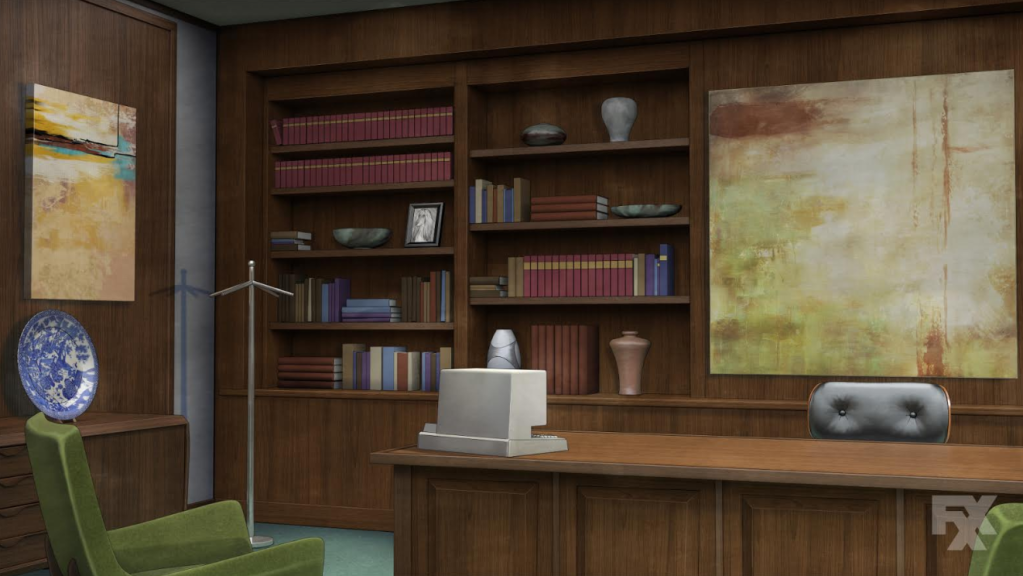 Archer Backgrounds for When You Want to Be a Spy
For all of your espionage needs, why not download FX's new Archer Zoom backgrounds that transport you straight into the office of the International Secret Intelligence Service? It's perfect for strategy meetings or simply for some high-level office gossip. Just remember to clean up your desk at the end of the day. Leaving a mess is how you get ants.