News
Rick and Morty Season 4 Trailer Reveals Release Date for Remaining Episodes
The boys are back in town in this revealing new trailer for the back half of Rick and Morty season 4.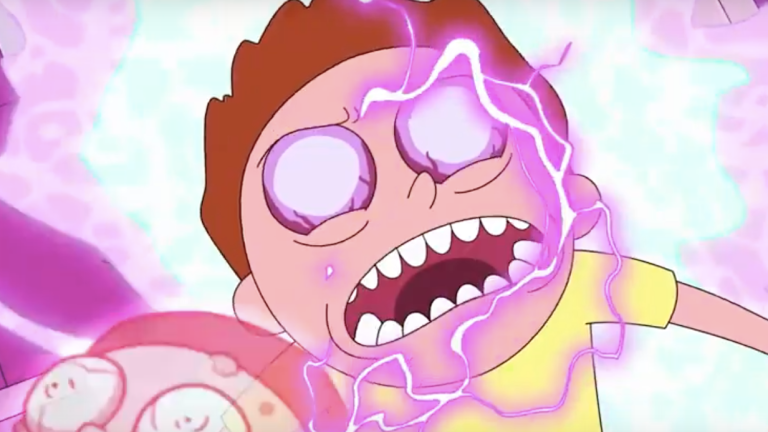 The wait for Rick and Morty season 4 was a long one with more than two years passing between season 3's finale and the season 4 premiere on December 15, 2019. Then to complicate matters, Rick and Morty season 4 only aired five of its 10 episodes before embarking on a midseason hiatus.
But perhaps Rick Sanchez, omniscient multiverse skipper that he is, knew something that we didn't. Given the state of the world we could all use some fresh Rick and Morty episodes in the coming months. And it looks like that's exactly what we're going to get! Adult Swim has released a new trailer for "The Other Five" episodes of Rick and Morty season 4. With the action-packed trailer comes a release date as well. The back half of Rick and Morty's fourth season will premiere on May 3 in the US, and four days later on May 7th at 10pm on E4 in the UK.
As if a release date alone weren't enough to tide us over, that trailer is positively full of intriguing Rick and Morty callbacks, suggesting that season 4B could be the continuity-expanding reference bonanza that some fans have been lobbying for. The whole thing is scored to Thin Lizzy's "The Boys Are Back in Town," of course, because the boys are very much back in town. Some old friends they've brought include Smith family dog Snuffles (or Snowball as he once prefered to be called since his fur is soft and white like snow) and Tammy Guetermann, the deep cover agent for the Galactic Federation who took down our beloved Birdperson.
Tammy's inclusion is particularly thrilling as she appears to be engaged in some sort of lightsaber combat with Summer Smith. In an interview with Den of Geek last year, Summer voice actress Spencer Grammer said "There is a good (episode) coming up that involves Rick and Morty and Summer together. You can look forward to that one." Perhaps that includes Summer's vengeance against her old fake friend Tammy…or at the very least includes the moment in which she orders alien guards to seize her younger brother and grandpa.
A May 3 release date for Rick and Morty season 4B should come along at a time when comedy fans most need it, after what it is sure to be a trying April due to the coronavirus outbreak. That May 3 release date will also be the beginning of a big time for Rick and Morty co-creator Justin Roiland as May 8 sees the debut of his new animated sci-fi comedy Solar Opposites on Hulu. All in all, May should be a much-needed diversion into the multiverse.