Features
15 Reasons We'll Miss CITV
After 40 years, CITV is coming to an end. As the ITV kids' channel closes down, here's our favourite CITV originals, from Art Attack to Zzzap!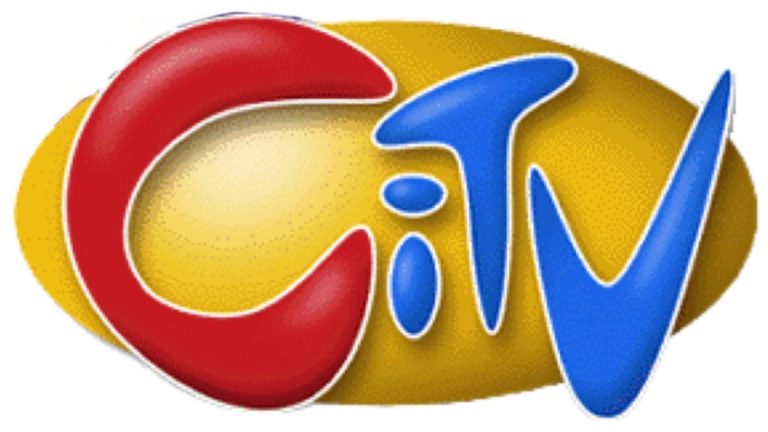 It was oddly devastating to learn that ITV's kid's channel CITV is to close on 1st September 2023. Many millennials and Gen Xers probably haven't even seen a CITV show for two decades or more – besides, back in the day it wasn't even a channel, but just a few after-school hours of programming on the regular ITV channel. So why does its closure leave us feeling like it's the end of an era?
Because the memories of that era were so, so good, that's why. We all remember getting home from school, grabbing a glass of squash and a Wagon Wheel and immediately flicking the TV on, and CITV (along with CBBC – and Nickelodeon and the Disney Channel if you were well posh) kept us company until it was time to eat our spaghetti hoops and turkey twizzlers.
There were zany dramas, comforting puppet characters, crazy game shows you'd dream of being a contestant on, and cartoons that made you laugh out loud long before "LOL" was even a thing. And yes, for us geeks, there were also educational shows we never admitted to watching, but secretly loved (and still do).
So one last time, let's take a look back at some of CITV's best original shows:
Art Attack
There was frankly nothing Neil Buchanan couldn't throw together with some old Smarties tubes, sticky-back plastic and a job lot of poster paint. Buchanan presented this legendary arts-and-crafts show for a whopping 17 years from 1990, talking us through his demonstrations of nifty art projects with an understated enthusiasm that made him both fun and strangely calming. While papier-mâché hasn't featured in our lives quite as often as Art Attack led us to believe it might, a crucial aspect to the show's success was the way it used everyday objects like lolly sticks, loo-roll holders and old newspapers instead of fancy art supplies, so we could all have a go at recreating his masterpieces at home. And of course, a highlight of the show was the Big Art Attack, where Neil Buchanan used everyday objects like salt or piles of washing to create giant artworks you could only see from above, like a surfer made from washing powder, or a portrait of The Queen using £250,000 in cash. As if we needed any more reasons for Neil Buchanan to receive a knighthood.
Bernard's Watch
Long before the Doctor Who revival, we were getting our timey-wimey fix with Bernard's Watch, the children's drama about a boy who gets given a magical watch that can stop time. While Bernard tended to use it for rather naff things like doing his parents' chores so they'd have time to take him to the zoo and helping a milkman get his rounds done, it was still fun to live vicariously through his adventures while imagining the much cooler things we'd do with the watch – mostly playing hooky and shoplifting, to be honest. The show ran for four years originally from 1997, with a brief revival in 2004, and still has a fond place in our hearts.
Danger Mouse
Danger Mouse actually predates CITV officially, beginning in 1981, but when CITV launched two years later this lively cartoon about a secret agent mouse began a nine-year run as one of its best-loved shows. It helped that Danger Mouse was voiced by David Jason – who at the time was rapidly earning "national treasure" status playing the iconic Delboy in sitcom Only Fools and Horses – but it was also just gloriously, hilariously silly, parodying spy films with a wit and comic timing that makes it just as much fun for adults as children. Danger Mouse goes everywhere with his hapless sidekick Penfold the hamster, and together they fight the dastardly Baron Greenback, a permanently hoarse toad with a bad habit of trying to take over the world. Although the show was revived in 2015 on Netflix with a super cast including Stephen Fry and Hey Duggee's Alexander Armstrong, it sadly doesn't quite live up to the eighties original.
Finders Keepers
Frankly, we'd have sold our grandma to get a place on kids' game show Finders Keepers. Not just because of the oh-so nineties cool prizes (Walkie-talkies! Yo-yos! A walkman!). Not just because it was presented by Art Attack presenter (and soon-to-be knight of the realm if there's any justice) Neil Buchanan. But because the entire premise was you got to make a sodding great mess all over the place, gallivanting through a giant fake house in search of various items that you could only find by emptying all the draws and chucking all the food around the kitchen. It was every mum's worst nightmare and every child's dream: UTTER CHAOS.
Fun House
Fun House is the best children's game show ever to exist in the history of children's game shows. There, we said it. It makes Finders Keepers look positively tame. A mullet-wielding Pat Sharp was the wacky, lovable, dad-joke-cracking presenter, assisted by twin cheerleaders Melanie and Martina who basically just jumped up and down shrieking things like "THE YELLOW TEAM ARE FROM STOCKON-ON-TEEEEEES YAAAAAAY!" all over the shop. The contestants took on three rounds, each more dizzyingly fun than the next: messy games (everything was either custard pies or gunge), then onto indoor go karting, and then the eponymous fun house finale. This behemoth creation was basically soft play on steroids: there's big tunnels full of balloons, giant slides, climbing nets, a zipwire, ball pools, a monster maze, each hiding a giant prize token the contestants had to collect and then awkwardly carry around the rest of the course. It's a good job the experience was so fun because the prizes were often hilariously naff, including an atlas, a snooker cue and – we kid you not – a bank account. The real prize was getting to say "I've been on Fun House".
How 2
If us kids wanted life's big questions answering, we'd simply tune into How 2, the brilliantly nerdy educational programme fronted by Carol Vorderman (Countdown), Gareth Jones and the inimitable Fred Dinenage, who presented How 2 and its predecessor How for over 31 years. The presenters took it in turns to posit a question – like "How do you get the lead in pencils?" "How can you shock a monk?" and "How well-designed is a camel?" – allowing the others to bounce some ideas back and forth before answering the question using nifty science experiments, demonstrations and displays around the giant and slightly surreal white set. It wasn't particularly cool to like How 2, but we did anyway. If you fancy reliving it, there's currently four series of How 2 on Amazon Prime Video.
Knightmare
In some ways ahead of its time, in others the most 1980s thing ever to exist, Knightmare was a virtual reality RPG game show set in a fantasy mediaeval land, in which teams of four kids had to complete challenges and solve puzzles to help their designated dungeoneer escape their video game prison. Logistically fascinating and often fiendishly difficult, the show ran for seven years and is still fondly remembered by us children of the eighties – read our full celebration of the joy that was Knightmare.
My Parents Are Aliens
This children's sitcom really did what it said on the tin – orphan siblings Mel, Josh and Lucy get new foster parents, but quickly learn they're actually aliens in disguise, who have crash landed on earth and must keep their identity a secret to stop them being taken away for scientific experiments. One of the most bizarre elements of My Parents Are Aliens is the alien dad being the excellent Tony Gardner, who has since become much better known for his roles in grownup telly like Last Tango in Halifax and Fresh Meat. It was silly, surreal and predictably formulaic (the aliens could shape-shift, which got them into all kinds of scrapes), but it stood out from most other children's sitcoms by actually being funny.
Rosie and Jim
A pair of talking ragdolls should be terrifyingly sinister, but Rosie and Jim was about as gentle and unproblematic as it gets in children's telly. They journeyed about the English countryside on a narrowboat called The Ragdoll, steered by grownup human man and magnificent beard-owner John, stopping off to explore things like shire horses, playgrounds and jumble sales. Rosie had a bag. Jim had a drawing book. They both had two of the most sickeningly sweet voices known to man. There's a sentient wooden duck called Duck. It's all very lovely. Rosie and Jim only come alive when people aren't looking, so the show's preschool viewers were particularly delighted to see them cause mischief by "borrowing" and moving things without being seen, and at the end of the day John records their adventures by writing illustrated stories about them. Like we said, it was lovely.
SMTV
Some kind of magic formula was found when Ant & Dec and Cat Deeley created SM:TV Live, resulting in a Saturday morning show that was enjoyed by kids and hungover students alike, packed full of genuinely funny original sketches (covering everything from Pokemon to Dec Says), raucous phone-in games like Wonkey Donkey and Splatoon, and a weekly Friends parody – Chums – which was (and remains) so funny it could easily have its own primetime show. The show took big risks, and they paid off so convincingly that most millennials still know all the words to the Chums theme tune. Read our full tribute to SM:TV Live.
Sooty & Co
After almost 30 years on the BBC, the Sooty franchise moved over to CITV in 1992, beginning Matthew Corbett's reign as puppetmaster to this famous silent yellow bear, his squeaky dog pal Sweep and his slightly know-it-all panda girlfriend Soo. What made Sooty & Co truly lovely is its broad appeal, with plenty of slapstick, panto-esque bits for the kids and witty asides for the grownups, as the puppets went on adventures in their little campervan and somehow managed to keep a bric-a-brac shop afloat in the difficult economy of 1990s Manchester. In amongst their silly shenanigans, like learning how to be clowns or taking Sweep on a driving lesson, there were also some memorable safety-related ditties, like the Never Play With Matches song.
The Worst Witch
Adapting the Jill Murphy novels of the same name, The Worst Witch centred on the accident-prone Mildred Hubble, a young witch who spends most of her time unwittingly making a nuisance out of herself at Miss Cackle's Academy For Witches. As children's TV goes it was pretty engrossing, with entertaining plot lines involving exploding potions, friendship rivalries and exciting school tournaments – basically, Harry Potter without the imminent threat of death. The series also has the significant bonus of the legendary Una Stubbs (Sherlock) who played the eccentric teacher Miss Bat with scene-stealing comedic vim.
Tots TV
You simply have to listen to the memorable theme tune of Tots TV to be transported right back to the mid-nineties, when these three puppet pals – Tilly, Tom and Tiny – lived in a magical little house in the middle of nowhere, going on adventures and generally bickering with each other. What sets Tots TV apart from its rivals is the bilingual element: Tilly speaks only French, with the other puppets helpfully translating what she's said, although if any subliminal French-learning went on among us viewers we don't seem to remember much of it. Two other excellent features of Tots TV was the fact they all kept calling each other on the phone even though they lived in the same house, and the withering sass they'd give each other during arguments.
Wizadora
There were, somehow, over 200 episodes of Wizadora, the soothingly vanilla kids' show about a witchy woman (Wizadora herself) who lives with a series of increasingly bizarre characters including a dim-witted scarecrow (Tatty Bogle), a grumpy coat hanger called Hangle, three mischievous socks who live in a chest of drawers, and Phoebe, a sentient telephone whose role seems to be to state the bleedin' obvious. Together they get themselves into mildly inconvenient predicaments, using Wizadora's homemade spells to help solve their problems – a highlight of the show, as she used to ask the audience to help her cast the spells.
Zzzap!
A TV show about a giant comic that comes to life, Zzzap! was so deeply surreal it was almost scary, but that didn't stop it running for 10 series on ITV from 1993. Regular features included Cuthbert Lilley, an absolute wally of a man, whose amusingly idiotic antics often wasted a lot of valuable police time, cheeky schoolgirl Daisy Dares You, who encouraged younger children to get themselves into trouble by doing things like throwing jelly at old ladies, and Smart Arty, a stereotypically French painter who used a magic pen to bring his artwork to life, with varying success. The only half-sensible portion of the show was The Handymen, a pair of disembodied hands who would teach us to do something cool like a disappearing scarf trick or how to make a frozen slushy drink. And guess what, guys? It was created by Neil frickin' Buchanan! And the reason it's mostly visual with no dialogue was to make sure it appealed to deaf children! Like we said: give the man a knighthood, already.