News
Yes, Nicolas Winding Refn's Making A Famous Five TV Show – And He's Not the First Surprising Director to Pivot to Kids' Stuff
Today's Famous Five news is just the latest in a long line of directors making left-field switches to children's TV and movies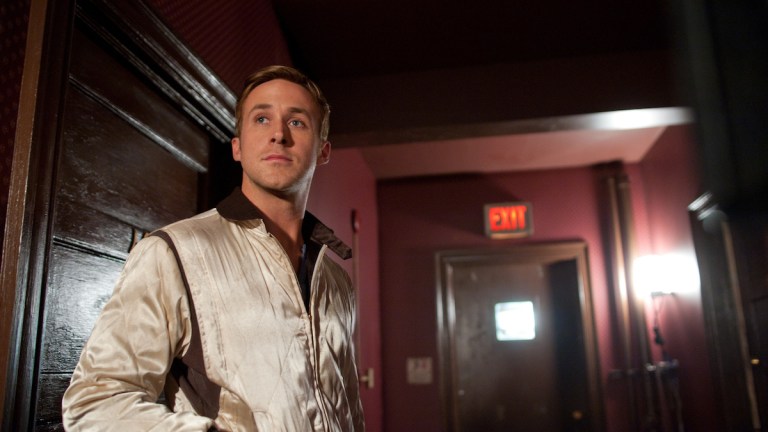 Bet you weren't expecting the eyebrow-raising TV news of the day to involve a new adaptation of beloved children's author Enid Blyton's Famous Five series. But the surprising twist in the BBC's announcement today didn't concern the bestselling series of whimsical, jolly-hockey-sticks children's adventure novels from the 1940s-1960s – rather the creator behind this new series: Nicolas Winding Refn.
Considering this Danish director is famous for stylish but graphically violent films like The Neon Demon, Only God Forgives and Drive, The Famous Five will be somewhat of a left turn for him.
The series will have three 90-minute episodes drawing on Blyton's 21 Famous Five novels, which detailed the adventures of five daring young explorers – Julian, Dick, Anne, George and their dog Timmy – as they spend their school holidays gallivanting around the English countryside and coastline, solving mysteries, finding treasure and catching criminals. Filming has begun in South West England, although casting details are yet to be announced. Bafta-winning Tim Kirkby (The Pentaverate) will direct.
Unsurprisingly, Winding Refn's adaptation is being described as a "new reimagining" of the books that promises to be a "modern, timely and irreverent action series with adventure at its heart", so we can probably expect something a bit edgier than the previous TV adaptations in the 1970s and 1990s. Although hopefully not as dark as Five Have Plenty Of Fun Blowing a Drug Dealer's Head Off or Five Go Down To The Sea And Drown a Smuggler.
For all the 'hang on, what?!' reactions provoked by this news, it's worth remembering that this is far from the first time we've seen a director with a back catalogue as un-PG as Refn's take a left turn into children's TV and movies.
Australian filmmaker George Miller is best-known for his Mad Max franchise – a series of action-packed post-apocalyptic dystopian films which began in 1979 and are still in production, with the fifth instalment Furiosa due out in 2024. But in-between Mad Max Beyond Thunderdome and Mad Max Fury Road he took an unexpected jaunt into making two of the most adorable kids' movies in history: Babe, the 1995 film about a talking pig that wants to be a sheepdog, Happy Feet, the 2006 animated musical comedy about a fluffy little tap dancing penguin, as well as their sequels Babe: Pig In The City and Happy Feet 2.
To take another example, many likely know Robert Rodriguez for Sin City, his terrifically violent neo-noir crime anthology, and Grindhouse, his double-feature collaboration with Quentin Tarantino featuring Tarantino's action thriller Death Proof (about a stuntman who murders women using his modified car) and Rodriguez's comedy-horror zombie movie, Planet Terror. But aside from his gruesome, gritty action thrillers, Rodriguez is also the brains behind the far more family-friendly Spy Kids franchise. These Bond-inspired films about two kids who become involved in their parents' espionage careers are bundles of fun.
Further back, and the late Nicolas Roeg's 1973 film Don't Look Now earned scrutiny for an unusually explicit sex scene, while his 1980 psychological drama Bad Timing was branded "sick… sick… sick" by its distributor and buried due to its sexual violence. One of his earliest film's, Performance, was also suppressed for two years by Warner Brothers because its non-linear plot made it "unreleasable", and after its eventual release some showings had to be stopped because its violent scenes made viewers vomit. So it's both surprising but also not surprising that he directed the terrifying 1990 children's film The Witches, based on Roald Dahl's novel of the same name, complete with its unforgettable scene of a room of witches peeling their hair off to reveal their grotesque true forms.
All of which goes to say that if the director of Drive's hammer scene and Neon Demon's distinctly adult material has a Famous Five in him, and the BBC are backing it, then all power to the project. Just please, keep Timmy the dog safe?