Features
Inside No. 9's Best Guest Performances
Shearsmith and Pemberton can't do it all on their own. Here are Inside No. 9's most memorable turns by guest actors, from Helen McCrory to Lee Mack and more. Spoilers.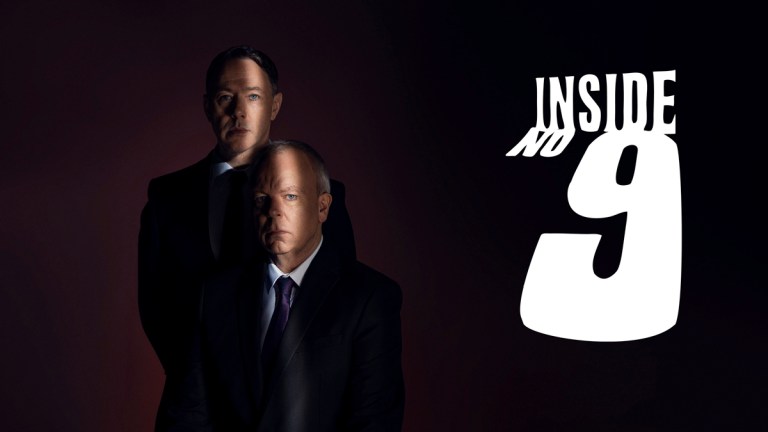 Warning: contains Inside No. 9 series 1-8 spoilers.
Nearly every episode of Inside No. 9 features one or both of its writers, Steve Pemberton and Reece Shearsmith, and both have put in some truly great performances over the course of the show's almost 50 episodes. Pemberton won a Bafta for his performance as an alcoholic ex-comedian down on his luck in series four's 'Bernie Clifton's Dressing Room,' though that was far from his only standout half-hour. His frazzled everyman drawn to the brink in call-centre mystery 'Cold Comfort', arrogant fantasy screenwriter in 'Simon Says' and regretful physicist in 'A Random Act of Kindness' all show how much more there is to the actor than comedy Psychoville grotesque David Sowerbutts.
The same goes for Shearsmith, who's given several poignant and complex performances alongside his heightened 'Wuthering Heist' and 'Lip Service' clowning. His hapless primary teacher in 'Mr. King', bereaved parent in 'Diddle Diddle Dumpling' and self-serving magician in 'Misdirection' are all first rate, but his standout performance is easily his heartfelt performance in series seven's 'Wise Owl', as a victim who decides to stand up for himself.
But not all stories can be told with just two people, and the duo have been joined by some of the best actors in the country putting in some fantastic performances in individual episodes of this darkly comic anthology show. Here, in chronological order, are some of the very best so far.
Helen McCrory as Tabitha, The Harrowing (Series 1, Episode 6)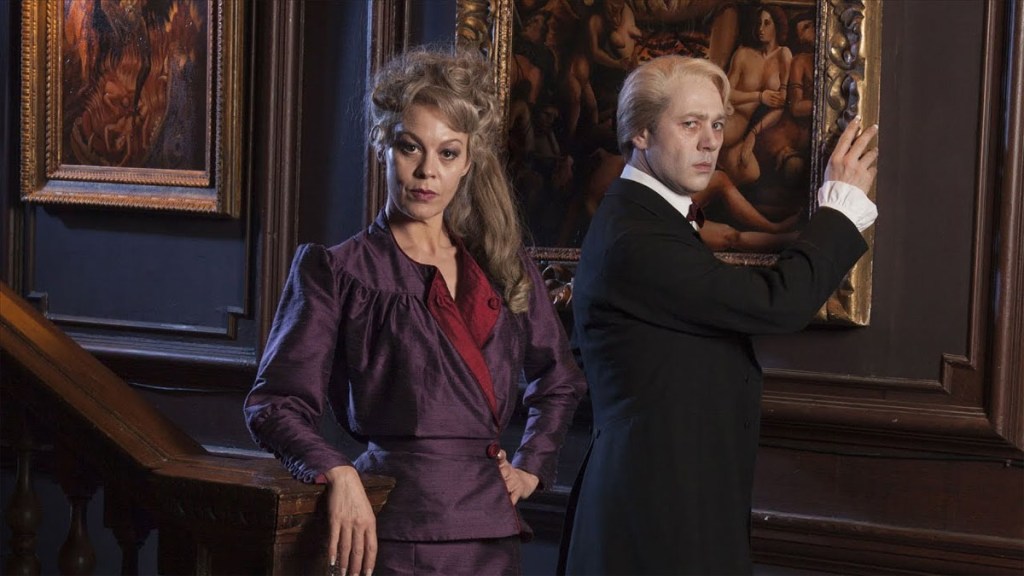 'The Harrowing' is the first overtly supernatural episode of Inside No. 9. 'Tom and Gerri' featured a twist which revealed some of what the audience had seen was not real, but that was a psychological story; the unreality was all in Tom's head. In this episode, however, we are confronted with pure gothic horror, an actual case of demon possession and a very dark ending that loses its power if we don't fully believe in what we are watching.
It was really important that the episode set out its tone clearly so that the audience were prepared for genuine creepiness. And that is where the late Helen McCrory's perfect performance comes in. While Shearsmith does a great job hamming it up as her brother Hector, McCrory's Tabitha is exactly the right blend of weird gothic creepiness and just enough groundedness and reality to be convincing as a real character (rather than, say, a fraud like Alison Steadman's similarly excellent performance as a fake medium in 'Séance Time'). Easily the most memorable performance from a first season that included some great ones, Tabitha's eerie calm, dangerous friendliness and perfectly sadistic smile reminds us just how badly McCrory is missed.
Sheridan Smith as Christine, The 12 Days of Christine (Series 2, Episode 2)
What can we say about Sheridan Smith's central performance in 'The 12 Days of Christine' that hasn't already been said? And all thoroughly deserved, as her standout performance in Inside No. 9's masterpiece is a highlight of the show.
Perhaps one of the reasons this is such a deservedly talked-about performance is that without it, the whole episode would have fallen on its face. 'The 12 Days of Christine' is a really high concept episode. The revelation that we have been seeing a dream of sorts representing Christine's life flashing before her eyes as she dies has to be got across quickly to the audience and at the same time they need space to emotionally process such a dramatic and tragic twist. Without a completely real, likeable and sympathetic performance from Smith, the whole story would have fallen apart entirely. Smith also has to age Christine by twelve years, showing how she changes and matures over that time, and how her relationships come together, fall apart, and come together again, all within half an hour. It is a tour de force that, if you haven't seen it, really is as good as everyone says it is.
Derek Jacobi as Dennis Fulcher, The Devil of Christmas (Series 3, Episode 1)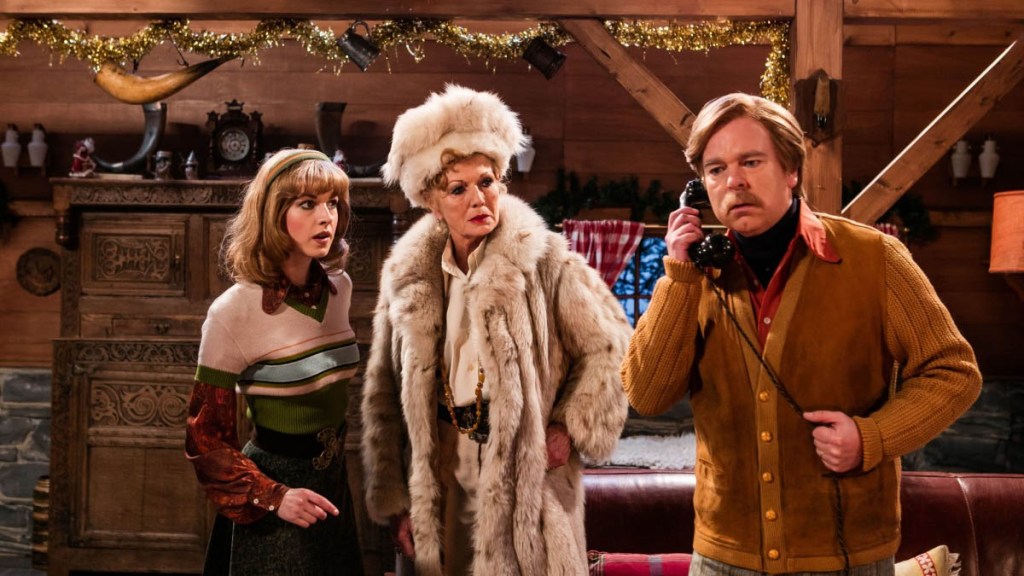 Derek Jacobi has put in two great performances for Inside No. 9, but we wanted to single out his first guest appearance, because part of the genius of this one was that we never see him – the entire appearance is voice-only.
Throughout the episode, Jacobi absolutely nails the tone of a typical DVD commentary on an old show. There are clues that all is not what it seems, as the VHS tape is wound back, and the man talking with Fulcher does not know enough to be a film historian. But Jacobi's tone is so bright and enthusiastic that you forget that. Granted, he is a little bit more mean to everybody than you might expect from a director's commentary, but considering the obviously poor quality of the film within the episode (with some very good bad acting from everyone involved), that does not seem entirely strange either.
And then comes the twist at the end. Jacobi suddenly sounds sad, as if he genuinely regrets not getting Worzel Gummidge and having to take this job, even while still talking as if he was recording a DVD commentary. But he is describing something shocking even by No. 9's standards, the murder of a terrified actress as part of a snuff film, and this is a police interview. It takes a really skilled actor to pull off that sudden swerve and keep it believable, and Jacobi does it brilliantly.
Debbie Rush as Julia, Love's Great Adventure (Series 5, Episode 3)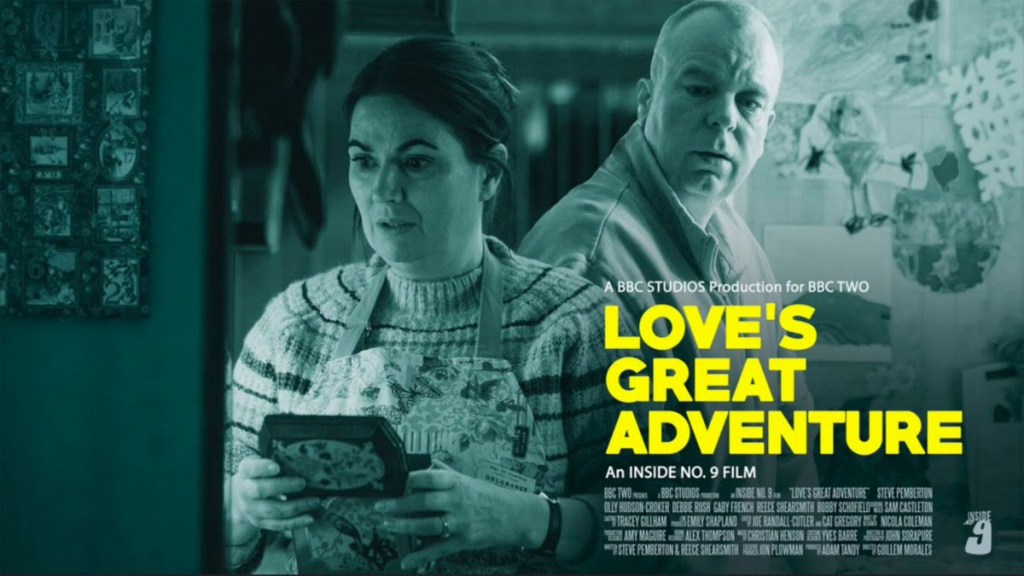 'Love's Great Adventure' is an episode that lives or dies by the performance of its two lead actors, Pemberton and Debbie Rush. Luckily both are great. They are supported by some excellent young actors as the children and grandchildren of the household, and Shearsmith does one of his wonderfully acerbic, almost unpleasant but with a soft undertone, characters. But without a likeable and believable couple in Pemberton and Rush, the episode wouldn't be anything like as involving.
The reason it captures and keeps the audience's interest despite being noticeably lacking in murders, demons, ghosts, or time travel is that Trevor and Julia are three dimensional characters. We wince for Julia when she has to tell her daughter she can't afford the prom dress she wants, and we want to weep for her when the one she makes instead doesn't quite work out. We root for this family, and we especially feel the truth and bittersweet sadness of the conclusion, as the family enjoy time with their son, knowing that it probably won't last.
Fionn Whitehead as Gabriel, Misdirection (Series 5, Episode 4)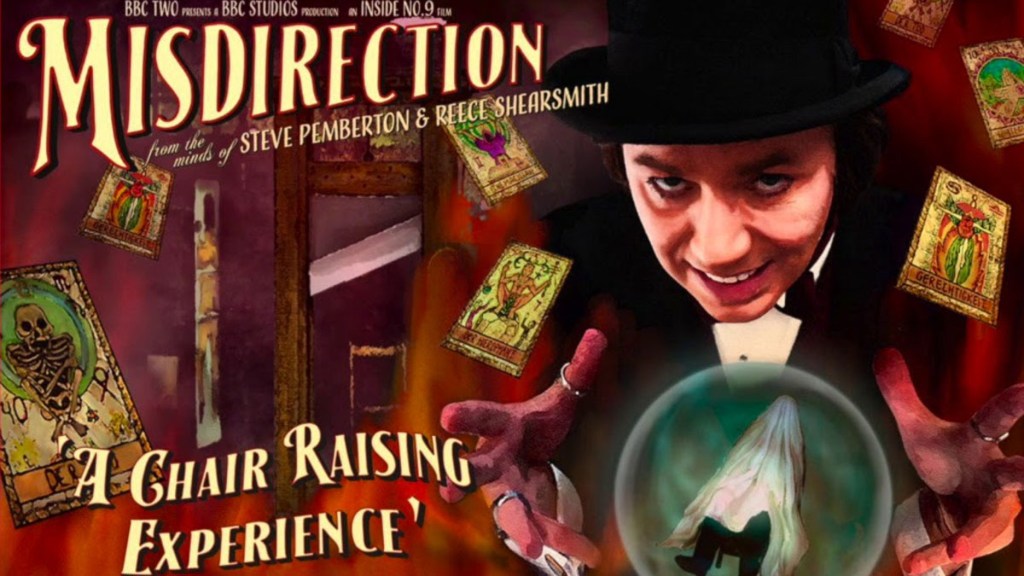 Inside No. 9 has done a few two-handers, some featuring primarily Pemberton and Shearsmith, some pairing one of them with a guest star. It takes a strong actor to hold their own against one of the writers in their own show, and Black Mirror: Bandersnatch's Fionn Whitehead is more than up to the task.
The other particular challenge of this episode is that, between the title, the subject matter of magic and magicians, and the show's reputation for twists, the audience are primed to be looking for clues, tricks, and general wrongdoing throughout. The script wisely does not make too much of the reveal that Gabriel is plotting revenge on Shearsmith's Neville Griffin; while it does function as a reveal, it is not a particularly shocking one. Rather, the fun here is in unpacking the magic and explaining the trick. Whitehead skilfully comes across as a not-very-good, nervous young magician during much of the episode, masking the real and much nastier trick behind his clumsy attempts until the climax – the shocker being not that he was looking for revenge, but how exactly he chose to take it.
Kevin Bishop as Arlo, Wuthering Heist (Series 6, Episode 1)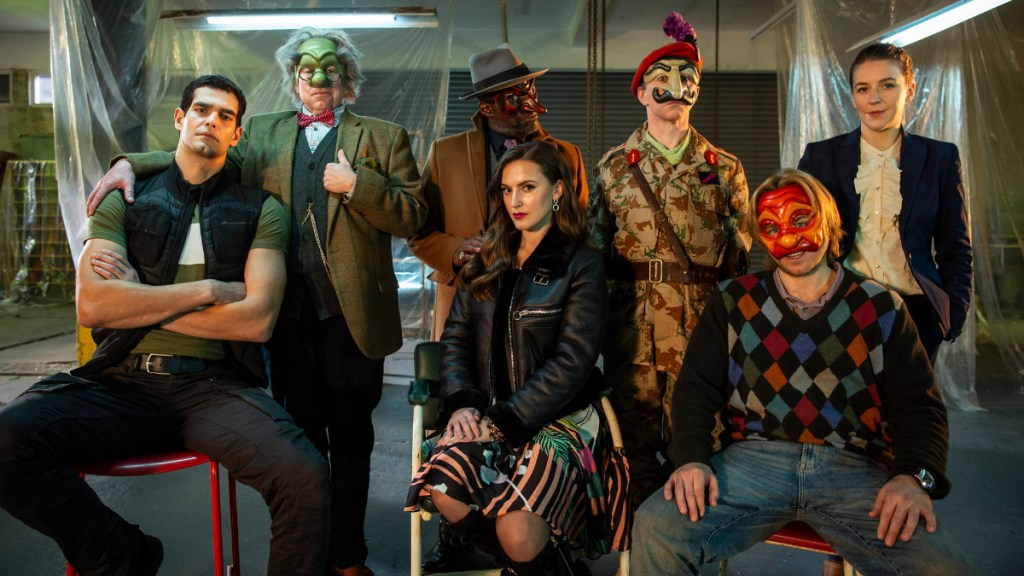 'Wuthering Heist' was an acting challenge on several levels. Written during lockdown, it was moved from series seven to series six and filmed under ongoing Covid restrictions. The story is a take on the historical Italian drama form commedia dell'arte, a type of very formulaic comedy that developed from ancient Greek and Roman plays. This was similar to series four's 'Zanzibar,' except that 'Zanzibar' was a take on Shakespearean comedy, which is still pretty well known as just about everyone has studied it in school at some point. Commedia dell'arte, on the other hand, is barely known outside of Drama classes, so the actors and script together had to make sure the audience kept on top of what was happening. And on top of all that, most of them had to do it wearing masks.
Everyone in the cast manages to achieve all these things, but Kevin Bishop as Arlo puts in an especially impressive performance. His character breaks the fourth wall frequently, but is also fully immersed in the story. When he is injured, Bishop sells the real pain alongside the fourth-wall-breaking commentary on it. Later, when Gemma Whelan's Columbina is killed, he displays real heartbreak and confusion, all without ever taking off the mask, before finally limping off into the sunset in a surreal but satisfying ending.
Diane Morgan as Donna, Merrily Merrily (Series 7, Episode 1)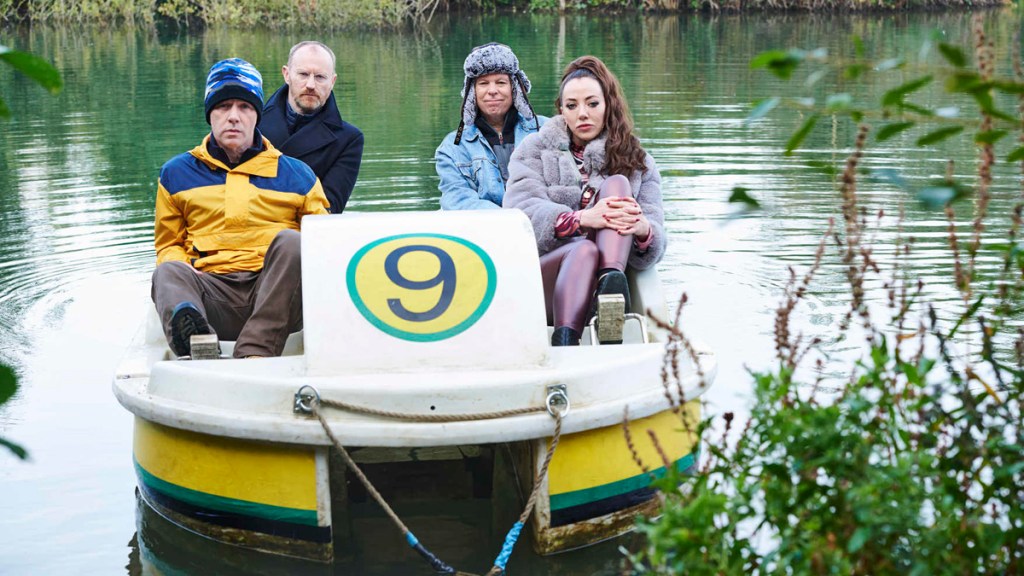 There's a brilliantly meta aspect to the casting here. An episode about three old university friends reuniting, joined by a fourth who is new to the group, it reunites Pemberton and Shearsmith with their League of Gentlemen co-writer and co-star Mark Gatiss. That leaves Diane Morgan to play the new group member both in real life and in the story, and she perfectly captures the feeling of being new and different and an outsider, while at the same time working well with the other three that the story needs.
Morgan's character Donna spends much of the episode offering a breezy, light counterpart to the tense interactions between the other characters. But as the story goes on and it becomes clear that this is not, after all, a sinister plot of some kind but in fact a poignant memorial to a missing group member, Morgan brings all the emotion and pathos needed. Snuggling up to Pemberton and welling up at a fireworks display-come-dispersal of ashes, her character stops being a slightly cartoonish interloper and becomes a fully human girlfriend bonding with her new friends.
Jessica Hynes as Helen, A Random Act of Kindness (Series 7, Episode 5)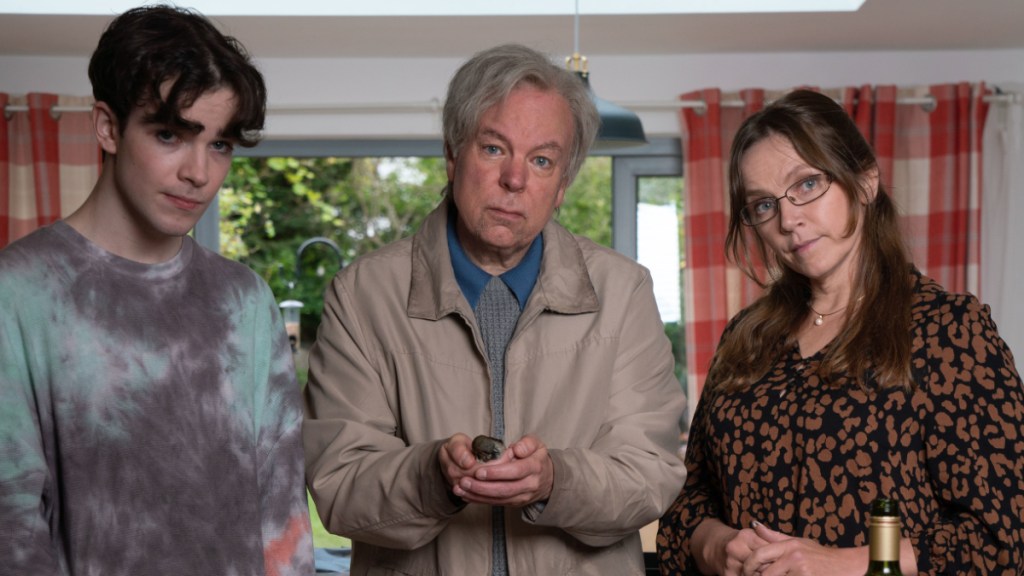 This is Inside No. 9's first (and so far only) hard science fiction episode, which means it is another story that needs to ease its audience in to a different type of story-telling for a different type of story. The high concept and potentially brain-scrambling timey-wimey plot is centred by a perfectly nuanced, everywoman-on-the-brink performance from Jessica Hynes, the only character unaware of the all the sci-fi shenanigans going on around her.
Hynes is wonderfully brittle in this role. You can see how desperate she is to connect with her son, and how her fear and stress are threatening to overwhelm her but never quite do. While the episode's bigger emotional scenes go to Pemberton and to Noah Valentine as Zach, without Hynes' quiet intensity selling how important she really is to her son and how sympathetic she is, the episode would not work.
Simon Callow as Dick, The Bones of St Nicholas (Series 8, Episode 1)
Even with audience expectations raised by a history of great guest performances, series eight has been really stand-out on that front, so much so that it appears on this list three times, and we did not even have room for Anita Dobson in 'Mother's Ruin.' But we just had to make a space for Simon Callow's small but memorable role in 'The Bones of St Nicholas.'
The plot of this episode revolves around Pemberton's relic-hunter character, who's spending Christmas Eve in a church under false pretences, and annoyed to find himself unexpectedly joined by Shobna Gulati's Posy and Shearsmith's Pierce. Callow's character is essentially window dressing – but what dressing! Callow has serious form when it comes to ghost stories at Christmas. He has played Charles Dickens (An Audience with Charles Dickens, The Mystery of Charles Dickens); Charles Dickens fighting ghosts at Christmas with the Doctor (Doctor Who, 'The Unquiet Dead'); John Leech, the first illustrator of Dickens' classic ghost story A Christmas Carol (The Man Who Invented Christmas); the narrator of A Christmas Carol (A Christmas Carol 2018); and Ebeneezer Scrooge himself (A Christmas Carol 2001). So, when the role is basically "sit in a church and tell people a creepy ghost story at Christmas" there's no one better to play it than Callow. It's something about that deep, deep voice.
Claire Rushbrook as Vicky, Love is a Stranger (Series 8, Episode 4)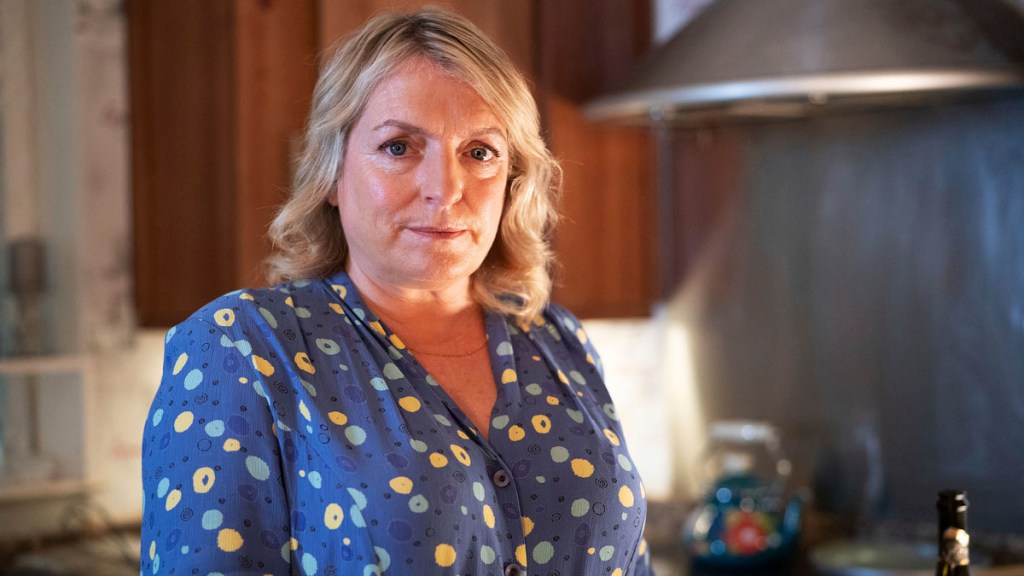 Reactions to 'Love is a Stranger' were a bit mixed because the reveal/twist was extremely predictable, and there was no real rug-pull or turnabout to surprise the audience. But the episode improves on a re-watch, because when you are not trying – and too quickly succeeding – to spot a murderer, you can enjoy the episode for its other aspect, a darkly funny look at how hard it can be to make a connection.
Claire Rushbrook's performance as Vicky is especially strong because it works on two levels at once. She is a killer, and you can see the roots of that underneath her meek façade. But she is also a genuinely lonely person, reaching out for human companionship and meeting insults, tricksters, and salespeople. She may be hiding a dark interior, but the episode seems to imply that her loneliness, her sense of a life that has passed her by, and her deep hurt at the constant stream of rejection, insults, and negging that comes her way is very real, and is what has led her to lash out – literally – at the people who upset her.
Lee Mack as Himself, The Host 3 by 3 (Series 8, Episode 5)
The only episode of Inside No. 9 so far to feature neither Pemberton nor Shearsmith in acting roles, '3 by 3' is an acting masterclass by everyone in it. Critics and audiences alike had been told to expect an episode set on a No. 9 bus featuring Robin Askwith in a spoof of early 1970s sitcom On the Buses. But the continuity announcer introducing the episode told viewers that there had been a change to the schedule and that a quiz show presented by Lee Mack would be airing instead of Inside No. 9. Considering scripted dramas are not infrequently pulled from the schedules if something in them appears in the news, and that Mack is indeed a real life quiz show host, it was completely plausible and the perfect trick.
Keeping the hoax going as long as possible meant casting not-too-well-known actors, all of whom do a pitch-perfect job of playing slightly nervous, non-professional quiz show contestants. Saskia Wakefield deserves special praise for combining that with the slow reveal of Catherine's true nature and motives. But the whole thing is held together by Mack. He gives his scripted lines just as much of a sense of improvisation and papering over unexpected awkwardness as you would expect from a real game show, keeping the gag going for most of the episode. Right at the end, you can see him start to really lean towards sympathy with Catherine, and you can see his fictionalised self start to realise something is up – just in time for that explosive final moment!
Inside No. 9 is available to stream on BBC iPlayer in the UK.