News
Gangs Of London Season 2 Announced
A second series of epic crime drama Gangs Of London is slated for 2022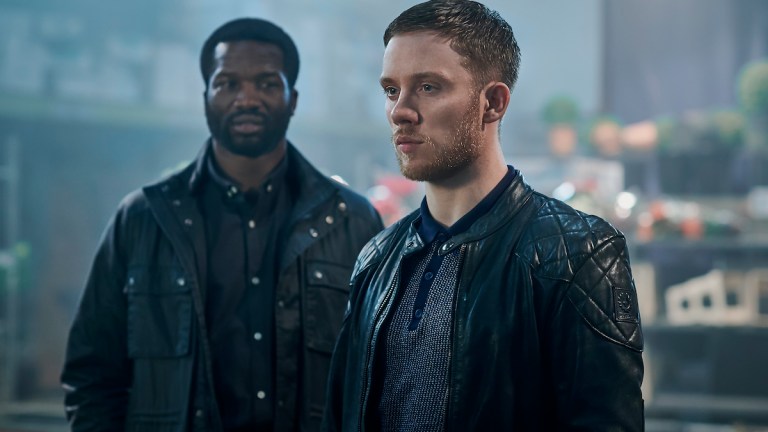 Epic nine-part drama series Gangs Of London blew audiences away when it landed in April becoming the biggest Sky Original drama launch on Sky Atlantic of the past five years. It was a complicated, sprawling and cinematic show that delved into the underworld of the international factions making England's capital tick which left viewers hungry for more.
Little surprise then, that the show has been renewed for a second series.
Sky has announced that the show will be returning, with filming planned for next year with an air date scheduled for 2022. The announcement from Sky didn't state in what capacity creators Gareth Evans and Matt Flannery would be returning. Similarly no announcement was made as to whether series directors Corin Hardy and Xavier Gens would be back, though all have said they'd have an appetite to come back to the show.
So where did series one leave us? The big question is weather or not Sean Wallace (Joe Cole) is dead. At the end of the first series Elliot (Sope Dirisu) shot Sean in the face – it was an assignment from The Investors to keep Sean from speaking out and Alex Dumani (Paapa Essiedu) still in the game. But Elliot's a professional, and we never see Sean's corpse. Is he really gone? And what's next for Elliot now his cover is blown and he's out of the force?
At the end of series one Alex is still alive and heading up the business left by the assassination of Finn Wallace (Colm Meaney). Alex's dad Ed Dumani has shot matriarch Marian Wallace (Michelle Fairley) and left her for dead, but Finn's lover Floriana (Arta Dobroshi) comes for her offering help.
Meanwhile, Luan (Orli Shuka) has gone back to Albania and Lale (Narges Rashidi) has gone back to Kurdistan. But there's no way the respective murders of the Nigerians and Asif's son Nasir will go without retribution…
It's a complicated and multi-layered show that could go in many directions.
Gangs Of London is heading to AMC in the US this Autumn, after original US partner Cinemax pulled out – AMC and will be a producing partner on series two.
Zai Bennett, Sky UK's Managing Director of Content, said:
"Not only is Gangs of London Sky's most binged premiere box-set this year, it's the biggest original drama launch on Sky Atlantic of the past five years. It's dark, dangerous and we are thrilled it is coming back for a second series. We couldn't be more pleased to welcome AMC to our gang for Series two alongside the teams at Pulse Films, SISTER and Sky Studios. Will the Wallace family rise again, will the Dumanis remain loyal to their new allies and who is Elliot really working for? All these questions and more will be waiting for Sky viewers when Gangs of London returns to screens in 2022."
Gangs of London is released on Blu-ray, DVD & Digital from July 27