Features
The Best Serial Killer Shows to Watch After Dexter: New Blood
The TV landscape features many more killers than just Dexter Morgan. Here are some post-Dexter: New Blood series to try out.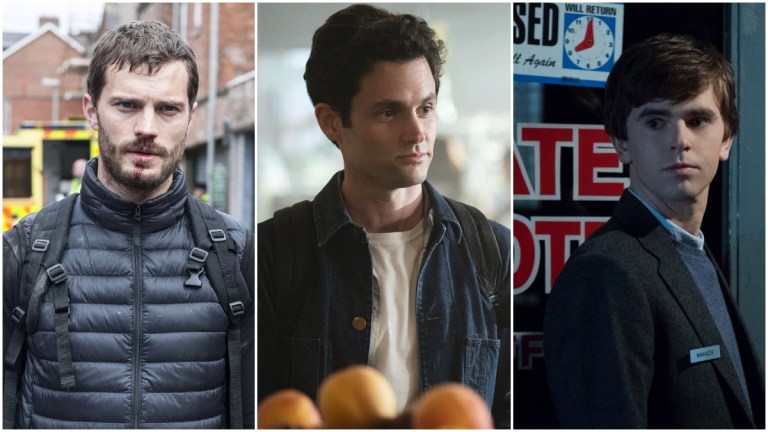 Dexter: New Blood likely represents the end of TV's favorite serial killer: Dexter Morgan. Though the franchise may carry on with some sort of "Son of Dexter" setup, star and executive producer Michael C. Hall seems more than happy to hang up his Dark Passenger for good.
Through eight seasons and one limited series, Dexter was the cream of the crop when it came to serial killing storytelling on TV. That's probably because shows that inhabit the mind of serial killers are quite rare for understandable reasons. It's dark in there. Dexter "got away" with it because his code required the killing of fellow killers.
Still, TV is a big medium and the public's appetite for bloody crime dramas is just as vast. As such, there are several other shows out there that might help itch that lingering Dexter scratch. Not all of them adopt the perspective of a serial killer but they all do delve as deep into the psyche of these monsters as they dare.
Here are some other shows that fans of Dexter might want to check out.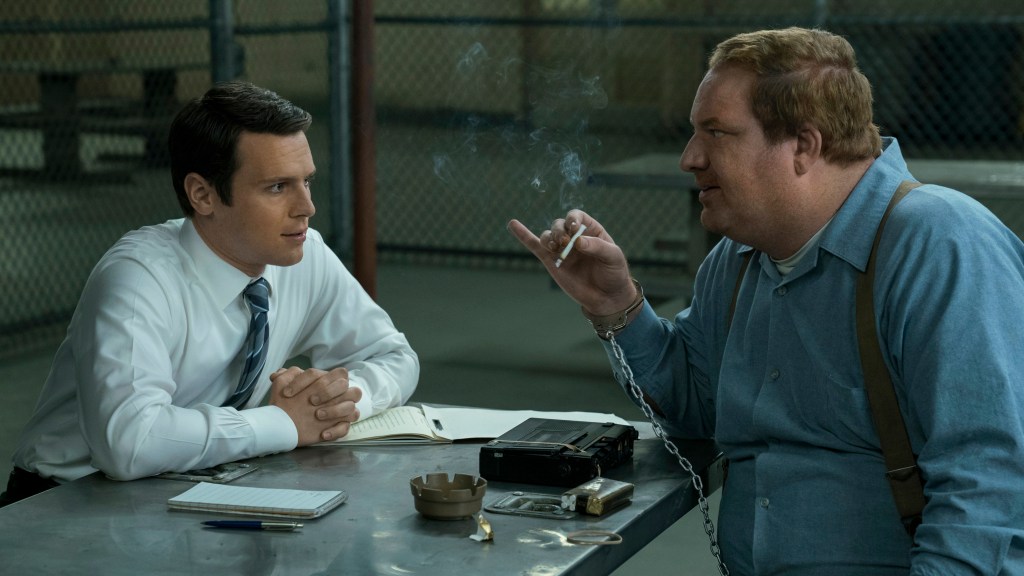 Mindhunter
Watch on: Netflix (US and UK)
Mindhunter is a perfect complement to Dexter in that it's kind of the anti-Dexter. While Dexter Morgan attributes his need to kill to an amorphous "Dark Passenger" rooting around in his head, the FBI professionals of Mindhunter decide to apply some actual science to serial killer psychology. Partially based on the 1995 true crime book of the same name, this Netflix series from David Fincher follows the founding of the FBI's Behavioral Science Unit in the late 1970s. Lead characters Holden Ford (Jonathan Groff), Bill Tench (Holt McCallany), and Wendy Carr (Anna Torv) study real life mass killers to better understand how to stop more. Mindhunter appears to be done after only two seasons so check it out now and then immediately join the masses demanding more. – Alec Bojalad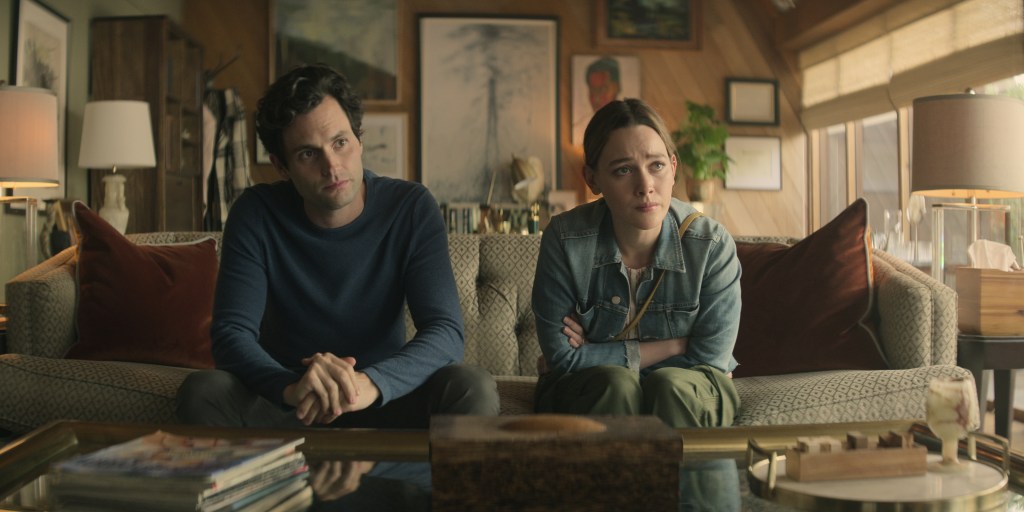 You
Watch on: Netflix (US and UK)
Of all the shows currently gracing television, You is probably the closest to capturing that early season Dexter magic. This series, which first started on Lifetime before moving to Netflix, takes viewers directly into the twisted mind of Joe Goldberg (Penn Badgley). Joe is darkly romantically obsessed with…well, you. You might be a broke NYU student who hangs out at a local bookshop, a health guru in Los Angeles, or simply the nice girl next door. Just like Dexter Morgan, Joe invites viewers in to hear his internal monolog as he blazes a bloody path to love. – AB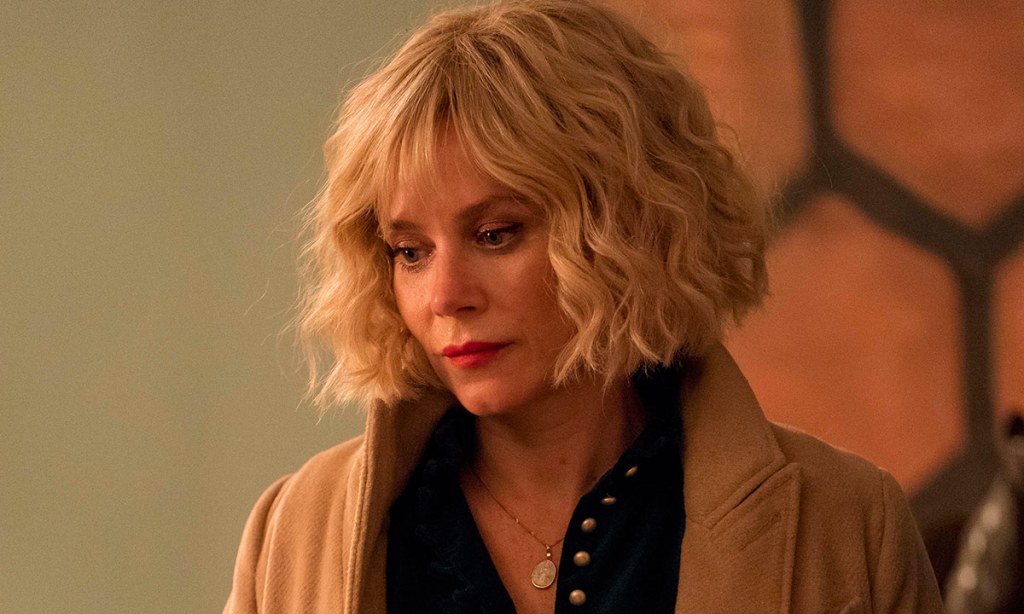 Marcella
Watch on: Britbox, ITV Hub (UK); Netflix (UK & US)
UK crime dramas generally fit into one of two categories: cosy murder series (Endeavour, Strike, Jonathan Creek…) more about puzzle-solving than staring into the heart of darkness; and true-crime dramatisations aiming for depth and balance in their depictions of real-life tragedy (Little Boy Blue, The Moorside, White House Farm…). Marcella ain't either one. It's a balls-to-the-wall pulp crime thriller about crazy serial killers and elaborate revenge plots and fugue states. It stands to reason then, that Dexter fans might go for a slice of its crazy pie. Anna Friel leads the cast as Marcella Backland, a police detective investigating a series of killings that she may well have committed herself during one of her regular black outs. Things just get crazier from there, until the season three finale, by which time the show has evolved into something entirely different. Don't go in expecting realism and you'll likely enjoy the ride. – Louisa Mellor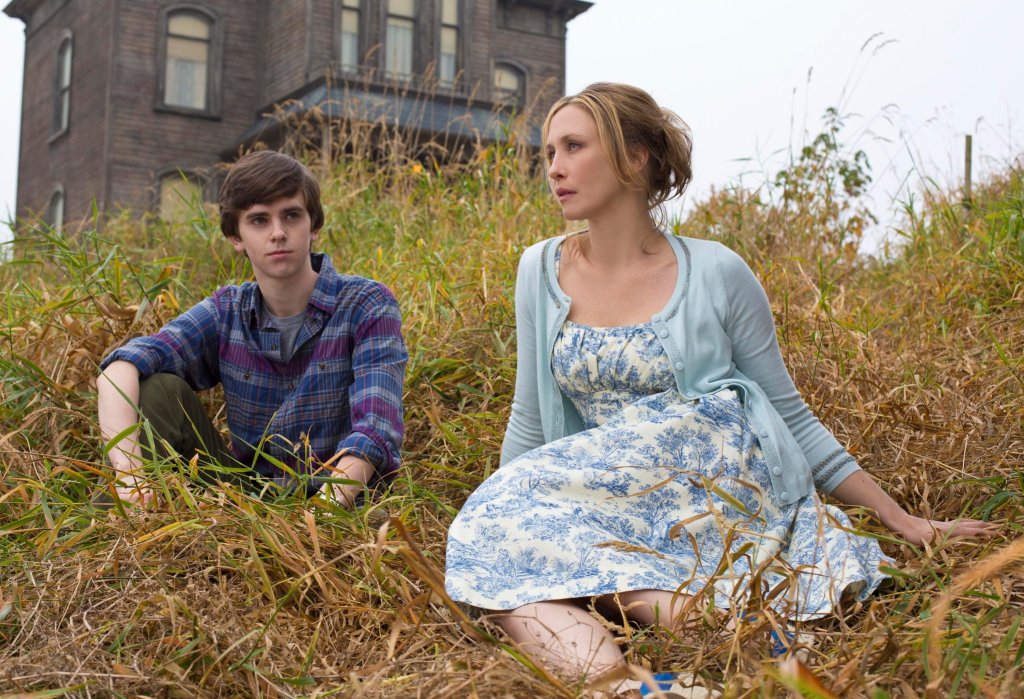 Bates Motel
Watch on: Peacock (US), IMDb TV (US), Sky Go (For purchase in the UK)
Bates Motel is a helpful reminder that pop culture has been fascinated by killers since well before Dexter Morgan. As you might have guessed by its name, this A&E series is a contemporary prequel to Alfred Hitchcock's classic thriller Psycho. Set in the modern day, Bates Motel follows mother and son duo Norman (Freddie Highmore) and Norma (Vera Farmiga) Bates as they try to operate their titular motel…and occasionally kill their guests. Bates Motel is notable for getting better throughout its five-season run, culminating in what is essentially a modern remake of Psycho that is better than it has any right to be. – AB
Des
Watch on: ITV Hub, Britbox (UK); AMC+ (US)
Dexter fans won't get gore or kill room splatter from this gripping three-parter, but they will get a square look into an aberrant psychology. David Tennant plays real-life murderer Dennis Nilsen, a prolific killer arrested in London in 1983 and imprisoned for the murders of 12 men and boys. It's brilliantly cast and led by a compelling performance from Tennant, who's so convincing as the manipulative killer that it erases any trace of his much friendlier Doctor Who and Good Omens fan-favourite roles. Jason Watkins and Daniel Mays are also great respectively as Nilsen's official biographer and the police detective leading the investigation. The drama's as much an examination of the prejudiced system that failed to detect Nilsen's crimes as it is about the actual murders. It achieves a fine balance that avoids sensationalism or prurience while confronting complex truths about how monstrous behaviour can hide behind the most harmless facades. – LM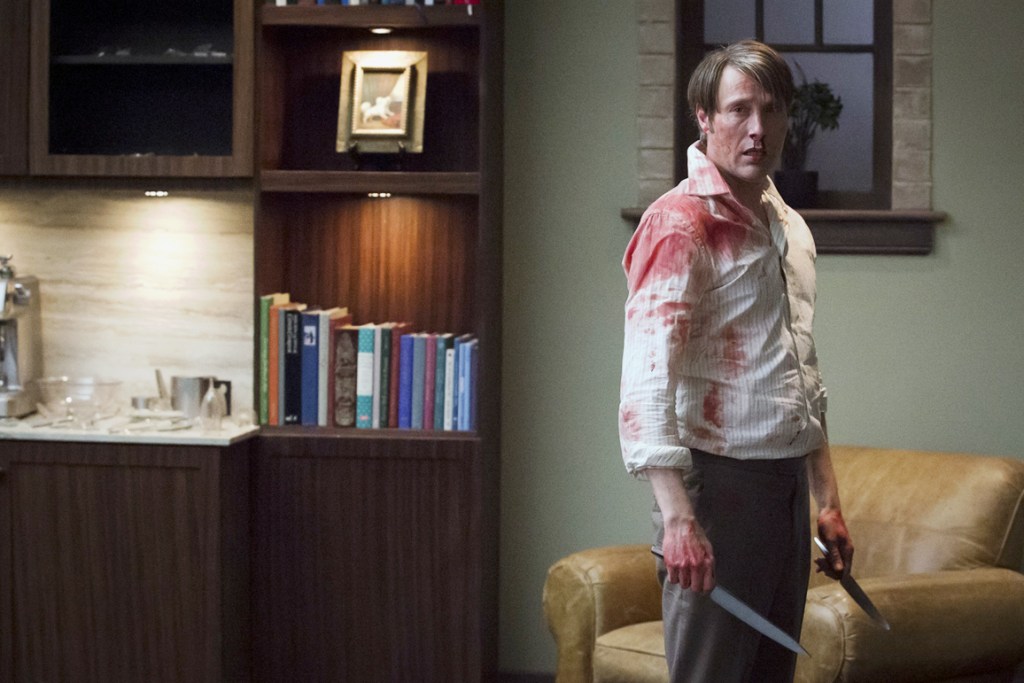 Hannibal
Watch on: Hulu (US), and Prime Video (For purchase in the UK)
If seeing gallons upon gallons of blood was your favorite part of Dexter…maybe get a professional opinion on why exactly that is. After that's taken care of, plop down in front of the television to check out Hannibal, one of the goriest TV shows ever created. Running on NBC (yes, on network television) for three seasons, Hannibal borrows characters from Thomas Harris's Hannibal Lecter novels and puts them to excellent use. Will Graham (Hugh Dancy) is a criminal profiler who tracks serial killers. Hannibal Lecter (Mads Mikkelsen) is a brilliant forensic psychiatrist, gourmet chef, and unbeknownst to all: a serial killer, himself. The relationship between these two men forms the backbone of these fandom-friendly series. And speaking of backbone, you'll see plenty in the grim tableaus of human bodies Hannibal leaves behind. – AB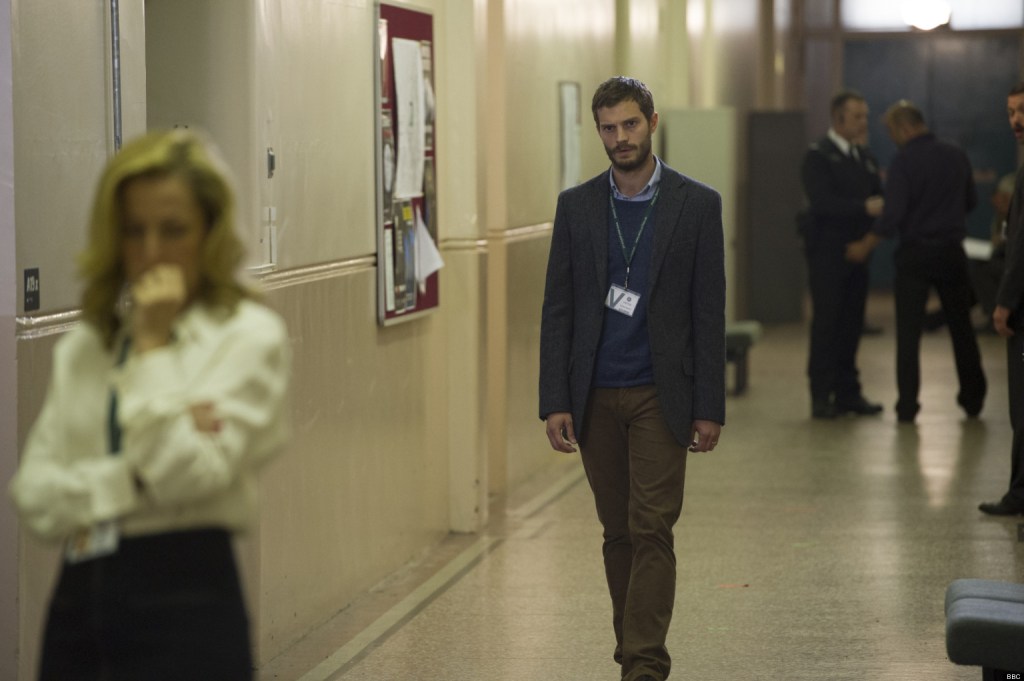 The Fall
Watch on: Netflix (UK); Prime Video (US)
Move over the Bay Harbor Butcher, it's the turn of the Belfast Strangler. Like Dexter, The Fall explores how a serial killer can lead a double life in mainstream society, though unlike Dexter, murderer Paul Spector isn't doling out vigilante justice, just satisfying his own perverse urges. The Tourist's Jamie Dornan plays Spector, a married father of two and bereavement counsellor with a side line in stalking and strangling women. The true lead in this Northern Irish thriller is Gillian Anderson as Superintendent Stella Gibson, the detective brought in from England to hunt the killer. Her cat-and-mouse dynamic with Spector is the real engine of this three-season drama from writer Allan Cubitt. – LM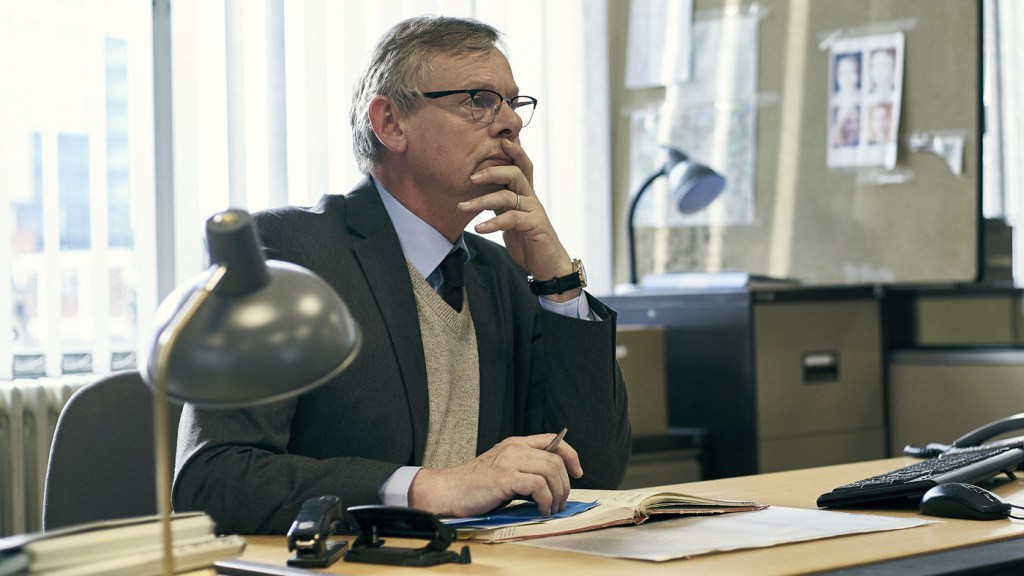 Manhunt
Watch on: Britbox, ITV Hub (UK); Acorn (US)
A more sober choice here for those with an interest in Dexter's procedural side. Martin Clunes impresses as the lead in this true crime dramatisation of the hunt for British serial killer Levi Bellfield. Clunes played DCI Colin Sutton, the police detective who led the investigation into Bellfield following the 2004 murder of French student Amélie Delagrange. Sutton and his team's dogged pursuit led to Bellfield's arrest and eventual conviction for the attempted murder and murder of three women and one girl. Like many of the above, this isn't a sensationalised take on serial killers, but a well-balanced dramatisation of a true crime investigation. Inspired by Sutton's memoir, this isn't Bellfield's story, but that of the people who tracked him down and took him off the streets. A second series, subtitled 'The Night Stalker' was released in 2021, this time focusing on the pursuit of serial rapist Delroy Grant. – LM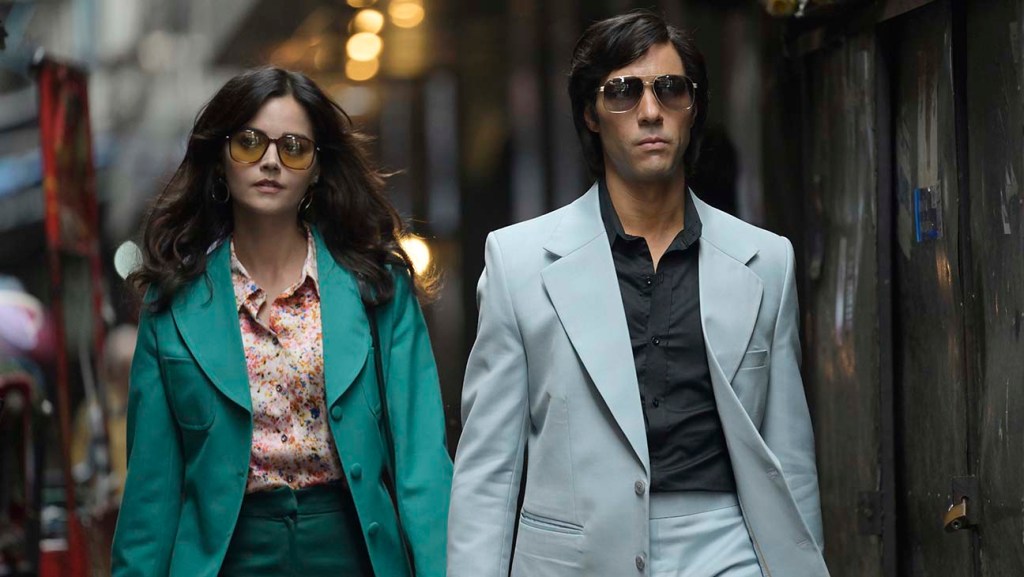 The Serpent
Watch on: BBC iPlayer (UK), Netflix (UK & US)
If sociopathy is your TV itch, then this drama following the hunt for real life 1970s serial killer Charles Sobhraj may well scratch it. Based on a true story with real victims, The Serpent is obviously not as lurid or straightforwardly entertaining as Dexter – nor should it be – but the portrait it paints of a conscienceless narcissist is ultimately fascinating. This is a slow-burn series that rewards patience as it jumps around between countries and years, following Sobhraj as he robs and murders backpackers along South-Asia's so-called 'Hippie Trail'. Stylishly made with careful period detail, the story follows a Dutch diplomat's lengthy investigation into Sobhraj's crimes. A Prophet's Tahar Rahim plays Sobhraj, with Doctor Who's Jenna Coleman playing his conflicted partner. Written by Ripper Street's Richard Warlow, the drama examines how a serial killer can go undetected for so long. – LM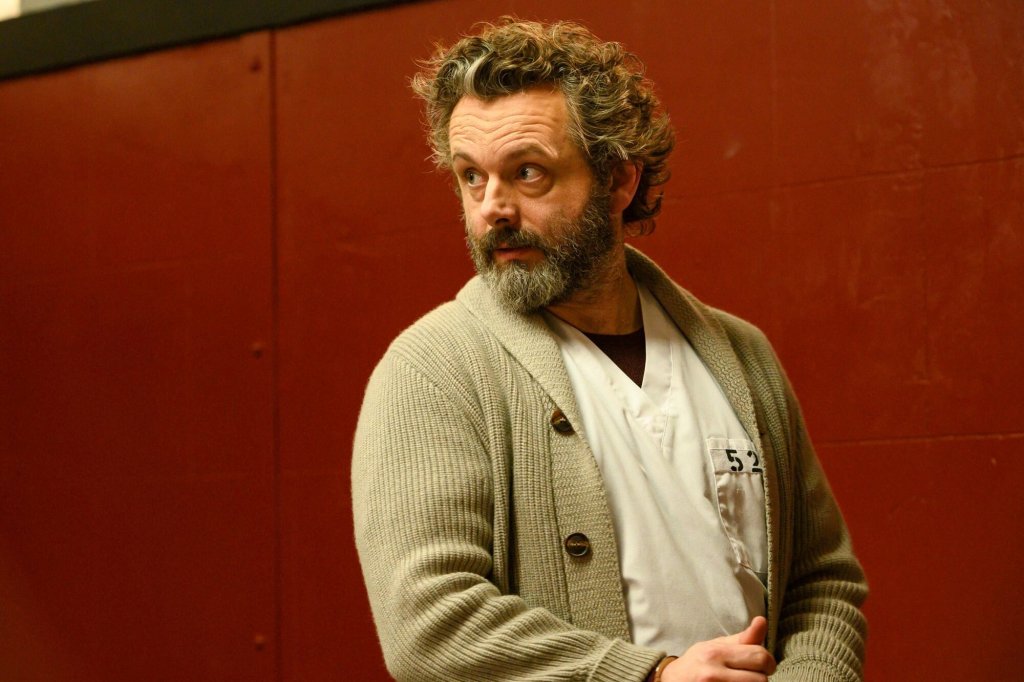 Prodigal Son
Watch on: HBO Max (US), Sky Go (For purchase in UK), and Now TV (For purchase in UK)
Before Dexter Morgan welcomed his son into his dark confidence in New Blood, another recent TV series examined what it would be like to be the son of a prolific serial killer. Fox crime thriller Prodigal Son lasted for only two seasons but it made plenty of fans in that short time. The Walking Dead's Tom Payne stars as Malcolm Bright, a former FBI profiler who now works for the NYPD and who just happens to have a father who killed 23 people. When a copycat killer emerges using Malcolm's father Martin Whitly's (Michael Sheen) M.O. Malcolm must get back in touch with his old man to seek advice – Silence of the Lambs style. – AB