Features
The Dexter: New Blood Finale Has a Surprising Dexter Easter Egg
The presence of Angel Batista leads to a fun, unexpected Easter egg in the Dexter: New Blood finale.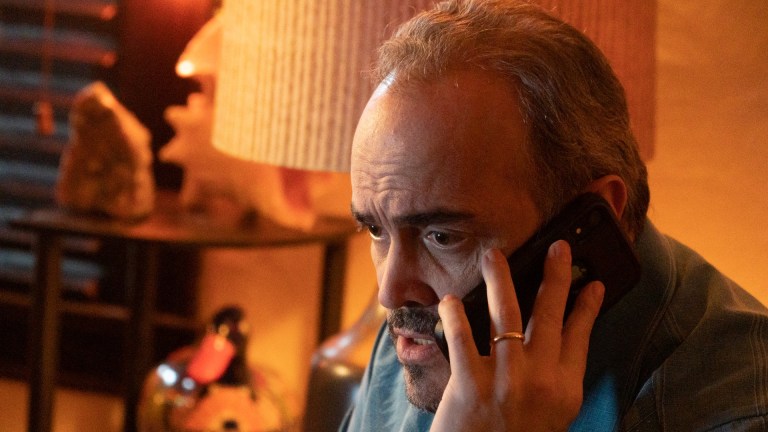 This Dexter: New Blood review contains spoilers.
Not many shows get a second chance at a finale. But then again, not many shows' first finales are as bad as Dexter's was.
After the original Dexter series finale back in 2013 was received, let's say, less than warmly, Showtime decided to try it again. Following a seven year cool-off period, the network invited original showrunner Clyde Phillips back to envision a new end for Bay Harbor Butcher in the limited series Dexter: New Blood.
Now Dexter: New Blood's new ending has come and gone and despite mixed fan reaction, it's hard to argue that it isn't an improvement…or at least we believe it is. Still, while Dexter: New Blood did an excellent job in wrapping up Dexter's story once and for all, it left some secondary Dexter characters out in the cold. That's partly because Dexter was out in the cold himself, having migrated to chilly Iron Lake, New York from his usually sunny Miami. The other factor at play is that there simply weren't that many surviving Dexter characters left for Dexter: New Blood to bring back.
That all amounted to a miniseries that was fairly light on fan service. Thankfully, however, one intrepid fan online has spotted an easily missable Easter egg that provides a hopeful update on some characters that New Blood left behind.
The Easter egg comes during a scene featuring the only surviving Dexter character to make an appearance in New Blood: Lieutenant Angel Batista (David Zayas). Batista popped up earlier in the season when Iron Lake detective Angela Bishop (Julia Jones) visited New York for a detective's conference. In the season finale, once Angela is sure that her boyfriend Jim Lindsay a.k.a. Dexter Morgan is really the Bay Harbor Butcher, she decides to give Batista a call.
Angela emails Batista a photo of her and the man known as Jim Lindsay so that Batista can confirm he is really Dexter. When Batista shuffles over to his desktop computer to open up his email account (I guess he deleted "Mail" off of his phone), he is shocked to see a photo revealing that Dexter Morgan is really alive. While this is a big moment for Batista, it's also a big moment for fans. Anyone who pauses their screen around the 26:17 mark will be able to get a privileged look at Angel's other emails…and they tell quite the story. Take a look at the screenshot captured by the Twitter account "Talking Dexter" below.
Behold! Amid boring emails from the Miami Metro Police payroll department and news blasts from Daily Miami News, we get correspondence from both Joey Quinn and Vince Masuka. Both Quinn and Masuka were major characters for much of Dexter's original run.
Masuka (C.S. Lee) was present on Dexter from the pilot and was the lead forensic specialist for Miami Metro PD. As such, he usually worked closely with blood splatter analyst Dexter. Masuka was also a charmingly unrepentant creep who loved making sexual innuendos and certainly had a beefy file with HR. Detective Joseph "Joey" Quinn (Desmond Harrington) was introduced in season 3, as the departed Sergeant Doakes' replacement. He would go on to play an integral part throughout the rest of the series and even developed a romance with Dexter's sister Debra.
These emails reveal that, despite the death of pretty much everyone else in their workplace, the trio of Batista, Masuka, and Quinn are still having a blast bro-ing down. One email from Masuka has a subject line of "My Bachelor Party invite" and reads in part "Come on, I've got the whole thing booked." The next email, from Quinn, has a subject line of "You going to Masuka's bachelor party" and reads "Not sure if I have a choice."
These emails are small Easter eggs, to be sure. But they also reveal that even in a world without Dexter Morgan, life still goes on.