Features
The Best TV Shows of the Decade
You think picking the best TV shows of the 2010s was easy? Think again.
Throughout the span of this volatile decade, the entity known as television had a bit of an identity crisis. As the era of streaming began, more shows were available than ever before and on an increasingly diverse array of channels and technologies to boot. "TV" became something far beyond just the square box that sat in our living rooms.
But regardless of what you call it, television as a medium still blossomed during the 2010s. "Prestige" networks like FX, AMC, and HBO kept up the good work while new streaming options like Netflix, Amazon Prime, and eventually Disney+ sprouted up all around them. The CW successfully rebranded under the Arrowverse and teen-friendly melodramas like Riverdale. The final effect of all the programming meant that whatever you wanted to find on television during the decade, you were likely able to find. Now at the end of it all, it's time to reflect upon the decade that was. Gathered here are the best and most important TV shows of the decade.
The Best Drama Shows of the 2010s
American Crime Story
Ryan Murphy developed American Crime Story to be an anthology series for FX that would chronicle some of the most "popular" crimes in recent American history. Season 2's The Assassination of Gianni Versace was excellent, but it's the show's first installment that remains one of the best seasons of television of the decade. The People vs. O.J. Simpson at times seems like a bit Too Much (TM) but this is the rare real life case that can't be hyperbolized. Murphy's melodramatic sensibilities are at home here in a story that somehow feels like it not only predicts but comments on the decades of American pop culture life to come. – Alec Bojalad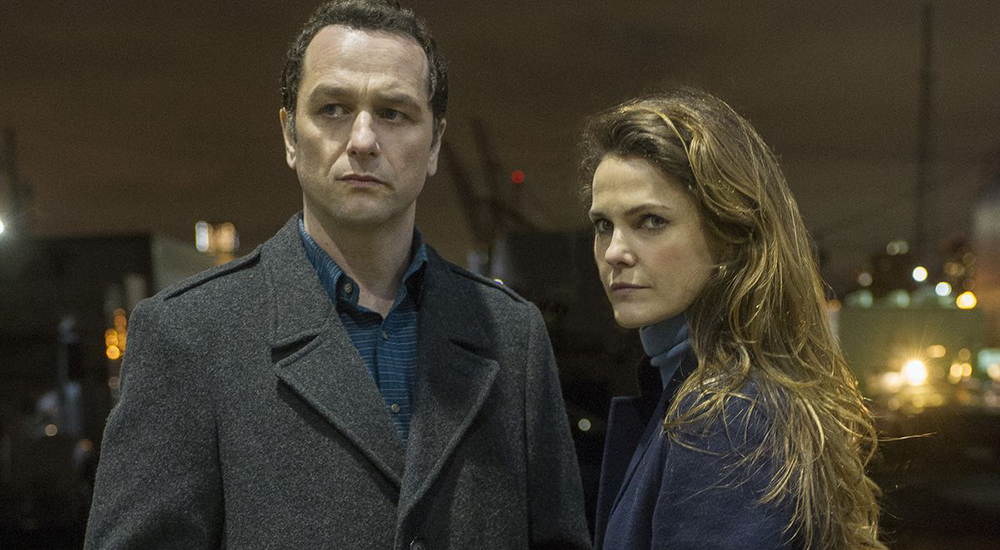 The Americans
As FX's Cold War spy drama The Americans was entering its fourth season, an espionage-savvy Russia was emerging once again as a villain on the world's stage. It's tempting to say that The Americans became more relevant than ever then, but the truth is that the story of Philip and Elizabeth Jennings a.k.a. Mischa and Nadezhda had always been relevant from its opening moments to its brilliant final episode. Joel Fields and Joe Weisberg's series was a master class in storytelling, and examined concepts of loyalty whether that loyalty be to your spouse, your country, or both. – AB
Better Call Saul
Better Call Saul is the rare TV spinoff that feels every bit as as complex, virtuosic, and compelling as its parent series. Centering on everyone's favorite criminal lawyer in the time before (and sometimes after) the Breaking Bad timeline, Better Call Saul could have been a cash grab, a network banking on familiarity and fan service to pull in ratings. Instead, it's a grounded, deeply human story about people and their capacity to change, lifted up more by new elements, like the all but doomed relationship between Jimmy McGill (Bob Odenkirk) and new character Kim Wexler (Rhea Seehorn), than it's association to Breaking Bad. – Nick Harley
Big Little Lies 
Adapted from Liane Moriarty's deceptively sharp book packaged as a light beach read, Big Little Lies took advantage of a rare lull in the Peak TV era and premiered after the holidays in 2018, but before spring programming for 2019 got going. Producer Reese Witherspoon, now famous for her book club on Twitter, had the insight and gravitas to get the project going and stacked the cast with amazingly talented women like Nicole Kidman, Shailene Woodley, Laura Dern, Zoe Kravitz, and Season 2 addition Meryl Streep. If all that isn't a recipe for success, then I don't know what is.
read more: The Best TV Episodes of 2019
Director Jean-Marc Vallee helped create dreamy visuals for the filthy rich community and the trauma that plays out there, but it's the powerhouse women and the soundtrack that will really stick with us. Alexander Skarsgard was spot on as an abuser with the veneer of physical and even emotional perfection as world's greatest dad and husband, but only when he thought others were looking. Unfortunately, season 2, which was directed by Andrea Arnold, reportedly saw creative control removed from the show's first woman director and given to Jean-Marc Vallee. The move, which runs counter to the onscreen and behind the scenes ethos of the show, was blamed for some of the second season's unevenness as well as robbing audiences of the chance to see Reese Witherspoon pelt Meryl Streep with an ice cream cone, a scene which itself could've made this list. – Delia Harrington 
Fargo
If Fargo had ended after its first season, it would likely still be remembered as a tasteful, fun homage to the Coen Brothers' film and entire aesthetic. But as the show continued and, especially in its brilliant, best-of-the-decade second season, creator Noah Hawley tapped into something that was greater than just Coen cosplaying. With a brilliant cast, cocksure writing, and an immersive retro setting that heightened the show's idiosyncratic Midwestern vibe, Fargo found an unparalleled groove that was deeply human, yet subversive and surreal. Oh, and brutally violent, dontcha know. – NH
The Handmaid's Tale 
In the same way that Margaret Atwood's The Handmaid's Tale shaped the discourse in the twilight of the Cold War and the years that followed, no other book, movie, song, or TV show has had a larger cultural impact on Trump-era American than Hulu's television adaptation. The iconic red cloaks are everywhere, from our newsfeed to our protests to memes about the first family. Even conservatives watch the show, though many lament that they don't understand why we need to "make it about politics" or wonder why noones getting more upset about how other parts of the world treat women, in a wonderful example of completely missing the point.
read more: The Must See Movies of 2019
The Handmaid's Tale is a stunning example of the right message at the right time with the right vision, kick-started by director Reed Morano, who directed the first three episodes of season one, setting the bold visuals for the show, and has since directed the forthcoming adaptation The Power, a book written by Atwood mentee Naomi Alderman.
Elisabeth Moss's performance as Ofglenn, now known as June, cemented her status as one of the top actors of the Prestige TV era. Yvonne Strahovski is a force, compelling audiences to see dimensions in Serena Joy even when we don't want to. Watching Ann Dowd win the Emmy for Aunt Lydia was almost as charming as her performance is maddening. While June's continued inability to get herself over the finish line of leaving Gilead and the trauma porn aspects of the show start to wear, performances from the arresting Alexis Bledel as Emily, Max Minghella's opaque Nick, Amanda Brugel's ever-evolving Rita, Madeline Brewer as the somewhat unstable, childlike Janine, and recent Bradley Whitford as a morally complex commander make Gilead and The Handmaid's Tale worth the return trip. – DH
Hannibal 
In its gradual adoption of cinematic sensibilities, the TV landscape ended the decade with more "auteurs" then it started, but creator Bryan Fuller was there throughout, bringing his aesthetic and narrative vision and specificity to the gorgeous and gory world of Hannibal, which somehow aired its three macabre seasons on broadcast TV. The story of a cannibalistic serial killer with refined tastes (Mads Mikkelsen) and the FBI special investigator he found the most delicious (Hugh Dancy), Hannibal is a homoerotic horror unlike anything seen on TV before or since—a feast of a show that is almost as hard to watch as it is to turn away from. – Kayti Burt
In the Flesh 
While In the Flesh came relatively early in a decade, this British gem was mostly lost in BBC America's 2013-2014 programming schedule. Those viewers who did find In the Flesh were graced with a meticulously-crafted character drama set in a post-zombie Britain where the development of a medication for zombie-ism has allowed "Partially-Deceased Syndrome" (PDS) sufferers to begun to be integrated back into society.
We follow Kieren Walker (Luke Mitchell), a PDS sufferer who is returning to his hometown: the rural, northern Roarton. Left by the government to fend for itself during the zombie outbreak, Roarton has strong anti-PDS sufferer sentiments, and the volunteer militia to back it up. It is into this pressure cooker of a situation that Kieren and fellow PDS sufferers return.
read more: The Must See Movies of 2020
In the Flesh only ran for two short seasons, but it's pre-Brexit exploration of the cultural divides between urban and rural populations, its depictions of mental illness, and its centering of queer characters are among the many strengths that set this series apart as something worth remembering and returning to. – KB
Justified
One of the best things any TV show can capture is a sense of place. FX's Justified did so in spades. Despite being filmed in California, Justified is a stunningly rich portrait of Appalachian America run through a crime novel prism. This chatty adaptation of an Elmore Leonard short story stars Timothy Olyphant as U.S. Marshal Raylan Givens and Walton Goggins basically harnessing the power of the sun as villain and occasional antihero Boyd Crowder. Justified is just thrillingly entertaining stuff and forever captures the meaning of what it means to "dig coal together." – AB
Killing Eve 
If you've never said, "Villanelle can step on my neck," did you even watch television in the late twenty-teens?! Our Lady of Television Phoebe Waller-Bridge gave us yet another stunner in the form of BBC America's psycho-sexual crime thriller Killing Eve. Adapted from the Codename: Villanelle books, the series follows MI6 desk flunky/crime enthusiast Eve Polastri (Sandra Oh, finally recognized for her perfect hair and finally given top billing) as she is plucked out of desk drone land by her boss/bad bitch Caroline (Fiona Shaw) for her insights into a female assassin, Villanelle (Jodie Comer).
The show manages to pack plenty of commentary on race, gender, the workplace, sex work, and even kicked off a trend of giant pink red carpet couture maximalism in between sneaky, brainy, sexy story beats with far more laughs than a show this good in other ways should be allowed.
As the women find themselves locked in a game of cat and mouse, it becomes difficult to tell who is hunting whom, and for what purpose. Is sexually fluid Villanelle in love with Eve, merely obsessed until she grows bored and kills her, or is this all some kind of ploy? Is married-to-a-moustache Eve falling for Villanelle, becoming enchanted with the idea of breaking out of her rut, or genuinely starting to tap into her inner sociopath? Who can say, but in the meantime you can catch me ogling both of their wardrobes, mainlining the trance-chic soundtrack, and counting down the days until Killing Eve season 3. – DH
The Leftovers 
The Leftovers was Damon Lindelof's television followup to Lost and also in a strange way HBO's very belated followup to The Sopranos. Just like the classic drama that preceded it, The Leftovers was all about coming in at the ending of something: in this case the ending of the world. When 2% of the world's population is raptured in a mysterious celestial event known as the Sudden Departure, those left behind have to grapple with what it means to live in a world of such impermanence. Boasting a great first season and classic final two seasons, The Leftovers was one of the best series of the decade and perhaps one of the best meditations on grief ever communicated. – AB
The Man in the High Castle 
It wasn't just the alternate history in which the Axis powers won World War II or even the dimension-hopping sci-fi elements of The Man in the High Castle that made this adaptation great. That credit goes to the magnificent characters enacted by the principal cast including Rufus Sewell's despicable yet sympathetic John Smith, Alexa Davalos' soft-spoken but indomitable Juliana Crain, and Cary-Hiroyuki Tagawa's perfectly serene Trade Minister Tagomi. The series had its ups and downs in its 2015-2019 run, but not only did it lead the way in solidifying Amazon's position in the streaming service wars; it also nailed the landing with a top-notch ending that surpassed previous seasons. – Michael Ahr
Mr. Robot
A lot of creators describe their TV shows as a "x-hour movie." It's a mostly bullshit way to describe a series, but Mr. Robot creator Sam Esmail gets a pass from us if he wants to describe his cyberpunk thriller that way. Esmail expertly blends Hitchcockian paranoia and abnormal framing to create a show that looks like nothing else on TV, and that's before we mention the show's content, from its radical Eat the Rich politics to its unflinching exploration of trauma and mental health. Emmy-winning star Rami Malek is at once magnetic and deeply uncomfortable to watch. – NH
Orange is the New Black
In hindsight, the success of Netflix seemed inevitable. Early in the decade the nascent streaming service was too rich, too popular, and too singularly dedicated to being a part of the TV conversation for it to not eventually produce a hit. How lucky are we though that Netflix's first hit turned out to be Orange is the New Black? Jenji Kohan's seven-season long dramedy used Piper Kerman's memoir of incarcerated life as a jumping off point to tell sprawling stories about women and the prison industrial complex in America. While Taylor Schilling's Piper was the focus of the show's first season, Orange is the New Black soon evolved into something much bigger in which just about every character had her voice heard. For over half the decade, Orange is the New Black was both a searing political drama and a hangout comedy set in one of the last places you'd want to hang out. – AB
Riverdale
Riverdale built its viewership slowly in the first season, mostly among teens and television die-hards who spent a lot of time on Twitter talking about how bonkers it was. From one week to the next, the adaptation of Archie comics seemed determined to both update its gender and sexual identity politics for the modern era (Betty and Veronica have better things to do than fight over Archie; #Choni for life) and be as extra as possible (wax-sealed invitations to a funeral come to mind, among about a million other examples). Equal parts Veronica Mars and Gossip Girl, more Twin Peaks than Vampire Diaries, Riverdale opened up a new CW era dominated by the Arrowverse and spooky-sexy adaptations of existing properties like Nancy Drew, Roswell, NM, and Chilling Adventures of Sabrina (even if that one lives over on Netflix). Riverdale, thank you for giving us annual musical episodes, the final heartfelt performance of Luke Perry, and teens who take breaks from their blood oaths to the Goblin King to go to the prom. – DH
Sherlock 
When Sherlock was good, it was very good, and when it was bad, it was horrid. So why does it deserve a spot on this list? In an age of adaptation, Steven Moffat and Mark Gatiss demonstrated just how relevant, novel, and exciting even the most adapted of properties could still be, making one of the most popular shows of the early decade that would launch its stars into super stardom—or at least into the MCU.
Benedict Cumberbatch is brilliant as manic genius Sherlock Holmes, and Martin Freeman is just as good (if not less showy) as his best friend and chronicler John Watson (not to mention future "Hot Priest" Andrew Scott as Moriarty). The whip smart series loses its way after the first two-ish seasons, spinning out on too much plot and not enough character, but we'll always have "The Reichenbach Fall," and the era of extra-long TV episodes this show helped inspire. – KB
Succession 
Sometimes TV shows excell by being the perfect mixture of high and lowbrow, capturing the attention of the entire public by having something to offer everyone. It's entirely possible to enjoy Succession on a surface level — you can laugh at the one-liners and brutal put downs and gape at the extravagant lifestyles on display. But there's also a story about broken people self-sabotaging and back-stabbing in a modern Shakespearean power struggle. Regardless of how you watch, this band of contemptible buffoons has us enthralled. It's the guiltiest of TV pleasures, like bingeing on ortolan every Sunday night. – NH
True Detective
Every now and then you'll hear a "time is a flat circle" out in the wild and smile at all the good times we shared with True Detective this decade. True Detective came out of the gate in 2014 providing fodder for compelling watercooler conversation in a way that only good TV can provide. The show's first season was unambiguously great with writer Nic Pizzolatto concocting a pulpy detective novel narrative with some occult elements for lead actors Matthew McConaughey and Woody Harrelson to sink their teeth into. Rushed into production after the first, the second season was lacking a sense of joy and creativity. But Pizzolatto and the show got back on track with the third installment, which sent Mahershala Ali and Stephen Dorff out to the Ozarks for a decades-spanning tale of pain and regret. – AB
The Best Comedy Shows of the 2010s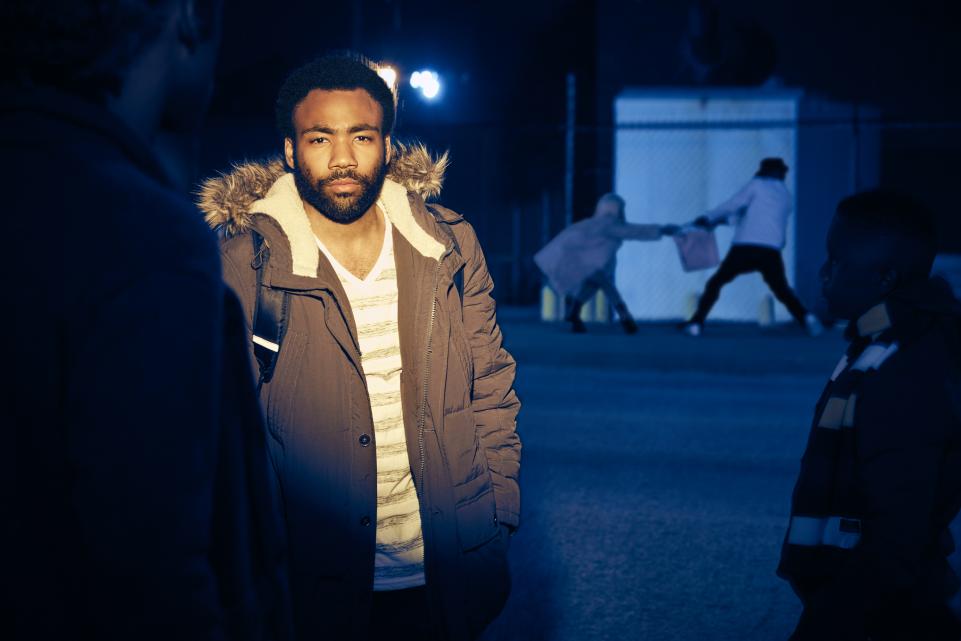 Atlanta
You never know what you're going to get when you turn on an episode of Atlanta. Is this going to a simple half hour following the ascent of Paper Boi's (Brian Tyree Henry) rap career with Earn (Donald Glover) and Darius (Lakeith Stanfield) along for the ride? Or is it going to be a Southern Gothic mystery? A parody of local TV news? A terrifying horror movie starring corpse-like recluse Teddy Perkins? Above all else, FX's Atlanta is a vehicle for all of Donald Glover's best ideas. And as it turns out: Donald Glover has a lot of good ideas. – AB
Barry 
Bill Hader's post-SNL starring vehicle has turned into one of the most exciting dramedies of the decade. Filled with humor, pathos, and tension, Barry quickly establishes its dramatic stakes with an inventive hitman story. With its titular emotionally-stunted contract killer who catches the acting bug, Barry takes the bones of Grosse Pointe Blank and infuses them with the moral quandaries, existential ennui, and downbeat, spirit-sucking compromises of Better Call Saul. Deeply human, funny, and surprising, Barry is as ambitious and sure-handed as any comedy in the last ten years. – NH
Crazy Ex-Girlfriend
Has any show taken bigger swings than Crazy Ex-Girlfriend? A victim of an off-brand title, this endlessly witty, raunchy, farcical feminist one-hour network musical is the kind of television miracle you where just hold your breath and hope it will keep happening. It comes from the brilliant minds of star/creator Rachel Bloom (of "Fuck Me Ray Bradbury" fame), showrunner Aline BroshMcKenna, and Adam Schlesinger (Fountains of Wayne, the music from That Thing You Do and Music and Lyrics). Meta doesn't even begin to cover a show that playfully pokes fun at sexism, musicals, Jewishness, television itself, and just about everything else they could think of, from girls night to the terrifying nature of childbirth.
read more: The Best Video Games of 2019
A list of things to love about this show: Broadway star Donna Lynn Champlin as best friend/obsessive/mom/lawyer Paula; the song "Gettin' Bi" and the treatment of bisexuality in general; Vella Lovell's sarcastic, low-energy (but eventually high-achieving) neighbor-turned-best-friend Heather; sexy AF lovably dumb leading man Josh Chan (Vincent Rodriquz III) and the fact that the white dude is the other, the delightful and grounded White Josh (David Hull); Santino Fonatana's Greg; Filipino culture; Valencia's glow-up.
There's a ton more, including an impressive catalogue of running jokes and the show's impressive, nuanced and long-term engagement with mental health. Many shows ended in 2019, and mostly folks focus on those that didn't see their endings through like Game of Thrones. But some of the "smaller" shows like Crazy Ex-Girlfriend went out by staying true to their message and their characters, with perfect aplomb, and that should be remembered and celebrated. – DH
Derry Girls
Nineties nostalgia is in, but it's a good bet no one was in a rush to re-live the Troubles in Northern Ireland. Leave it to the Irish to find the humor in everything – and put it to a stellar soundtrack to boot. Lisa McGee's half-hour comedy Derry Girls follows a group of teenagers at their all-girls Catholic school (plus one boy, genuine Derry Girl himself James – Dylan Llewellyn) as they get up to all kinds of ridiculous shenanigans like accidentally making people think a dog peeing on a statue is a miracle, accidentally burning down the best chip shop in town, accidentally driving a priest out of the priesthood, accidentally causing a bomb scare, accidentally feeding everyone marijuana scones at a wake, and a bunch of other nonsense.
In Derry Girls, politics is the backdrop, the white noise of teen life, while friendship, family, posturing about being cool, trying to make out, and general tomfoolery take center stage – though not necessarily in that order. Every character on the show is an absolute legend, from self-important Erin Quin (Saoirse-Monica Jackson) to visibly long-suffering headmistress Sister Michael (Siobhan McSweeney). It's pretty much impossible not to binge every new season immediately – we just hope they keep 'em coming. – DH
Fleabag 
For two glorious, perfect seasons of television, Fleabag (Phoebe Waller-Bridge) talked to us. Yes, us: you, me, them, and everyone else in the world lucky enough to have an Amazon Prime subscription. Fourth wall breaking isn't necessarily new or novel at this point but, on Fleabag, being let into the trust and confidence of the title character somehow felt like the most important thing in the world. Fleabag is one very simple story spread out over 12 short episodes, but the level of intimacy garnered between storyteller and audience created a television viewing experience like no other. Phoebe Waller-Bridge's carefully crafted character study is one of the best shows of this decade…or any other. – AB
GLOW
Is GLOW even really a comedy? What could have been a one-joke premise about an underdog group of women professional wrestlers who would mostly rather be doing anything else turned into one of the most charming shows of recent years. Its spectacular ensemble cast, anchored by Alison Brie, the endlessly brilliant Betty Gilpin, and Marc Maron in the best moments of his career would be enough for any show, but there might not be a better blueprint for comedic timing and dramatic pacing in all of TV right now. It's a mystery how this show can be so effortlessly hilarious and poignant or how it can turn the corner from life-affirming warmth to anxiety-inducing heartbreak in the space of a scene, but GLOW does it all, often before you realize what has happened. – Mike Cecchini
The Good Place
The original concept of The Good Place was fantastic enough. A "Skinny Girl" margarita mix-drinking Arizona suburb rat is accidentally sent to heaven and must quickly become a better person before the celestial powers-that-be realize their mistake and send her to The Bad Place where she belongs. But of course Michael Schur's series ended up being far more than that. For four seasons, The Good Place told a touching and hilarious story about humanity, our flaws, and how we could possibly ever get better. – AB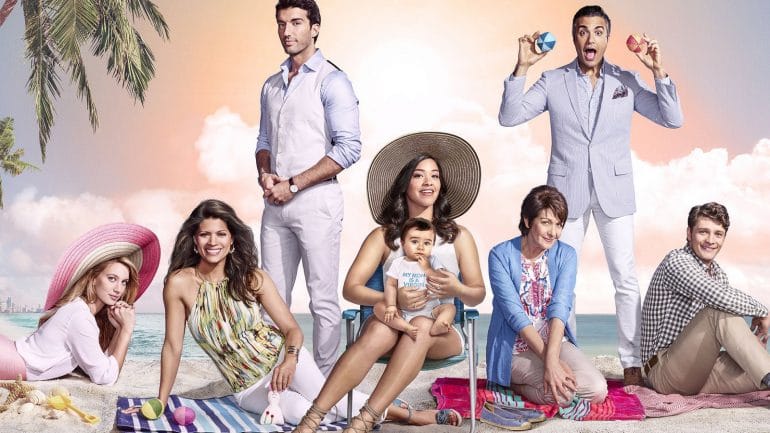 Jane the Virgin
The CW has changed a lot as a network, but there was a beautiful time when it was home to a number of delightful "outsider" type shows, wonderful creations like iZombie and Crazy Ex-Girlfriend that wouldn't have found a home on any other network, but found a loyal audience and told great stories in their time. Jane the Virgin embodied this as well as some of the network's other traits, like diversity and valuing the stories of women.
read more: The Best Comics of 2019
Jane the Virgin told the stories of the three vibrant Villanueva women as they lived and loved in Miami, kicking off with the telenovela-adapted plot of virginal Jane becoming pregnant due to an accidental artificial insemination. Starring actual telenovela heartthrob Jamie Camil and guest starring everyone from living legend/PEGOT winner Rita Moreno and Charo to Gloria Estefan and Juanes, Jane the Virgin managed to do something tricky in that it both comments on something and is the thing itself.
But the show is so much more than zany plots (though it reveled in them, as did its personable narrator). Jane is a story of family and faith, many different love stories, and one of the greatest character developments of all time in the form of Petra (Yael Grobglas.) It gave Abuela a genuine love life and showed people of faith with dimension. It made puns like no tomorrow. It called out human rights violations and microaggressions from season-long arcs to on-screen hashtags courtesy of the narrator. And it did it all with joy, fun, heart, and a signature guitar riff, at a time when we really needed something wonderful to cheer for on our screens. – DH
Key & Peele
There's a certain show on Saturday nights that tends to suck all the oxygen out of the room when it comes to sketch comedy on television. But more than any other, this was the decade where Saturday Night Live got all the competition it could handle and then some. Inside Amy Schumer, I Think You Should Leave with Tim Robinson, A Black Lady Sketch Show, and more all elevated the sketch comedy game in the 2010s. But it's Key & Peele that left the most indelible impact.
read more: The Best TV Comedies of 2019
Key & Peele was launched by Mad TV vets Jordan Peele and Keegan-Michael Key. The show came along on Comedy Central in 2012 with little fanfare and few bells and whistles. For five seasons this was, above all else, just damn good sketch comedy. Not only will many of the Key & Peele skits here be with us for years to come, but so will Key and Peele themselves. – AB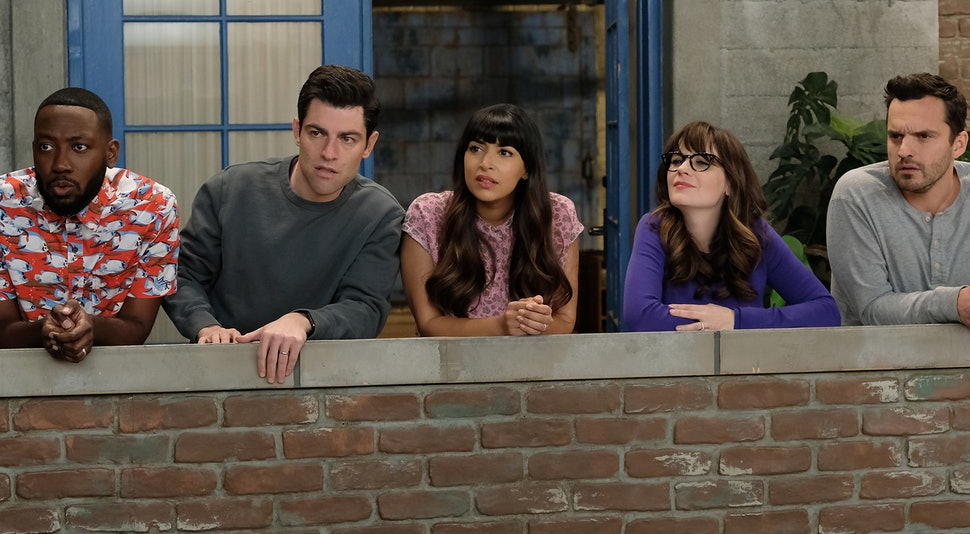 New Girl
Every decade has its quintessential hangout show, and for the 2010s that has to be New Girl. First of all, escalating rent prices and salary stagnation in the 2010s made it so this was the first time on TV that it was believable that four 30-somethings would still be sharing a loft together! Just kidding (barely). Anyway, Jess (Zooey Deschanel), Nick (Jake Johnson), Schmidt (Max Greenfield), and Winston (Lamorne Morris) were the roommates we wanted to watch bond, bicker, and play True American. Kudos to creator Elizabeth Meriwether and company for knowing exactly when to pair characters off, break them up, and eventually bring them back together to create some of the best will they/won't they stories in recent memory. – NH
Nathan for You
During a decade of generational comedic surplus on Comedy Central, Nathan Fielder comfortably slipped just below the spotlight with Nathan for You. Playing a heightened version of himself, Fielder set out to help struggling small business owners with elaborate marketing schemes that ranged from unorthodox to downright absurd. Some, like a completely germ-free hot dog stand, failed. Other concepts, like Dumb Starbucks, went viral and brought a new level of fame to Fielder and the show.
With each passing season, Fielder became more methodical and ambitious, ultimately leading him to spend three episodes' worth of budget on the series' epic, heartfelt, and perfect swansong, "Finding Frances." Cultural critic Errol Morris, writing for The New Yorker, went as far as to say the episode was his "new favorite exploration of love." The show at a surface level was about Fielder fighting for the little guy—he once enlisted a sleeper cell of taxi drivers to take down Uber. In taking the fight to the ground level, the genius of Nathan for You was how it seemed to find humanity—and stop to both appreciate it and laugh with it, not at it—in every twist and turn along the way. – Chris Longo
Review
Based on an Australian show of the same name, Review debuted in the middle of a period of stellar, star-driven hits for Comedy Central. Series creator and star Andy Daly unfortunately took a backseat on a network with Key & Peele, Amy Schumer, and Jon Stewart, and Review never quite received the full attention it deserved as the show failed to find an audience to match the loud critical acclaim.
Daly starred as Forrest McNeil, a TV host who set out to review "life experiences" based on user submissions and assign a star rating to them. The fun concept spiraled into utter lunacy because McNeil was steadfast in following through with the show's mission statement at the cost of his marriage, his physical and mental well-being, and nearly his life. An extreme example of how being a workaholic can affect those around you (although Forest's actions were heavily impacted by his shady producer Grant), Review gave us so much pleasure in watching the slow and painful demise of a good, but stubborn man. – CL
Russian Doll
The Groundhog Day format of one or more characters living out the same day over and over again became shockingly prevalent in the latter half of the decade with films such as Edge of Tomorrow and Happy Death Day deploying the concept. Maybe we all just felt as though we were reliving the same horrifying day over and over with to begin with. Regardless, the best use of the strategy came on television in Natasha Lyonne, Amy Poehler, and Leslye Headland's brilliant Russian Doll. Repeatedly killing and resurrecting Lyonne's Nadia over and over again not only proved to be an excellent source comedy but also led to a touching exploration of humanity and what we all owe to each other. – AB
Schitt's Creek
At first glance, Schitt's Creek may seem like a straightforward sitcom about a wealthy family losing everything and winding up in a small town filled with kooky characters. However, Dan Levy took this already rich situationally concept and gave us one of the kindest shows of the 2010s. Schitt's Creek isn't just a clever comedy starring The Great Catherine O'Hara, it's a story intentionally without homophobia where everyone, even the recovering socialites of the Rose family, has a place. Come for the famous Levy eyebrows, stay for the community theater productions of Cabaret. – KB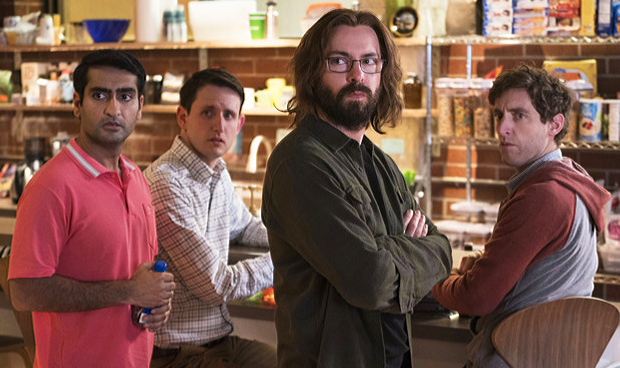 Silicon Valley
As far as popular, long-running HBO comedies go, Silicon Valley, from creator Mike Judge, never fully received the warm love and recognition it deserved despite a number of Emmy nominations over the years. Let's right that wrong here.
The show was resilient from the outset after the departure of two fan-favorite characters; losing Peter Gregory after season 1, who was played by Christopher Evan Welch, who passed away far too soon at the age of 48 in 2013, was a major blow; then the uncomfortable divorce with actor TJ Miller and the banishment of Erlich Bachman after season 4 could have crippled a lesser show. Silicon Valley only got better with age. Its remarkable final season was grounded in its core "tethics" and will be a lasting commentary on privacy, the moral and ethical responsibilities of Big Tech, and a transformational period in the valley. – CL
Veep
Pound for pound there may not have been a funnier show this decade than HBO's hilarious, brutal political satire Veep. Julia Louis-Dreyfus stars out as the show's titular vice president, Selina Meyer, who soon begins to climb (and then fall back down) the political ladder. For much of its earlier seasons, the show derived a lot of its humor from how impotent the office of the vice president is and how little respect Selina could garner. But as it grew and switched showrunners from creator Armando Iannucci to comedy TV vet Dave Mandel, Veep became more about power and the withered, blackened souls that who seek it. Hilarious! – AB
The Best Animated Shows of the 2010s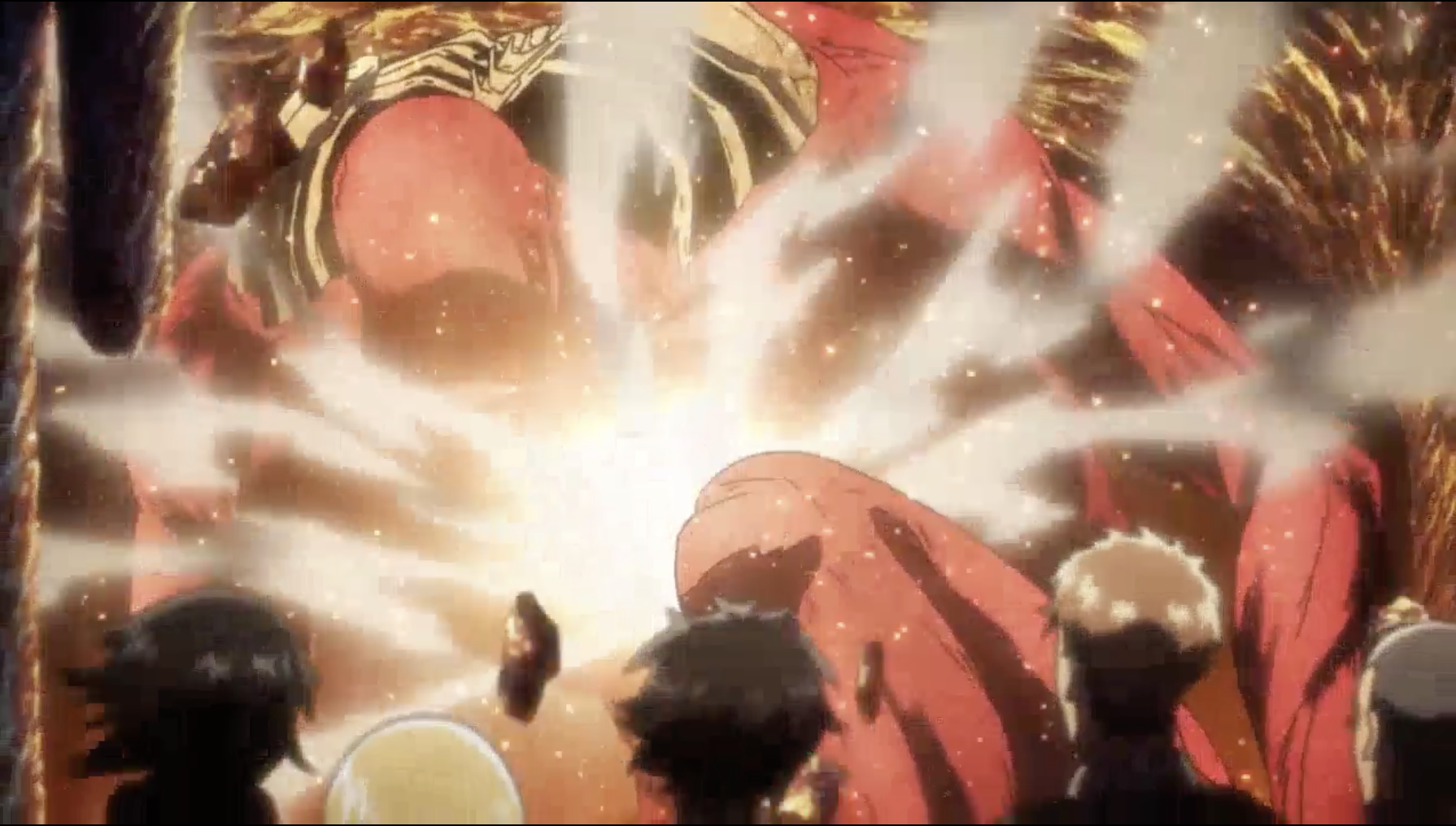 Attack on Titan 
Anime is more mainstream than ever before with more and more actors, athletes, and other public figures singing its praises. Still, every now and then there's an anime series that goes seriously mainstream. Attack on Titan is one of those blessed few. Over three superb seasons this decade, Attack on Titan followed the story of a human society living within a many walled city to protect themselves from enormous, violent creatures known as Titans. As protagonist Eren and his friends delve into the mystery of the Titans they reach further and further into the mystery of their own past. Ultimately Attack on Titan understands that the only thing more terrifying than a horde of cannibalistic giants is ourselves. – AB
BoJack Horseman 
BoJack Horseman didn't put its best foot forward when it premiered in 2014. The first half of the show's first season was an intriguing enough comedy about anthropomorphic animals in Hollywood but didn't elevate itself to a classic until it began to delve deep into the damaged psyche of its titular horse. Six seasons later and BoJack Horseman is an indelible part of this decade of television and one of the most touching, devastating series ever. – AB
The Legend of Korra
The much anticipated follow-up to Avatar: The Last Airbender had a lot to live up to and it did all that and more. Not content with being a simple sequel featuring the same cast, The Legend of Korra jumped the story into the future and let us see how the world of Avatar had grown and changed. While ATLA had been set in a simpler time before the widespread use of technology, Korra had to deal with a time period more akin to the roaring '20s with rapidly evolving technology. This set the stage for some of the series' most important political and social elements that gave Korra and her team more than enough to face off against.
read more: The Best Movies of the Decade
Korra especially didn't take any nonsense and was the exact kind of hero that made her perfectly stand apart from ATLA's Aang. Her growth throughout the series was extraordinary and the final season stands as the best stretch of episodes in the entire franchise. ATLA instantly became a modern-day classic but Korra helped prove the franchise had legs beyond that initial story. It showed the ATLA universe can handle all kinds of characters, philosophical dilemmas, and that even with huge changes it can still be just as good (and even better) than what came before. – Shamus Kelley
Rick and Morty
One hundred years from now, we'll have finally moved on after the final episode of Rick and Morty airs. At that point, it'll be hard to put into context how much of a cultural phenomenon this show was in the 2010s. Justin Roiland and Dan Harmon came up with the concept of a mad scientist grandfather and his halfwit grandson who go on epic space adventures. It spawned an obsessive fan base and unparalleled merchandising opportunities as limitless as the infinite realities Rick loves to jabber on about.
read more: The Best Comics of the Decade
Funny-looking aliens and funny-looking Mortys are surely part of the allure of the show, but Roiland, Harmon, and the rest of the creative team have poured their soul into intricately-plotted and deeply thoughtful storylines with astronomically high levels of jokes per minute (we counted) that have raised the bar for animated comedy. The intense amount of writing and animation scrutiny has led to some frustration amongst fans for the long periods of hiatus between seasons. It's all been worth it: a "bad" episode of Rick and Morty, if such a thing exists, would be the pinnacle for a hell of a lot of other TV shows. – CL
Steven Universe 
TV series, especially animated ones, have evolved in many incredible ways over the decade but few have done more to demonstrate what is possible with its format than Steven Universe. While starting off as a more self-contained and episodic wacky series, the creators slowly built up a roster of characters and stories that became so much more than anyone could have ever thought possible. From the unprecedented queer representation to the emotional storytelling that forms the core of the main arc of the series, Steven Universe isn't just content telling an engaging story. It wants to leave you with something more substantial to think on long after it's done. – SK
Voltron: Legendary Defender
The new gold-standard for updating an '80s kids show, or even how reboots should be handled in general, Voltron: Legendary Defender quickly stepped out of the giant robot sized shadow of the original and blazed its own path. Everything about the series worked, from its smart updates of the mecha and characters to its galaxy of aliens and worlds. No other show inspired this kind of fertile ground for spin-off material (which we still badly want, DreamWorks!). But the things that stick most with you are the cast, including the villains. The work that was done with them throughout the series made you feel like they were your best friends and led to endless discussion for even the most minor of characters. Voltron: Legendary Defender should grow in popularity and affection over time and we can only hope this isn't the last we'll see from this version of the series. It was truly something special. – SK
The Best Sci-Fi, Fantasy, and Horror Shows of the 2010s
The 100
When The 100 was first advertised, it had the look of the worst kind of CW stereotype. Teens coming from space in a sort of millennial take on Lord of the Flies, with fewer shirts and a heftier dose of, "we're back, bitches!" But the post-apocalyptic science fiction show quickly matured, showing far greater depth and higher stakes, with the staying power to go along with it. For one thing, in the world of The 100, almost all authority figures are (without fanfare) women and teenage girls, whether they're brutal warriors, brilliant tacticians, bleeding hearts trying to keep everyone from coming to blows, or some combination of the three. The allegory that is The 100 complicates the American origin story by showing the brutality and thoughtlessness of the Sky People and illuminating Grounder culture to complicate the narratives the Sky People like to tell themselves, not allowing for a neat and tidy us-versus-them narrative.
read more: The Best Video Games of the Decade
There are famously no good guys in the world of The 100, but the characters we root for are the ones who try to understand other factions, minimize violence, and make the best of the bad choices they regularly face. Unlike so many other shows, The 100 doesn't let its characters off the hook. From the season 1 reveal of a sweet little girl committing murder and the devastating events that follow, when The 100 sets up a premise, it follows through, in brutal order. And once again, unlike so many other shows commonly perceived as more prestigious or more grown up, the characters on The 100 actually have to live with their trauma, physical and emotional. – DH
Black Mirror
Charlie Brooker got so good at predicting the future that he had to set episodes of the more recent seasons of Black Mirror even further into the future so time wouldn't catch up with him. That's an impressive track record, but a scary proposition considering the bleak outlook many episodes of the tech-focused anthology series tend to have. During the 2010s, Black Mirror was the poster child for audiences falling back in love with the idea of anthology television, prompting a chorus of critics to christen it a Twilight Zone for the modern age. Only time will tell if Brooker's cautionary tales of techno-paranoia will be as lasting as Rod Serling's work, but high points like "Be Right Back," "USS Calister," and "San Junipero," amongst so many others, are deeply affecting studies of technology's impact on humanity that will be revisited for some time. – CL
The Expanse
Not many shows improve with age, but The Expanse, which has its roots in the sprawling James S. A. Corey series of novels, has gotten better and better each season since it premiered in 2015. The space-centered, hard sci-fi series gained strength from its realistic depiction of space travel by refusing to wave away the laws of physics with things like artificial gravity, teleportation, shields, or laser weapons. Instead, The Expanse focused on political conflicts between factions within our own solar system while introducing, season by season, the threat of a long-dead but still dangerous ancient alien civilization. Because the show centered around the actions of a scrappy, ragtag crew of unlikely heroes, Holden, Naomi, Alex, and Amos quickly became fan favorites and, over time, like family. – MA
Game of Thrones
Put aside your feelings about the finale for a moment and consider the pop cultural juggernaut that was HBO's Game of Thrones during the '10s. Prior to Game of Thrones' premiere television was on a serious artistic upswing but still lacked one important element native to its filmic counterparts: Spectacle. That all changed this decade with the excellent, excessive, and expensive fantasy series based off George R.R. Martin's previously thought to be unadaptable books. Game of Thrones accomplished big feats that no other TV show had been able to before this decade. Not only that, but it had the audacity to tell an incredible, intensely real and political story to boot…for at least six seasons. – AB
The Haunting of Hill House
When looking at television as a whole in the 2010s, adaptations, remakes, and reboots were a major storyline. Some of the more successful ones decided to deviate from their source material and instead "remix" the original work. Mike Flanagan opted for the remix route with his Netflix adaptation of Shirley Jackson's iconic 1959 ghost story The Haunting of Hill House. Flanagan took major liberties–setting the story around a family with new characters, switching between past and present timelines, and modernizing the themes of the book–while still capturing the essence of the novel.
Jackson's novel is chilling, particularly in its final chapters, but Flanagan evenly disperses the horror over its 10 episodes and creepy creations like like "Bent-Neck Lady" helped cemented the writer/director as one of the new masters of horror for the decade. His real achievement with Hill House was that the scares always felt secondary because the family story at the heart of the show powered the storytelling engine – punctuated by a masterclass in screenwriting with "Two Storms," alternative perspectives from a family experience from the past and in the present at a funeral. There's a reason Flanagan will be bringing most of his tremendous cast back for an entirely new story in the second season of our new favorite horror anthology. – CL
Legion
"Wait," we can hear you ask, "doesn't this belong in the superhero section of this article?" No. No it does not. Ostensibly an X-Men spinoff, and yes its title character was a mutant (the son of none other than Charles Xavier), Legion was three seasons of psychedelic weirdness only barely disguised by its genre trappings. While it never matched the sheer perfection of its first season, it still remains the most visually (and musically) ambitious major franchise spinoff ever. Fans may be rejoicing that Disney's acquisition of 20th Century Fox has brought the X-Men and all related characters "home" to the MCU, but let us assure you: Disney will never allow something as gloriously bonkers and beautiful as Legion to make it to the screen ever again. If you haven't had the pleasure to meet David Haller, fix yourself something, turn down the lights, turn up the speakers, and settle in for a real trip. – MC
The Magicians
The Magicians doesn't have to be as good as it is. Syfy's adaptation of Lev Grossman's bestselling fantasy series could just be a clever, millennial-driven subversion of fantasy tropes from culturally foundational works like The Chronicles of Narnia and Harry Potter, and it would probably still deserve a spot on this list. But this weird, wonderful, and often laugh out loud funny series also has some of the best character work on television, prioritizing the emotional throughlines of its ensemble over all else—even when those same characters are engaged in some of the most intentionally outlandish storylines this side of Riverdale. From its annual musical episode to one of the more fully-realized survivor character arcs on television, The Magicians has more than one spell up its sleeve. – KB
The Mandalorian
For decades, fans have wondered what a live action Star Wars TV series might look like. Often rumored but never realized, there was often talk of a small screen visit to the galaxy far, far away, but it never amounted to more than just that. That is, until The Mandalorian rode into town courtesy of Disney+. Mixing elements of spaghetti westerns and samurai epics like Lone Wolf and Cub, The Mandalorian used familiar Star Wars imagery to tell a stark, gritty tale centered around its laconic, helmeted hero. The genuine pop culture phenomenon of Baby Yoda alone would be enough to guarantee its place on this list (and our hearts), but the show's embrace of the kind of world building that made Star Wars so appealing in the first place may be its greatest accomplishment. – MC
Orphan Black
Orphan Black hooked viewers with its initial premise: what do you do when someone who looks just like you dies at your feet? But the conspiracy behind the sisterhood of clones went much deeper than that, and the remarkable performance of lead actor Tatiana Maslany; who gave Sarah, Cosima, Alison, Helena, and several other duplicates unique personalities and distinct motivations; drew fans in even more. Orphan Black managed to infuse humor and gender identity issues into its compelling central mystery with admirable expertise, and the show built a loyal following for its humble network, BBC America, during its 2013-2017 run. – MA
Stranger Things
In an era where established IP, nostalgia, and reboots rules every screen, big or small, Stranger Things arrived seemingly from nowhere in the summer of 2016 and captured the collective imagination like only a…well, like only a nostalgic love letter to IP of days gone by could. But the true appeal of Stranger Things is in its authenticity. Far more than mere pastiche or homage, what is now the flagship Netflix Original hits that rare period piece sweet spot in how it doesn't just evoke its early 1980s era, but feels like it's actually of its era. Mixing effective scares with perhaps the best young ensemble cast in modern TV history and eye-popping special effects with lovingly recreated 1980s details, Stranger Things is like a genre unicorn, and not even the legion of imitators it will inevitably spawn will ever be able to diminish that. – MC
The Walking Dead
Well…it's had its moments. The Walking Dead has certainly been one of, if not the most inconsistent series on this list. That's bound to happen when a network cycles through showrunners at a rate of one per every two seasons and makes clear that they never want their cash cow show to ever end. On a creative level, the deck is very much stacked against The Walking Dead. Its creative team has had to balance their story, Robert Kirkman's original vision, and the zombie empire aspirations of their corporate parents. Which makes it even more impressive when the darn thing works. The Walking Dead at its best, including seasons 1, 4, 5, 9, and 10 offers up some of the most exciting genre storytelling we have on television. – AB
Westworld
Who ever would have thought that a TV show based on a middling, barely-remembered Michael Crichton movie would turn into a critical darling and pop culture brain twister, right? While Westworld's second season didn't quite scale the bizarro intellectual heights of its first (and its upcoming third season looks like it's about to revamp the concept almost completely), that first season alone would still be enough to guarantee this HBO series a place on this list. Western flavor, dystopian sci-fi, and the moral, ethical, and sexual issues of the inevitable advances of artificial intelligence combine with competing timelines and general weirdness to make Westworld one of the most unique shows in HBO history. – MC
Wynonna Earp
In a decade in which mainstream storytellers were continuously undervaluing queer fans by ignoring, sidelining, or killing off queer characters, Wynonna Earp became a safe harbor for women and queer fans alike to see characters who look and live like them fight monsters, drink whiskey, and lead generally messy lives. A supernatural western romp of a show, Wynonna Earp is more than just a story about the descendant of Wyatt Earp, cursed to vanquish the resurrected outlaws her great-great-granddaddy first killed, it's a (found) family drama that is as hilarious as it is heartfelt, led by one of the most empathetic showrunners on TV and supported by one of the nicest fandoms in the Ghost River Triangle and beyond. – KB
The Best Superhero Shows of the 2010s
Arrow
The show that turned Greg Berlanti into the busiest man in the TV business. The show that launched the largest live-action exploration of the DC universe in history. The show that launched four spinoffs (and counting). The show that successfully made Green Arrow, of all frakkin' characters, into a household name. The show that somehow, despite consistently putting on the most spectacular action sequences and fight scenes week after week for eight consecutive seasons, somehow still doesn't have a single Emmy nomination to its name (that's really gotta change). And through it all, we've had series lead Stephen Amell, one of the most convincing actors to ever play a superhero, whose performance became increasingly layered and sympathetic with each passing season. With a terrific cast who are aided and abetted by an incredible team of directors, fight coordinators, and stuntpeople, Arrow has consistently delivered a weekly dose of action movie excitement in the DC Universe. We're gonna miss it when it's gone. – MC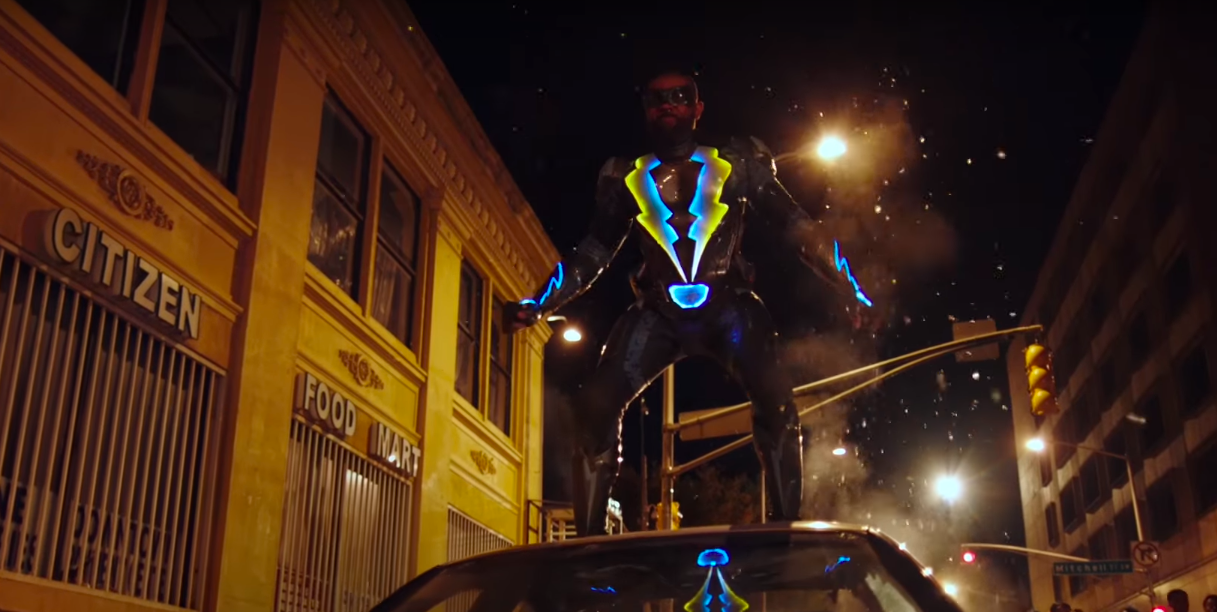 Black Lightning
Black Lightning may technically be an Arrowverse show, and Jefferson Pierce and his family are certainly DC Comics characters, but this series has always had more important things to worry about than its CW cousins. Embracing nighttime action sequences with an enthusiasm that not even the generally nocturnal Arrow has (the better to spotlight the title character's incredibly cool costume and electric superpowers) and filmed in Atlanta rather than Vancouver, Black Lightning isn't remotely concerned with the goings on of the wider DC Universe and instead puts its focus on the immediate problems in the city of Freeland, like institutional racism, drugs, and education and family issues. Via its superhero story veneer, Black Lightning has drawn parallels to modern issues like Black Lives Matter and past horrors like the Tuskegee experiment with ease, keeping its social conscience at the forefront of its storytelling. It's possible that we'll see more of the Pierce family in the main Arrowverse after Crisis on Infinite Earths concludes, which should draw more eyes to what has been the very best of these shows since its premiere.  – MC
Daredevil
While the grand Marvel Netflix partnership has come to an end in favor of an MCU-centric future on Disney+, Daredevil will always be first in our hearts. Opting for an occasionally foul mouthed, often graphically violent street level realism, Daredevil was as much the story of Wilson Fisk (Vincent D'Onfrio) and his rise to the top of the criminal heap in New York City as it was about Matt Murdock (Charlie Cox) and his moonlighting as a masked vigilante. Over the course of three seasons, Daredevil gave us a series of unforgettable performances (including Jon Bernthal as the Punisher) and some of the most convincing, brutal, and innovative fight scenes ever seen in a superhero property on the big or small screen. Don't be surprised if Daredevil eventually returns in some form in the MCU, but we'll be shocked if it ever matches the intensity of its best moments on Netflix. – MC
The Flash
Jettisoning Arrow's brooding in favor of more traditional brightly colored superheroics, and successfully making the Fastest Man Alive and his impressive power set look great on a TV budget, The Flash was an immediate hit both with CW viewers and longtime comic book readers thanks to its wholehearted embrace of one of the best (and most ridiculous) rogues' galleries in the business, not to mention concepts like time travel, the multiverse, and the speed force. The show's hopeful, optimistic, sometimes humorous take on the DC Universe set the tone for the next two Arrowverse success stories with Supergirl and Legends of Tomorrow and proved that a superhero show doesn't need a high concept makeover to work on TV. The first and most successful Arrowverse spinoff might now be the most important show in the CW's entire stable. – MC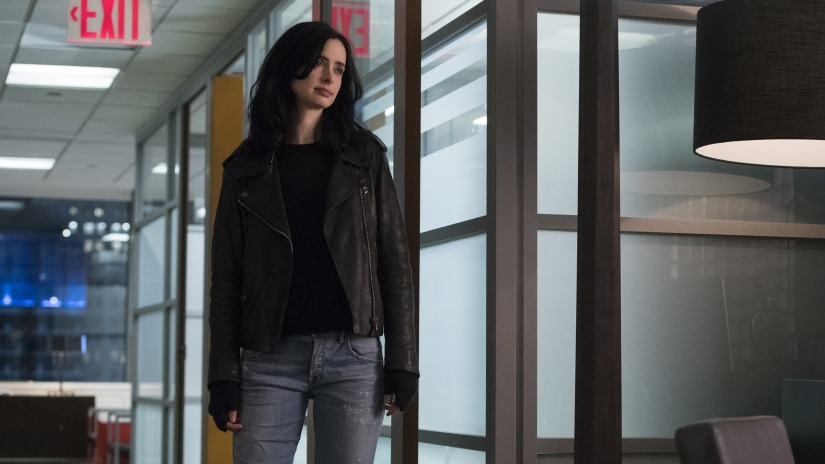 Jessica Jones
Jessica Jones stormed into our lives with a first season that came about as close to perfection as you can get. With her drinking, swearing, crappy office, poor life skills and same old pair of ripped jeans, Jessica is outside the bounds of what women protagonists are usually allowed to be. Krysten Ritter brought her perfectly to life from the pages of comic books as Jess actively rejected the superhero mantle and often made bad, selfish choices. It's impossible to separate the character from the show – she was the show. Yes, Rachael Taylor's Trish was a great addition, her relationship to Luke Cage was unparalleled, gender-swapping frosty Jeryn Hogarth and casting Carrie-Ann Moss was genius and Eka Darville's Malcolm was the show's moral compass, but Jess carried the weight of the world on her shoulders.
A survivor of the insidious abuse of David Tennant's Kilgrave, she has meant so much to those of us who don't get to see ourselves on screen in a meaningful, interesting, no-bullshit way. With a road to recovery that lasted the entirety of her series and had no easy answers, Jessica Jones was so different from the disappointing eye roll-inducing girl power we often have to accept. It's unfortunate that the show didn't quite know how to keep things interesting enough without Kilgrave, but that doesn't diminish the show's impact. – DH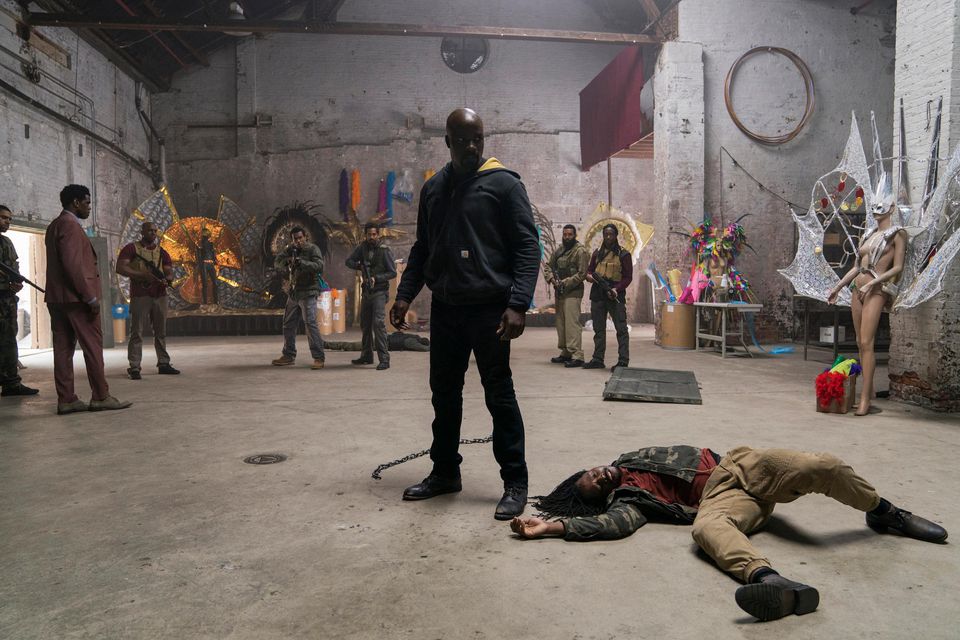 Luke Cage
Sure, Luke Cage was the third Marvel Netflix collaboration (after Daredevil and Jessica Jones), and by the time this show started streaming, some of the novelty around having an R-rated corner of the MCU had already worn off. While the show had to carry the usual Marvel/Netflix burden of having a few too many episodes per season, it was still so packed with lore (of both the comic book and real variety) and so stylish that it was easy to forgive the occasional pacing issue.
The rare adaptation that surpasses its source material more because of its departures, Luke Cage felt impossibly fresh, thanks in no small part to stunning performances from heavy hitters like Mahershala Ali and Alfre Woodard, and a star-making turn by Mike Colter as the title character. Soundtracking the series with an endless supply of old school hip-hop and classic soul made the atmosphere, and the addition an original score unmatched in the entirety of Marvel's screen output was next level, but dropping beautifully filmed "live" performances at the Paradise nightclub into numerous episodes made Luke Cage unlike any other superhero show in history, let alone on Netflix. – MC
Watchmen
There should never be a Watchmen adaptation or sequel on television. On this much we all agreed upon going into 2019. And on this much we are all completely, blessedly wrong. HBO's Watchmen expands upon Alan Moore and Dave Gibbons' essential original text and brings the narrative into an uncanny approximation of our modern world where the politicians, heroes, and villains, may be different but America's legacy of hate remains the same. Damon Lindelof, his writing staff, the cast, and every one else involved did the impossible this decade and made a Watchmen sequel feel not only welcome, but necessary. – AB
Read and download the Den of Geek Lost in Space Special Edition Magazine right here!