Features
BBC Ghosts Deaths: How Pat, Thomas, Fanny, Humphrey & Julian Died (and the Flashbacks We're Still Waiting to See)
Catch up on the death stories of the characters we know so far ahead of the season 4 release of BBC's Ghosts on September 23rd.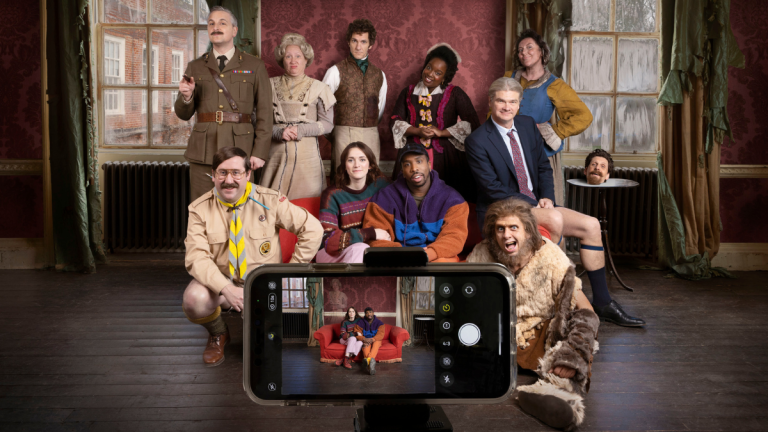 Good news! Series four of the critically acclaimed BBC sitcom Ghosts is due to begin airing on Friday the 23rd of September 2022, bringing us all a much-needed laugh. This comedy, created by and starring many of the team behind Horrible Histories, has earned itself a dedicated and enthusiastic fandom (as well as an American remake on CBS) thanks largely to its heartwarming ensemble performance.
Although the majority of the characters are ghosts from various eras, we still don't know how many of this varied bunch died. One of the show's many charms is that it gradually drip-feeds us the hilarious and often lowkey heartbreaking back-stories of the ghosts one by one over the course of each series, so no doubt series four will reveal the fates of a few more characters. 
But what do we know about how the ghosts died so far? Here's a recap:
This roundup contains SPOILERS about the BBC series Ghosts
Pat Butcher
The tragic fate of Jim Howick's scoutmaster Pat was the first 'ghost story' to be revealed back in series one. Episode three ('Happy Death Day') opens with a flashback to 1984, when a very-much-alive Pat is using the grounds of Button House to teach his scouts about archery.
Perhaps unwisely, he allows the boys to pass around the bows and arrows while he doles out instructions, only to be interrupted mid-sentence as an arrow shoots clean through his neck. A scene equal parts funny and horrifying ensues, where he tries to get the stunned boys to help him, while attempting to remain calm, as he makes a doomed effort to drive himself to hospital on the scout bus before crashing into a tree.
Later in the episode, we see Pat's family visiting Button House on the anniversary of his death, and discover his son Daley is now happily grown up with a son of his own, who he has named after his late father. No, YOU'RE crying.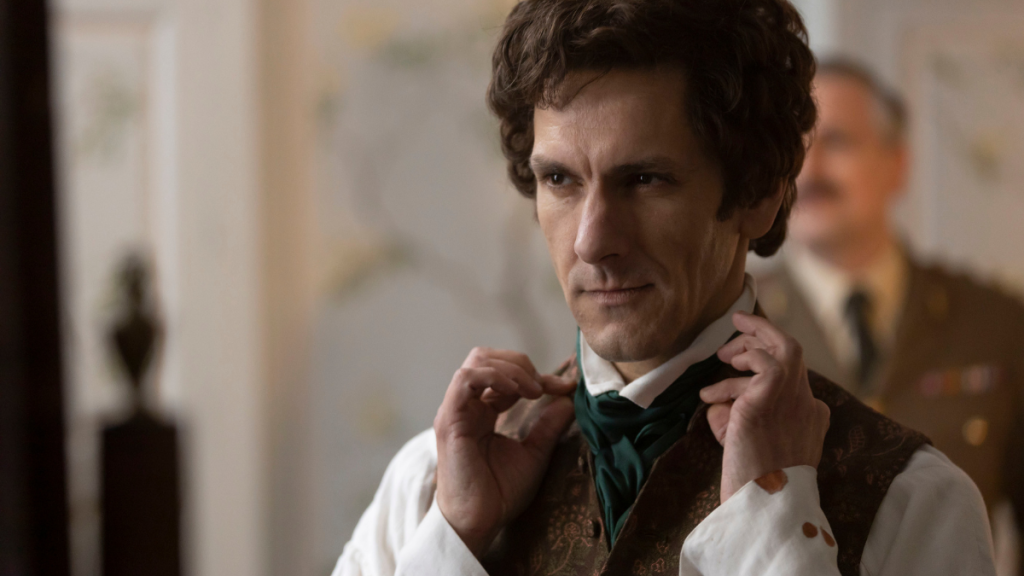 Thomas Thorne
One of Ghost's most beloved and ridiculous characters, Mathew Baynton's Thomas is a poet and hopeless romantic from the Regency era. We learn of his fate in episode four of series two, 'The Thomas Thorne Affair', in which we also learn where Button House gets its name.
Thomas arrived at the then-named Higham House with the intention of wooing its owner's daughter, Isabelle, by performing one of his (frankly awful, two-hour long) poems. He is sabotaged by his cousin Francis Button, who first gives Thomas a fake letter he wrote from Isabelle denying her feelings for him, then leads Thomas to believe Isabelle's honour has been insulted by a military man, which prompts Thomas to challenge him to a duel.
Francis then seals Thomas' fate by telling him to take twenty paces at the start of the duel instead of the required ten, leading to him being shot fatally in the back. In one final cruel blow, a dying Thomas asks for Isabelle, and Francis promises he'll fetch her but doesn't, leaving Thomas to die alone. Cheery stuff. Anyway, Francis Button marries Isabelle and the house is renamed Button House after him, so there we have it.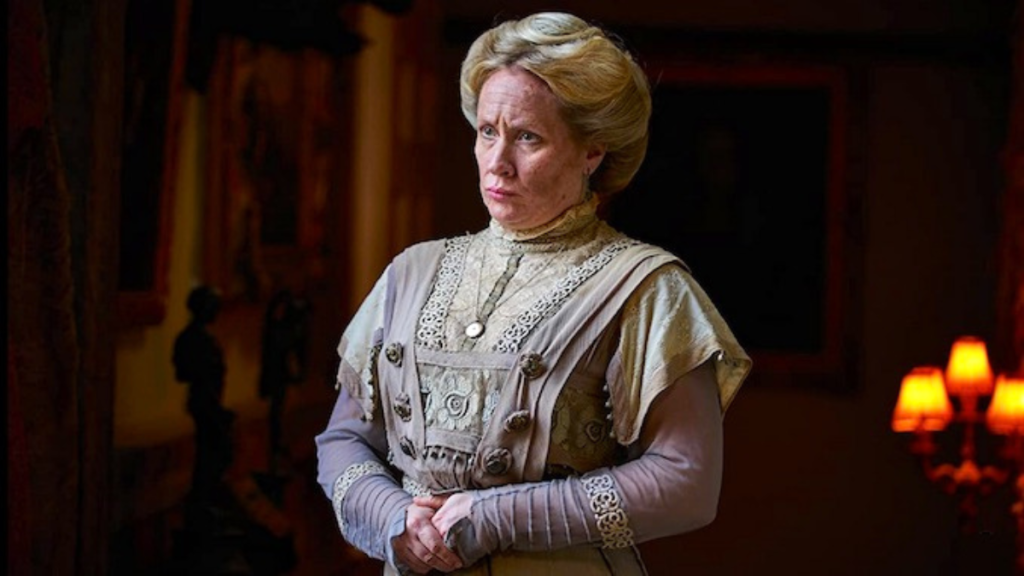 Lady Fanny Button
The way Lady Button died was revealed in the very first episode of Ghosts: she was pushed out of the bedroom window by her husband George after discovering him having a threesome with their groundsman and butler. Quite the scandal! In the 2021 Christmas special we found out their marriage was somewhat forced both ways, as Fanny's father had bankrupted the family through gambling and George was a wealthy, 'wayward' (presumably secretly gay) bachelor.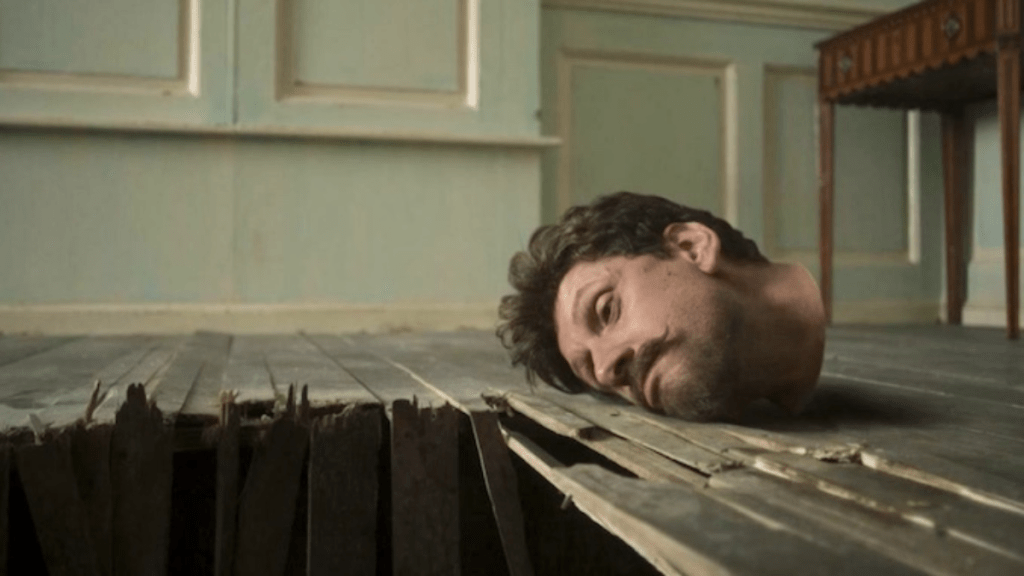 Humphrey Bone
Like Scoutmaster Pat, who is doomed to spend eternity with an arrow through his neck, Humphrey's death is obvious from his appearance, considering his body spends most of its time wandering around trying to find his head. We discover the details of his comically tragic Elizabethan fate at the beginning of series three of Ghosts, in the episode called 'The Bone Plot'.
Like Fanny, Humphrey's marriage is one of convenience rather than love, and he and his French wife Sophie live separate lives, him trying and failing to keep her entertained, even though neither of them speaks the other's language. Or so we think. Sophie turns out to have much better English than she'd been letting on, when we discover she and the 'book group' Humphrey arranged for her have actually been plotting to assassinate Elizabeth I.
When Her Majesty's Guard arrive to apprehend the plotters, Humphrey nobly blocks the door to give his wife time to escape, and then hides from the guards in a fireplace. When the coast is clear, he steps out and pats the fireplace in delight, only for two decorative swords hanging above it to fall and decapitate him. The guards then find him and claim it was they who killed him, and he's falsely remembered as the mastermind behind the deadly plot.
Julian Fawcett
Although it seemed fairly obvious from his state of half-dress and sleazy politician vibe, it isn't until the series three episode 'A Lot to Take In' that we find out for sure that Julian has died in a sex scandal. He has a suspected heart attack mid-intercourse while having one of his many affairs (this time with another politician called Lindsay) during a Champagne-fuelled fundraiser being held at Button House. In the words of Julian "It was the dream death – booze, bit of rumpy-pumpy, and out. There are worse ways to go."
Mary
The final ghost whose fate is known so far, all we've really learned as yet is that Mary was accused of withcraft and burned to death at some point in the 17th century. This gives her the disturbing ability to make people smell burning when they are around her. We know that Mary is still traumatized by her horrific death, so hasn't spoken about it in 400 years. We got close to hearing more in series two, during the episode Redding Weddy, but the Captain's bomb detonates causing a fire in the garden, setting back her progress.
The Ghosts Whose Deaths Remain a Mystery
Three ghosts' fates remain completely unknown to us, but here's the clues we've had so far: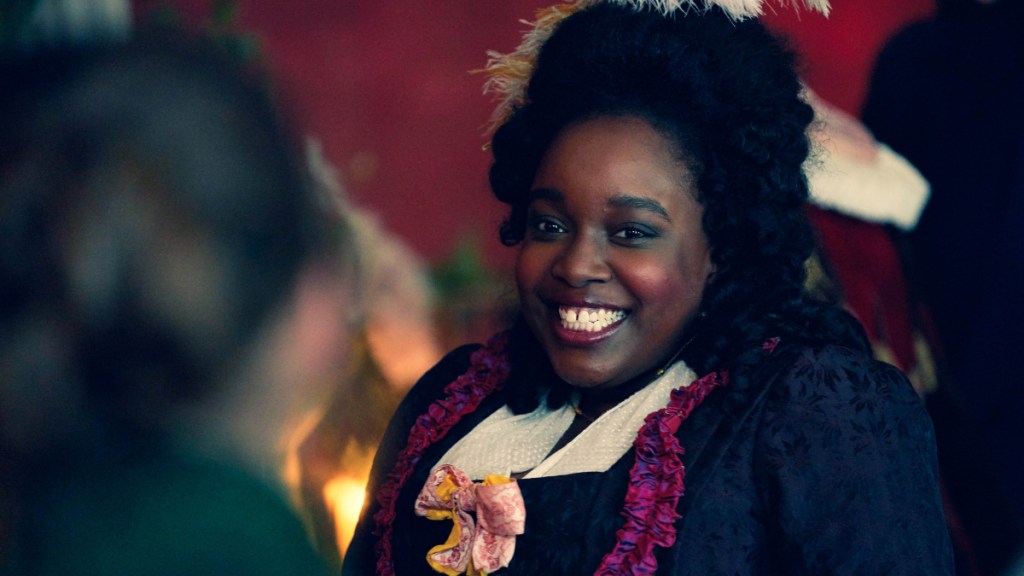 Kitty
Lolly Adefope's Georgian noblewoman Kitty is one of Ghosts' most beloved characters thanks to her cheerful naivety and childlike innocence. In series three episode Something to Share? we learn that she was adopted and had one sister, her parents' biological child, who resented and bullied her while Kitty remained blissfully ignorant. We may well find out her sister was involved in some foul play surrounding her death.
The Captain
It was during season two of Ghosts, in the episode Redding Weddy, that we learn the Captain was stationed at Button House as commanding officer of a troop during World War Two. It's been hinted that he was researching a new landmine (one of which is found and exploded in the gardens) and we also learn he was in love with his second-in-command, Lieutenant Havers, but fails to admit his feelings before Havers leaves for the front. Maybe he died of a broken heart? Perhaps not.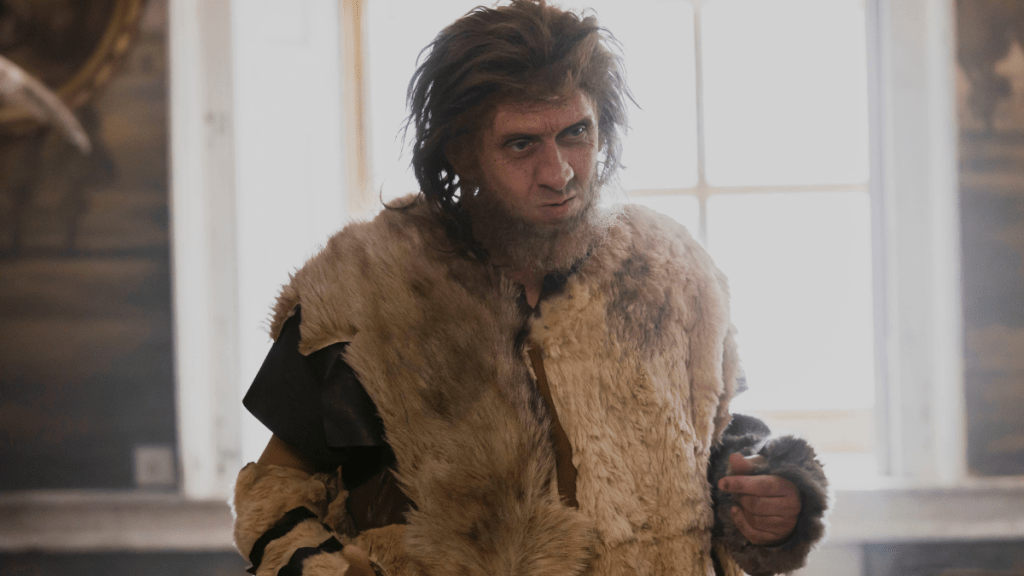 Robin the Caveman
The prehistoric death of lovably silly Robin is a total mystery to us as yet. He's been around so long, maybe he can't even remember.
Hopefully we'll learn more about how the remaining ghosts died when season 4 of Ghosts returns to the BBC on 23rd September.