Features
BBC Ghosts' Best Episodes (So Far)
With a superb ensemble, hilarious scripts and surprising emotional turns, it's hard to choose the top episodes of BBC sitcom Ghosts. Here goes!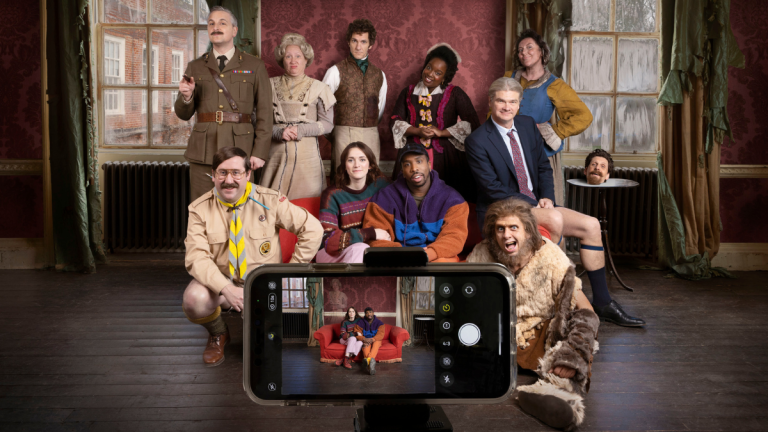 WARNING: This article contains major spoilers for all of the BBC's Ghosts
When Ghosts first aired on the BBC in 2019 – with its exceptional ensemble cast including Charlotte Ritchie, Mathew Baynton, Lolly Adefope and Ben Willbond – you could say our spirits were instantly raised. Thankfully, the jokes on this much-loved sitcom are much better than that, which is partly why the show's had four successful series, with a fifth on the way.
But Ghosts isn't just about humour, it also makes us feel something. When married couple Alison and Mike discover they've inherited a mansion in the first episode, they arrive seeming quite lost in life. Button House's ghostly occupants – including 1980s scoutmaster Pat, Georgian noblewoman Kitty and caveman Robin – aren't faring much better in death. The way the characters bond, learning as much about themselves as they do their various pasts, makes Ghosts the ultimate hug-in-sitcom-form – but it's also just properly laugh-out-loud funny.
Here are our top 10 Ghosts episodes so far:
10. The Ghosts of Christmas (Series 2, Christmas Special)
The show's first Christmas special aired on the infamously depressing Lockdown Christmas Day of 2020, so perhaps that's why its story of Mike's chaotic family festivities – where despite his best efforts to remain in charge, his larger-than-life relatives insist on taking over the dinner – was so thoroughly charming.
We also learn significant information about the life of Julian – a disgraced politician who has been a ghost at Button House since the 1990s – discovering he consistently avoided family Christmasses while he was alive because he preferred gallivanting around doing dodgy oil deals and living it up in Amsterdam's red light district.
In typical Ghosts fashion, the episode ends with an unexpectedly poignant musical moment, so we recommend having the tissues ready.
9. Redding Weddy (Series 2, Episode 3)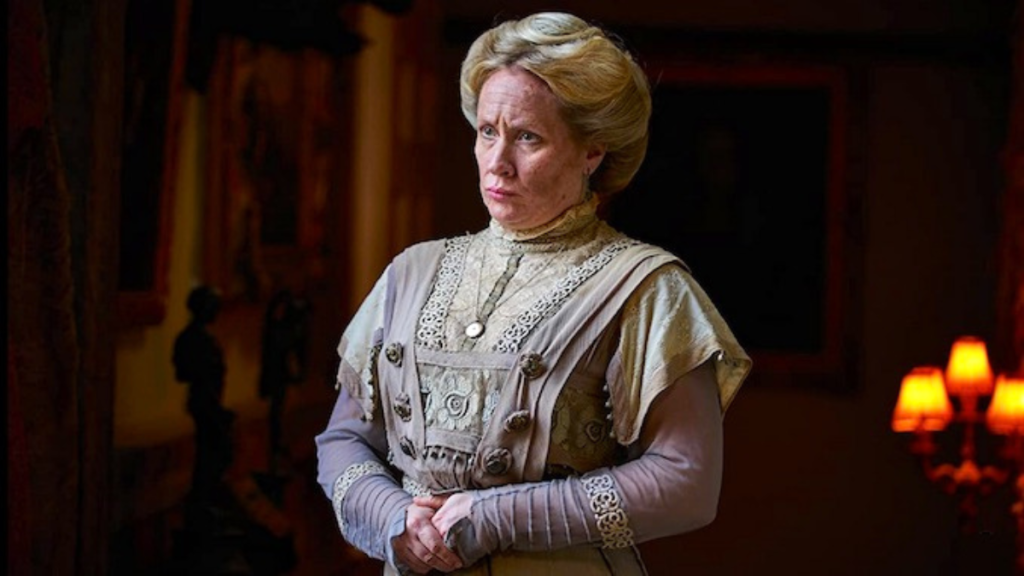 This episode is a great example of how cleverly written Ghosts is, with not a word wasted, and a seriously huge amount of funny stuff packed into just half an hour. Ready? Here goes:
While Alison and Mike have just one day to clear the comically overgrown Button House gardens so they can become a wedding venue, Fanny finds a copy of raunchy D H Lawrence novel Lady Chatterley's Lover, which causes her to get all hot under the collar for Mike (prompting some truly excellent examples of her textbook dramatic facial expressions), and Mary psyches herself up to finally be able to talk about the witch trial that led to her fiery death.
Meanwhile, caveman Robin gets sucked into moon landing conspiracies on the internet, Pat is determined to be Alison's 'wing man', Top Gun-style, and Julian and Thomas get into a competitive volleyball tournament with Humphrey's head.
And that's before we even get to the bomb! Yes, an actual bomb explodes! We discover The Captain buried it in the gardens while stationed at Button House during the Second World War, but flashbacks show that's not all that's been buried all these years: there's also some unspoken romantic feelings for his Lieutenant. Cue more unexpected heartbreak.
8. Part of The Family (Series 3, Episode 6)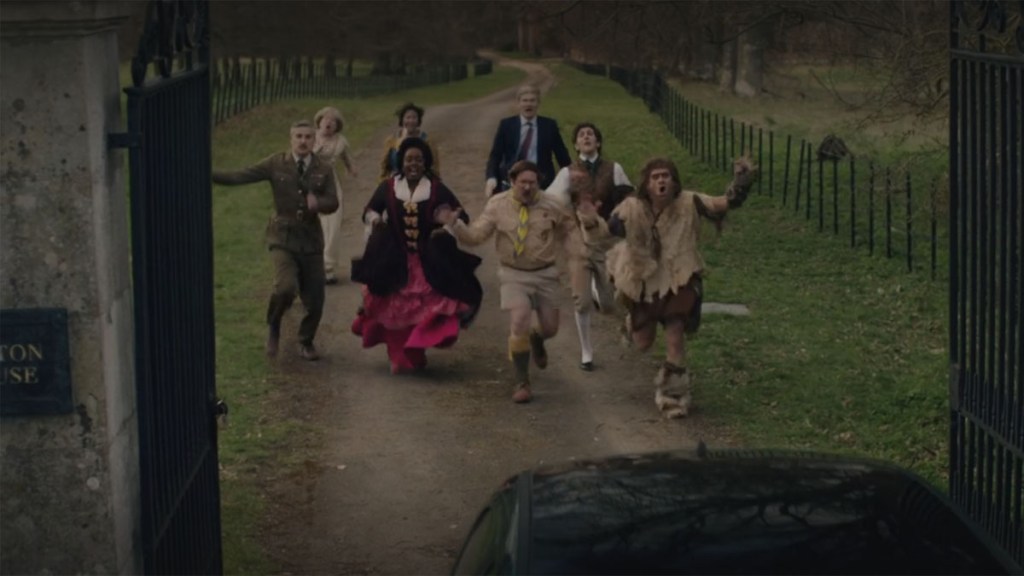 The Series 3 finale is simple but highly effective. After Alison's spent the series getting to know her long-lost sister Lucy who turns up out of the blue, our suspicions about her being a scam artist are finally confirmed, thanks to some Murder She Wrote-style detective work from the ghosts.
Just as Alison and Mike are about to hand over their savings to Lucy under false pretences, the ghosts team up to break the news just in time, leading to one of the show's cleverest twist endings, featuring a dramatic chase, Humphrey's head and a callback to a game of keepy-uppies.
But it's the episode's final moments, where Robin and Mary's improv skills help the ghosts enjoy a fantasy meal with Alison and Mike despite not being able to eat, that makes this episode a memorable season finale. And just like that, we're crying again.
7. The Thomas Thorne Affair (Series 2, Episode 4)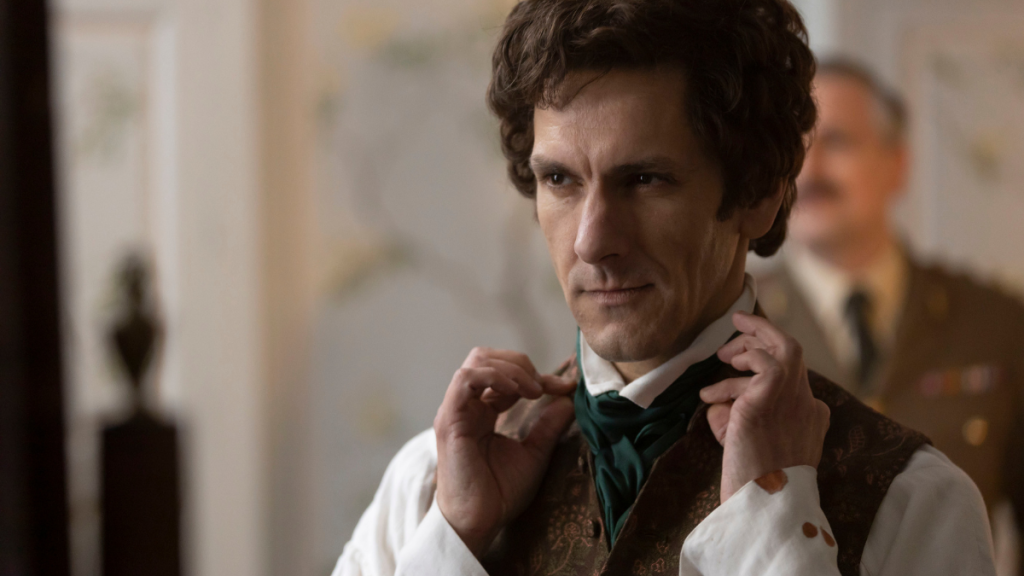 If the title didn't already give it away, this is the episode where we discover how Romantic poet Thomas met his end/joined the ghost club, depending on whether you're a glass half empty/full type of person. It's undeniably satisfying to discover that Thomas was as hilariously melodramatic in life as he is in death, getting fatally shot in a duel over his beloved, Isabelle, but yet again this episode gives us a surprise kick in the feels.
Yes, Thomas' fate is amusing: we discover he was actually double-crossed by his cousin Francis, who uses a fake letter to easily convince the foolish Thomas to challenge a man to a duel, and seals his ridiculous fate by telling Thomas to take twenty paces instead of ten, so he is shot in the back.
But then we see one of the show's most tragic moments: Francis promises a dying Thomas he'll fetch Isabelle, but he doesn't, leaving him to die alone. And then – because the episode uses multiple perspectives of the ghosts to piece together the truth of what happened – we have to see this sad, lonely death again. And again. Poor Thomas.
6. It's Behind You (Series 4, Christmas Special)
And now for something cheerier: a panto! A pantomime by ghosts, so a phantomime, if you will. The third Ghosts Christmas special sees them put on a show for Alison to say thank you for the thoughtful personalised gifts she's got them all, which sounds the very epitome of festive fun, right?
Well bad news, because one of her gifts will rip your heart right out: she finds some old home videos of Pat's family Christmases before he's killed, which is every bit as tear-inducing as it sounds.
But don't fret: cracking one-liners, a very silly Christmas-in-a-car and some excellent Spice Girls-themed advice about stage fright from The Captain to Kitty all bring the mood right up again, making this not only the best Ghosts Christmas episode so far, but a truly top-tier Christmas sitcom special.
5. Who Do You Think You Are (Series 1, Episode 1)
There's an unfortunate trend in modern US sitcoms (even iconic shows like Parks and Recreation and Schitts Creek) where they seem to require some warming up to over the first few episodes. Maybe it's because US shows tend to get 20+ episodes a series to play with, whereas here in the UK, there are usually far less.
The first episode of Ghosts, on the other hand, is a masterclass in making the audience fall in love at first sight: the characters are instantly likeable, with the ghosts' amusing collection of foibles made clear within minutes, and the warm tone is set from the start, as Alison and Mike joyfully discover they've inherited Button House and move in. The plot is also immediately full of the daft antics that make this show so popular, including the all-important falling-out-of-the-window incident that causes Alison to be able to see the ghosts. And just like that, a hit sitcom is born.
4. Happy Death Day (Series 1, Episode 3)
It's impressive that we already care about the characters enough by episode 3 to make 'Happy Death Day' – where we discover how 1980s Scoutmaster Pat died – such an iconic Ghosts episode.
In a flashback that must be a real downer for the 'it's health and safety gone mad!' brigade, we discover poor Pat dies when trying to teach his scouts archery, as one of the boys accidentally shoots an arrow clean through Pat's neck in the middle of his demonstration.
It's the first time in the show that we really consider that all of the ghosts are just normal people whose lives were cut short, forcing them to leave their loved ones behind, and it's brutally effective. Especially when Pat's family comes to visit Button House to pay their respects on the anniversary of his death, and we discover he now has a baby grandson named after him. No, YOU'RE crying. Again.
3. The Hardest Word (Series 4, Episode 3)
By Series 4, Ghosts seemed to have such a confident sense of identity that it could afford to just be silly sometimes, and 'The Hardest Word' is pure, unadulterated fun. Alison loses her rag with the ghosts, leading Mike to plan a relaxing day which goes as well as you might expect, with failed attempts at comfort food, a disastrous bath and a poor choice of film. Meanwhile, the ghosts plan a Band Aid-style apology song, which results in probably the funniest three minutes in the Ghosts' history (and that's saying something). Bonus points for Robin's many hilarious failed attempts at saying the word 'apothecary'.
2. Bump in the Night (Series 2, Episode 5)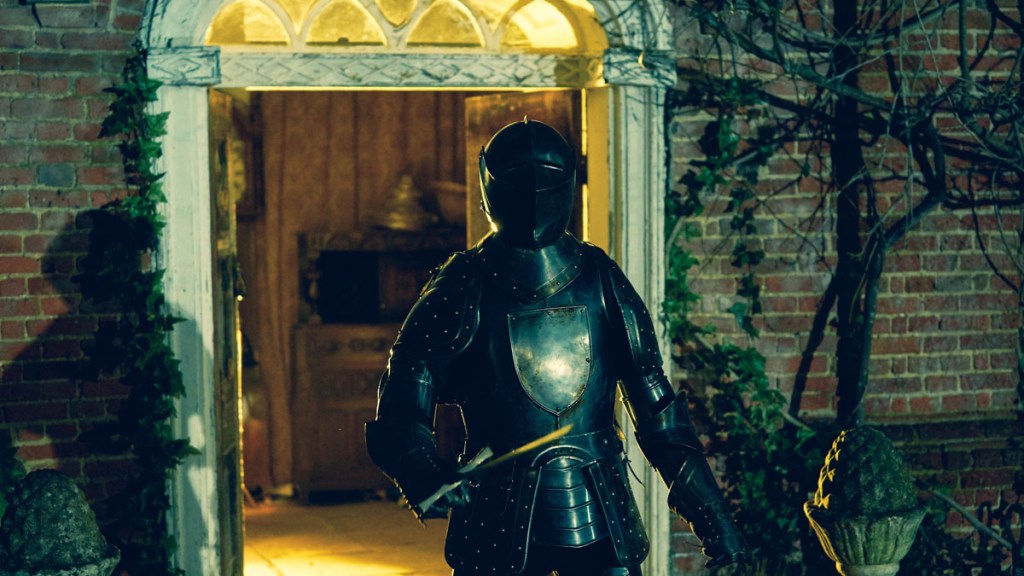 This is truly the holy grail of sitcom episodes: consistently hilarious, incredibly clever, an unpredictable ending and a great big dose of warm, fuzzy feelings as the characters club together for the common good.
The one downside is a lack of Alison, who spends most of the episode on a night out, leaving the ghosts to help save Mike from two opportunist Home Alone-style burglars who break in to steal Button House's wedding supplies.
Their failed attempts to communicate with Mike when he can't see or hear them only get funnier as the episode barrels along, and when they finally succeed in telling him about the burglars, Mike goes on an amusing Die Hard-inspired mission to bring them down, with a uncharacteristically clever idea from Robin eventually saving the day.
If it wasn't perfect enough already, we also get a brilliantly terrible rendition of a Boyz II Men song from Julian.
1. Gone Gone (Series 4, Episode 4)
This is the Ghosts episode that changed everything. For the first time, one of the ghosts leaves Button House for good, as Katy Wix's character Mary ascends upwards on her final journey (or 'gets sucked off' as the ghosts call it).
But this dramatic development isn't why it's the best episode – it's everything that happens after it. Through the ghosts, we see how differently people can grieve when a loved one leaves us, from Julian's explosions of anger to The Captain insisting on 'keeping busy', Pat's inability to deal with Kitty's tears, and Robin's stoic indifference.
Ironically, Mary's second 'death' makes the ghosts the most alive and human that we've seen them, and this beautiful reflection on grief even manages to hold up amongst the chaos of the rest of the episode, as Mike tries unsuccessfully to put on a children's birthday party.
If that isn't enough reason for 'Gone Gone' to be the best episode of Ghosts, Pat's delivery of the line 'and shorts and socks' surely is.
Ghosts is available to stream on BBC iPlayer