Reviews
Ghosts Series 5: What Could Happen Next?
It looks like Ghosts might be back for season five, but will there be a repeat of series 4's most shocking moment?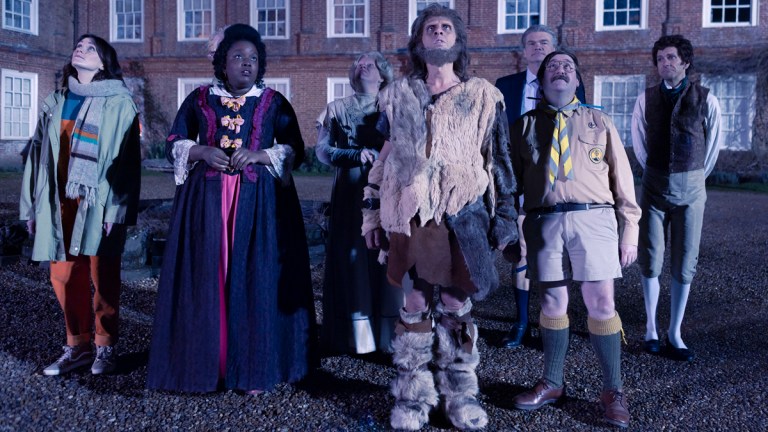 WARNING: this article contains major SPOILERS for BBC Ghosts: Series Four
Great news for all you Ghosts fans: it's being reported by the British Comedy Guide that the show is returning for a fifth series. While we've yet to have the official word from either the BBC or the Horrible Histories troupe, we understand writing for Series Five is already underway, and apparently the team also have their sights set on a sixth season.
If you've already binged all of Ghosts Series Four on iPlayer, you'll know that there's one standout talking point, and it's a pretty big one, as plot developments go: for the first time, we've lost a member of the ensemble. For good. 
Yes: in a shocking start to episode four, we see our beloved burned-at-the-stake Mary suddenly ascend upwards on her final journey. Or 'get sucked off', as the rest of the ghosts insist on calling it. It was a disarmingly unexpected moment, for both the ghosts themselves and the viewers, and signalled a seismic shift in the Ghosts we know and love. Viewers can no longer take for granted that their favourite characters will remain permanent fixtures.
Speaking on the Standard Issue podcast recently, two of Ghosts' creators and stars Ben Willbond and Jim Howick confirmed it was Katy Wix's choice to leave, with Willbond explaining it was 'a really sad thing to do but we had to come up with a way of it fitting it into the show, making sure that Katy was comfortable with it.'
The big question we're left with is: who could be next? Speaking about this, Howick said: 'Who knows? It's a totally open door for someone else, the possibility of someone else being sucked off. Or all of them going.' Willbond added: 'Or all of them going at once maybe! I'm just going to leave that hanging in the air.'
Let's take a look at the potential candidates, and how likely it is they could be next to go to ghost heaven:
Pat
The very concept of the ghosts ascending to another realm appeared back in series one of Ghosts, in the episode Happy Death Day, as Pat mistakenly thinks a bright light in the doorway means he's got closure and can 'move on'. So it would make sense for him to be next – not only has he seen his family and discovered his memory will live on in his namesake grandson, in series two he also saw and forgave the boy who killed him. He seems an obvious, albeit regrettable, choice.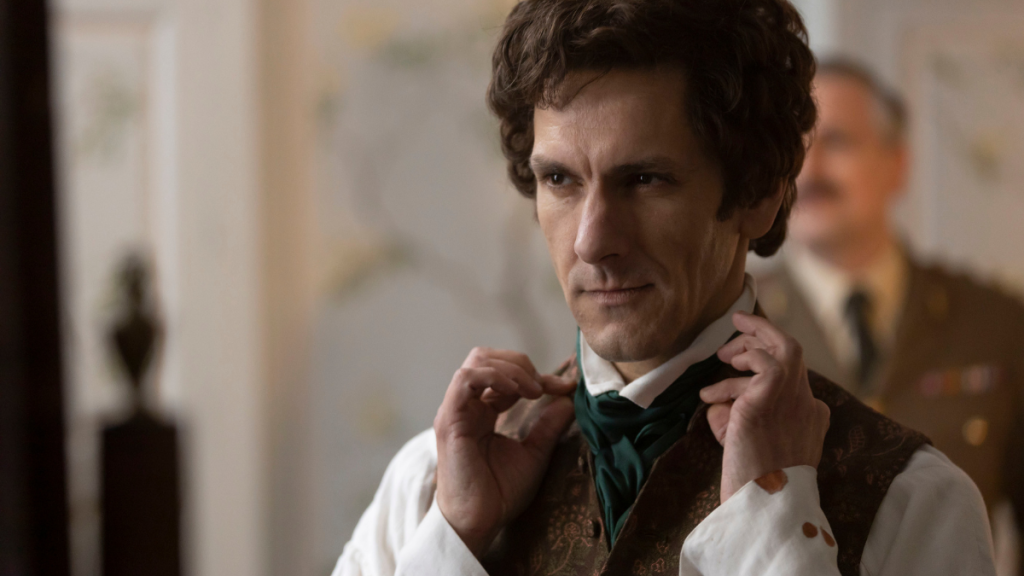 Thomas
It seems as though Thomas lives (or, well, ghosts) for one thing only: his love for Alison. If she were ever to reciprocate in any way, how could he not immediately ascend to heaven? For him, it would feel like he was already there.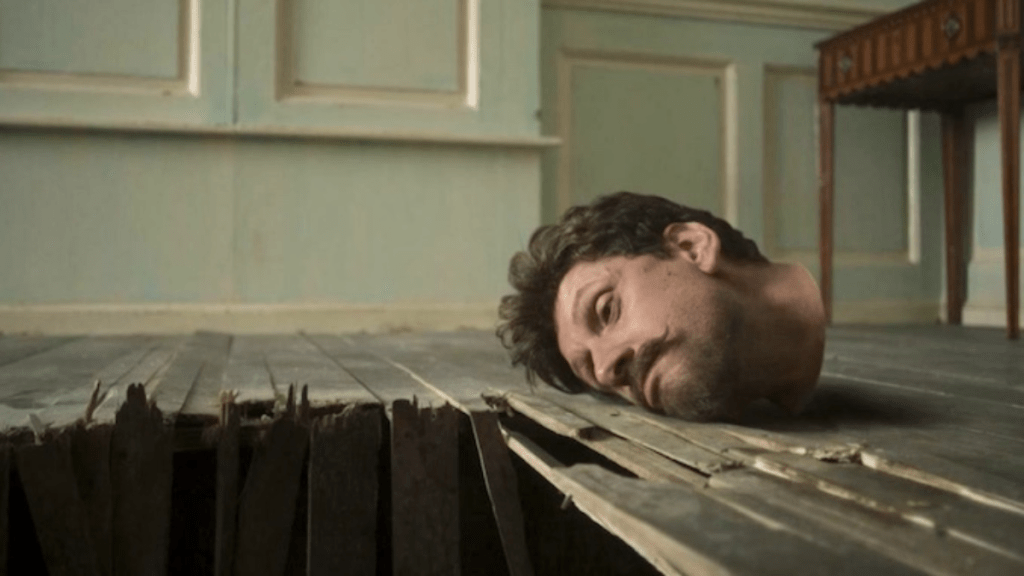 Humphrey
It feels as though if Humphrey could only reunite his head with his body for long enough, he'd be a shoo-in for moving on. That said, when we discovered his death story at the start of series three, one bit of unfinished business came to light: due to his accidental decapitation, he is wrongly thought of as the mastermind behind the plot to assassinate Queen Elizabeth I. If the truth were to come out, perhaps that'd be the closure he needs.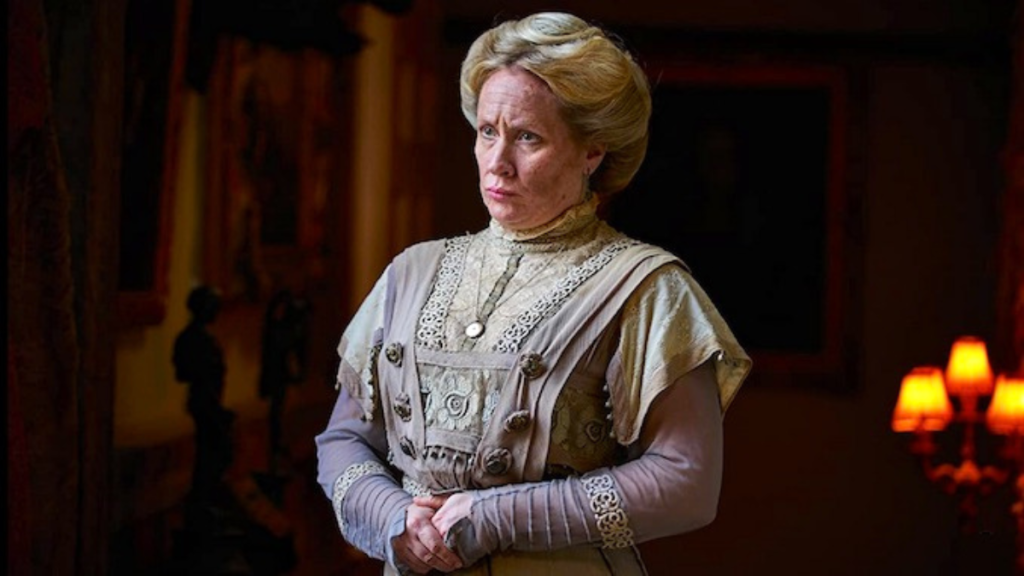 Fanny
Fanny has also come a long way since we first met her; softening her stalwart views on everything from how to be a proper 'lady' to gay marriage. She was also in charge of Button House for over a century, but since Alison's arrival, where does that leave her? Especially now Mike and Alison are starting to make a proper go of things. Maybe she'll move on when she finally views Alison as a proper 'lady of the house'.
Julian
He's still pretty much just as big of a sleazeball as he was when he died in the nineties, so there's no reason to expect Julian to move on just yet. That said, he has finally started to realise how his drug-and-sex-fuelled life impacted his family, in particular his young daughter. Maybe if he saw her grownup and thriving as an MP in her own right, it would be the closure he needs?
The Captain
One of the least likely to move on, as he clearly still has unresolved issues concerning his closeted sexuality, plus his secret love of Lieutenant Havers, and who knows who else? There's definitely more of The Captain's story to be discovered before he passes over.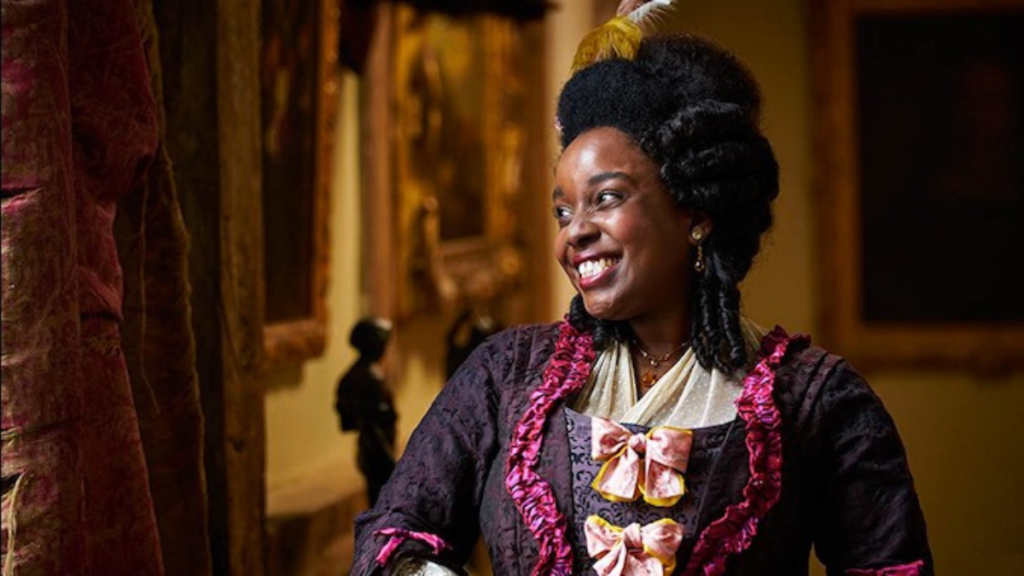 Kitty
It seems like Kitty would be happy staying at Button House forever; she never tires of her many favourite pastimes, so why would she want to move on? Besides, she clearly still hasn't come to terms with her sister's cruelty. There's definitely more to that story.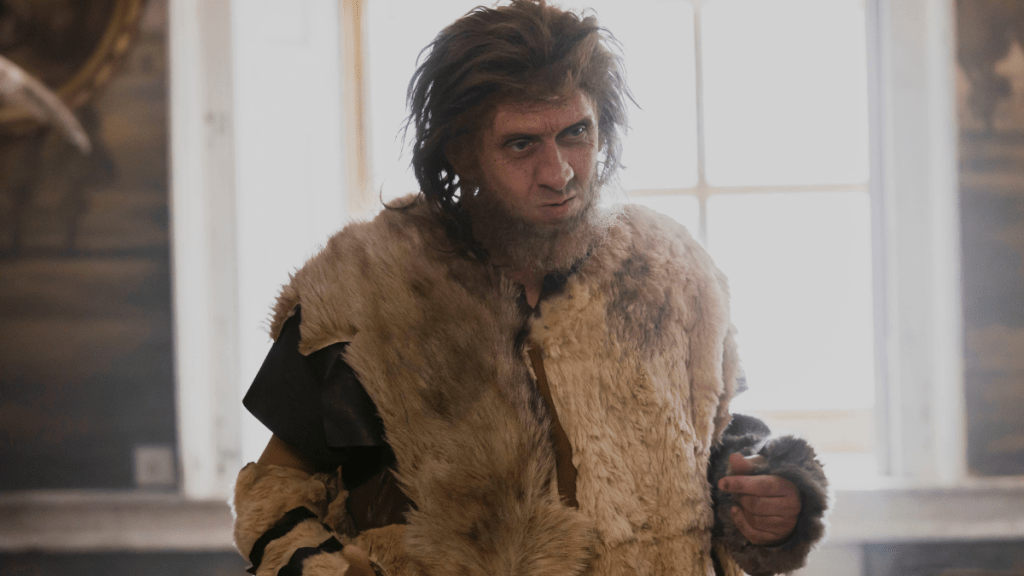 Robin
Let's face it: Robin has been on the site of Button House for thousands – or even hundreds of thousands – of years. If he hasn't passed over by now, what could possibly make it happen?
Ghosts Series 1-4 are available to stream on BBC iPlayer