Features
7 True Crime Podcasts That Helped Catch the Killer
Sometimes podcasts can actually help to bring about justice. Armchair detectives assemble!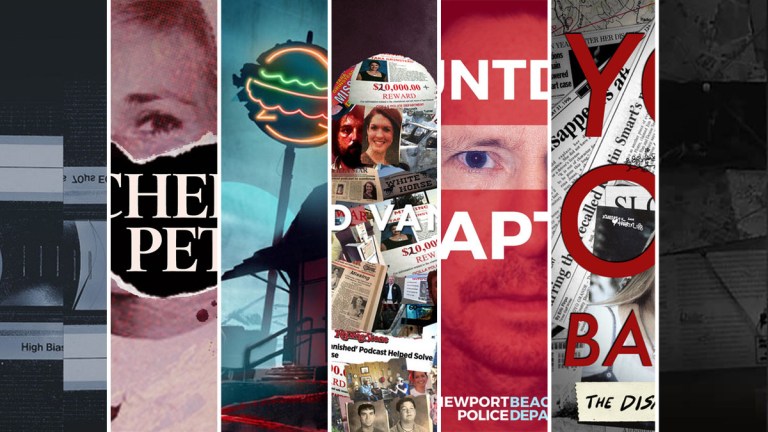 People who are mad about true crime podcasts love to pretend there is some moral imperative we are following. That they are educational. That we're learning how to not get murdered, for example. But let's be honest, we just enjoy a murder show, and there's nothing wrong with that.
But occasionally journalists and amateur detectives actually do affect positive change, if not directly, then shedding light on cold cases or mobilizing listeners to come forward.
Here are seven times when true crime podcasts had (sort of) happy endings.
The Teacher's Pet
Hedley Thomas is a dog with a bone. In this 17-episode show (which is admittedly a bit on the long-side) Australian journalist Thomas gets his teeth into the case of the disappearance of Lynette Dawson, a nurse and mother who went missing in 1982. Though no body has ever been found, it grows increasingly likely that Lynette was killed by her husband Chris Dawson, a teacher and rugby league player who was having an affair with a 16-year-old pupil. Thomas is an excellent journalist who talks to everyone he possibly can, painting a very clear picture of Lynette via family and friends, really focusing on who she was. The portrait of Chris Dawson is in sharp focus, too. After Lynette's disappearance, Chris quickly moves his girlfriend, the pupil who he'd begun having an affair with when she was just 16, into the marital home. She was also a frequent babysitter to the Dawsons' two children.
Though Lynette has never been found, Thomas' investigation is relentless, uncovers widespread abuse of pupils by teachers at the school where Dawson taught and comes with actual results, which didn't manifest until 2022 (the podcast began in 2018). Occasionally repetitive but worth it for a masterclass in journalism and the satisfaction that sometimes justice does get done.
Up and Vanished
Something of the opposite of The Teacher's Pet, Up and Vanished is a difficult listen for different reasons, namely that host Payne Lindsey does not appear to be overly concerned with ethics in journalism. The cold case he's investigating is that of Tara Grinstead, inspired by the success of seminal podcast Serial. Grinstead was a school teacher in Ocilla, Georgia, who disappeared in 2005 and was declared officially dead in 2010.
Whatever your feelings about Lindsey, it is true that his investigation into the case prompted people in the area, including the police, to give renewed attention to Grinstead's disappearance, and although Lindsay implies various people (who weren't) might have been responsible, his podcast did eventually help to unearth a new lead, which, perhaps indirectly, led to the arrest and trial of two men, who were ultimately not found guilty of murder but both found guilty of covering up a murder. If the means justifies the end, then fair play to Up and Vanished, though merch like "If I Vanish Call Payne Lindsey" T-shirts might not be in the best possible taste, and a whole spoof podcast called Done Disappeared was launched mocking this sort of thing (though the joke gets old pretty quick).
Bear Brook
This is a wonderful podcast that not only helped to identify the perpetrator of a horrible crime, more importantly it helped to identify the victims. The case is really sad. In 1985 two bodies were found in barrels in Bear Brook state park. But it's not until 2000 that another two bodies, also in barrels not far away, were discovered. Then later in 2015 advances in genetic technology meant there was renewed interest in the case.
They were eventually able to identify the murderer through these advances, but with the help of listeners, the true mission became identifying the victims – a woman and three children. An absolutely fascinating case that extends wider than the Bear Brook killings and out into other cases where genealogy has massively helped in police work.
The Murder Squad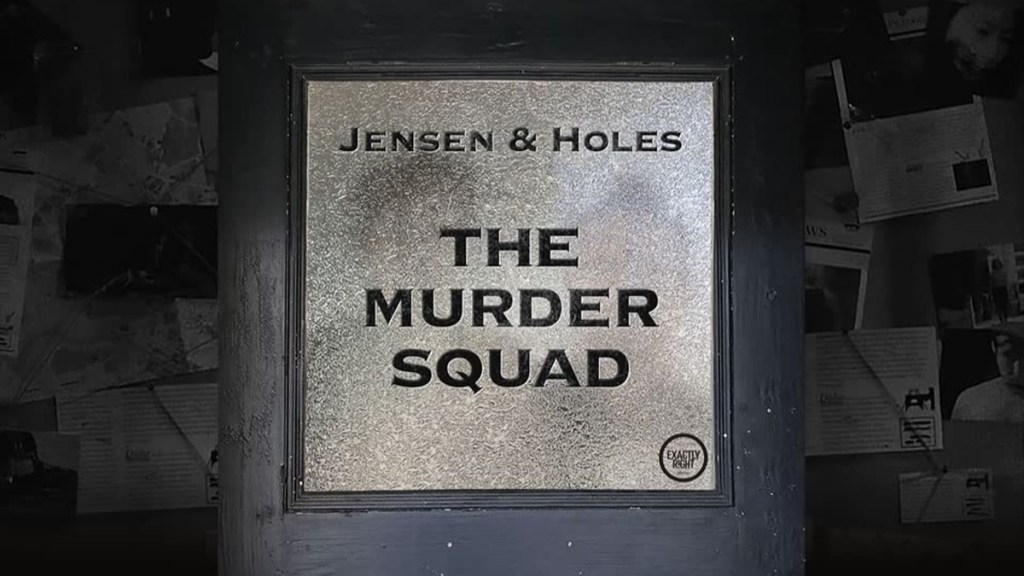 Retired detective Paul Holes and investigative journalist Billy Jensen* know a thing or two about solving cold cases. Holes spent decades searching for the infamous Golden State Killer, who was finally caught after three decades in 2018, and Jensen worked with his friend, the late Michelle McNamara (who first coined the name Golden State Killer) on her bestselling book about the case, I'll Be Gone in the Dark.
Jensen and Holes launched The Murder Squad podcast in 2019, which attempted to solve cold cases with the help of its enthusiastic true crime listeners, and within a year they'd cracked their first case using GEDMatch, the same DNA database which helped the police unmask the Golden State Killer.
After encouraging their listeners to upload DNA to the database, one woman discovered her DNA matched a suspect in a 1980 crime: the kidnapping and murder of 21-year-old Massachusetts college student Helene Pruszynski. Further DNA samples and investigation of her family tree led to the arrest and successful conviction of 62-year-old James Curtis Clanton, after they matched his DNA to semen found at the crime scene. Clanton pleaded guilty to the crime and is now serving a life sentence.
*In May 2022 The Murder Squad podcast was taken off-air as a result of misconduct allegations against co-host Billy Jensen.
Your Own Backyard
Musician Chris Lambert created his podcast Your Own Backyard after being haunted for two decades by a billboard near his hometown on California's Central Coast, which offered a $75K reward for information about missing college freshman Kristen Smart, who went missing back in 1996.
The eight-part series investigates Smart's disappearance, interviewing potential witnesses and trying to uncover important information about the case, which led to hundreds of messages from tipsters and news reporters.
Deputies started calling Lambert asking him to connect them with people he'd interviewed, and sheriff Ian Parkinson was reported by NBC Los Angeles as saying that the podcast "did produce some information that I believe was valuable."
In 2021, when the long-time suspect in the case – Smart's fellow college freshman Paul Flores – was arrested and charged with her rape and murder, Sheriff Ian Parkinson credited Lambert with helping draw worldwide attention to the case and bringing forward several key witnesses.
In March 2023, Flores was sentenced to 25 years to life for Kristen Smart's murder.
The Murder Sheet
Journalist Áine Cain and attorney Kevin Greenlee met and fell in love while investigating the unsolved 1978 murder of four restaurant workers in Indiana. The pair got married, and then launched their own true crime podcast, The Murder Sheet, in November 2020.
They initially used the podcast to try to solve the 1978 case by investigating similar killings in the area, and this led them to start looking into the Delphi murders, in which teenagers Libby German and Abby Williams were slain while hiking Indiana's Delphi Historic Trail in 2017.
For years, they diligently researched the case, developing good sources, and uncovering major details, including the search warrant for one of the major suspects, Ronald Logan, who had also allegedly lied about his whereabouts at the time of the murder. (Logan died in 2020 and was never charged with the murders).
Cain revealed: "We know from people with direct knowledge of the investigation that some of our reporting has led to actionable tips in the case." While they aren't privy to the outcomes of these tips, the Indiana State Police Superintendent Doug Carter thanked the media for its role in the investigation when he announced in October 2022 that they'd arrested and charged local Delphi resident, 50-year-old Richard Allen, with the murders.
The Murder Sheet continues to investigate the case while awaiting Allen's trial.
Countdown to Capture
Even the police themselves are making use of true crime podcasts' potential to solve cases: Newport Beach Police Department launched their own podcast, Countdown to Capture, in 2018 to help track down fugitive multimillionaire Peter Chadwick after four years on the run.
Chadwick had initially been arrested and charged after murdering his wife back in 2012, was released on bail and cooperated with police for three years, before skipping bail in 2015.
The police then launched Countdown to Capture, a six-part podcast detailing Chadwick's crimes, encouraging the public to look out for him, offering a $100K reward for information, and urging Chadwick to turn himself in.
The podcast prompted hundreds of tips from the public, one of which Police Chief Jon Lewis described as having "some general information that… we could use to pinpoint [Mr Chadwick's] exact location", leading to his capture and arrest in Mexico in 2019.
Chadwick subsequently pleaded guilty to second-degree murder and was sentenced to 15 years to life in prison.