Reviews
I'll Be Gone in the Dark Review (Spoiler-Free): True Crime With a Personal Twist
The six part HBO documentary series investigates The Golden State Killer and the amateur sleuth obsessed with tracking him down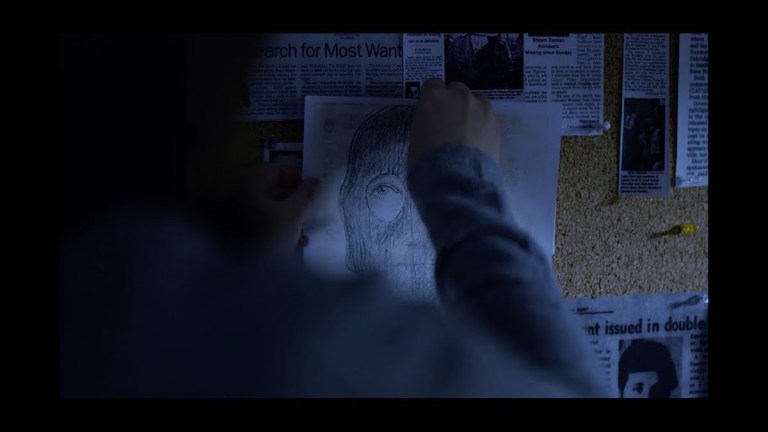 This I'll Be Gone in the Dark review contains no spoilers.
True crime is an obsession more and more people share, with whole TV channels devoted to it, a raft of podcasts focused on it with more popping up every day and battalions of arm-chair detectives tapping away at Reddit threads from home.
While these sofa sleuths aren't law enforcement and aren't always privy to the full details of the case, sometimes they can make a real difference. The excellent podcast Bear Brook is one such example where genealogists managed to identify a long lost victim. Netflix's controversial doc Don't F**k with Cats saw amateurs track down a man who tortured animals on camera who would upgrade to murder. But perhaps the most significant, or certainly one of the most fascinating instances of serial killer obsession is Michelle McNamara and The Golden State Killer. 
McNamara wrote a blog called True Crime Diary but became particularly interested in this spate of rapes and later murders, after attacks by a person nicknamed the East Area Rapist were linked by DNA to one called the Original Night Stalker. It was McNamara who coined the name Golden State Killer.
McNamara wrote the book I'll Be Gone In The Dark which became a New York Times Best Seller and this series by celebrated documentarian Liz Garbus is not just based on the book – it includes extracts and follows the book's paths – but also is the story of Michelle's investigations and the making of the book, with insight from McNamara's husband comedian and actor Patton Oswalt. It's a picture of Michelle, too, with personal insights into why she was so obsessed, into her fractured relationship with her mother and fears that her compulsion to solve this case and finish her book was causing a conflict with her own young daughter.
Highly victim-focused, the docuseries introduces us to several of the survivors of the East Area Rapist and explores the case's the impact on them. This is more than just a hunt for a killer but also a snapshot of an era in America – the mid seventies to mid eighties – where rape cases weren't taken seriously and victims were treated horribly, where people didn't report suspicious behavior and police departments regularly obstructed each other and failed to share information.
That McNamara manages to gain the trust of Paul Holes, a cold case investigator for the Contra Costa County District Attorney is key. Working with other 'citizen detectives' and driving with Holes out to see the locations where the crimes were committed they were able to make good headway into who this man was, how he might have chosen his victims and why.
Garbus has made many docs including Nina Simone biopic What Happened, Miss Simone?, more recently she directed drama Lost Girls starring Amy Ryan for Netflix which focused on the Long Island Serial Killer which also saw a woman striving for justice against the background of inadequate police work and victim blaming.
I'll Be Gone in the Dark has a more redemptive bent, as we see not just Holes and McNamara's colleagues coming together but also the retired detectives who worked the case and never gave up and the survivors who find comfort in each other and being able to speak frankly to someone who truly understands.
Looking back and it seems outrageous that one man should have been able to get away with more than 50 rapes inside people's homes as well as 13 murders with such a clear MO without the police tracking him down. Outrageous – but also very scary. Hearing the testimony from the women who survived ordeals of several hours who thought they were going to die just brings it home.
Sensitively handled at all turns, I'll Be Gone in the Dark is different from your standard true crime series. Highly emotional in both a restorative cathartic, but also a genuinely upsetting way, it's a picture of lives taken and ruined, survivors deteminded not to give up and a woman who couldn't let it go – but also the personal cost of that to her and to her family.
Sensitive, unusual, uplifting, revelatory and deeply moving, I'll Be Gone in the Dark is one of the best true crime docu-series in a while and it's up against stiff competition. Released weekly it might just become your new obsession.
In the US the first episode of I'll Be Gone in the Dark will premiere on Sunday, June 28 at 10pm EST on HBO. It will be made available for streaming on HBO Max, HBO Now, and HBO Go. New episodes will air each subsequent Sunday.
In the UK I'll Be Gone in the Dark will be released at a later date.