Features
5 Criminally Underrated Alan Parker Movies You Need to See
The sad passing of Alan Parker brought the curtain down on a unique filmmaking career.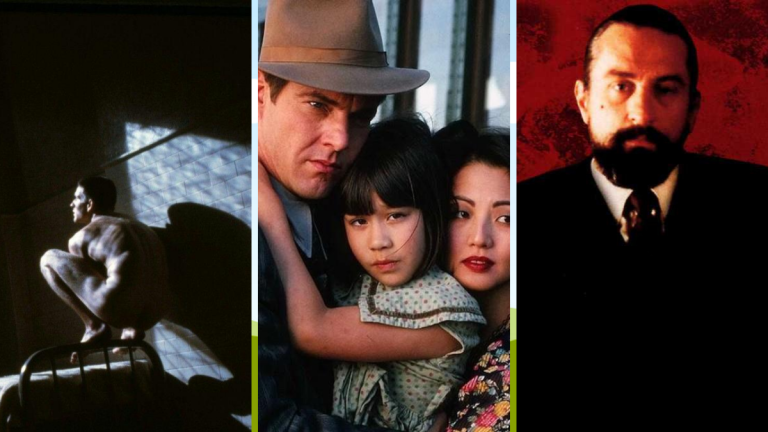 A working-class Londoner who started out in advertising, Parker knew how to play to the crowd but wasn't afraid to take risks or challenge convention.
That was evident from his feature debut, Bugsy Malone, an inspired pastiche of Hollywood gangster films that saw Parker defy genre norms with the recruitment of an all-child cast wielding 'Splurge' guns firing whipped cream instead of bullets.
It was a decision that drew anger in some quarters with noted critic John Simon famously branding the film "an outrage" in New York Magazine.
"Wholesome youngsters have been duped into acting like adults," he said, "stupid, brutal, criminal adults, at that."
Bugsy Malone flopped in the US but Parker soon established himself stateside with Midnight Express and Fame, two box office hits and examples of Parker's unrivalled versatility and habit of defying expectations.
In time, Bugsy Malone enjoyed critical reappraisal, emerging as a firm favourite with audiences on both sides of the Atlantic.
Over a varied and wide-ranging career, Parker is often remembered for crowd-pleasing efforts like The Commitments and Evita.
However, arguably his most fascinating work came when he took risks – as these five films attest.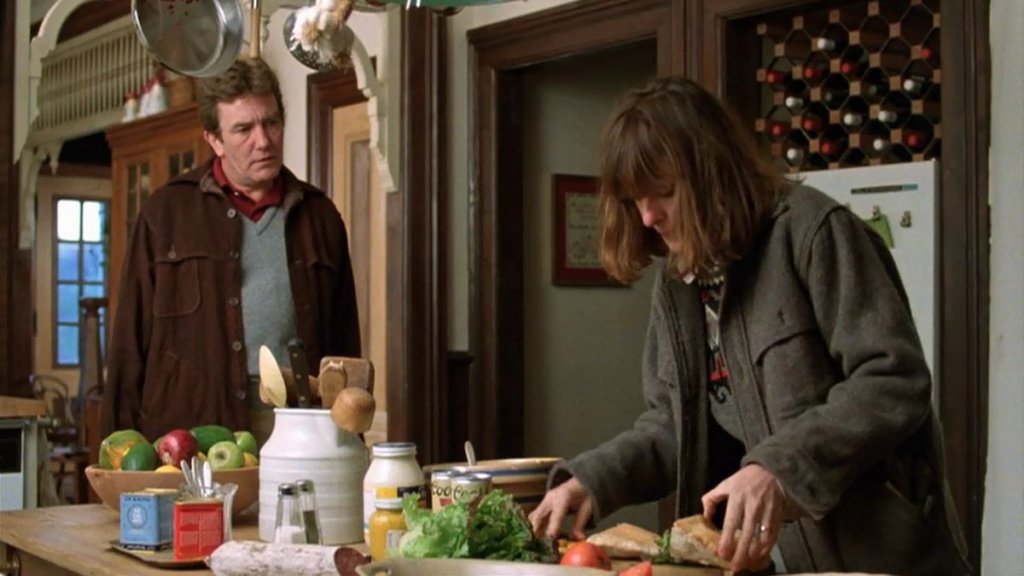 Shoot the Moon
After the success of Fame, Parker was brought back down to earth with this underappreciated family drama which bombed at the box office despite earning rave reviews from critics.
Based on an early script from One Flew Over the Cuckoo's Nest screenwriter Bo Goldman, Shoot the Moon centered on the crumbling marriage of George and Faith Dunlap and the impact their eventual separation has on their four children.
Goldman had unsuccessfully, pitched the movie to several major studios for nearly a decade before Parker got involved.
Together, they rewrote the script, drawing from personal experiences to depict the film's deteriorating relationships and, crucially, recruited Albert Finney and Diane Keaton to star as George and Faith, respectively.
Arriving at a time when films like Ordinary People and Kramer vs Kramer were bringing divorce and family dysfunction to multiplexes, Parker's film unfairly ended up lost in the shuffle.
It remains a powerful, if at times, deliberately difficult watch, bolstered by career-best turns from Finney and Keaton, whose emotionally raw performances earned them both Golden Globe nominations.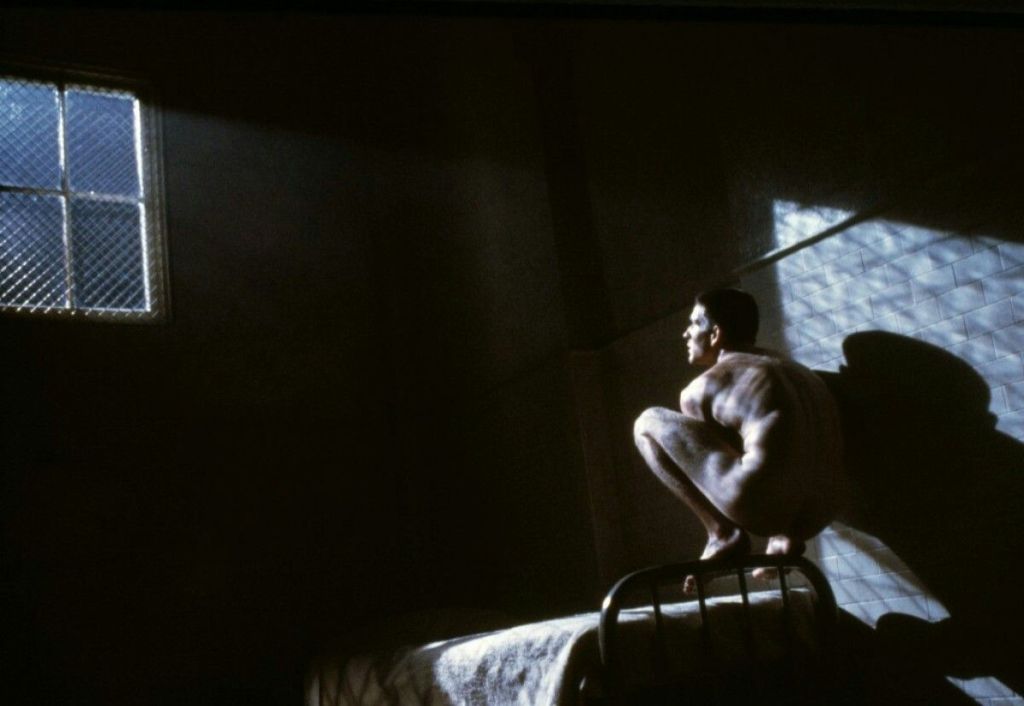 Birdy
Adapted from William Wharton's acclaimed novel of the same name, Birdy was one of the first films to address the horrors of Vietnam, pre-dating the likes of Platoon and Born on the Fourth of July.
Matthew Modine stars as Birdy, a serial daydreamer left mentally shattered by Vietnam, who spends his days couped up in a mental hospital acting like a parakeet, visited daily by his wounded best friend Al (a young Nicolas Cage) who is determined to bring him back to reality.
Modine originally read for the role of Al by was convinced to take on the role of Birdy by Parker who correctly identified a ""introverted honest quality" to the star that was essential to making the character, who remains monosyllabic for much of the film, an endearing protagonist.
Told out of chronological order through flashbacks, Parker's film is a dizzying odyssey through a damaged mind, addressing themes of friendship, obsession and the impact of trauma.
The filmmaker deploys a bag of tricks to bring this unique tale to life – Birdy is notable for being the first film to utilise Skycam technology, a computer-controlled cable-suspended camera system used to capture the moment Birdy imagines taking flight.
The result is his most complex and rewarding film, one that won the Grand Prix Spécial du Jury prize at the 1985 Cannes Film Festival.
Angel Heart
Like many of the surprise turns in Parker's eclectic career, Angel Heart was greeted with mixed reviews and middling box office returns upon release in 1987.
That perception changed in the years that followed, with many now regarding it as Parker's best film and certainly Mickey Rourke's best performance.
Rourke is at his mesmerising best as Harry Angel, a 1950s private eye hired by Robert De Niro's mysterious Louis Cyphre to track down a pop singer who owes a substantial debt.
As Angel's investigation continues, however,it becomes apparent that something sinister is afoot, with every possible witness or lead ending up the victim of bloody, ritualistic murder.
Adapted from William Hjortsberg's 1978 novel Falling Angel, Parker script saw the action move from the book's original setting of New York to New Orleans.
That proved something of a masterstroke, imbuing the film's already distinctive blend of film noir thriller and Satanic horror with a decaying Southern Gothic feel.
Though a controversial sex scene involving pints and pints of blood feels a touch unnecessary when watching the film back, Angel Heart is near enough a masterpiece; a moody, psychological thriller that has influenced countless filmmakers, with Christopher Nolan one noted admirer.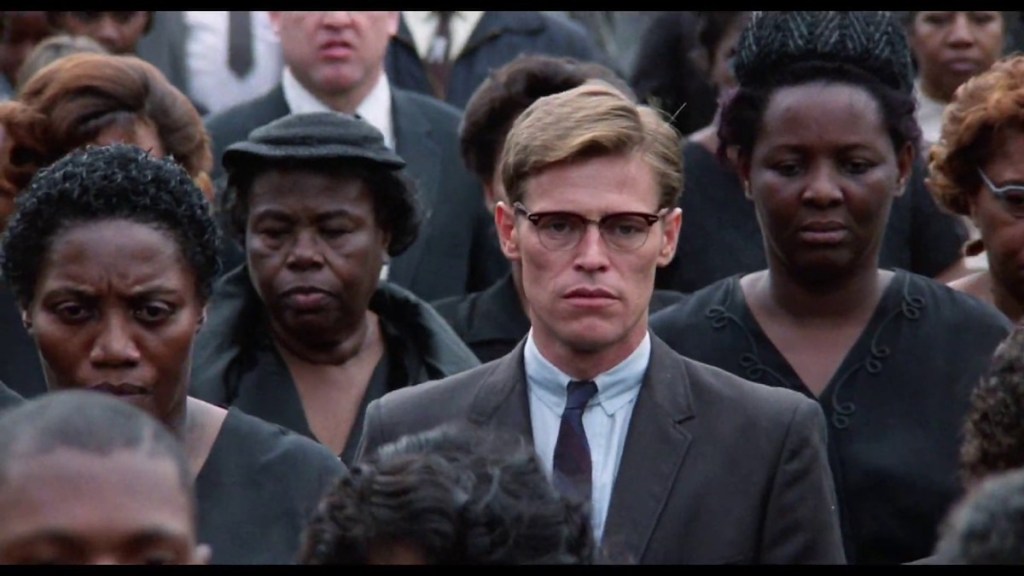 Mississippi Burning
Parker made a habit of playing fast and loose with the facts when it came to adapting non-fiction. Midnight Express previously drew criticism for its portrayal ofvTurkish characters, as well as for deviating from survivor Billy Hayes' real-life story. However, it remains an engaging piece of filmmaking.
It's a similar story with Mississippi Burning, which purports to be based on a real-life investigation into the killings of three civil rights activists in 1964 America but proved more fiction than fact and suffered at the hands of many critics as a result.
Leaving aside the debates over the film's authenticity, Mississippi Burning still succeeds in shining a light on a dark period in American history, albeit from a distinctly white perspective.
It's a vividly realised depiction of 1960s America, full of striking imagery that touches on issues of segregation in the south and the looming spectre of the Ku Klux Klan and its burning crosses.
While Gene Hackman and Willem Dafoe prove a magnetic duo as the film's central pairing of older, more cynical, FBI agent and his younger, idealistic charge, the standout performance comes from Frances McDormand as the local deputy sheriff's downtrodden housewife.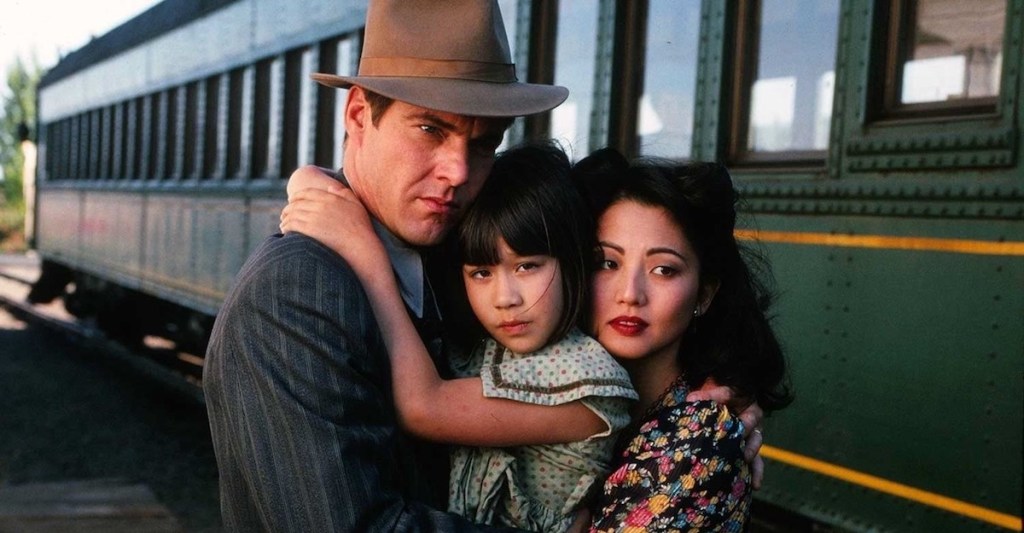 Come See the Paradise
Come See the Paradise divided critics upon release but is worth seeking out, at the very least for the fact it remains one of the only major studio movies to focus on the Japanese-American internment camps of the Second World War.
Dismissed by some as a sappy love story, Parker's movie is more ambitious and complex than that; an interracial romance set against the backdrop of one of the most complex and ethically charged periods in American history.
A vividly-realised period piece, Dennis Quaid does solid work as Jack McGurn, the Irish-American projectionist who falls for his Japanese-American boss's daughter only for them to end up separated in the ensuing conflict.
However, it's the film's other star-crossed lover, Tamlyn Tomita's Lily, who proves most fascinating. Best known for The Karate Kid Part II at the time, Come See the Paradise had a personal edge for Tomita, whose father spent time in a real California internment camp.
Through Lily, Parker presents the stark human injustice faced by the interned, people who not only lost civil liberties but also their sense of identity. It's just a shame Tomita is not afforded nearly as much screen time as Quaid.