News
Versatile British Director Alan Parker Dies at 76
Alan Parker passed away at 76, leaving an eclectic career that spans the exuberance of Fame through the tortures of Midnight Express, and the hell of Angel Heart.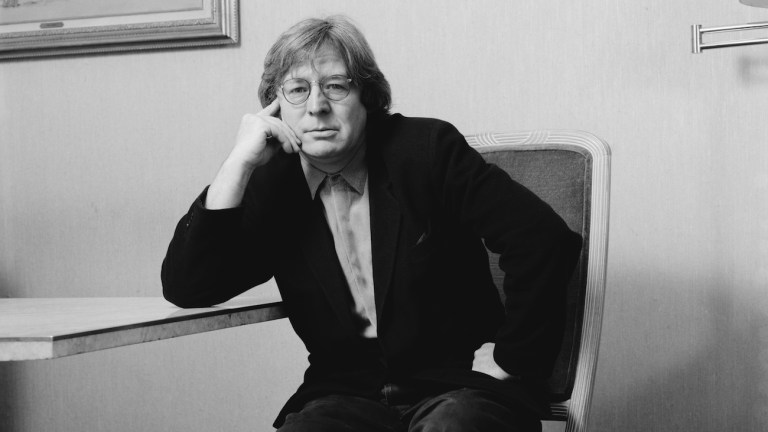 Innovative and acclaimed British director Alan Parker, died Friday, July 31, after a lengthy, but as yet undisclosed illness, according to Variety. He was 76.
Parker was nominated for two Best Director Oscars. One of those films was 1988's Mississippi Burning, which highly dramatized the investigation of three murdered civil rights activists in 1964. The films starred Willem Dafoe and Gene Hackman, with the latter being nominated for Best Actor. Parker's first Oscar nomination though came for the 1978 drama Midnight Express, another film based on true events. Oliver Stone won his first Oscar for the screenplay, which focused on Billy Hayes, who escaped a Turkish prison after being convicted of trying to smuggle hashish out of the country. Giorgio Moroder also won his first Oscar for composing the music. It was Parker's second feature, and it was vastly different from his debut.
Alan Parker had a special connection with music. He didn't direct his films as much as he conducted them. His first film, Bugsy Malone (1976), was a musical which captured the essence and innocence of film. Made with a cast of children, all under 15, it could have been released at any point in motion picture history. The Gangster film parody starred Jodie Foster, Scott Baio, and John Cassisi, who had a recurring role on Barney Miller. The Tommy guns shot whipped cream instead of bullets, but it was killer cream.
He also took on one of classic rock's most classic rock projects. Before he was a knighted 'Sir,' Bob Geldoff was a Boomtown Rat, and Parker shaved his eyebrows and tossed him over Pink Floyd the Wall, the 1982 dramatization of Roger Waters' concept album tale of his errant musical friend, Syd Barrett. Parker also crowned Madonna as Evita Perrone in the film adaptation of Andrew Lloyd Webber and Tim Rice's Broadway musical Evita. He brought New York streetwise actors to life in Fame (1980), which audited acting classes at New York City's High School of Performing Arts. Parker clubhopped to see almost 1,200 Dublin bands in order to mixed his own version of British Soul for The Commitments, which captured a distinct working class ethic.
Sir Alan William Parker was born Feb. 14, 1944, in Islington, North London. His mother, Elsie Ellen, was a dressmaker, and his father William Leslie Parker, painted houses. Throughout his career, Parker maintained a defiantly working-class attitude. He started as a copywriter as a teenager, and directed TV ads for 10 years before writing the screenplay for the 1971 Waris Hussein film, Melody. Parker wrote and directed his first fictional film, No Hard Feelings,in 1973. The film was a wartime romance captured over the 57-night Blitz on London during World War II. Parker had been born during a bombing raid. "Born in the war? Birthday punchings," Roger Daltrey would sing on The Who's "5:15." Parker mortgaged his house to pay for the film. He also directed the BBC Play for Today production of The Evacuees (1975), based on the true story of a school evacuation.
After Fame Parker made the breakup drama Shoot the Moon (1982). Albert Finney and Diane Keaton were nominated for Golden Globes for their portrayal of the starring couple. His 1984 film Birdy starred Matthew Modine and Nicolas Cage as Vietnam War veterans recovering from psychological and physical injuries after coming home. In 1987 Parker adapted William Hjortsberg's novel Falling Angel into the satanic detective thriller, Angel Heart. The film starred Mickey Rourke as the unknowingly condemned, Lisa Bonet as a too-familiar voodoo priestess, and Robert De Niro as the Devil himself.
He followed Angel Heart with Mississippi Burning. Between The Commitments and Evita, Parker wrote and directed the clean-living period comedy, The Road to Wellville (1994) set at the Battle Creek Sanitarium in the early 20th century. After Evita he made another drastic stylistic change, Angela's Ashes (1999), about an Irish-American family which has to move back to Ireland. Parker's last film was the 2003 capital punishment thriller, The Life of David Gale, which starred Kevin Spacey and Kate Winslet.
Parker was a founding member of the Directors Guild of Great Britain, and founding chairman of the UK Film Council in 2000. He received a CBE in 1995 and a knighthood in 2002. Parker quit filmmaking in 2015. Having directed since he was 24, he said he was tired of fighting producers and studios.
Parker was married to Annie Inglis from 1966 until 1992. He also married producer Lisa Moran. Parker has five children, including screenwriter Nathan Parker.