News
The 7 films that Arnold Schwarzenegger never made
Arnold Schwarzenegger as the Tooth Fairy? Playing John McClane? Fighting Stallone and Willis? These and more in the films that Arnie never made…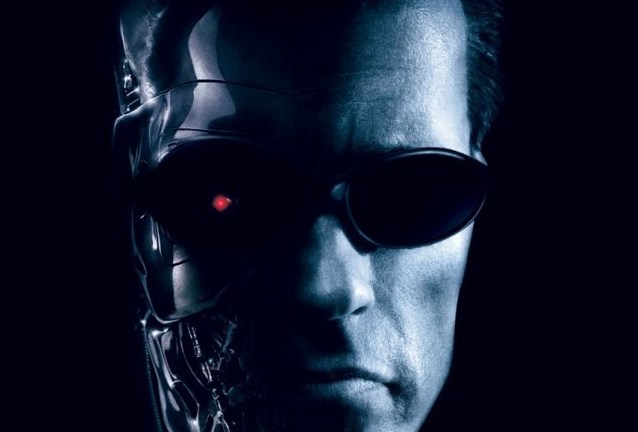 Even the biggest movie star in the world can sometimes fail to get a project lifted off the ground. Here, we take a look at an assortment of films that Arnold Schwarzenegger was linked with that for differing reasons never eventually materialised with the Austrian Oak in them…
Crusade
Arguably the most interesting movie on Arnold Schwarzenegger's never-made list was a potential reunion with his Total Recall director, Paul Verhoeven. The film was Crusade, and it was set to be a Middle Ages epic with plenty of hack and slash to it. Carolco was set to be putting up the money for the film, but it quickly pulled the plug in 1994 when it opted instead to put its funding into the Renny Harlin-helmed Cutthroat Island. Crusade would have cost just over $100m to make (and back then, that wasn't the routine figure it is now), while Cutthroat Island was to be around $30m cheaper.
Carolco argued that the cost for Crusade was potentially going to be still more, and the project was put into turnaround. And while Schwarzenegger was reportedly trying to revive it at the end of the 90s, Crusade is set to go down as one of the most interesting blockbusters never made. For more on just where it all went wrong, may we recommend David Hughes' book, The Greatest Sci-Fi Movies Never Made. Well worth a read…
Spider-man
Back when James Cameron was developing his version of Spider-man, one of the plans was for the main villain to be Dr Octopus. If that had happened, the name being mooted to play him was none other than Cameron's old collaborator, Arnie. Nothing concrete ever came of this, though, and once again, we recommend David Hughes' aforementioned book for more on the Spider-man that never was…
True Lies 2
To be fair on this one, if James Cameron had pushed ahead with his originally-planned sequel to True Lies, then it's likely that Schwarzenegger would have come aboard. As it stood, in the slipstream of Titanic, Cameron didn't commit to another major feature until the currently in post-production Avatar. He toyed with True Lies 2, but apparently dropped the project in the wake of the September 11th attacks.
Total Recall 2
Back when the business that was Carolco sort of re-emerged as C-2 Pictures, it reportedly picked up the rights to a few of the original firm's older films. Basic Instinct was one, Total Recall was the other. The idea was that it could press ahead with sequels to them both, and try and put some green in the bank.
Try as they might, though, but Total Recall 2 simply went nowhere. Schwarzenegger saw and sent back the script, and eventually, C-2 did manage to get the Basic Instinct sequel moving instead. When that bombed, it hardly ignited the chances of a follow-up to Total Recall, to which Arnie never seemed to commit. Instead, there's now talk of a remake, which we reported about here, with Arnold nowhere in sight.
Sgt Rock
Just looking at the cast list of Sylvester Stallone's upcoming The Expendables is enough to make any fan of 80s, 90s and even contemporary action cinema salivate. Stallone? Schwarzenegger? Statham? Mickey Rourke? Jet-Li? Just where do we get tickets?
But at the start of the 90s, it could have been Stallone, Schwarzenegger and Bruce Willis uniting, when the trio were (almost) all at the height of their box office powers. The project was the comic book adaptation of Sgt Rock, being packaged by uber-producer Joel Silver, and there was real consideration given to bringing the three together in the one project. Schwarzenegger was attached, but we suspect it was the budget that ultimately kyboshed the idea.
Sgt Rock is, however, still in development, and recently was linked to Bruce Willis. Guy Ritchie had been mooted as a director, but he went off to do Sherlock Holmes instead.
Die Hard
Just how differently could history have been? Back in the 1980s, Arnie was apparently offered the chance to be John McClane in the movie Die Hard. This would, of course, have turned the ordinary guy fighting back feel of that film into something else entirely, but fortunately – for unknown reasons – the Austrian Oak turned the role down. Phew.
Tooth Fairy
Back when Schwarzenegger was actively hunting for high concept comedies, given that Twins made very big bucks indeed, he flirted for some time with the idea of Tooth Fairy. At one point with City Slickers director Ron Underwood reported to be mooted to helm, Tooth Fairy would have seen Arnie playing the tooth fairy. The project was on the burner for some time, but never seemed to gel together.
However, the mantle for this one has been picked up elsewhere. The film is now in production, only with The Rock in the leading role instead. It's due out at the end of the year.
Believe the rumours…
There's inevitably lots of tittle-tattle on potentially Schwarzenegger projects, but he's also supposed to have turned down Commando 2, Predator 2 and Full Metal Jacket (!). Furthermore, his name was linked with the likes of Robocop, I Am Legend and Strange Days too. Things really could have been very different…