Sponsored
Teenage Mutant Ninja Turtles: Mutant Mayhem – Ayo Edebiri on the "Unforgettable Experience" of Playing April O'Neil
The Bear star Ayo Edebiri chats about the new April O'Neil in Teenage Mutant Ninja Turtles: Mutant Mayhem.
This article is presented by Paramount Pictures.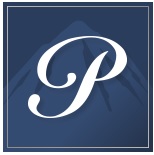 If the Ninja Turtles are out on the town, you can bet that reporter April O'Neil isn't far behind and she's ready to get in on the action. Mutant Mayhem's incarnation of April is a younger version of the classic character who is one of the first humans to closely interact with the mutant teenagers. The Turtles are apprehensive but April surprises them with her acceptance of their differences. In a way, she helps them come out of their shells. April also helps the teens realize how important it is to just be regular teenagers and the fun that comes along with it. Without her, the Turtles' interaction with the human world would be much different.
Ayo Edebiri is a writer, actor, and stand-up comedian who's starred in such TV shows as Big Mouth, Dickinson, The Bear, Clone High, and Abbott Elementary. Her film roles include Bottoms, Hello, Goodbye, and Everything In Between, Theater Camp, and Spider-Man: Across the Spider-Verse. She's also written for Dickinson, Sunnyside, and the TV version of What We Do In the Shadows.
Den of Geek: How would you describe April?
Ayo Edebiri: April is a young high school student. She's dealing with a lot, she's got a lot of feelings and a lot of things she wants to do, but she doesn't always have the confidence that she might present at first…. She's a very dedicated journalist and she wants to get a good story. As soon as she meets the four Turtle boys, she's like, there's something here; I gotta crack this.
Why is she so important to the Turtles in this film and why are they important to her?
April and the Turtles really help each other and they find each other in spaces where they really need friendship. It maybe starts out as a bit more of a transaction. The boys are like, "We wanna be cool and know a human." And she's like, "I wanna win a Pulitzer." But they're just beings who are looking to belong and looking for friends.
Talk about the energy performing with these four teen boys.
It was an unforgettable experience; being in a room performing with four teenage boys who were just sort of talking and making jokes. It really was so cool and so helpful for me because I think something that [co-writer/director] Jeff Rowe and [co-writer and producer] Seth Rogen really wanted to prioritize in this iteration of the movie was the fact that they are teenagers… and the energy of the boys is just so infectious. You can't really replicate that, the way that they bounce off of each other. I feel like it gave me more leeway when I would be with them or when I would do a recording with something that they had already recorded to sort of figure out how April would speak and respond in that situation. It just left room for a lot of play, and I think the sense of humor feels really authentic because of that.
What is different and interesting for you about this project, as opposed to the movies, cartoons and comics in the past?
I think the thing that stands out to me the most is that they feel like real teenagers in a real New York City, and that sense of life and fun is so active. There are so many comedians and incredible talent and really funny people involved on every side of the project, from writing and directing to acting, so I think people's individual senses of humor were really allowed to shine. But also, the sense of humor of the project was really allowed to find its voice organically and in a fun way.
Talk about the visual style and your impressions of it.
Just seeing something that's so distinct, authentic, and unique is always really exciting. And I think it just looks gorgeous. But, also, the way that Jeff talked about using the camera and capturing sort of a handheld feel, capturing the feel of when you watch a skate video, how the camera is very dynamic and always moving was really exciting.
What's your own past with the Ninja Turtles?
I have maybe 50 cousins, and like 40 of them are boys, so growing up, I was very well versed in Turtle culture. I actually showed Jeff and Seth my first skateboard. My skateboarding career is long over. But my first board was a Teenage Mutant Ninja Turtles deck—it was a Michelangelo deck. So I was a big fan.
Teenage Mutant Ninja Turtles: Mutant Mayhem hits theaters on Aug. 2.
*This interview is courtesy of EPK.