News
Spider-Man 3 Adds Benedict Cumberbatch's Doctor Strange
Benedict Cumberbatch has joined the untitled third Spider-Man film as Doctor Strange, set to serve as a mentor to Tom Holland's Wall-Crawler.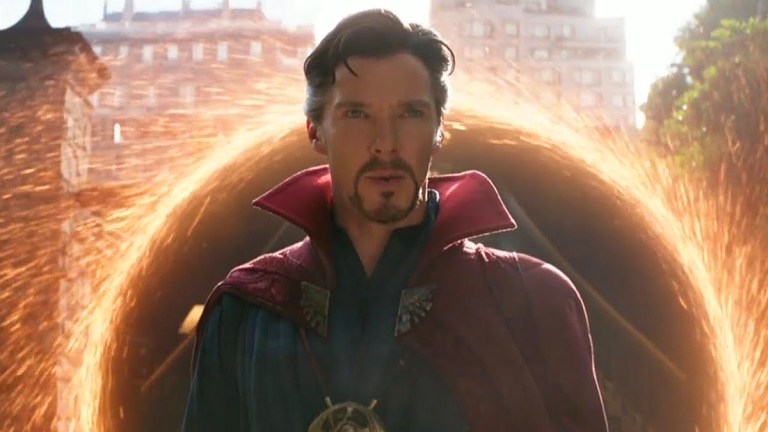 Benedict Cumberbatch's Doctor Strange is set to become a game-changing addition to the increasingly perplexing ensemble being assembled for the yet-to-be titled Spider-Man 3. Indeed, the habitual usage of "made-up names" now seems likely.
The film, following up on Sony Pictures' Marvel Cinematic Universe-crossing version of Spider-Man, as played by Tom Holland, will see Cumberbatch reprising his role as Marvel's Sorcerer Supreme, according to THR. Moreover, the report confirms a notion regarding the addition of Doctor Strange that seems to be obvious, namely that it will fill the crucial gap of a mentor to the young hero left in the wake of Iron Man/Tony Stark's sacrificial demise in Avengers: Endgame.
While the franchise's most recent solo outing, 2019's Spider-Man: Far from Home, saw a substitute of sorts in Jon Favreau's Happy Hogan, Holland's Peter Parker/Spider-Man (who's still a high-school student in the cinematic canon,) is in need of the kind of super-heroic guidance that someone like Strange can provide. Yet, the addition of Strange to the threequel's mysterious mix might also provide a much-needed answer to a most curious development, with the film reportedly set to see the return of Jamie Foxx's villain role of Max Dillon/Electro from the 2014 Sony-produced sequel, The Amazing Spider-Man 2; a perplexing development, seeing as his role comes from a completely different iteration of the film franchise, headlined by Andrew Garfield's Wall-Crawler.
The prospective Strange-related answer lies in the fact that the character is a sorcerer who's capable of bending reality and crossing dimensions, as directly referenced in the very title of his developing sophomore solo outing, Doctor Strange and the Multiverse of Madness; a film that's notably set to be directed by the creative center of the first Spider-Man Trilogy, Sam Raimi. Thus, it does seem that the Marvel Cinematic Universe is set to dive down a multiverse rabbit hole akin to the recent animated hit feature, Spider-Man: Into the Spider-Verse, opening the possibility of characters from previous franchise iterations—like Foxx's Electro, who perished at the end of his picture—somehow stepping into the MCU fray. Additionally, the untitled Spider-Man 3 is currently scheduled to arrive on December 17, 2021, which is only three months before the March 25, 2022 date for the Doctor Strange sequel, seemingly signaling that the two films could bear a crucial connection—COVID-centric schedule changes notwithstanding.
Consequently, Benedict Cumberbatch's imminent role reprisal as Doctor Strange—his first since the character's post-Thanos-snap reemergence in 2019's Avengers: Endgame—seems destined to first occur in Spider-Man 3, especially with the production status of Multiverse of Madness still essentially up in the air. Yet, the status of Spider-Man 3 also hangs on an external factor, with star Tom Holland currently shooting his starring role as video game series adventurer Nathan Drake in Sony Pictures' Uncharted movie adaptation.
Spider-Man 3 is currently scheduled to premiere on November 5, 2021. Whether that date actually holds given all the 2020 variables remains to be seen. However, we can take the recent spate of major casting news as a sign of movement on this front.
You can check out our full schedule of Marvel movies right here.