Link Tank: How Jamie Foxx's Electro Will Fit in MCU's Spider-Man 3
Jamie Foxx's Electro, facts about Hispanic Heritage Month, why you should watch Dick Johnson Is Dead, and more!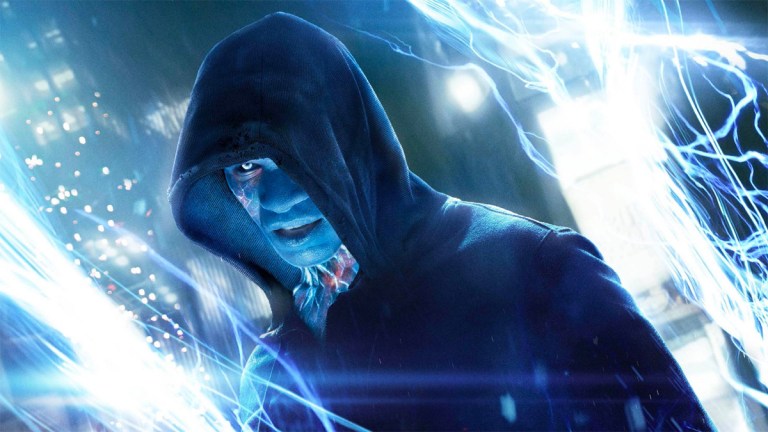 Jamie Foxx is reportedly returning as Electro in Tom Holland's Spider-Man 3, but how will it work with his part in The Amazing Spider-Man series?
"As someone who enjoyed the Andrew Garfield Spider-Man movies, I will say this: Jamie Foxx deserved better than The Amazing Spider-Man 2. I didn't hate it as much as others, but it is super cheesy in that comic book movie feel from the late '90s that doesn't really make sense since it was made in 2014. And it did still fridge Gwen Stacy … again, in 2014."
Hispanic Heritage Month is September 15 to October 15 of every year. Here are some facts to know about this annual celebration.
"For more than 30 years, Americans have celebrated Hispanic Heritage Month from September 15 through October 15 each year—though the country has officially recognized the importance of the Hispanic community's many contributions to the cultural fabric of America going all the way back to the late 1960s."
All Regal and Cineworld theaters are closing on October 8 in the US and the UK again, with re-opening dates uncertain.
"Regal Cinemas and parent company Cineworld Group are shutting their doors for a second time during the COVID-19 pandemic. In a Sunday tweet, Cineworld confirmed it is 'considering the temporary closure of our UK and US cinemas,' adding that a final decision 'has not yet been reached.' However, today it was confirmed the closures will go ahead on Thursday, Oct. 8."
If you've noticed that your iPhone battery began draining faster after updating to iOS 14, you're not alone.
"Apple's new iOS 14 has brought iPhone users a trove of wonders. But one cannot have wonders without some bugs. So if you recently noticed that your iPhone seems to suffer massive battery drain after upgrading to iOS 14, we want you to know it's not just you. And rest assured, there's a way to fix it, but it'll require patience."
Our friends at Inverse ask creators of color what is the one thing they would change in pop culture if they could.
"In a year of real reckoning against systemic white supremacy in all facets of our everyday lives, Inverse asked over a dozen of our favorite creators, writers, actors, and artists of color a question inspired by our favorite stories in the multiverse: What if things were different?"
Netflix's Dick Johnson Is Dead is one of 2020's must-see documentaries. Here's why that is.
"'So tell me,' Kirsten Johnson, director of the extraordinary new documentary Dick Johnson Is Dead asked me after our interview time was up, 'what you're going to make with your mom?' Earlier in our conversation, I had mentioned how much her film, out now on Netflix, in which she repeatedly stages her father's death in order to grapple with his impending loss, had affected me as someone who had what I saw as a similarly close relationship with a parent."