News
Doctor Strange 2 Synopsis Emerges
New - but unofficial - production details raise more questions about the plot of Doctor Strange 2.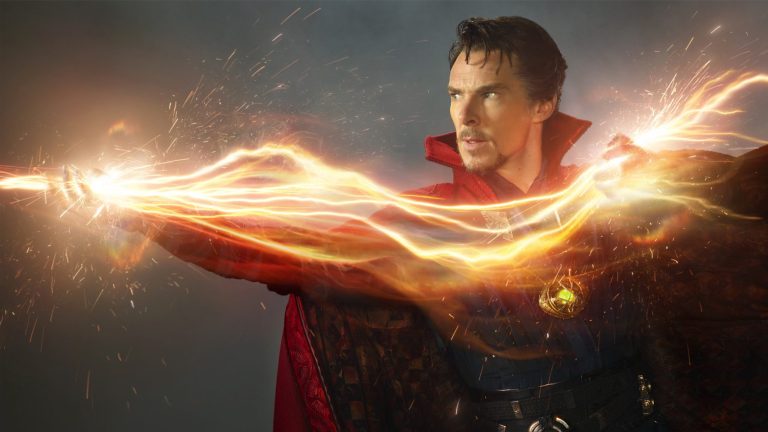 In news worth taking with at least a pinch of salt right now, new plot details for Marvel's Doctor Strange in the Multiverse of Madness have appeared online. 
The sequel to 2016's standalone origin story for Stephen Strange, which will see star Benedict Cumberbatch return to the role after two small-but-crucial appearances elsewhere in the MCU during Avengers: Infinity War and Avengers: Endgame, has hit a rocky patch over at Marvel Studios in the past few weeks, with director Scott Derrickson departing the project over creative differences. That departure in itself should be noted when reading the following synopsis for Doctor Strange 2, which has popped up over at Production Weekly (via comicbook), a leading source for film and TV production data:
"After the events of Avengers: Endgame, Dr. Stephen Strange continues his research on the Time Stone. But an old friend turned enemy seeks to destroy every sorcerer on Earth, messing with Strange's plan and also causing him to unleash an unspeakable evil."
As of last October, Miller's Girl scribe Jade Halley Bartlett had been tapped to write the Doctor Strange 2 script, and it's likely that some essence of this story will remain intact, as Marvel currently has no plans to delay its upcoming production start date for the sequel.
The "old friend turned enemy" mentioned in the details seems to indicate that actor Chiwetel Ejiofor will return as the now-villainous character of Mordo, and that he will press on with his nefarious plan to rid the world of sorcerers, the seeds of which were planted during one of the first film's post-credits scenes. Production Weekly makes no note of Chiwetel's place in the cast, however, but does list Rachel McAdams alongside Cumberbatch, Benedict Wong, and Elizabeth Olsen.
Additionally, if any of this info is close to the money, it'll certainly be interesting to see how, where or indeed when the Time Stone could re-emerge to become a key part of Strange's magical collection — or perhaps his undoing.
Doctor Strange in the Multiverse of Madness will be released on May 7, 2021. A Disney+ spinoff series called WandaVision, where Olsen will reprise her role as Scarlet Witch, is said to set up the story of the second movie somewhat.
More on this as we get it.