Sponsored
Shudder Boasts its Biggest Horror Movie and TV Line-Up Ever in April
Shudder's April "Halfway to Halloween" slate is its biggest month ever, plus you can get a half price reduction on a subscription to Shudder if you sign up before April 22.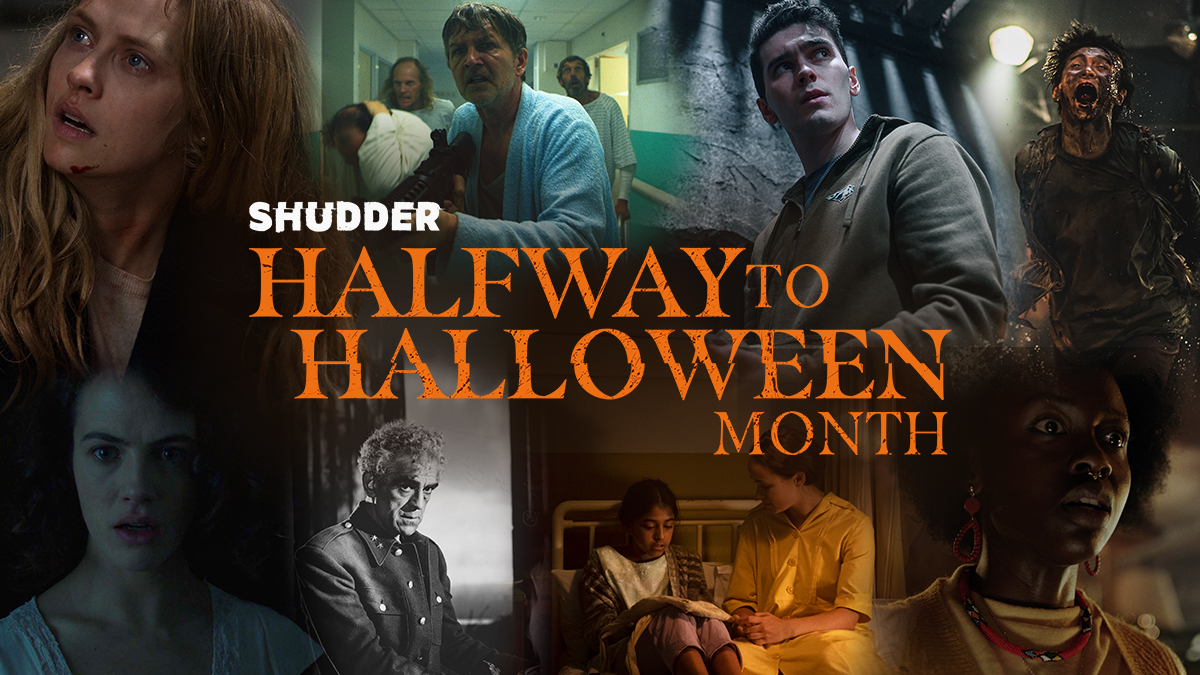 Shudder is pulling out all the shivery stops to commemorate the startling fact that we are exactly halfway to the most beloved date on any horror fan's calendar, Halloween. Yes, that's right, this month (April) is the six-month mark and the world's scariest streaming outlet is celebrating with "Halfway to Halloween," a massive slate of programming that begins on April 1 and continues throughout the rest of the month.
This is no April Fool's joke (although we have some if you want). Shudder is rolling out a brand new batch of exclusive and/or original programming, including the second season of its acclaimed Creepshow series, the premiere of a new series of original short films called Deadhouse Dark, the highly anticipated sequel to its In Search of Darkness documentary, the return of The Last Drive-in with Joe Bob Briggs, and the 2021 Fangoria Chainsaw Awards.
But wait, the channel won't let the first 30 of the next 180 days until Halloween pass without new movies to watch as well. In addition to thrilling new exclusives like Shudder original film The Banishing, Train to Busan: Peninsula and Boys from County Hell, brand new additions to the outlet's ever-expanding international library include horror tales of both classic and recent vintage, including The Texas Chain Saw Massacre 2, Night of the Lepus, Housebound, Attack of the Demons, Horror Express, The Stepfather and more.
If you're blown away by all this and want more horror, the "Halfway to Halloween" Hotline is for you. Every Friday in April from 3pm-4pm ET, Shudder subscribers are invited to call director of programming Samuel Zimmerman to discuss all things horror, from their favorite films of all time to which horror releases they're looking forward to this year. Based on what you tell him, Zimmerman will offer customized viewing recommendations from Shudder's film collection — a personally curated film festival direct from a foremost expert in the field.
If you're not a Shudder subscriber yet, the best part is that the streamer is offering a special discounted rate (50% off!) to first-timers who sign up before April 22. So hurry up and subscribe now…before Halloween is here for real.
Here are some of the highlights of Shudder's original and exclusive programming for April: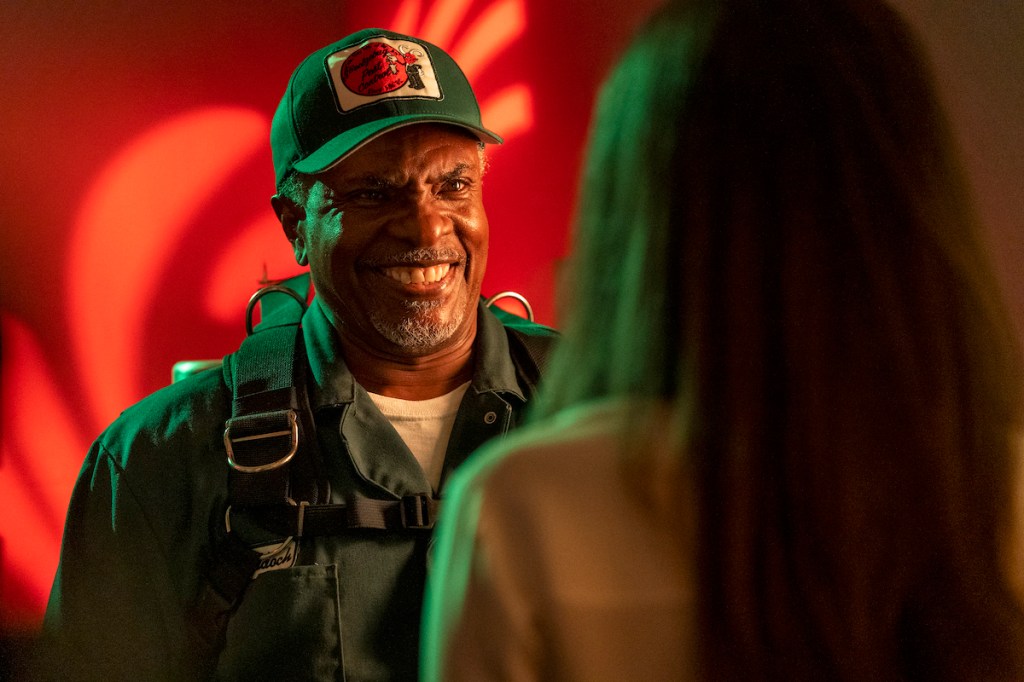 Creepshow, Season 2 – Premieres April 1 (Shudder Original Series)
The acclaimed anthology series created by Greg Nicotero (The Walking Dead), based on the classic 1982 film from writer Stephen King and director George A. Romero, returns for a second season of scary and often hilarious tales of terror — a horror comic come to life. Monsters, murderers and supernatural apparitions will haunt a whole new slew of guest stars including Kevin Dillon, Josh McDermitt, Keith David, Molly Ringwald, Barbara Crampton, Justin Long and more, with new episodes premiering every Thursday.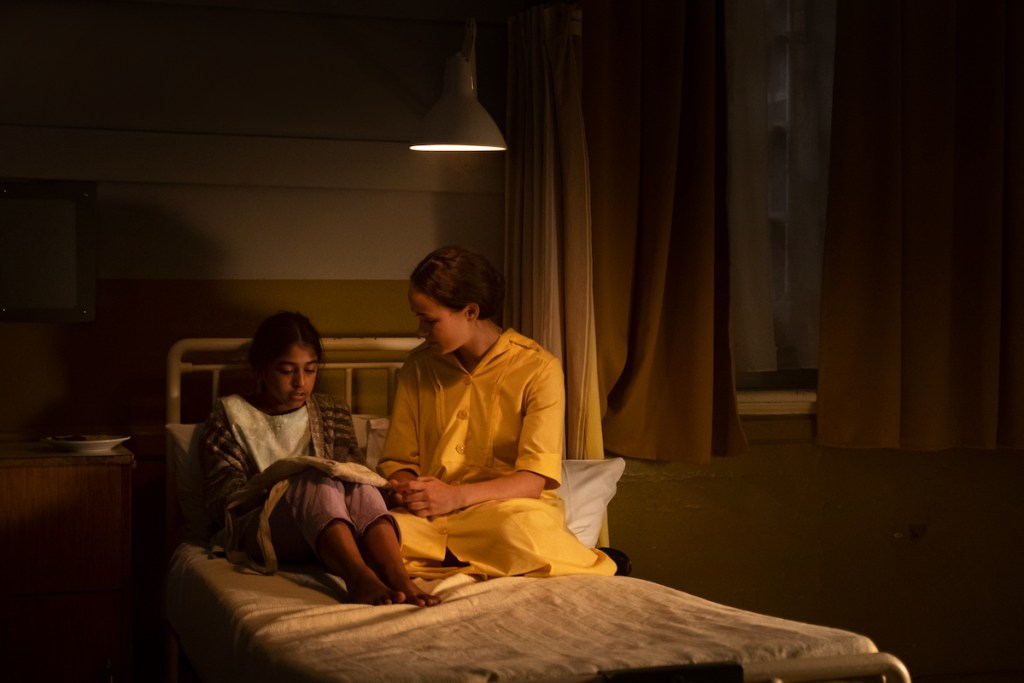 The Power – Premieres April 8 (Shudder Exclusive Film)
In the tradition of classic British ghost stories comes this tale of terror set in London in the mid '70s. With the miners' strikes resulting in electrical blackouts, a young nurse working a new job in a dilapidated hospital is plunged into darkness, and she's pretty sure there's a malevolent presence in there with her. Corinna Faith directs this Shudder exclusive starring Sanditon's Rose Williams.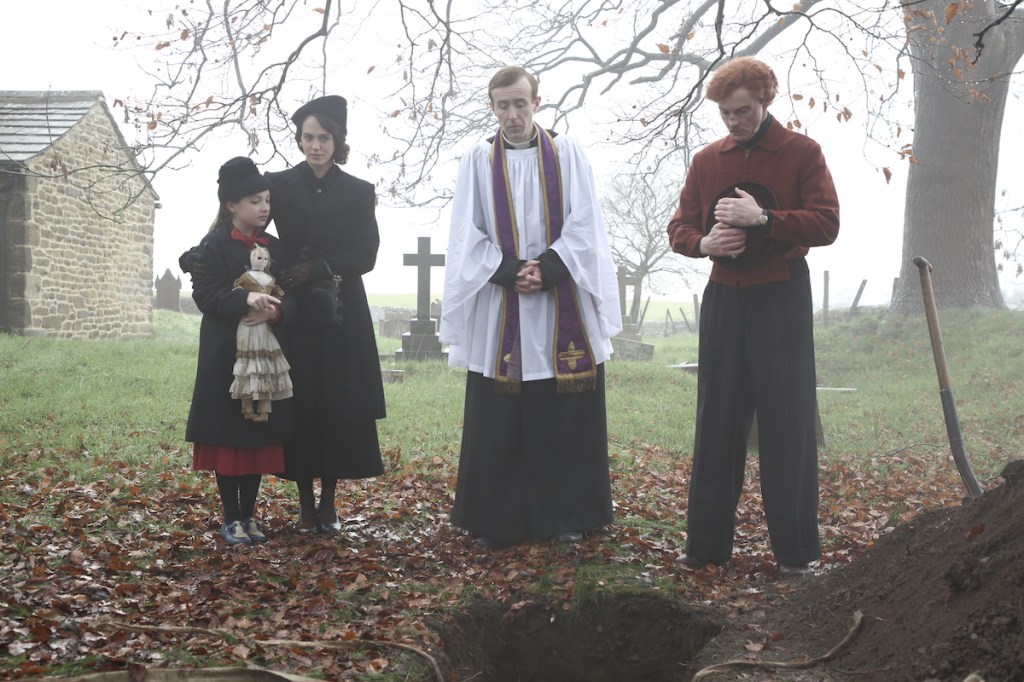 The Banishing – Premieres April 15 (Shudder Original Film)
British ghostliness abounds in this period haunted house movie which impressed critics when it screened at London's FrightFest. Jessica Brown Findlay stars as a formerly "fallen" woman who moves into a sinister manor with her daughter and Vicar husband only to discover there are dark secrets within. John Lynch and Sean Harris provide strong support in this chiller from Triangle and Severance director Chris Smith.
The Last Drive-in with Joe Bob Briggs – Premieres April 16 (Shudder Original Series)
The world's foremost expert on drive-in movies will be back for a third season of his wildly popular series, presenting horror double features as only he can pick them. Of course, Joe Bob will also give his thoughts on the films, their histories and their context and placement in horror movie history. Expect guests and other surprises too.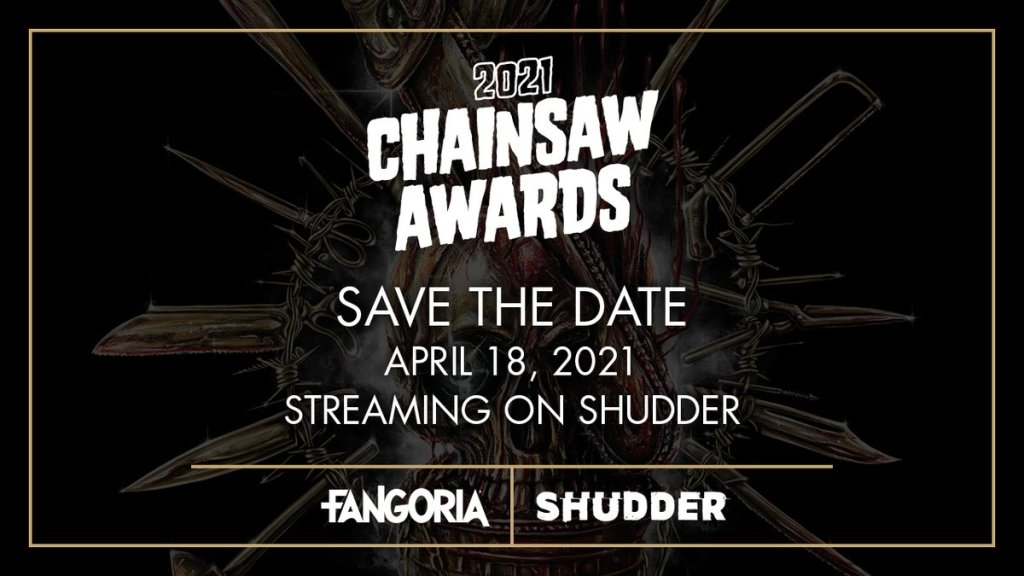 2021 Fangoria Chainsaw Awards – Premieres April 18 at 8pm ET/5pm PT (Exclusive Event)
Oscars: Schmoscars. The only awards horror hounds need are these top accolades from genre bible Fangoria. Shudder has partnered with Fango to stream this exclusive event which celebrates the greatest and goriest. Actor David Dastmalchian (Ant-Man, Ant-Man and the Wasp, and soon to be seen as Polka-Dot Man in The Suicide Squad) hosts the awards. This year's nominees include The Invisible Man, Freaky, Relic, and Possessor.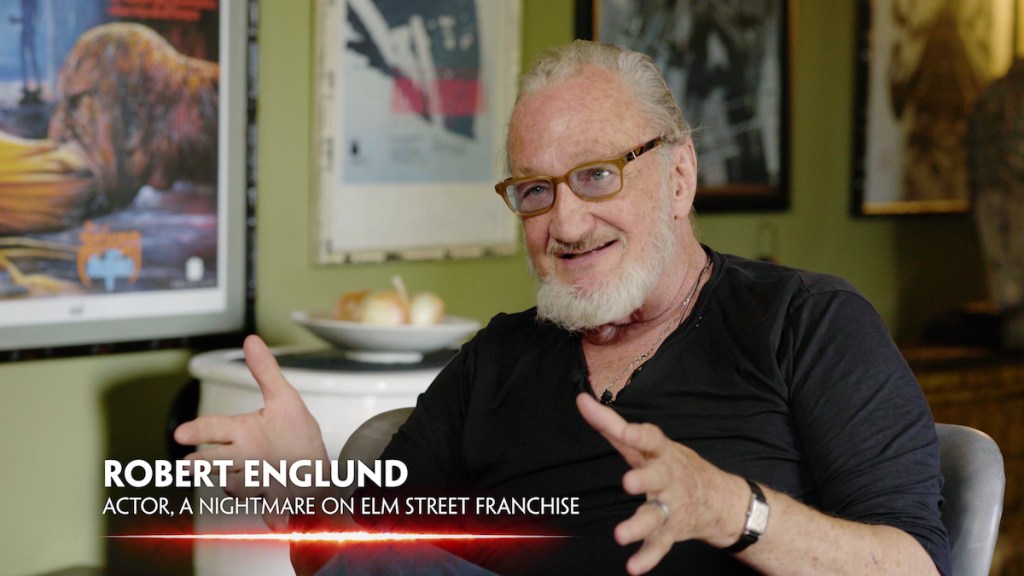 In Search of Darkness: Part II – Premieres April 26 (Shudder Exclusive Documentary)
Shudder's epic documentary on 1980s horror cinema, In Search of Darkness, was such a hit that a sequel was deemed necessary. This one — more than four hours in length like its predecessor — dives even deeper into a crucial decade in the history of the genre, featuring interviews with icons like Robert Englund (A Nightmare on Elm Street), Nancy Allen (Dressed to Kill), Linnea Quigley (The Return of the Living Dead), and special effects legend Tom Savini (Friday the 13th), along with many new and returning faces.
In addition to all its original and exclusive programming, Shudder is adding a slew of great horror films both vintage and recent to its already impressive library. Among the highlights are: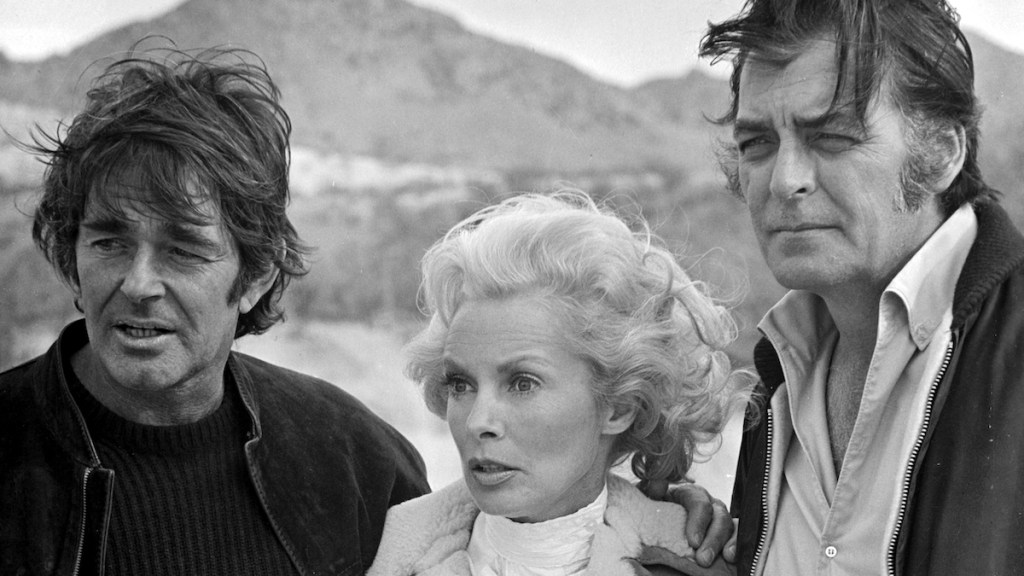 Night of the Lepus (1972) – April 1
One of those classic cult films so "bad" that it ends up being "good," this shocker focuses on Arizona ranchers who are trying to curb a population explosion of wild rabbits and end up instead with a swarm of giant, man-eating bunnies. Stuart Whitman, Janet Leigh (Psycho) and DeForest Kelley (Star Trek's Dr. McCoy) are all on hand to battle the carnivorous cottontails.
The Texas Chainsaw Massacre 2 (1986) – April 1
Leatherface and his twisted family are back in this delirious sequel that plays things more for laughs than the original, but is still as gloriously insane. Directed again by Tobe Hooper, this one finds the cannibalistic Sawyer family holed up in the grounds of an abandoned amusement park, where they torment anyone who comes within their reach.
The Val Lewton Collection – April 2
Producer Val Lewton was a master of psychological horror — where what was unseen was more frightening than anything else — and Shudder is now showing seven of his classic, highly influential films: Cat People (1942), I Walked With A Zombie (1943), The Leopard Man (1943), The Seventh Victim (1943), Curse of the Cat People (1944), The Body Snatcher (1945) and Isle of the Dead (1945).
Alex de la Iglesia Double Feature – April 12
The twisted Spanish genius behind HBO Max's recent series 30 Coins brings two of his early classics to Shudder: The Day of the Beast (a.k.a. El día de la Bestia, 1995), in which a priest, TV psychic and death metal record store clerk battle Satan and stave off the Apocalypse, and Dance with the Devil (a.k.a. Perdita Durango, 1997), in which Rosie Perez and Javier Bardem are a degenerate couple who deal in human sacrifices, kidnapping, murder and fetus trafficking.
The Stepfather (1987) – April 19
Directed by Joseph Ruben (The Good Son) and written by famed crime novelist Donald Westlake, this cult classic thriller stars Terry O'Quinn (Lost's John Locke) as a serial killer who infiltrates himself into families, murders them, then changes his identity before moving on to his next target. Only this time, his new stepdaughter is suspicious of just who "Jerry Blake" really is.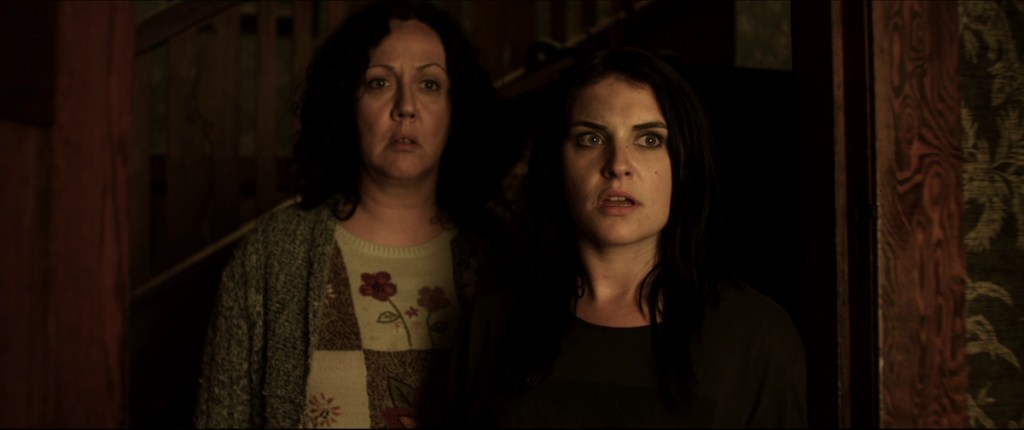 Housebound (2014) – April 19
Imagine being stuck at home for months on end… Ok but imagine being stuck inside at your family home with your mum who is convinced there's a ghost living there with you. This New Zealand horror comedy sees a young woman on house arrest start to believe her superstitious mother might actually be onto something – it's the perfect mix of funny and scary and is packed with surprises.
The Similars (2015) – April 26
Eight strangers trapped at a bus depot on a rainy night start experiencing a very odd phenomenon in this excellent Mexican sci-fi horror which plays like an extended episode of The Twilight Zone. It's weird, existential and black and white and has a wicked sense of humour along with a feeling of mounting dread. A hidden gem and an absolute must-watch.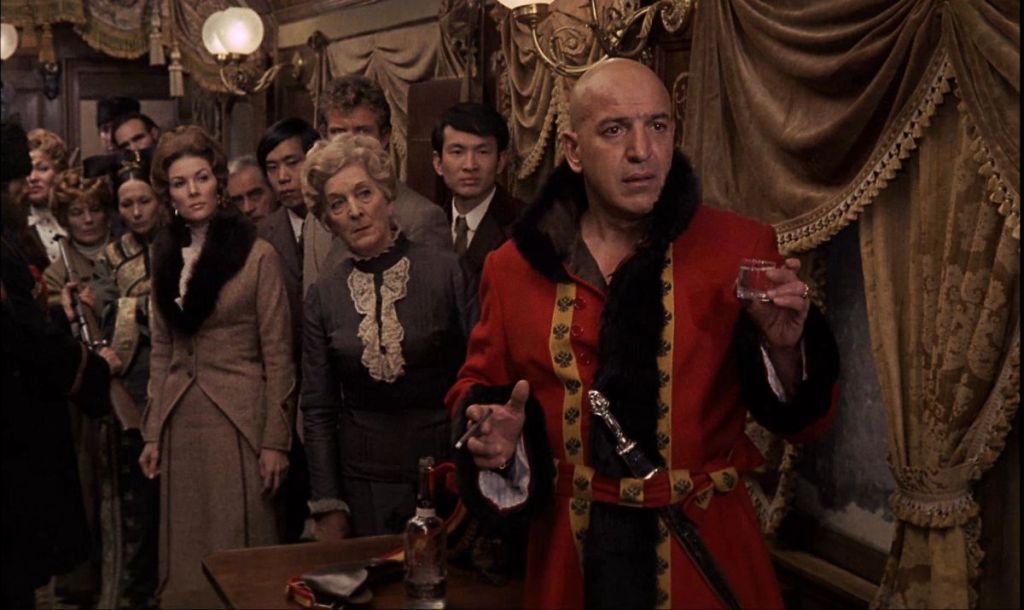 Horror Express (1972) – April 29
Horror legends Christopher Lee and Peter Cushing star along with Telly Savalas in this fast-moving, eerie sci-fi/horror hybrid in which rival scientists and a crazed Russian captain attempt to defeat an ancient, mind-absorbing alien aboard the Trans-Siberian Express. This Spanish gem is one of the more underrated, underseen classics of 1970s Eurohorror, with an original premise and great work from its iconic stars.
Here's the full Shudder "Halfway to Halloween" lineup for April:
Exclusive/Originals:
Creepshow, Season 2 – Premieres April 1, new episodes every Thursday (Shudder Original Series)
Train to Busan Presents: Peninsula – Premieres April 1 (Shudder Exclusive Film)
The Power – Premieres April 8 (Shudder Exclusive Film)
The Banishing – Premieres April 15 (Shudder Original Film)
The Last Drive-in with Joe Bob Briggs – Premieres April 16, new episodes every Friday (Shudder Original Series)
2021 Fangoria Chainsaw Awards – Premieres April 18 at 8pm ET / 5pm PT (Exclusive Event)
Boys from County Hell – Premieres April 22 (Shudder Exclusive Film)
In Search of Darkness: Part II – Premieres April 26 (Shudder Exclusive Documentary)
Deadhouse Dark – Premieres April 29 (Shudder Original Series)
New film library additions:
Night of the Lepus (1972) – April 1
The Texas Chainsaw Massacre 2 (1986) – April 1
The Haunting of Julia (1977) – April 1
The Val Lewton Collection (1942-1945) – April 2
Zombie for Sale (2019) – April 5
Don't Panic (1988) – April 5
Alex de la Iglesia Double Feature (1995-1997) – April 12
The McPherson Tape (1989) – April 12
The Stepfather (1987) – April 19
The Conspiracy (2012) – April 19
Housebound (2014) – April 19
Thale (2012) – April 19
Attack of the Demons (2019) – April 26
The Similars (2015) – April 26
The Diabolical (2015) – April 26
Horror Express (1972) – April 29