News
Creepshow Season 2 Starts Production as the Shudder Series Reveals its Cast
Shudder horror anthology series Creepshow reveals its cast just as cameras once again start to roll.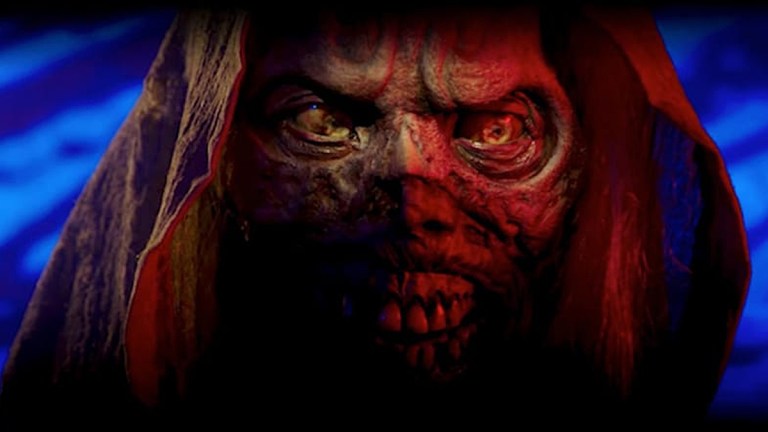 Creepshow Season 2 is moving ahead with production after a COVID-caused delay froze progress back in March.
Shudder, the horror-centric premium streaming service offshoot of cable channel AMC, has announced that the Atlanta, Georgia production of Creepshow has commenced, putting the show's second season—ordered this past October—back on track for its 2021 release window. With cameras now rolling, the cast for the second season has been revealed, featuring names such as the Pitch Perfect film franchise's Anna Camp, AMC's The Walking Dead regular Josh McDermitt, The Mindy Project's Adam Pally, Hellraiser film franchise star Ashley Laurence and the venerable star of genre classics The Thing and They Live, Keith David.
The news of the resumed—or, more appropriately, resurrected—production should delight fans of the horror anthology series, which has The Walking Dead executive producer and effects maestro Greg Nicotero as the showrunner and driving creative force in the serial revival of the classic 1982 film of the same name directed by George A. Romero and written by Stephen King. This is especially the case as AMC recently ordered scripts for a prospective Season 3, although stopped short of an official renewal, especially as Season 2 spent the last six months on the backlog. Thusly, the production announcement signals that the gears will likely start to turn behind the scenes for Creepshow Season 3 as well. As Nicotero lauds of resuming production, also providing an update:
"I've never been happier to get behind the camera as I am today. After missing our shoot date in March by just over 48 hours, season 2 of Creepshow hits the ground running as cameras begin to roll. The cast and crew have a level of excitement and enthusiasm I've never seen before and it's inspiring. So many of us in the entertainment industry have been waiting for the day we can begin to do what we do best—to have some fun together creating new worlds, new adventures and new thrills."
Some details for four episodes (of six,) of Creepshow Season 2—all to be directed by Nicotero—were also provided by way of the official cast list.
"Shapeshifters Anonymous," written by Nicotero as an adaptation of J.A. Konrath's short story of the same name, will manifest as a two-episode event, and will star Anna Camp and Adam Pally. The synopsis describes the plot as centering on "an unlucky soul who finds himself in need of a werewolf support group."
"Pesticide," written by Frank Dietz (I Hate Kids), will star Keith David, Ashley Laurence and Josh McDermitt. The story centers on "an exterminator [who] makes an infernal bargain"
"Model Kid," was written by John Esposito (who wrote Season 1 episode "Night of the Paw"). While no director or cast members were revealed, the episode will showcase a story "about a 12-year-old monster fan who turns to hand-built model kits to escape his unhappy reality."
The first season of Creepshow premiered on Shudder on September 26, 2019, followed by weekly rollouts for each of its 6-episode run to an appropriate Halloween endpoint of October 31. The streaming run achieved acclaim and successful metrics for the burgeoning platform, and also provided much-needed COVID-era content for AMC, which actually kicked off a weekly run of the series this past May. Thus, the now-in-production second season of the series will manifest with another 6-episode run, to be rolled out in similar fashion.
That is the extent of what is known about Creepshow Season 2, with Shudder promising the impending reveal of additional titles, cast and directors.