Features
Can Salem's Lot and Firestarter Reignite Stephen King at the Box Office?
The last few Stephen King movies have fizzled instead of sizzled, but relief could be on the way in old 'Salem's Lot.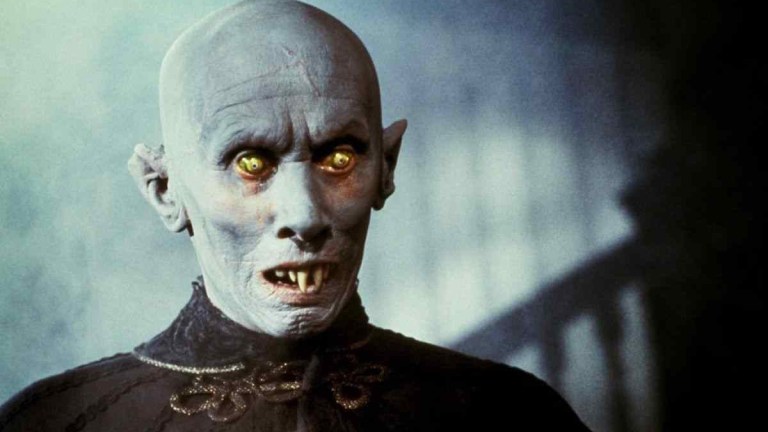 It was almost exactly four years ago when It: Chapter One (as it came to be called), the first of two movies based on Stephen King's classic 1986 novel, opened in theaters to a record-shattering $124 million in its first weekend. Adjusted for inflation, the film went on to become the highest grossing horror movie (and King adaptation) of all time, earning $701 million worldwide. Not even the vampires of 'Salem's Lot multiplied at that rate!
It's explosive and unprecedented opening coincided (and perhaps helped drive) a new wave of Stephen King adaptations, both as movies and TV productions, and new generations of filmmakers and hungry-for-content streaming services eagerly tapped into the author's vast collection of works.
As of last year, some 25 projects based on King novels, novellas, or short stories were said to be in development, but of all those, only three—all limited television series—have made it to their respective streaming platforms. Still, there are two movies entering production as of right now: Firestarter, which began filming earlier this year, and 'Salem's Lot, which goes in front of the cameras this month.
Both stories have been adapted before—twice in the case of 'Salem's Lot—but never satisfyingly, and both a long time ago. The novels themselves were King's second and sixth books to be published and are part of the classic first 10 or so works that turned King into a phenomenon (that initial run arguably stretches from Carrie to Pet Sematary, more or less).
Nevertheless, following the release of It, several more King-based movies came out—and all underperformed.
It: Chapter Two, which arrived two years after its predecessor in 2019, earned $473 million worldwide. Which is a handsome sum, to be sure; but it's also nearly 35 percent below Chapter One. Meanwhile a heavily promoted remake of Pet Sematary, issued in April 2019, stalled at a mere $113 million worldwide (even if its tight $21 million budget made it profitable enough). And Doctor Sleep, a clever and powerful adaptation from director Mike Flanagan of King's The Shining sequel, was a complete bust, topping off at just $72 million globally.
While it's harder to judge and quantify how several King-based TV or streaming projects did, it's reasonable to conclude that two recent limited series, CBS All Access's The Stand and Apple TV+'s Lisey's Story, came and went without making much of a dent in the pop culture conversation (although HBO's limited series based on The Outsider caused a brief stir).
So what happened? Was It's iconic Pennywise the Dancing Clown ingrained enough in the public consciousness to warrant the first movie's massive success, without that necessarily signaling a wholesale embrace of more Stephen King material on the big screen?
'Salem's Lot and Firestarter may be able to answer that question for certain. The former in particular is considered one of King's all-time masterpieces and was often cited for years by the author himself as his favorite of his early novels.
Set in the small, rural Maine town of Jerusalem's Lot, the story follows a writer named Ben Mears who comes back to the Lot where he spent several years as a child seeking inspiration for a new book. He gets much more than he bargained for when it turns out that another new resident in town is actually an ancient vampire—and is turning the entire community into his own flock of the undead.
What was so stunning about 'Salem's Lot at the time of its publication (the hardcover arrived in 1975) was King's deft combination of the vampire mythology with the inner workings of a small yet instantly recognizable 20th century American hamlet.
The Lot, its inhabitants, and all their affairs, secrets, scandals, and everyday workings were so vividly rendered that the intrusion of a monster as stereotypical in its way as a vampire (America at the time was still transfixed by demonic possession in the wake of The Exorcist) was realistic and terrifying.
The vampires that eventually overrun the Lot and turn it into a literal village of the dead—led by the magisterial yet barely seen Kurt Barlow—were truly frightening as well; no sparkly Twilight types or tormented hunks a la Anne Rice's Interview with the Vampire (published a couple of years later) here.
They were monsters that stank of the grave yet still possessed enough of their old memories and a vicious cunning to make them formidable enemies for the book's quickly dwindling band of heroes. King drew inspiration from Bram Stoker's literary version of Dracula, but actually took the concept to the apocalyptic endpoint that the Victorian author only hinted at.
'Salem's Lot was adapted twice, in 1979 and 2004, both times as two-part, four-hour (with commercials) limited series for CBS and TNT, respectively. The first was directed by Tobe Hooper (The Texas Chain Saw Massacre) and starred David Soul as Ben Mears, with James Mason also top-billed as Barlow's human assistant/familiar, Straker.
While suffering from the constraints of TV at the time, both in terms of budget and what could be shown, the 1979 version works more often than not. It does combine or eliminate a number of characters, and most controversially changed Barlow from a Christopher Lee-like nobleman to a non-speaking creature resembling Nosferatu's Count Orlok, shifting the primary villainy to Mason's Straker.
But Mason himself is quite sinister and very good, as is Soul as the brooding Mears and several other actors. There are also several scenes involving the vampires themselves that are pretty eerie for the time when considering, again, this was a CBS-TV prime time miniseries.
The 2004 version, directed by Mikael Salomon, starred Rob Lowe as Mears, Donald Sutherland as Straker, and Rutger Hauer as a more faithful version of Barlow. The miniseries also restored other characters that had been cut or minimized in the 1979 version and stuck to the same basic narrative while creating a different framing story from either King's book or the earlier adaptation.
But Lowe isn't nearly as effective as Soul in the pivotal role of Mears, and both the cast and show overall—despite the names mentioned above and others like James Cromwell—come off as bland. There are moments from the book that are welcome and a few gripping sequences, but this version of the story never ratchets up the intensity to a satisfying degree.
The new feature film, which is now filming in Boston ('Salem's Lot at last films in New England, where it's set, as opposed to California and Australia), has been penned and is being directed by Gary Dauberman, who co-wrote both part of It and has written four of the movies in producer James Wan's Conjuring-verse (Dauberman also directed the underrated Annabelle Comes Home).
A tremendous King fan, Dauberman told us back in 2019 that his goal was to make vampires on the big screen truly horrific again.
"We haven't seen that in a really long time and they should be terrifying, and the novel's terrifying, and it's fucking great to work on," Dauberman said. "I can't wait to bring it to the big screen, we've seen it on the smaller screen and it's going to be awesome on the big screen."
Whether Dauberman can make King's 400-plus page novel and all its subplots work as a feature film, even a lengthy one, instead of a more roomy limited series will be an interesting trick to pull off. Some cast members, including Lewis Pullman as Ben Mears, Makenzie Leigh as his love interest Susan Norton, Bill Camp as local teacher Matt Burke, and Alfre Woodard as Dr. Cody, have been announced already, but don't provide any sense of where the film is headed yet.
As for Firestarter, the book was published in 1981 and warmly received at the time. King was at his early peak of commercial success and readers were eager to devour his next offering. Even so, that tale has probably not retained the same resonance as 'Salem's Lot. As the story of a little girl who can start fires with her mind (the result of drug experiments on her parents by a secret government agency), the book was King's first overt science fiction novel and reads more as a tech chase thriller than his previous supernatural work.
The 1984 film version directed by Mark L. Lester (Class of 1984) featured an extremely faithful screenplay; with a smaller group of characters and its more streamlined, structured narrative, Firestarter is perhaps more adaptable and linear than a vast tapestry of people and incidents like 'Salem's Lot. But the film was directed in such workmanlike fashion that the script never comes to life.
The cast is problematic too. Following her breakout in E.T.: The Extra-Terrestrial, Drew Barrymore seemed like a no-brainer for the title role of little Charlie McGee. But Barrymore—apparently conscious that she was an "actor"—is overwrought and histrionic, becoming more annoying than sympathetic. David Keith is okay as her father, while Art Carney and Louise Fletcher probably come off best as an elderly couple who help the McGees at a critical moment.
The most egregious casting is that of George C. Scott as John Rainbird, the shamanic Native American assassin who forms an unsettling bond with Charlie once she and her dad are recaptured by the agency known only as the Shop. Aside from the fact that casting Scott as a Native American is ridiculous enough, the relationship just doesn't work on screen—Rainbird's fascination with Charlie as an avatar of his own death in the novel just comes off as creepily bordering on child predation in the movie.
It will be interesting to see how producer Jason Blum, director Keith Thomas (The Vigil), and screenwriter Scott Teems (Halloween Kills) handle that relationship in their upcoming remake, but at least they've actually hired a First Nation actor, Michael Greyeyes, as Rainbird. Zac Efron is also a solid choice for Andy McGee while Ryan Kiera Armstrong (The Tomorrow War) has won the role of Charlie.
Of the two adaptations, Firestarter is clearly the easier to translate to the screen. Both titles carry instant name recognition for King fans and the general public, but it's 'Salem's Lot that has perhaps the greater pull overall. Plus we've seen lots of kids, teens, and tweens with psychic powers on screen over the past few years; when was the last time you saw a truly scary vampire movie?
Neither film has a release date yet; Firestarter is in post-production while filming on 'Salem's Lot is just beginning. In the meantime, King himself, showing no signs of slowing down as he approaches his 74th birthday, continues to churn out books and stories which studios and production companies will no doubt continue to snap up. All they need now are audiences to turn up and prove that, unlike Pennywise in It, it won't take another 27 years for King's name to mean box office gold again.