Features
Stephen King's Favorite TV Shows According to His Twitter Raves
Emmys and Baftas are all very well, but the real accolade for the modern TV drama is a praise-tweet from author Stephen King. Here's a list of his top Twitter recommendations.
"NOW WE'RE SUCKING DIESEL! If you don't get it, you missed a great series." Stephen King's recent discovery of British police thriller Line of Duty – as relayed via a series of highly enthusiastic Tweets – was a delight to witness. King's zeal is enough to make UK fans wish that he hadn't binge-watched the BBC series from his home inside the sewers of Derry, Maine, but instead watched it at broadcast pace in the UK, where he would no doubt have made a sizeable contribution to the show's Twitter larks. (King proved himself happy to join in with online TV show speculation when he correctly predicted the killer in HBO/Sky's Mare of Easttown. You can bet he'd have had a take on the mystery identity of Line of Duty baddie 'H'.)
Line of Duty isn't alone in attracting King's online praise; when the horror author watches a TV show he loves from inside the creepy Castle Rock devil shop he calls home, he lets his 6.5 million followers know about it. Below is a list of endorsements King has made on Twitter in recent years, from the usual sci-fi and horror suspects to a few less expected titles.
US MODERN CLASSICS
The Americans, Game of Thrones, Homeland, Sons of Anarchy and The Shield
In Stephen King's house (inside Derry's landmark water tower, The Standpipe) as of February 2018, only three shows were considered 'appointment television': FX Cold War spy drama The Americans, HBO fantasy epic Game of Thrones and Showtime spy thriller Homeland. King describes all three as "a cut above". Going one further, three days after the Game of Thrones series finale aired, King called out the New York Times' list of 20 best TV dramas for neglecting to include the HBO dragon epic. He's glad the Times included FX cop drama The Shield, a show that "fundamentally changed TV", but feels it should also have tipped a hat to FX motorcycle gang drama Sons of Anarchy. Get it right, New York Times.
INTERNATIONAL DRAMA
Dark, Fauda, Hotel Beau Sejour, Les Revenants, Marianne, Money Heist, To The Lake, ZeroZeroZero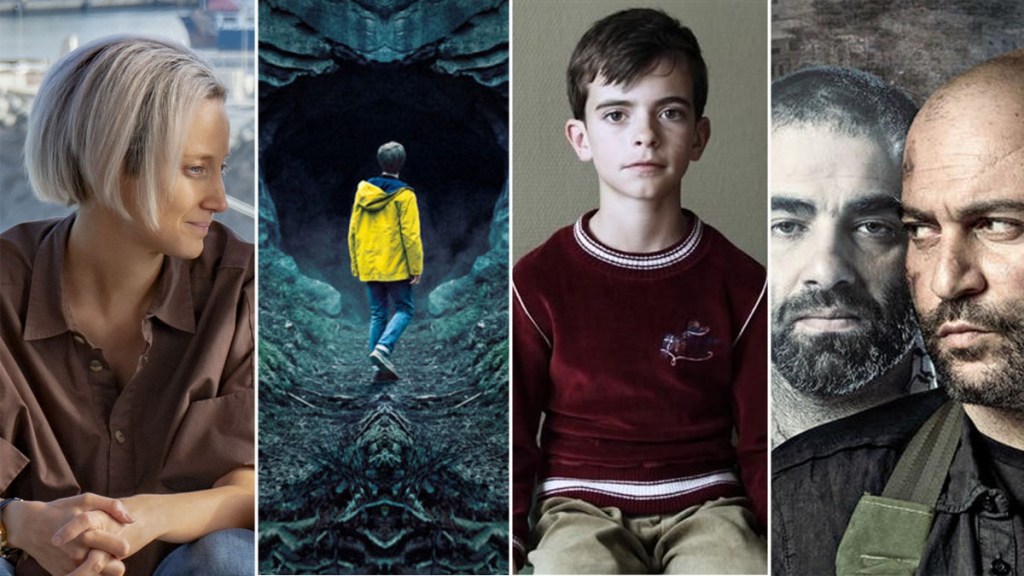 Nothing scares Stephen King, not even subtitles. When he's relaxing in his converted alien spaceship half buried in the woods of Haven, Maine, he enjoys nothing more than streaming a foreign-language box-set. He particularly rates German sci-fi Dark, which he called terrific, complex and very German, and recommends these explanatory recaps for anybody confused by its multiple timelines. Virus thriller To The Lake was called "a pretty darn good Russian series on Netflix," while Israeli spy thriller Fauda was described as "all killer and no filler". King called Belgian crime drama Hotel Beau Sejour "eccentric, brilliant and strangely touching. Supernatural fare for those who don't ordinarily like it." Speaking of the supernatural, King's a fan of celebrated French horror Marianne, which he says could scare even "a sicko" like him. Also in French, he loved atmospheric supernatural zombie drama Les Revenants/The Returned, calling it sexy and scary. Netflix's Spanish-language thriller Money Heist is "a firecracker" while he found Italian-Anglo crime drama ZeroZeroZero "bone-shaking, chilling, terrifying, epic," and King found it hard to believe it could be bettered. High praise.
BRITISH DRAMA
Black Mirror, Life on Mars, Line of Duty, The Stranger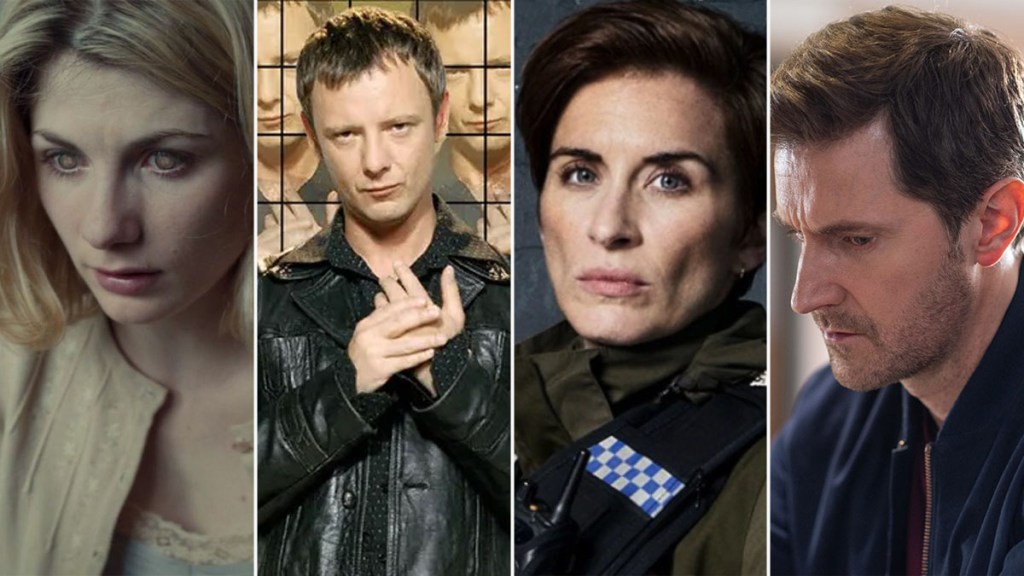 From underneath his massive, transparent dome in Chester's Mill, Stephen King will often enjoy a bit of British telly. Back in 2013, when it was still a Channel 4 show only just available worldwide on Netflix, King Tweeted that he loved future-tech anthology series Black Mirror, calling it "terrifying, funny, intelligent," and compared it to an R-rated The Twilight Zone. The show creator Charlie Brooker, told Den of Geek at the time that despite being a huge Stephen King fan, his reaction was characteristically muted:
"I think I probably smiled? That's about as effusive as I get about anything, because whenever anything nice happens in the world I always expect something appalling to happen immediately afterwards."
BBC crime-drama-with-a-time-travel-fantasy-twist Life on Mars is another British favourite that King described in September 2020 as one of his favourite shows of all time, "the kind you go to when you're feeling sad." That same year, he called Harlan Coben's mystery thriller The Stranger, starring Richard Armitage, as an excellent, addictive mystery. King's British TV crush of the moment of course, is BBC crime drama Line of Duty, which he praises for having a central Mulder/Scully-type vibe between main characters Steve Arnott and Kate Fleming.
US THRILLERS
Big Sky, Bosch, Designated Survivor, Escape at Dannemora, Fargo, Mindhunter, Perry Mason, The Good Fight, The Man in the High Castle, The Morning Show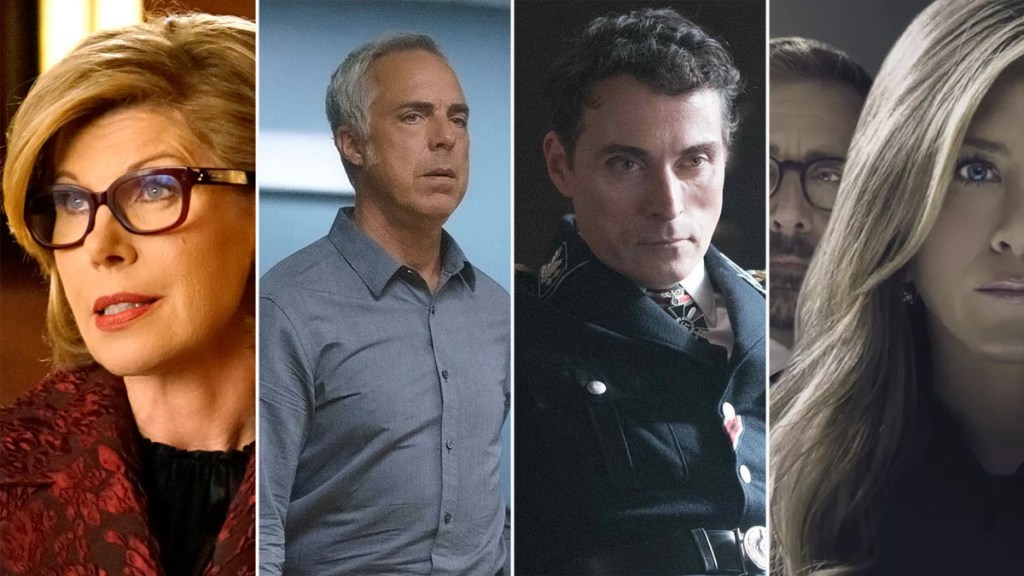 After he's finished all the two-finger KitKats from the minibar at Room 217 of The Overlook Hotel, where he lives, Stephen King puts a thriller on the TV. Crime thriller, political thriller, legal thriller, alt-history Philip K. Dick thriller… he has time for them all. King is a particular fan of ABC's murder show Big Sky, which stars Ryan Philippe and Vikings' Kathryn Winnick. In February this year, he called it the best drama on network TV and said the final three episodes were stepping into Emmy territory. He calls Bosch an excellent detective series, one of the best on TV, with an engrossing story and superb cast. Kiefer Sutherland-starring series Designated Survivor he called excellent, complex and involving after its move to Netflix. Prison drama Escape at Dannemora is TV at its best according to King, who in 2015 described the penultimate episode of Fargo season two as the best thing on television in the last three years. In 2017, he strongly recommended David Fincher serial killer drama Mindhunter, and last year called the Matthew Rhys Perry Mason reboot a "damn good show." In 2019, King called The Good Wife spin-off The Good Fight "the best show on TV", and found nothing not to like about Apple TV+'s The Morning Show starring Jennifer Aniston. That was the year he also named Amazon Prime's The Man in the High Castle season four as "amazingly good", challenging and involving.
HORROR & SUPERNATURAL
Black Summer, Dracula, The Haunting of Hill House, Servant, Stranger Things, THEM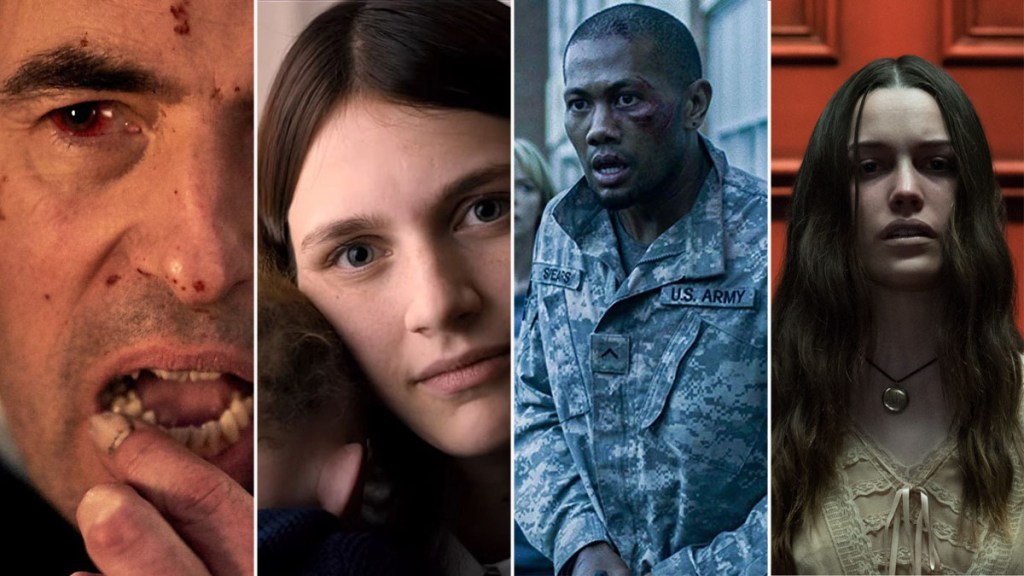 When he's not nursing kidnapped novelists back to health in the remote Colorado cabin where he lives, Stephen King goes in for a bit of scare-action on the TV. He called Mike Flanagan's adaptation of Shirley Jackson's The Haunting of Hill House "close to a work of genius" despite not being a fan of revisionism of its kind in general, and praised M. Night Shyamalan's Servant for its focus, acting and atmosphere, adding "if there's anything creepier or more binge-worthy than this, I don't know what it is." He loved Steven Moffat and Mark Gatiss' BBC Dracula, calling it terrific and "VERY bloody", found the first episode of Amazon Prime Video's THEM scared the hell out of him, and praised Netflix's Black Summer for reinvigorating the zombie drama: "Just when you think there's no more scare left in zombies. THIS comes along." As for Stranger Things, he described the first season as like "watching Steve King's greatest hits" in a good way. 
Next week on What Famous People are Watching: is Stanley Tucci really that big on the Westminster Dog Show, or is he more of a The Underground Railroad guy? We find out.