News
Why The Golden Age Of Stephen King Adaptations Could End
Several recent Stephen King movie and TV projects have faltered, while others continue to prosper.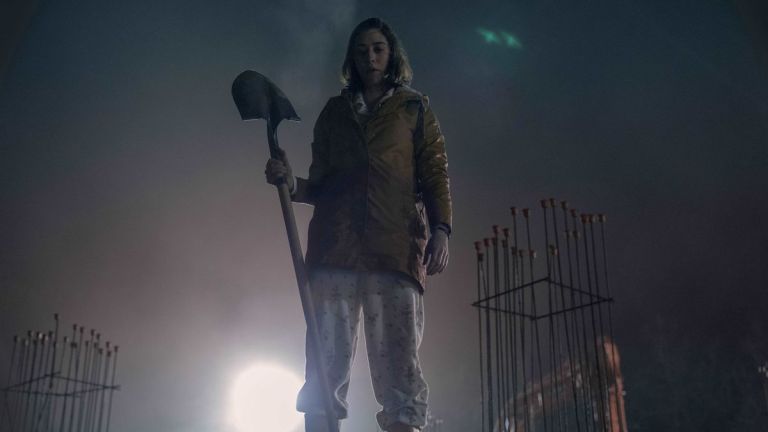 This post has been updated.
Almost since he became a best-selling author, Stephen King has seen his work adapted for the movies and television.
Just two years after his first novel, 1974's Carrie, was published, a film version directed by Brian De Palma was a massive hit, earning Oscar nominations for stars Sissy Spacek and Piper Laurie. The floodgates opened after that, with a TV miniseries based on his second novel, 'Salem's Lot (1979), Stanley Kubrick's high-profile film of The Shining (1980), Creepshow (1982), Cujo (1983), The Dead Zone (1983), Christine (1983), Children of the Corn (1984), Firestarter (1984), Silver Bullet (1985), and many more coming quickly during the next few years.
King adaptations continued well into the late 1980s, 1990s and 2000s, although the quality began to trail off and many were either quickie cash-ins, direct-to-video clunkers or both. There were high points, of course: Pet Sematary (1989), Misery (1990), The Shawshank Redemption (1994), the TV miniseries of The Stand (1994), Dolores Claiborne (1995), 1408 (2007), and The Mist (2007) are all standouts.
But while the flow of King adaptations never truly dried up, it did slow to a trickle during the late 2000s and early 2010s, with nothing on the big screen for nearly four years and a few television adaptations popping up (like Haven and Bag of Bones) in the interim.
Then came 2017, and director Andy Muschietti's It. Based on one half of King's mammoth 1987 novel, It became a massive global success, its $123 million opening weekend the biggest ever for a horror movie and its final $700 million gross making it the biggest horror movie of all time and the fifth highest-grossing R-rated movie ever.
A number of new King projects hit around the same time, such as The Dark Tower (which bombed) and the successful Netflix movies Gerald's Game and 1922. Even though they had all been in development at roughly the same time and pace, the huge success of It and the emergence of several King projects at once created the impression that the author was back in vogue in Hollywood — and perhaps he was.
Movie and TV projects announced in the wake of It included a new theatrical version of 'Salem's Lot, a TV series loosely inspired by the prequel short story "Jerusalem's Lot," remakes of Pet Sematary and Firestarter, plus adaptations of the stories "In the Tall Grass" (co-written with King's son, Joe Hill), "The Boogeyman," and "Rest Stop." Those were in addition to movie, cable, or streaming adaptations of the novels Lisey's Story, Revival, The Long Walk, The Outsider, The Tommyknockers and more.
If you're a King fan, that's a cornucopia of riches, but could the King screen renaissance already be over?
Before we go any further, this is no reflection on the author himself or his work. King at the age of 73 remains as prolific as ever, turning out one or two books a year and retaining a vast and loyal readership that has made him one of the most beloved and successful writers of all time.
But the adaptations of his work have always been hit and miss, both in terms of quality and box office success, and there are indications that despite the tremendous success of It and HBO's recent series based on The Outsider, the current wave of King adaptations may be cooling off.
Let's start with 2019's It: Chapter Two. The follow-up to the 2017 blockbuster did not perform nearly as well as its predecessor, earning $473 million worldwide and not hitting the sweet spot with critics and fans as much as Chapter One. To be sure, the gross was sizable and profitable, and the movie did have its strengths, but sequels to hits like It are expected to equal or better the gross of the previous film, not fall short by roughly 33 percent.
Coming out on the heels of It: Chapter Two was Doctor Sleep, Gerald's Game director Mike Flanagan's highly anticipated sequel to both King's The Shining and Kubrick's film, based on King's own novel. Despite many strong reviews (including from us), and the inclusion of iconic imagery from the Kubrick movie that King didn't even include in his Doctor Sleep novel, the movie was a bust in theaters, earning just $72 million worldwide (it has shown new life on streaming platforms, however).
Earlier in 2019 we saw the release of Pet Sematary, a long-awaited new version of one of King's most notorious novels, previously adapted in 1989. While King's book is one of his best-known, right up there with The Shining, Carrie, The Stand, and It, the movie — which significantly altered the second half of King's story — was not a smash success. It earned just $113 million around the world, enough to make it profitable (it cost $21 million to make), but ensuring a relatively quick disappearance from theaters.
And then there's Castle Rock. The original Hulu series was given a lot of hype when it came on the scene in the summer of 2018, with a glittering cast (André Holland, Melanie Lynskey, Bill Skarsgård, Jane Levy, and Sissy Spacek) and a narrative that wove together characters, locations and plotlines from a number of different stories. The second season was perhaps even more ambitious, serving as a prequel to Misery while also working aspects of 'Salem's Lot and other tales.
But Hulu canceled the show earlier this month. While both ratings and problems related to the ongoing COVID-19 pandemic have stopped many series from returning to production on either a temporary or permanent basis, Warner Bros. Television — which produced Castle Rock — apparently wants to focus on content for its own streaming service, HBO Max. And since the ratings for Castle Rock's second season were said to be low, Warner Bros. has no plans to re-launch the show on HBO Max either.
Even more significantly, HBO decided to pass on a second season of The Outsider despite the ratings success of that early 2020 miniseries. According to Deadline, Season 2 would have gone beyond King's book and focused on a new story featuring Cynthia Erivo's private detective character, Holly Gibney. Although an outline for the second season had been developed, HBO declined to get behind the show again, with production company MRC currently shopping it to other outlets.
The entertainment industry is a reactionary one; every time something hits with viewers, movie studios and TV producers tend to rush to make 10 more just like it. That initial wave of success for King adaptations in 2017 — combined, perhaps, with an influx of executives who grew up reading King's work — might have triggered just such a frenzy, but it remains to be seen whether more King adaptations will strike the same sinister chord as Pennywise the Dancing Clown did three years ago.
There will be plenty of chances to see if that's the case, assuming that development and production of at least some of the upcoming King-based projects don't continue to be sidelined by the pandemic. First out of the gate next month will be CBS All Access' new limited series based on The Stand, while Apple's Lisey's Story series is on the way as well. Movies slated to begin production in 2021 (pending the pandemic) include Revival, 'Salem's Lot and Firestarter.
Other King titles, like long-awaited adaptations of The Talisman and The Long Walk, may or may not get off the ground as producers watch how the next wave of King movies and TV series performs. As one of King's longtime Constant Readers, I'll watch as much as I can, although even I got restless after nine hours of The Outsider and nearly three hours of It: Chapter Two. What about you?