News
Blumhouse, Stephen King, and Joe Hill: A Match Made in Horror Heaven
Genre banner Blumhouse is finally working with father-and-son horror masters Stephen King and Joe Hill on the Firestarter remake and The Black Phone. Jason Blum gives us a few updates.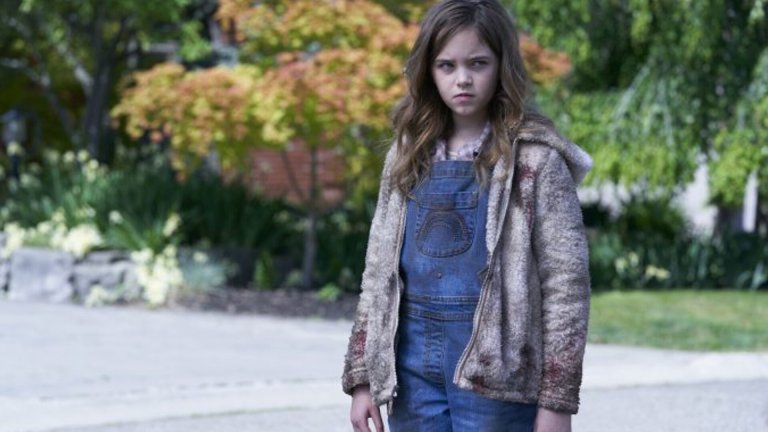 In the 21 years since Jason Blum founded Blumhouse Productions — during which a sizable portion of the company's output has been dedicated to the horror genre — one name has been conspicuously absent from the list of the banner's collaborators: Stephen King.
One reason for that may have been the company's policy of making genre movies for a relatively low — and sometimes just blatantly low — price: securing the option to a literary property, especially one by a brand name author like King, could punch a hole in the Blumhouse financial model. Most of Blumhouse's horror output has been original properties, with a handful of adaptations in the mix.
But it could also be simply that Blum and King couldn't find the right material to join forces on — until recently. It was originally announced in 2017 that Blumhouse would produce a new version of Firestarter, King's 1980 novel about a little girl and her father pursued by a secret government agency that wants to gain control of the girl's ability to start fires with her mind. After years of development, the Blumhouse version is at last underway, with Keith Thomas directing.
The novel was made into a movie in 1984, but despite a faithful script (which hewed very closely to King's book), that film was hurt by leaden pacing, a lack of energy, and uneven performances (and in the case of topline star George C. Scott playing a creepy Native American assassin, flagrantly distasteful miscasting).
Speaking with Blum during a recent round of press for the newly released The Forever Purge, Den of Geek asked the Blumhouse head honcho how he, director Thomas, and screenwriter Scott Teems are planning to make the 41-year-old tale appealing to moviegoers now.
"We got a script that Stephen King loves," answers Blum. "That's always the first hurdle. He's got approval over everything. So he approved our plan, our director, our script, our actors, so that's always exciting to have his blessing."
Blum continues, "I can't give away the details of the movie, but I think the movie is very relevant to today. I think there's a reason for it existing. We have a filmmaker and writer who I think did a terrific job on the script and I hope the movie is as good as the script is. If it is, it's going to be a hit."
Filming is underway on Firestarter now, with Ryan Kiera Armstrong in the title role of Charlie McGee, Zac Efron as her father Andy, Sydney Lemmon as her mother, and Michael Greyeyes as the malevolent government assassin, John Rainbird.
But wait, there's more! Blumhouse is also developing a film for Netflix based on "Mr. Harrigan's Phone," a novella from King's recent If It Bleeds collection about a teenage boy who communicate via iPhone with his dead former employer, and more recently announced it will team up with Sony Pictures to reboot King's 1983 haunted car novel Christine, with Bryan Fuller writing and directing.
Speaking of phones, and is if the above wasn't enough, filming recently wrapped on The Black Phone, which finds Blumhouse once again collaborating with Sinister director Scott Derrickson. The screenplay is adapted by Derrickson and writing partner C. Robert Cargill from a story by Joe Hill, who happens to be Stephen King's son.
"I just saw the movie about a week ago for the first time, and I was very, very, very pleasantly surprised," says Blum about the picture, in which a boy (Mason Thames) communicates via a disconnected phone with the previous victims of the serial killer (Ethan Hawke) who's kidnapped him.
"I thought the movie was great," Blum adds. "Scott's one of my favorite filmmakers and I think he made a great creepy movie that really gets under your skin. It comes out in January. It's going to be a wide theatrical release. I can't wait for everybody to see it. I thought it was pretty great."
Between Firestarter, Christine, Mr. Harrigan's Phone, and The Black Phone, Blum seems to be quickly making up for all the years in which he wasn't involved with the King family business. "It's really interesting," the producer says. "We've been doing a lot with Stephen King who, needless to say, is the master of all masters in this genre and it's fun. It's fun to be doing something with him and his son, for sure. Different things, but very fun."
All the films mentioned above are undated, with the exception of The Black Phone, which is set for release on January 28, 2022.