Features
Oscars Fan Favorites: Who Are the Contenders?
We examine the curious landscape and factors which will determine the Academy's "Oscars Fan Favorite" award.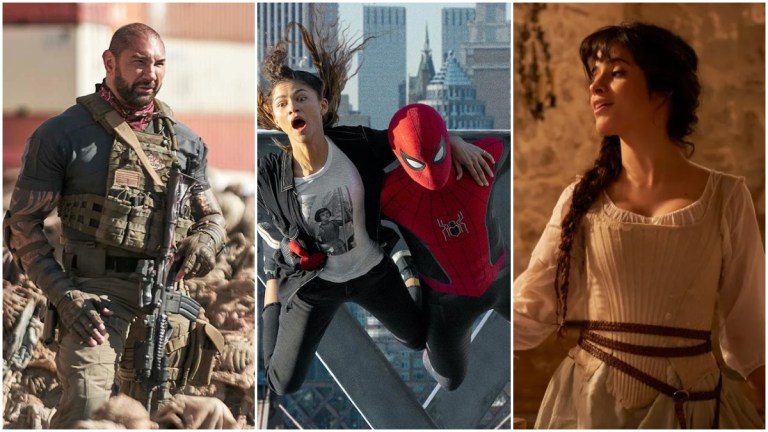 In August 2018, the Oscars infamously announced they were going to create a "Most Popular Film" category. Ostensibly, this was designed to "deliver a more accessible Oscars to our viewers worldwide." But in practice it was a naked ploy to create a proverbial kids table for mainstream entertainment that would likely be deemed forevermore divorced from the rarified airs of "Best Picture" and the other major Oscar categories.
The concept died screaming as it was eviscerated by both the press and Academy members. Within a month it was scrapped, and despite no "Popular Film" category in the next two years' Academy Awards ceremonies, the blockbuster superhero movies Black Panther and Joker still got nominated for Best Picture—with the latter also picking up a Best Actor Oscar.
Nevertheless, some bad ideas die hard, and though the Academy will no longer vote on the "most popular film," that dubious honor has been given to everyone else on social media via this year's "Oscars Fan Favorite" award, which allows folks to hand out an award by voting with a Twitter hashtag.
"It just helps to augment what is already a show that's all about elevating the best of community building," said Oscars telecast producer Will Packer (via Variety) while still making excuses for the ratings pandering. "It creates a two-way dialogue and is more inclusive because the Oscars always felt so stuffy and so one-percenter." He went on to describe letting fans vote on Twitter for their favorites as a way of "democratizing" the awards.
It's also a way of undercutting the Academy's credibility while still essentially putting "popular films" at a kids table. Once again the Academy is implicitly (if not explicitly as with the failed "Most Popular Film" maneuver) suggesting movies that audiences love are unworthy of serious consideration, all while desperately trying to find ways to still squeeze in as many clips of Spider-Man into the telecast as possible… even at the expense of significant categories like Best Film Editing and Best Original Score, both which join six other deserving categories whose wins will now be announced before the telecast and in a half-empty auditorium in order to make room for… #OscarsFanFavorite. (Clips of those disrespected eight categories' victory speeches will be played in some fashion during the telecast.)
Well, the producers wanted to "democratize" the awards in order to get some Spidey in the broadcast, so let's see who the contenders are in a year of popular blockbuster films like Spider-Man: No Way Home, No Time to Die, and Shang-Chi…
Army of the Dead
While the #OscarsFanFavorite category in all likelihood was created to get some love for Marvel movies—especially the one that just became the third highest grossing movie in North American history despite opening during a pandemic—analytics firms monitoring Twitter data all seem to suggest Zack Snyder's Netflix zombie movie, Army of the Dead, is poised to take the prize.
According to analytics company Diesel Labs (via Business Insider), if voting for #OscarsFanFavorite closed on March 4—it closed on March 10—Army of the Dead should be the one receiving whatever prize the Oscar telecast hopes to hand out on Sunday. This is based purely on the data created by tweets that used the #OscarsFanFavorite hashtag, however, and excludes the likely less utilized direct submission page, which can be found here.
Given the ubiquity of Twitter hashtags, trends, and online culture, it seems unlikely a direct submission page will dwarf fans jumping on a bandwagon or spamming a hashtag. Because while box office bears out what was the probable "fan favorite" last year, the thing about social media is that smaller voices can be amplified purely by volume. Which in this case means tweets.
As a streaming release, it is difficult to ascertain the actual level of popularity enjoyed by Army of the Dead—it sits at a serviceable 67 percent positive score on Rotten Tomatoes among critics and an also fairly muted 75 percent on the same site's audience score. However, the movie's co-writer and director, Snyder, is a darling for a passionate subsection of fan culture on social media. This was the same group who was so vocal that they were able to convince WarnerMedia (if not Warner Bros.) to release what is now called Zack Snyder's Justice League on HBO Max.
Indeed, Zack Snyder's Justice League also racked up a lot of #OscarsFanFavorite votes until the Academy confirmed that the four-hour superhero epic is ineligible since it is technically a recut of a film that was released in 2017. So Snyder's fans moved to Army of the Dead, a movie in which there are robot zombies and unexplained time loops, because why not?! And according to Diesel Labs, after several weeks of voting, more fans had voted for Army of the Dead on Twitter than any other movie…
Cinderella
Despite being generally loathed by critics (although not our own), and also receiving fairly mixed numbers among aggregates of audience reactions, the Amazon reimagining of Cinderella starring Camila Cabello has a strong vocal fanbase online—and they tweet. As per several analytics firms, the biggest contender to possibly upset Army of the Dead is this musical which features Billy Porter as the Fabulous Godmother and a supporting cast of familiar faces, including Pierce Brosnan, Idina Menzel, and James Corden.
In the days before Snyder fans pivoted from the ineligible Justice League to Army of the Dead, Cinderella was leading analytic data (as per Deadline), with fans of Cabello and a more multicultural reimagining of this fairy tale organizing in force. Indeed, Cabello has over 60 million Instagram followers and nearly 13 million followers on Twitter. The Cuban-born American singer and actor is also highly popular with young folks thanks to being part of the girl group Fifth Harmony.
All in all, this would be a pleasant upset where David beat Goliath and marks the second streaming film to outmaneuver box office juggernauts in the poll.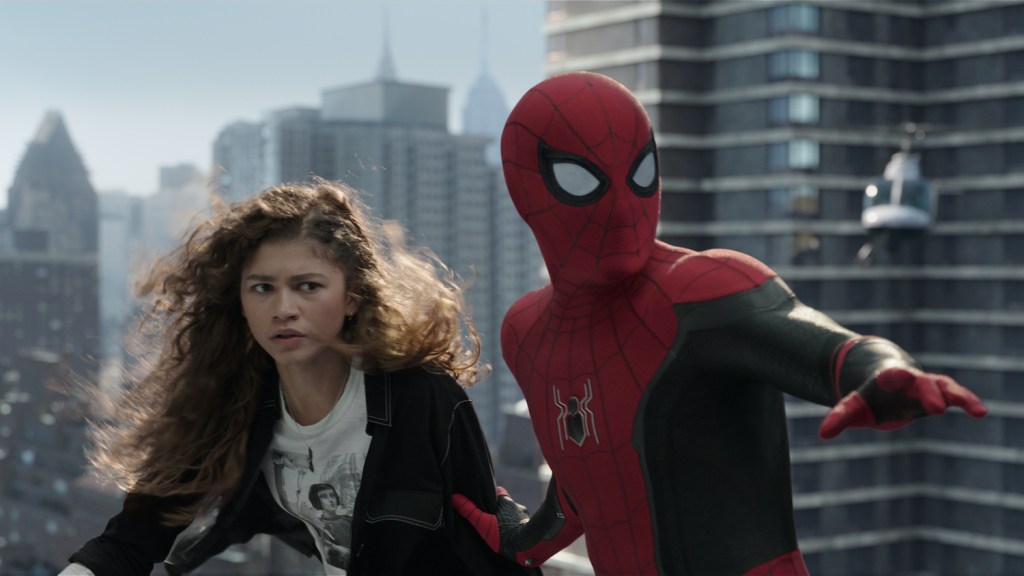 Spider-Man: No Way Home
This one doesn't need much of an introduction, does it? The film obviously intended to win the #OscarsFanFavorite poll by Oscars telecast producers, No Way Home is the box office behemoth that had the novel idea of putting all three big screen, live-action Spideys in one film: Tom Holland, Tobey Maguire, and Andrew Garfield all spin webs as a trio of superheroes who fight villains that anyone between the ages of five and 35 grew up watching.
It made a lot of money—$1.9 billion at the global box office, to be exact—and by most obvious measures is the most popular movie of the year. After all, there's a reason studios realized tentpoles like this need to continue to release in theaters as opposed to the day-and-date strategy Disney tested and came to rue for the release of Black Widow. Even so, the online love (or organization) doesn't appear to have been enough for this one, unless there was a last minute rally in the final days of Twitter votes (or if the direct submission page changes the outcome).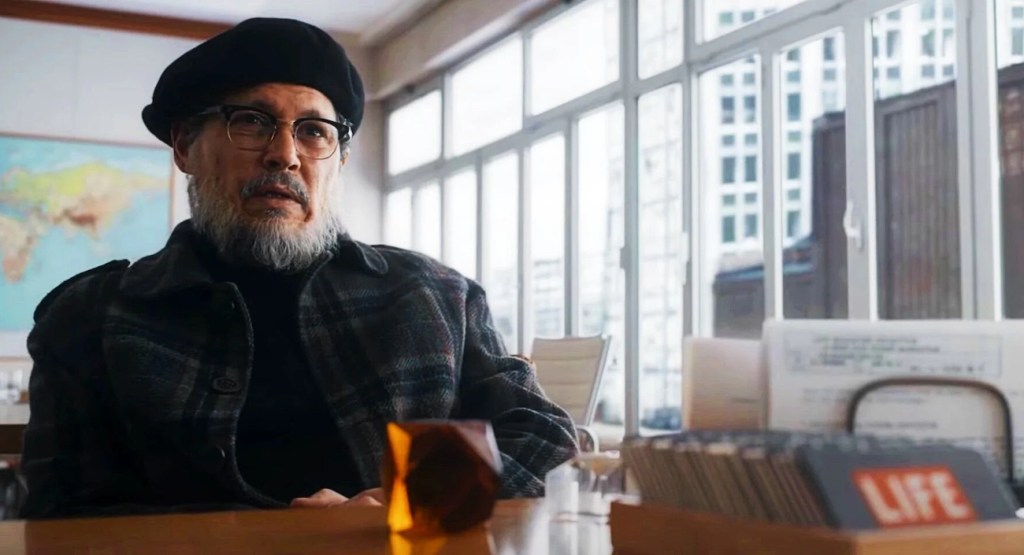 Minamata
Here's a strange one. Johnny Depp's Minamata, in which he plays a war photographer who travels to Japan and winds up investigating mercury poisoning, has not been seen by a particularly large audience. The film has had a few internet releases across the globe, but notably was only released (abandoned, really) in the L.A. market in the U.S. last December. Worldwide it has only grossed $1.5 million. And yet, it very well could be receiving more #OscarsFanFavorite votes than Spider-Man!
That is because the fanbase of Johnny Depp is still strong online and fairly upset that he lost his lawsuit against The Sun in the UK after the paper called him a "wife-beater" following allegations from his ex-wife Amber Heard. In the fallout, Depp was asked to step away from WB's pricy Fantastic Beasts franchise, but his online support remains undimmed. So in February, Minamata was polling ahead of Spider-Man according to multiple analytics firms. Yet the most recent reports suggest it has fallen behind No Way Home. Still, it is ahead of every other major blockbuster released last year!
tick, tick… BOOM!
As perhaps the one contender on here that looks like a traditional Oscar movie, Lin-Manuel Miranda's enchanting directorial debut, tick, tick… BOOM!, has polled strong online according to multiple analytics reports. The most recent Diesel Labs one suggests it's fallen to fifth place, but that is still an impressive showing for a movie which even Netflix has arguably undersold this awards season while championing The Power of the Dog.
A passion project for Miranda, the movie stars Andrew Garfield as Jonathan Larson while intelligently adapting Larson's own one-man play, written before he achieved success with Rent as well as his sudden death in 1996 on the eve of that latter show's Off-Broadway debut. tick, tick is a favorite among theater fans and musical lovers, and it appears that it's this exact audience, with perhaps a healthy dose of Garfield stans, which has made the movie competitive on Twitter. And frankly, just between us, it's the best picture on this list.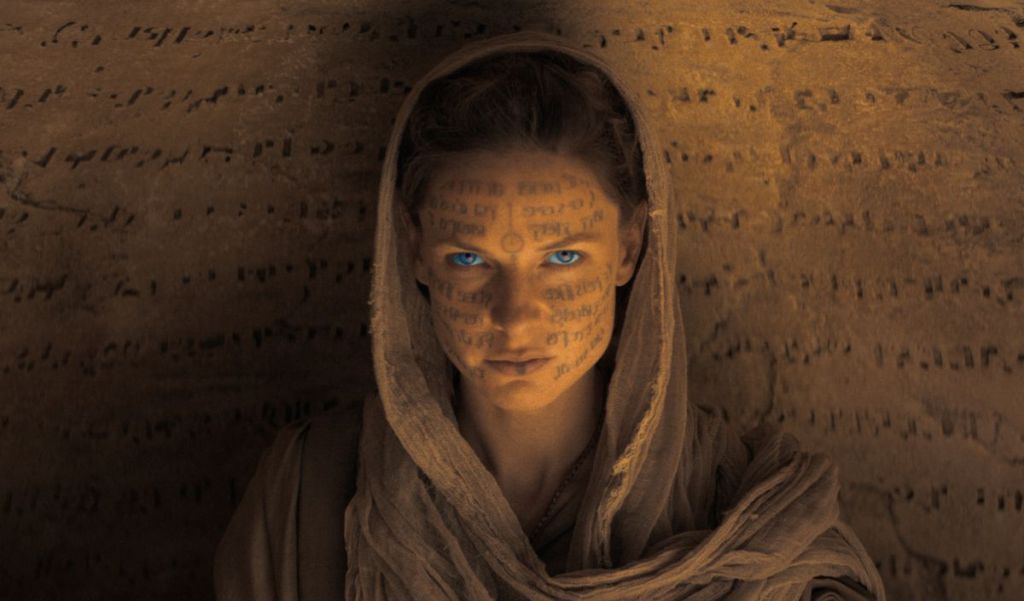 Dune
That's right one of the most popular movies of the year—and one which the Academy did nominate for Best Picture, Best Adapted Screenplay, and a spate of technical awards—is getting another shot at a prize in the #OscarsFanFavorite category.
That should not be a total surprise. Dune was one of the most feel-good box office stories of 2021, opening in the shadow of the Delta variant and with WarnerMedia's "day and date" albatross around its neck. Despite those obstacles it still became the biggest non-sequel of the year, grossing $400 million worldwide even with instant online piracy.
What's more surprising, then, is that it fell so far off on the Twitter popularity contest. Perhaps Timothée Chalamet fans rallied in the final days the poll was open though?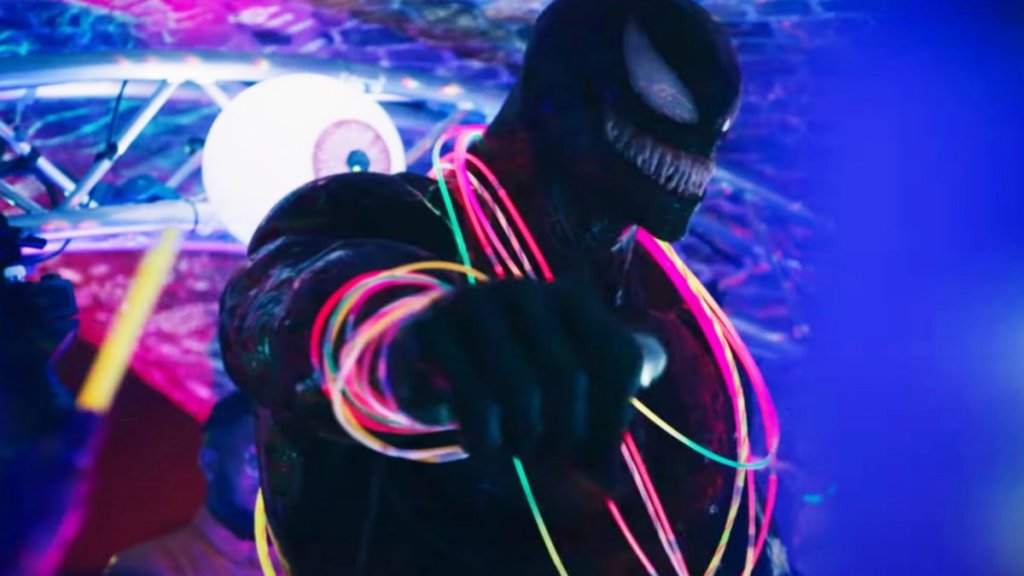 Venom: Let There Be Carnage
Venom 2 is not ranking high on any leaderboards. Nevertheless, we're including it because the meme of Venom appearing as an Oscar contender has been a season-long joy. And frankly, what could the Academy deserve more after hoping to give Spidey a popularity award than winding up with this smiling drooling face instead?