Features
Oscars 2022: Frontrunners and Contenders
Oscars season is finally upon us, and this time with some movies folks are excited about. But who currently stands the best odds of winning?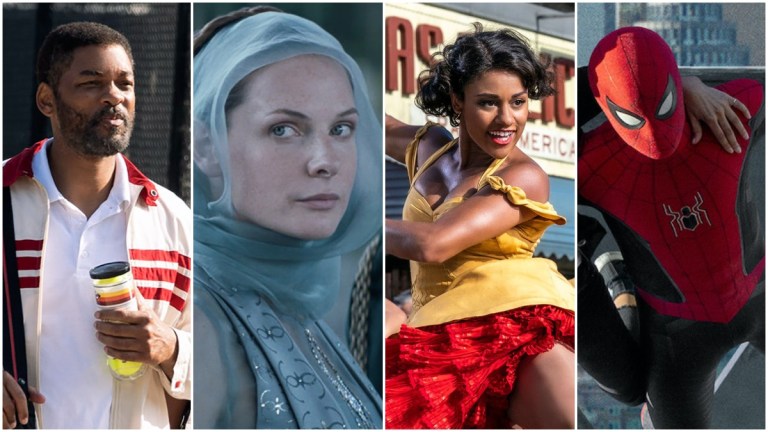 For the first time in what feels like ages, there's some excitement to Oscar season. To be fair, "excitement" might be a relative word when most of the biggest Oscar contenders in 2022 are, again, movies that didn't set the box office on fire. Nevertheless, after COVID and a painfully quiet Oscars where the Best Picture winner last year didn't even gross $4 million in the States, a new awards season with general crowdpleasers in the running like Dune and West Side Story (for those who saw it) is an arguable breath of fresh air.
Heck, some Oscar voters are so anxious to bring audiences back to this March's telecast that there's even momentum for Spider-Man: No Way Home getting an Oscar nod for Best Picture! (More on that below.)
It's of course still a strange Oscar season where one feel-good contender after the next failed to feel good about finding an audience in theaters. A cynic might even wonder if mainstream audiences' understanding of what a "movie" is has changed in the age of streaming at home and Marvel Studios claiming a third of revenue in theaters.
Be that as it may, anticipation appears up going into the weekend of the Golden Globes, even as the Globes' Hollywood Foreign Press Association has effectively been ostracized by the industry. So instead of focusing on that non-televised event, we decided to look ahead to what the actual voting body of the Academy of Motion Picture Arts and Sciences might be thinking and where their interests might lie.
Below is a list of the biggest contenders and frontrunners at this year's 94th annual Academy Awards. The films are ranked in a descending order of which has the best chance to get nominated or win in the Best Picture category. But our analysis of each will also note other categories they're likely to heavily compete in.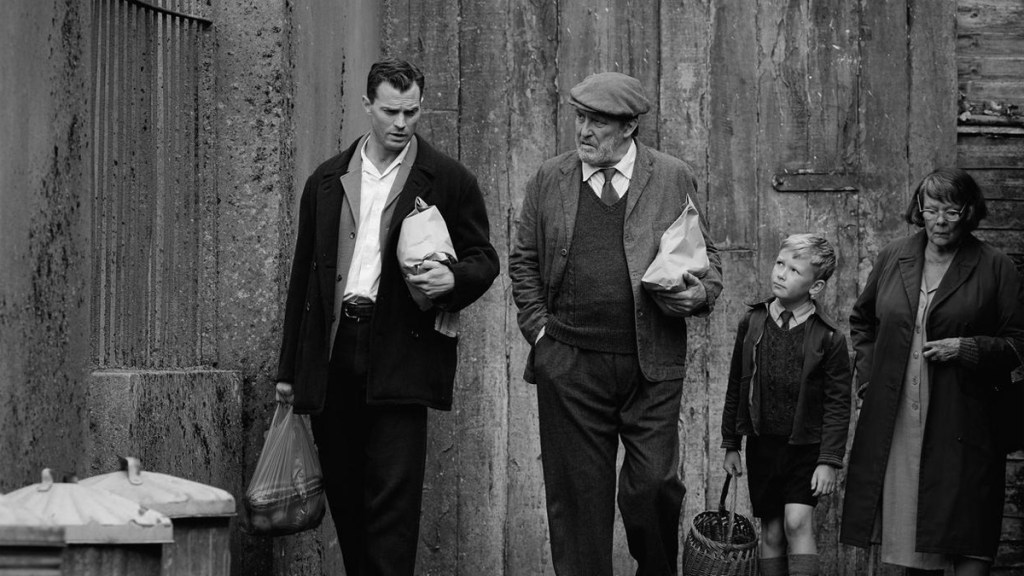 Belfast
While there's been some increasing ambivalence toward Kenneth Branagh's sentimental (and semi-autobiographical) coming-of-age drama among most Oscars prognosticators, particularly after it failed to capture Best Picture among many of the divided critics group bellwethers at the end of the year, I'd still lay odds at the moment on Belfast being the Best Picture frontrunner. This movie came out of the awards season gate roaring when it unexpectedly took home the People's Choice Award at the Toronto International Film Festival—beating out more obvious contenders like Dune and, at the time, Last Night in Soho. And despite Film Twitter's growing disdain for this feel-good movie, I'd argue that warm buzz hasn't really abated in the industry.
Indeed, the first important thing to consider is that the Academy really doesn't care what Film Twitter thinks—as gleaned when they backed another TIFF People's Choice winner, Green Book. And it is harder to begrudge Branagh's sweet and episodic reverie about his childhood than that 2019 Best Picture winner which traded in arguably simplistic and shallow understandings about racism in America. Belfast is also a rosy depiction of troubled time, the Troubles in Northern Ireland, in point of fact. But by design, it is told from the sheltered point-of-view of Branagh's own boyhood, and is thereby a celebration of a child's innocence.
While the film is not a box office hit, few of the biggest contenders are, and Belfast also doesn't have the label of being a pricy, high-profile box office bomb either (although it did only gross $7 million). It's likewise buoyed by a string of strong performances that will appeal to the actors wing of the Academy, with Caitríona Balfe being a shoo-in for a Best Supporting Actress nomination. She might even win. Meanwhile Ciarán Hinds is the frontrunner in the Best Supporting Actor category, assuming of course Belfast doesn't split the vote when Jamie Dornan also gets nominated for the film in the same category. Also expect nominations for Branagh in Best Director and Best Original Screenplay, although I suspect he will not win either…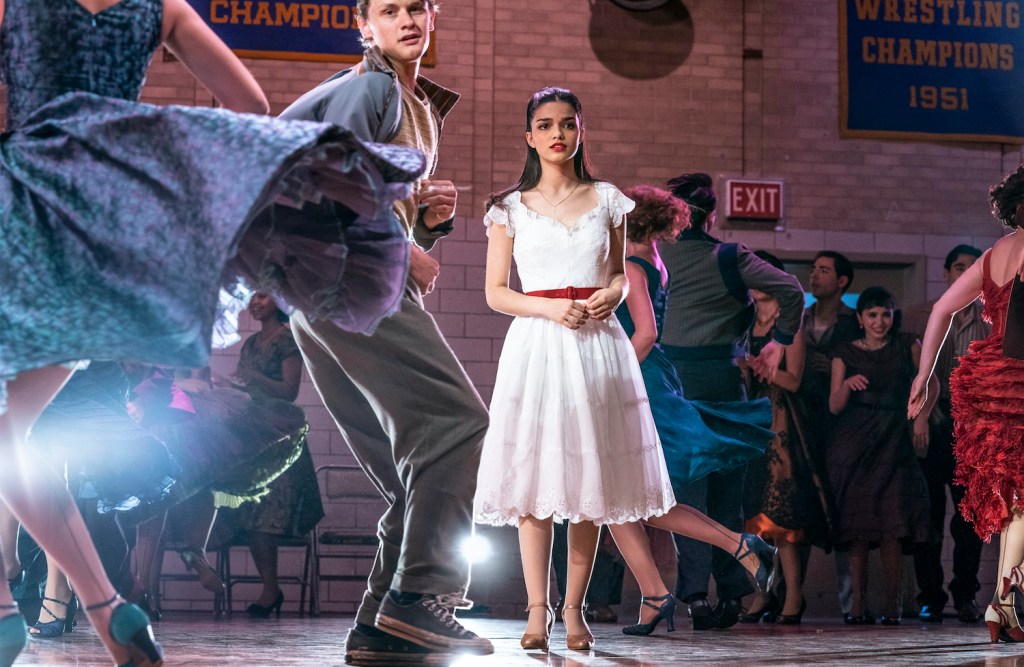 West Side Story
Steven Spielberg's West Side Story was supposed to be the feel-good story of the holiday movie season. One of the greatest living directors adapts one of the greatest musicals, bringing in audiences to see something other than superheroes. And unlike some other 20th Century Fox holdovers, it seemed like Disney really gave an honest push to this clear-cut awards contender. Had West Side Story followed that narrative at the box office, I'd be willing to call it a lock for Best Picture, repeating the top prize Oscar win earned by the original Robert Wise movie in 1961.
But that's sadly not what happened. Like everything else not named Spider-Man this December, West Side Story flopped. But unlike the other flops, it was the one that looked like the "sure thing" blockbuster and cost over $100 million. As a consequence, it's incredibly vulnerable for Best Picture since the Academy doesn't like awarding Best Picture to something with the shadow of failure hanging over it. Sure, they'll give Best Picture to small speciality films which most audiences have never heard of—but everyone heard that Spielberg's high-profile musical tanked when forced to compete with the red and blue CGI-man.
With that said, the film is so good and so deserving of its rapturous critical response that it remains a heavy contender in what is admittedly a lighter year. This is top-shelf Spielberg, and the blockbuster auteur the Academy once dismissed is now one of its all-time luminaries. At the very least, he is the second most competitive under the Best Director category.
His film will also duke it out with Dune in many of the technical categories, including Best Editing, Best Cinematography, and Best Production Design. Meanwhile expect nominations for Best Adapted Screenplay for Tony Kushner, and Best Supporting Actress nods for both Ariana DeBose and Rita Moreno. DeBose is playing the role that earned Moreno her Oscar in 1962, and DeBose could repeat history with her own poignant take on Anita. But then again, Moreno is excellent in an all-new role that could be the sentimental favorite among older Oscar voters. Or they could split the vote and aid Balfe or the contender from the year's other biggest frontrunner…
The Power of the Dog
Here is the first of several of the "cool" choices among critics groups and cinephiles on social media. Jane Campion's beautifully made character study about toxic masculinity in the Old West reinvents a beloved genre for modern discourse with masterful craft and infinite subtlety. Whereas the above two movies are high on sentiment and pulled heartstrings, The Power of the Dog is a more cerebral exercise that nevertheless gets under the skin the more you understand its triumvirate of outsiders, all played with poignancy by Kirsten Dunst, Kodi Smit-McPhee, and Benedict Cumberbatch.
Expect all three to get nominated, Dunst and Smit-McPhee in Supporting categories, and Cumberbatch for Best Actor. Among them, I think Dunst is the most likely to win but it's a tough category. As for the film's Best Picture prospects, despite being more artful in its construction than Belfast and more intellectual than West Side Story, I find it frankly too chilly and purposefully oblique to appeal to Academy voters for Best Picture. Additionally, there is the unspoken hurdle of it being a Netflix release, and I still don't think the industry is quite ready to award Best Picture to the streaming giant.
With that said, Campion has a much better shot at winning Best Director and Best Adapted Screenplay. In fact, I think she's the frontrunner in both categories after losing Best Director to Spielberg once already in 1994 during The Piano versus Schindler's List race, and also given the Academy becoming painfully aware that having only one woman director winning an Oscar in 93 years is not a good look. Also expect the film to clean up in technical nominations, and have a real shot at winning Best Cinematography.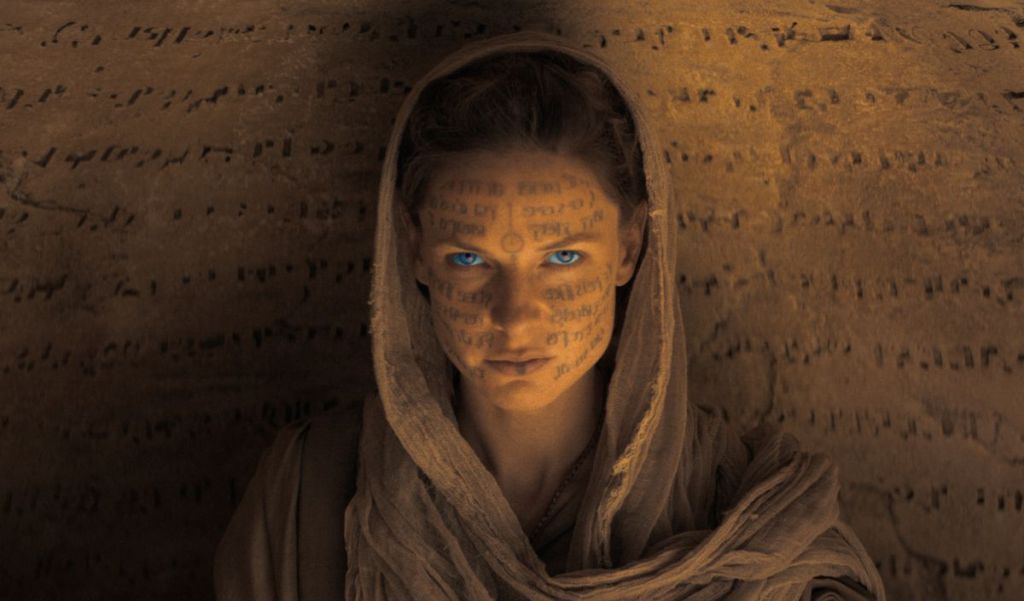 Dune
Ah, here is the fan favorite—which we can confirm via our own polling! Denis Villeneuve's Dune feels a bit like this year's Mad Max: Fury Road: a technical marvel that serious-minded filmmakers and fanboy-happy audiences alike can get excited about. In that sense, I would expect the "below-the-line" members of the Academy and those in technical guilds to shower Dune with Oscars in categories like Production Design, Cinematography, Hair and Makeup, Sound, Visual Effects, and possibly Editing and Costumes (beware of Cruella there though). It's also a frontrunner in Best Score.
But as for Best Picture, Director, and Adapted Screenplay? With the exception of Screenplay, it seems likely the Academy will also repeat Mad Max's year and consider it an honor just to nominate the film in those categories. Then again, Villeneuve crafted a technical marvel that brought audiences into theaters despite the pandemic and despite it being available on HBO Max. Most likely though, the Academy will elect to wait and see how Villeneuve finishes his adaptation of Dune and reserve the right to award him with Picture, Director, Screenplay, and everything else assuming Dune: Part Two lives up to Part One, a la the Peter Jackson treatment during the Lord of the Rings trilogy's rollout in the early 2000s.
King Richard
Twenty-five years ago, King Richard would've been a box office smash and as much the frontrunner as West Side Story. It's a feel-good true story based around the rise of sports icons Venus and Serena Williams. And it's also told with a heavy hand from the vantage of their leading male father, which appeals all the more to old school Oscar sensibilities. Yet because we live in a modern world where even Will Smith as Richard Williams cannot bring audiences out in droves, King Richard has fallen a bit behind in the race.
It's a shoo-in to be nominated for Best Picture, but expect King Richard to fare best in the Best Actor race where Smith will likely get an Oscar that is as much a recognition for his whole career as it is an award for this single, and undeniably charming and winsome, performance. Aunjanue Ellis also stands a chance at getting into the competitive Best Supporting Actress race while Jon Bernthal has a long shot at getting a Best Supporting Actor nod.
Licorice Pizza
If you were going strictly by the films racking up Best Picture and Director awards among critics groups, you'd be forgiven for thinking the race is between The Power of the Dog and Licorice Pizza. Here is what I'd argue is the better of the two: Paul Thomas Anderson's breezy and bouncy barroom yarn about his pal Gary Goetzman. A highly fictionalized riff on colorful stories from that Hollywood producer's youth, the movie is sweet, idyllic, and better than at least several movies I have ranked above it here.
Licorice Pizza is also still a Paul Thomas Anderson movie and thus a little bit askew from mainstream tastes, be they Academy or otherwise. The picture's love story between a 25-year-old girl who can't get her life together and a 15-year-old boy will turn off some voters (even though depiction should never be confused with endorsement), and its shaggy meandering quality will turn off others.
This is a movie that will clean up in nominations for Picture, Director, Original Screenplay, Cinematography, and hopefully a nod for Alana Haim in the Best Actress category (although it's unlikely). That said, I see it struggling at winning most of them other than perhaps Best Original Screenplay—the category where the Academy traditionally will award things deemed too weird and unconventional for Best Picture.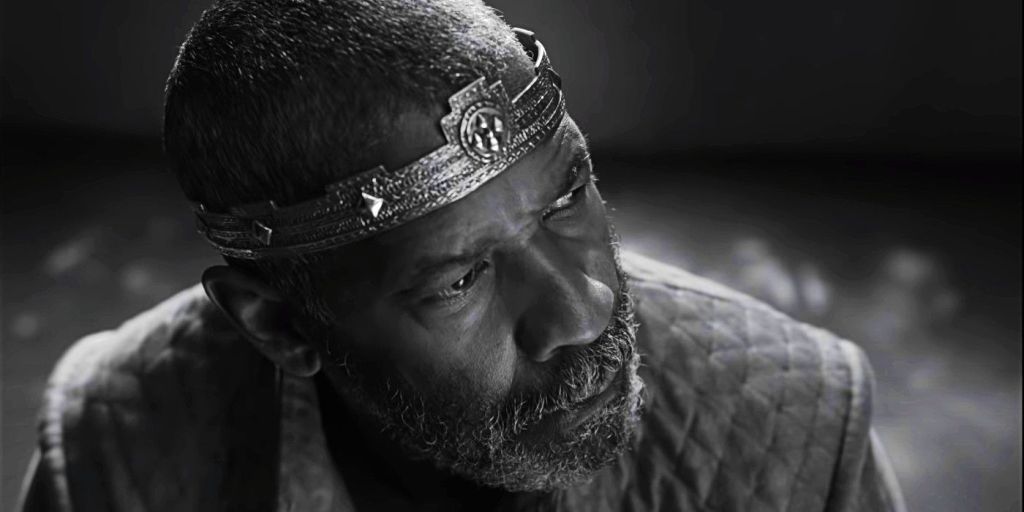 The Tragedy of Macbeth
Joel Coen's first movie following Ethan's apparent retirement likely benefited in the Oscar race from being an Apple TV+ release. Because the vast majority of audiences will never have the opportunity to see it in theaters, this macabre and horrific black-and-white adaptation of the Bard's Scottish play can never be fully judged for failing at the box office. Instead it's gathering steam in the margins as one of the best movies of the year, and one which only started appearing on most folks' radar in January.
With this also being a fiendish union of Coen and Shakespeare, I expect it to do very well in nominations, including in Picture, probably Director, Best Actor, Best Actress (most Oscar prognosticators underestimate the Academy's love of Frances McDormand), and in Cinematography. As for wins, that's trickier to see happening.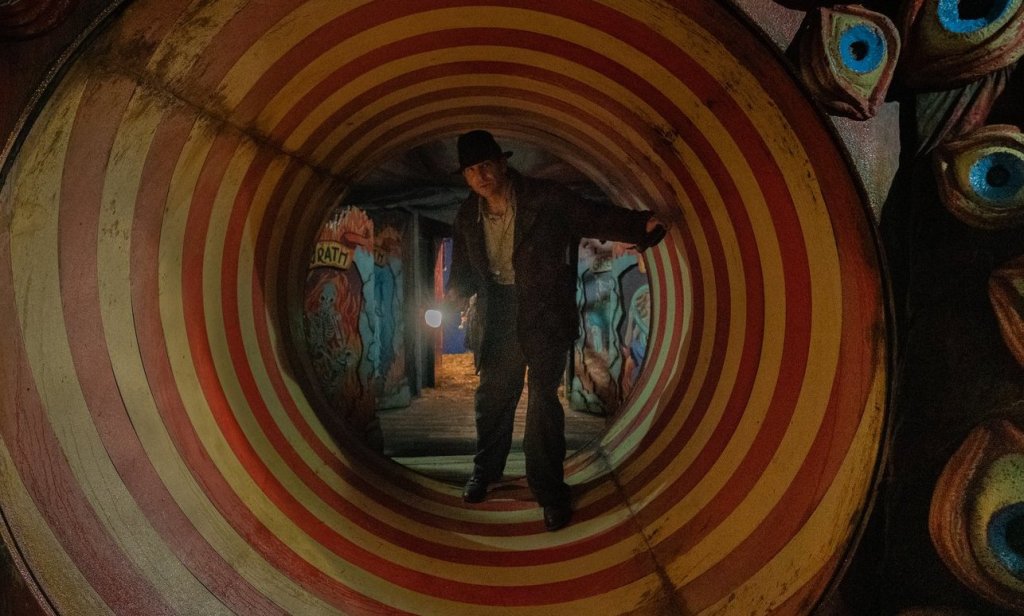 Nightmare Alley
Guillermo del Toro's follow-up to his Best Picture and Best Director winner, The Shape of Water, is an engrossing (if slow-boiling) slice of noir. With that kind of pedigree, and that kind of heat after Water, I tend to think Nightmare Alley can still make the nine-movie shortlist for Best Picture, even if it has no hopes of winning. Most of its other nominations will be in categories like Costumes, Cinematography, and Production Design, with possibly a Best Adapted Screenplay nomination too.
Don't Look Up
Adam McKay's pitch black comedy on Netflix has certainly divided critics (it's at 55 percent on Rotten Tomatoes as of press time). But the Academy is made up of the industry, not the press, and what is Don't Look Up's all-star cast if not an A-list party of folks happy to use their clout for a thinly veiled allegory on climate change? Those optics, and the awareness that the movie is a massive hit for Netflix and has been seen by hundreds of millions of people around the world, should power any quibbles about actual quality and get Don't Look Up into the last slot for Best Picture.
Beyond that, McKay might get another writing nomination, for Best Original Screenplay this time, and Ariana Grande will surely get to sing "Just Look Up" on the Oscar stage. I suppose there's also a dark horse shot for Leonardo DiCaprio gaining another Best Actor nod.
CODA
Sian Helder's sweet and progressive film about a young woman who is a Child of Deaf Adults (CODA) and the only hearing person in her family is still ending up on a lot of prognosticators' lists for Best Picture nominations. That is because it is a phenomenal film filled with real heart. And yet, since it's so outside the conventional Hollywood purview, I suspect it will just miss out of the top race. However, I do expect it to be nominated for Best Adapted Screenplay, as well as Best Supporting Actor thanks to Troy Kotsur's turn.
tick, tick… BOOM!
Andrew Garfield is just having a phenomenal year between rehabilitating his Spidey legacy, shooting an outsider's shot at a Best Supporting Actor nomination for The Eyes of Tammy Faye, and most of all tick, tick… BOOM! This haunting musical biopic is a major career milestone for Lin-Manuel Miranda who reveals he's an extremely promising filmmaker on top of everything else. But it's a career highlight for Garfield, who's dazzling as Jonathan Larson, the doomed playwright who struggled and died before receiving international acclaim. If there is one person to upset Will Smith, this is it. That said I think it just barely misses a Best Picture nod.
Drive My Car
The lyrical three-hour epic from Japan is the best movie of the year in the minds of many critics, including the New York Film Critics Circle. But despite Parasite breaking through as the first foreign language film to win Best Picture a few years ago, I really don't see this repeating history or even getting nominated despite predictions to the contrary. For better or worse, I suspect this winds up just dominating in the Best International Film category.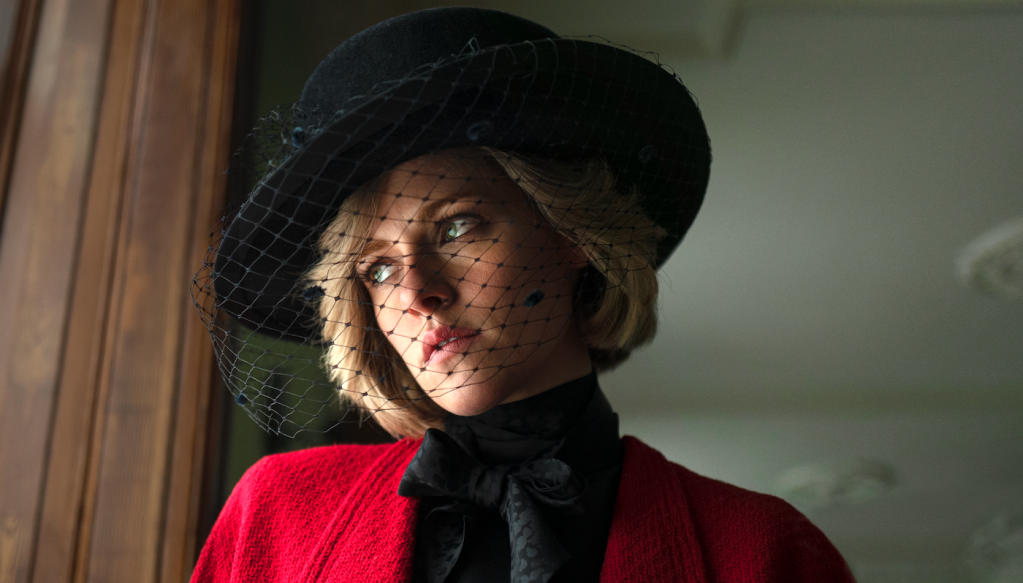 Spencer
When I saw Spencer last October, I was positive it would be nominated for Best Picture, but perhaps that was just because I love a good spooky movie close to Halloween? Indeed, Pablo Larraín's anti-biopic is the scariest thing I saw all year, but it's proven to be highly divisive among non-critics for its chilled approach toward the legacy and legend of Princess Diana. It's thus fallen by the wayside in the Best Picture race. Even so, Kristen Stewart is the definite Best Actress frontrunner for a career-best performance as the People's Princess. Also expect nominations for Best Costumes (which it might just steal from Cruella) and Best Score.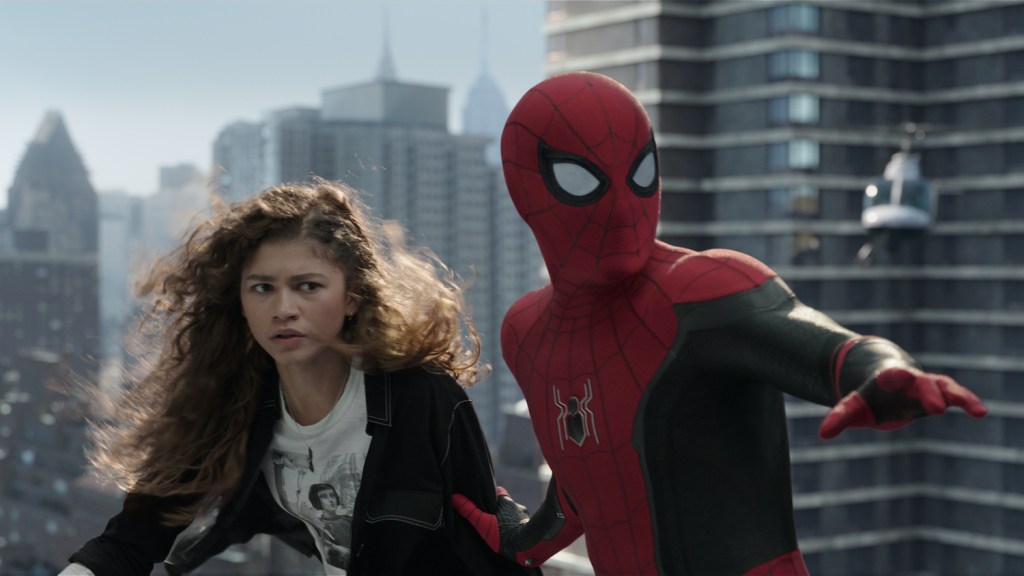 Spider-Man: No Way Home
Yes, there's a serious last minute campaign by Sony Pictures to get Spider-Man: No Way Home nominated for Best Picture based solely on the fact that it's, uh, pretty good and is almost single-handedly propping up the domestic box office. The Oscars were originally started to advertise and celebrate the industry's most successful events, and as depressing as it is to admit, for most moviegoers the only event at the multiplex that matters is Marvel Studios' gauzy fan service.
Given its placement on this list, I personally don't think the Academy is going to ultimately be swayed into nominating a movie that's as visually flat as so many other Marvel Studios blue screen affairs, or which is propped up entirely by the cinematic equivalent of the Leonardo DiCaprio pointing meme. But… there's a chance?! Which is why we have it only a few films below the 10-movie cutoff and above the following. (Also expect a shoo-in Visual Effects nod.)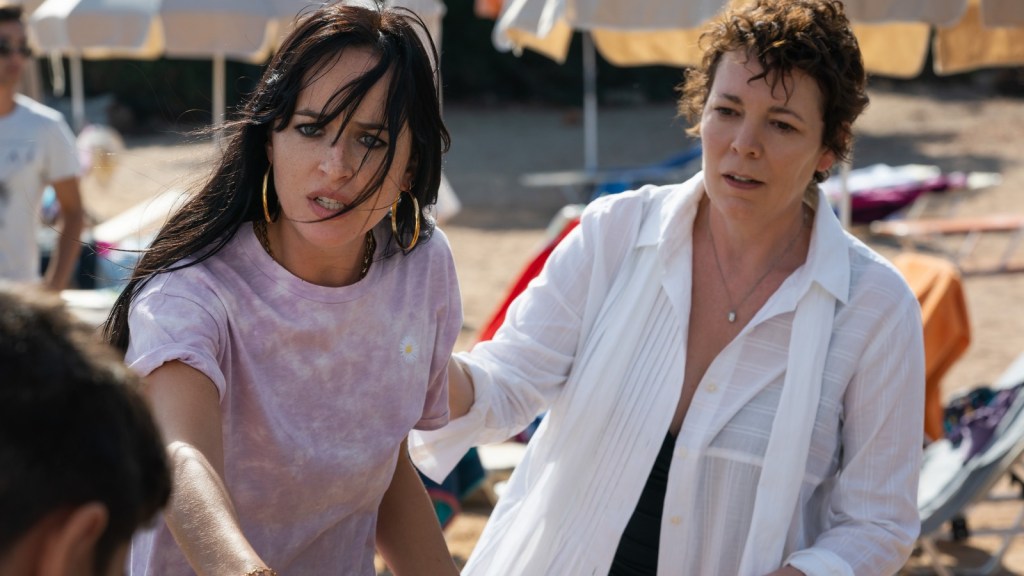 The Lost Daughter
Yes, seriously Spidey has a better shot at a Best Picture nod than The Lost Daughter. Nonetheless, Maggie Gyllenhaal's feature-length directorial debut is a triumph for its ensemble and will get a nomination for Olivia Colman in the Best Actress category. In fact, if there is one person who can beat Kristen Stewart…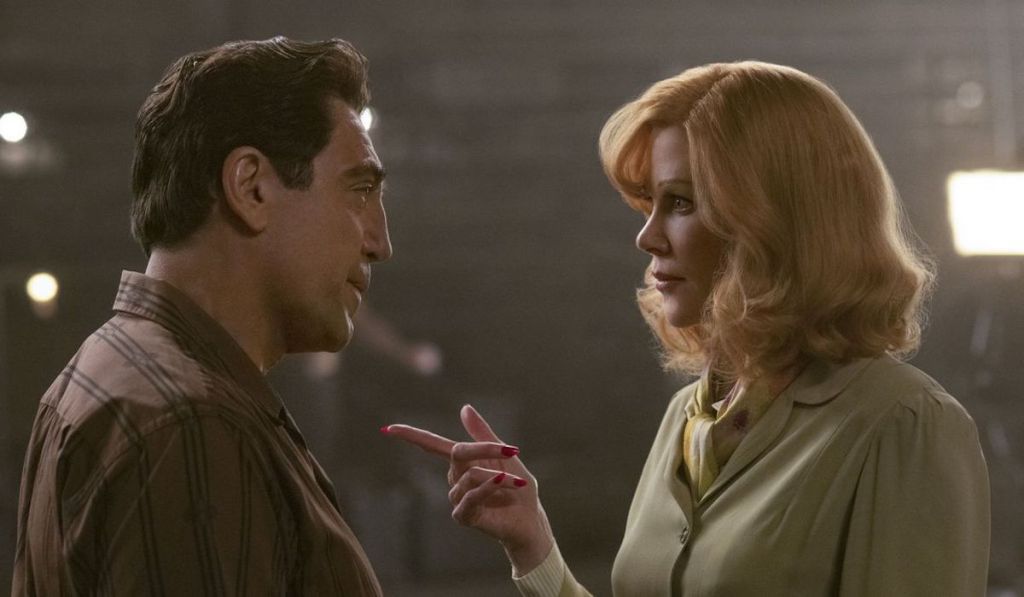 Being the Ricardos
The Academy loves Aaron Sorkin. But does the Academy love Aaron Sorkin's love affair with I Love Lucy? As far as a Best Picture nomination is concerned, probably not. However, he should still wind up with a Best Original Screenplay nod. Nicole Kidman will also certainly be nominated for a terrific turn as Lucille Ball. Take that, internet.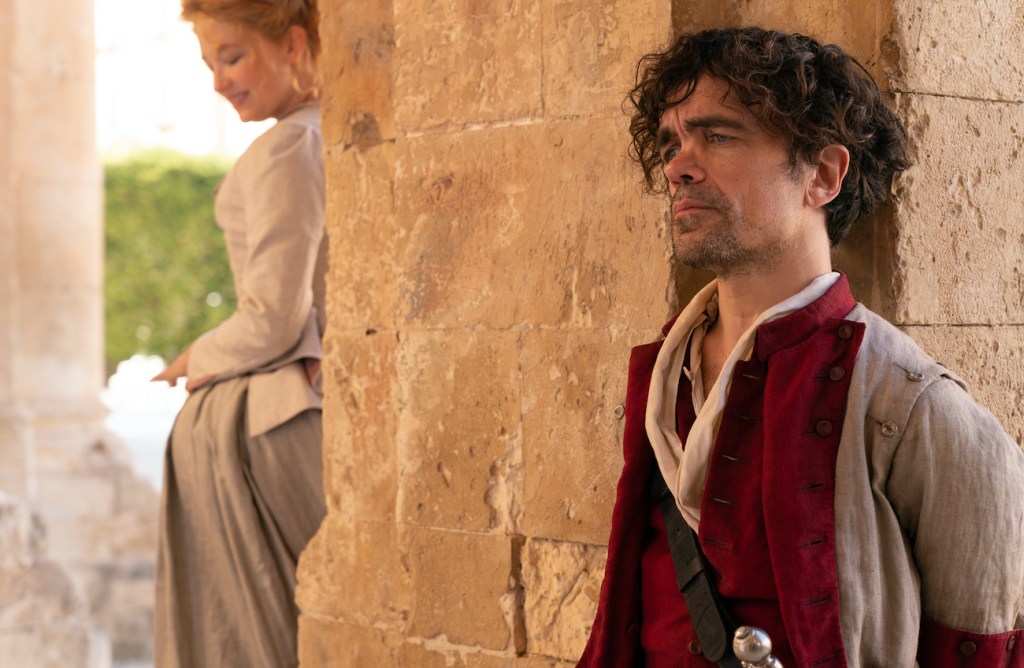 Cyrano
While there's no chance of this getting nominated for Best Picture, Peter Dinklage's heartfelt performance as the tragic Cyrano de Bergerac should land the Emmy-winning actor his first Oscar nomination.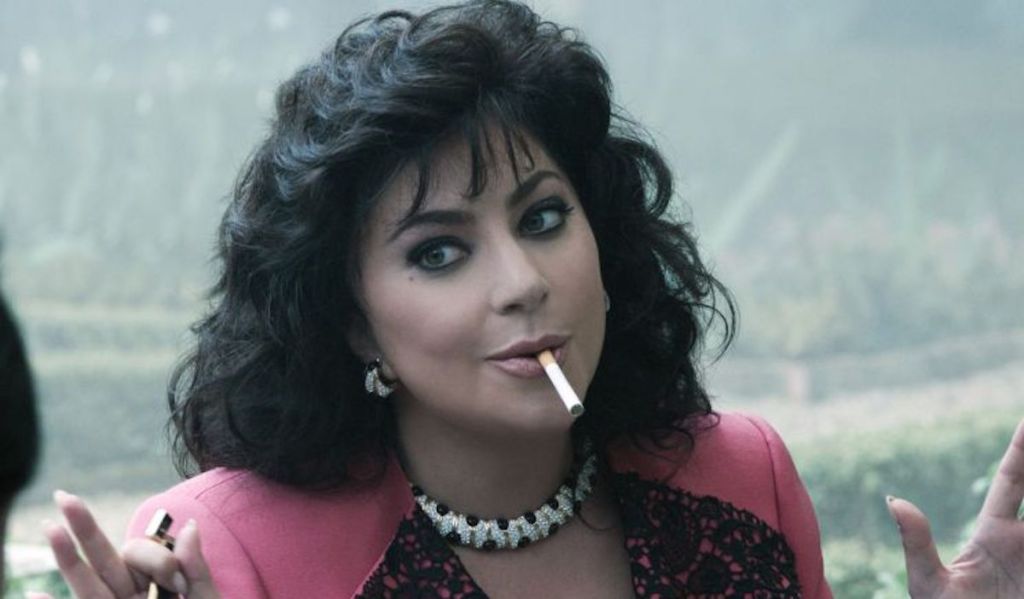 House of Gucci
The Ridley Scott camp nightmare will earn Lady Gaga her second Oscar nomination for Best Actress. And if we're all really really lucky, the Academy won't make the mistake of nominating Jared Leto for his kitsch turn as an "Italian" man here…. But he's probably in.
The Eyes of Tammy Faye
Jessica Chastain's awards vehicle didn't turn out to be nearly good enough to earn much attention back in September, but Chastain is still so good as Tammy Faye Bakker that she should be able to snag that fifth Best Actress spot (although Penelope Cruz could edge her out for the far better movie Parallel Mothers).