Features
Black Panther: Wakanda Forever Trailer Breakdown: Aneka, Namor, and Ironheart
The bonkers trailer for Black Panther 2 has arrived! Here are all of the easter eggs, references, and plot hints you need to know about...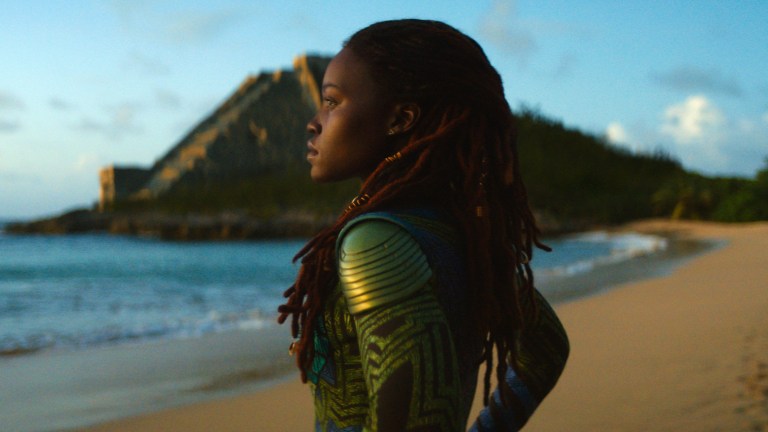 Marvel took advantage of its San Diego Comic-Con panel to make several massive announcements, including its full plans for MCU Phase 5 and Phase 6. Who's ready for Thunderbolts, Fantastic Four, and Avengers: Secret Wars?
But first we have the finale of Marvel Phase 4: Black Panther: Wakanda Forever, which is out in November. During the panel, director Ryan Coogler and the film's cast revealed the first trailer for this highly-anticipated sequel. It introduces several new characters and sets the stage for one of the most emotional chapters in MCU history.
Before we jump into the breakdown, check out the trailer if you haven't already:
Okay, here are all of the big reveals in the trailer:
Namor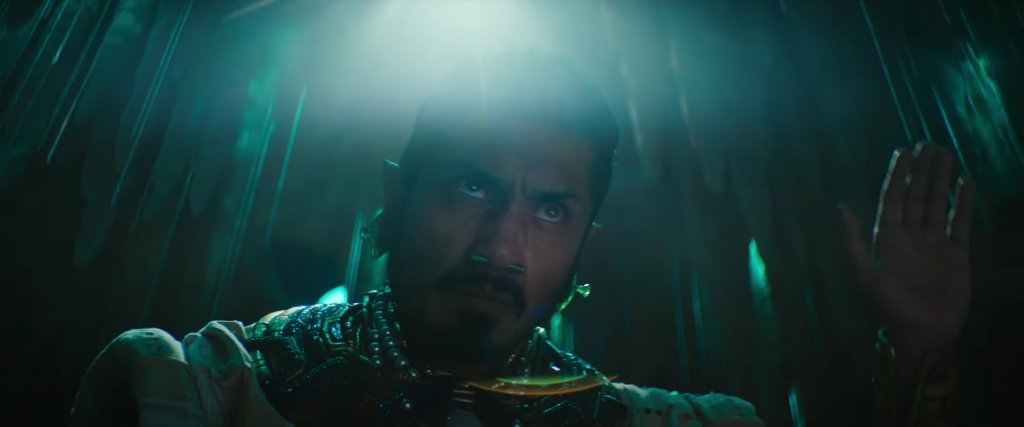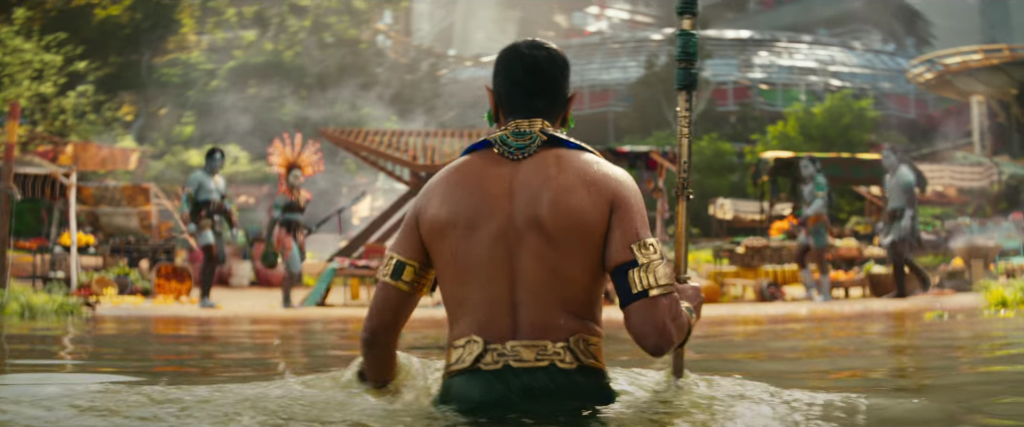 The first and biggest news is Namor's arrival in the MCU. Played by Tenoch Huerta, Namor McKenzie (yes, that is actually his last name in the comics) is the son of a human father and an Atlantean princess, raised to be the king of the undersea people. He was created in 1939 by Bill Everett, long before Marvel even existed, so he has a long and storied history in comics even before he was revealed to be the first mutant of the Marvel Universe. Namor was a member of Captain America's Invaders during World War II, and was one of the first people to encounter the Fantastic Four after they gained their powers. 
He's going to be very different on the big screen, though.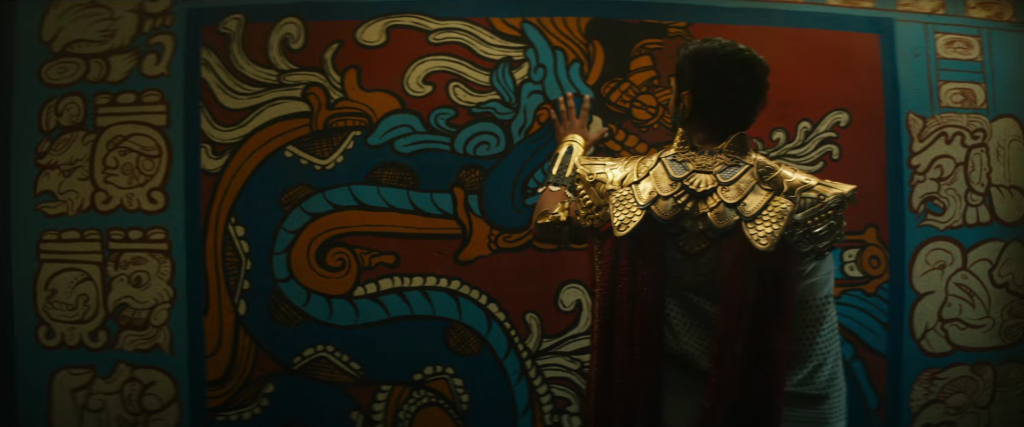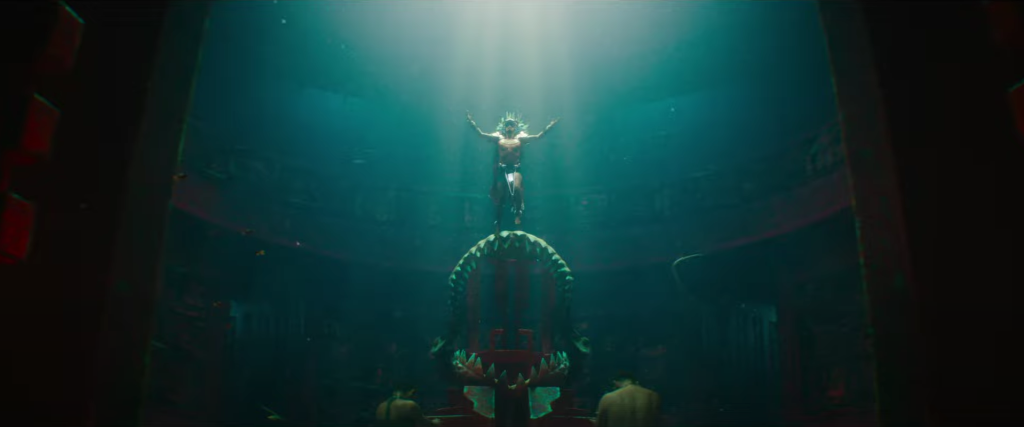 This Atlantis is full of Mayan imagery and clothing, and Namor doesn't appear to be 100+ years old. We see his cute little winged baby feet as his mother gives birth to him under the water. He shows up several times throughout the trailer, at one point staring up at Wakandan ships firing energy blasts on his encampment on a beach as M'Baku jumps off a boat to bash him. One thing that shines through this trailer that definitely exists in this depiction: Namor is a badass.
Who Is Black Panther?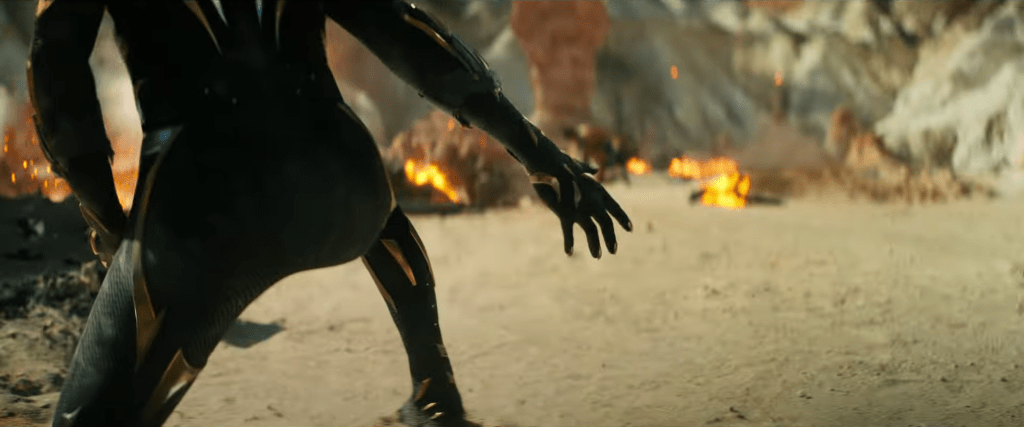 We get one glimpse from behind of someone in the Black Panther armor at the end of the trailer. After Chadwick Boseman's tragic death in 2020, there was some question about what was in store for the character moving forward – would they recast or just put a new character under the mask? There was plenty of precedent for the latter in the comics: Shuri spent a lot of time as Black Panther in the late aughts and early 2010s. 
What this trailer made abundantly clear was that this movie will be honoring Boseman and his character. I don't think anyone knew exactly what to expect out of our first look at Wakanda Forever, but I'm fairly sure it wasn't "everybody crying and watching it over and over again," and yet… This trailer masterfully reminded us of what a tremendous loss Boseman's passing was. I can't imagine they'll recast him in this movie. 
Atlantis and Wakanda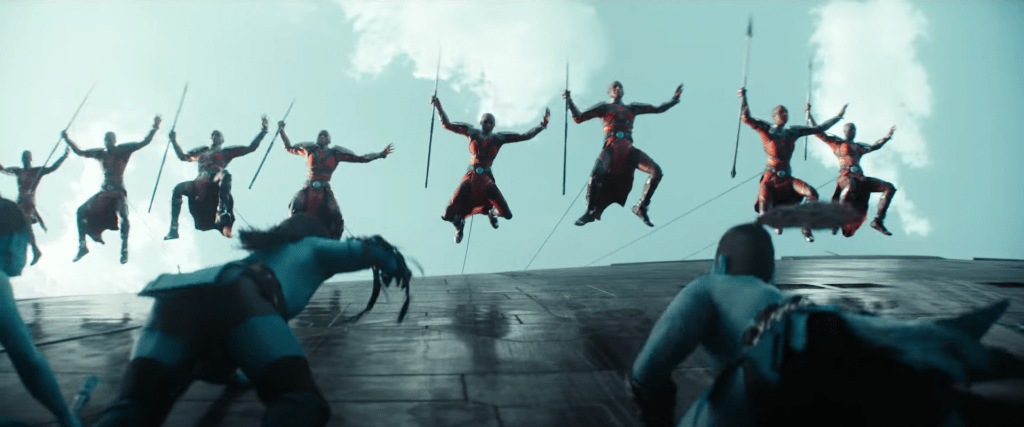 Fun story: Namor's human father met Namor's mother while he was on a resource hunting expedition in the Antarctic. The resource he was looking for?
Vibranium.
Atlantis and Wakanda have basically spent half of their time as Marvel Universe locations at war with each other. T'Challa met Namor before he became Black Panther, and had him marked as a potential threat, and following decades of friction between the two nations, Namor, given a fifth of the power of the Phoenix during Avengers vs. X-Men, used it to devastate Wakanda.
The two were forced to work together shortly thereafter because of the Incursions (the multiversal destruction that led to Secret Wars), but while those went on, Shuri (Queen of Wakanda and Black Panther as well) led a retaliatory invasion of Atlantis. Namor responded by siccing Thanos on Wakanda, T'Challa retaliated with a knife in Namor's ribs and a kick onto a collapsing Earth 1610, and so on and so on.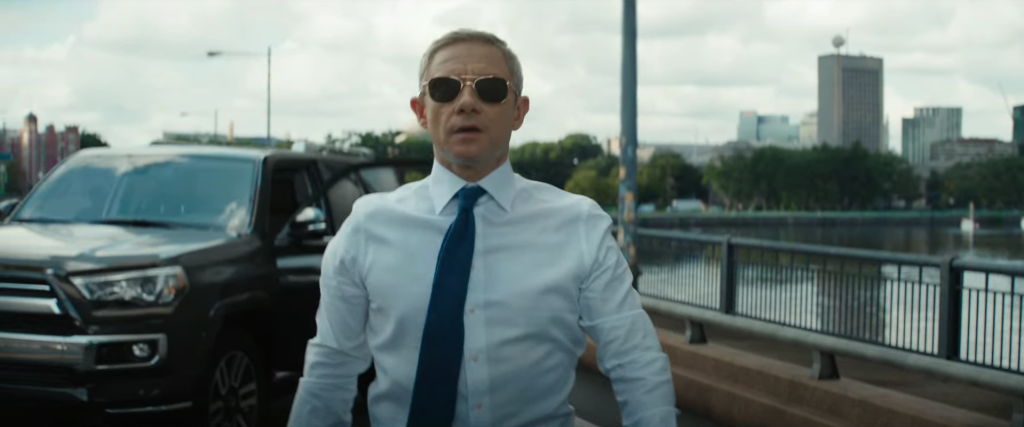 Bottom line: there are lots of reasons for Atlantis and Wakanda to be at war here. But don't count out Everett K. Ross (Martin Freeman) as one of them. He's conspicuous in his one scene in the trailer. Is the US government starting a proxy war between two literal superpowers?
Ironheart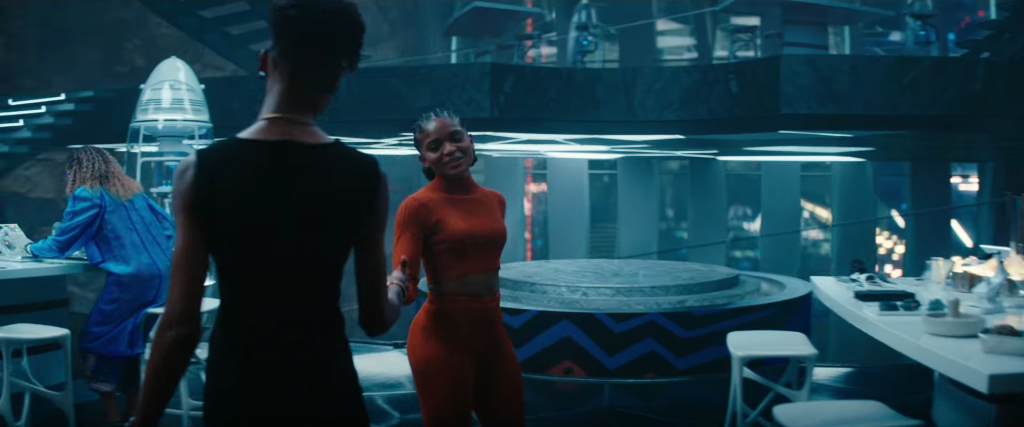 I don't know if any other movie's trailer could have pulled off the Ironheart moments quite as well as Wakanda Forever did. Moments after discussing her show (briefly) as part of Phase 5, we got to meet Dominique Thorne's Riri Williams in this trailer. Riri, created during Brian Michael Bendis' run on Iron Man, is a genius teenage inventor, attending MIT as a 15 year old and building her own Iron Man suit with scraps she stole from school. 
Thorne is in two shots in the trailer: in one, she's greeting Shuri in Shuri's lab the same way that Boseman's T'Challa did in the first Black Panther movie. In the second, she's banging her logo out of a sheet of metal the same way that Robert Downey Jr's Tony Stark did in the first Iron Man movie. I think the trailer's trying to tell us she's a big deal. 
Aneka and Ayo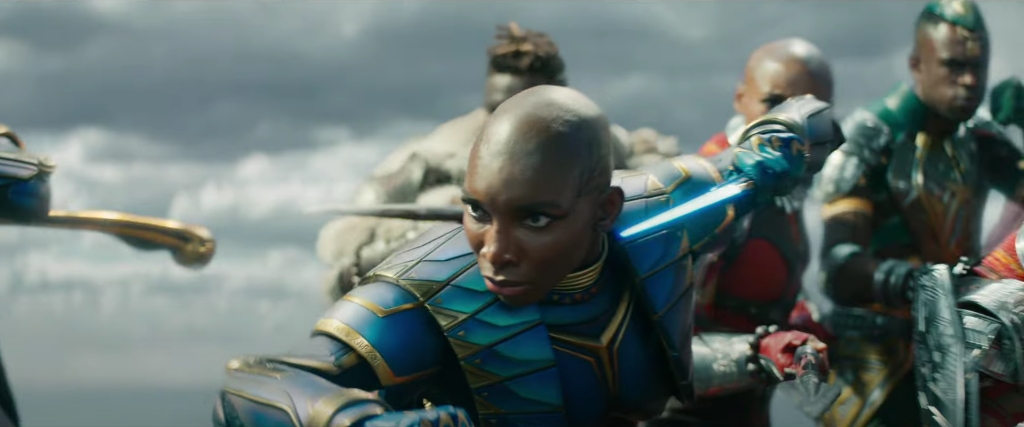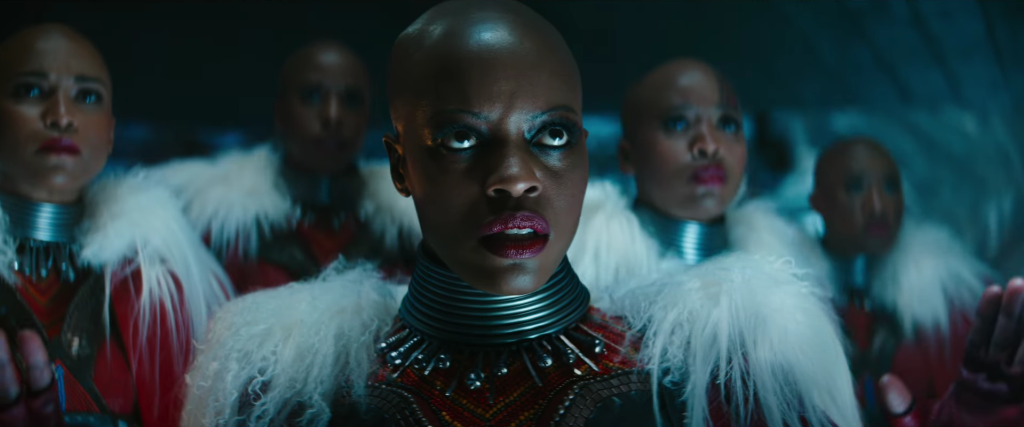 Another rumor confirmed by the trailer is Michaela Coel playing Aneka. In the comics, Aneka and Ayo (Florence Kasumba) were Dora Milaje trainers – the best of the best – who saw T'Challa and Namor working together, without seeing why they were working together. This led to a split: they left the order and abandoned Birnin Zana, Wakanda's capital. After killing a man who had been abusing women in his care, Aneka was captured and imprisoned by her old sisters. But before she could be executed, Ayo freed her. The pair stole the Midnight Angel armor and began roaming the Wakandan countryside, helping people who were overlooked by the Wakandan system. 
Their vigilantism caused fairly significant political upheaval in Wakanda and led to its semi-democratization at the end of Ta-Nehisi Coates' run. Coel is definitely in Midnight Angel armor in the trailer, and Queen Ramonda is very angry about something. Don't be surprised if Aneka and Ayo play a role in that. 
What did you see in the trailer that has you most excited? Tell us in the comments!
Black Panther: Wakanda Forever premieres on Nov. 11.