Features
The Missing Puzzle Pieces of MCU Phase 5 and 6
Marvel Studios just laid out a lot of their Phase 4, 5, and 6 plans at SDCC, but there's still way more to come.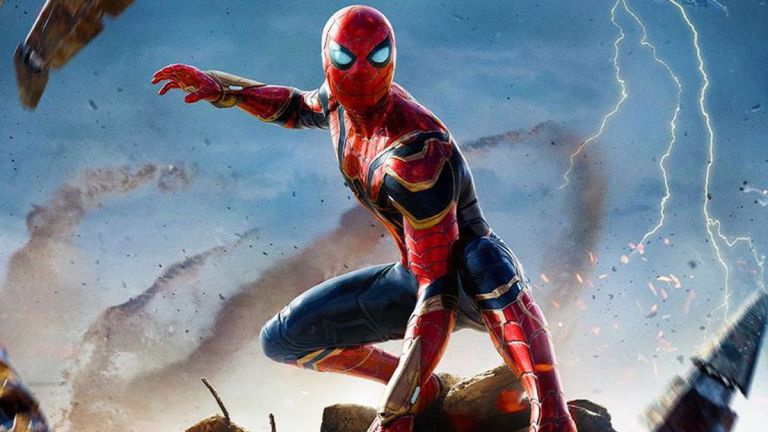 This article contains mild MCU spoilers.
Marvel Studios just made a triumphant return to Hall H at SDCC, with MCU maestro Kevin Feige laying out his exciting plans for the next two phases of the Marvel Cinematic Universe. With a veritable smorgasbord of movies and TV shows in the works, it may have first appeared that Marvel was laying all their cards on the table for any fans who might have become frustrated with the rollout of Phase 4. Yes, Feige confirmed, the Avengers will return! With two movies in one year, no less! Plans for 2025's Avengers: The Kang Dynasty, and Avengers: Secret Wars go some way to reassuring restless MCU addicts that there's definitely a climax to what Marvel are now calling "The Multiverse Saga", on the horizon.
But before we get to those intriguing Avengers teamup flicks, there are a lot of projects still to come. There's She-Hulk and Black Panther: Wakanda Forever waiting to close out 2022, then Phase 5 begins in earnest with Ant-Man and the Wasp: Quantumania on February 17, 2023. Secret Invasion lands on Disney+ in Spring 2023, Guardians of the Galaxy Vol. 3 hits theaters in May 5, 2023, Echo and Loki Season 2 arrive on the small screen in Summer 2023, and The Marvels brings together Captain Marvel, Ms. Marvel and Monica Rambeau onscreen in July 28, 2023. Marvel's Daywalker will then properly emerge in the MCU Blade reboot in November 3, 2023. Ironheart is set to drop in Fall 2023, Agatha: Coven of Chaos will explore the further adventures of that cheeky WandaVision witch Agatha Harkness in Winter 2023/2024, before Matt Murdock makes his triumphant solo return on Disney+ in Daredevil: Born Again in Spring 2024.
Closing out Phase 5's solo projects will be Anthony Mackie's Sam Wilson in Captain America: New World Order in May 3, 2024, and the long-awaited assembly of the Thunderbolts be will throwing a villainous wrench in the works in July 26, 2024. Ah yes, and as a first tantalising installment of Phase 6, that Fantastic Four reboot we've heard precious little about since it was first announced all the way back in 2019.
Spider-Man, Thor, Shang-Chi, and Doctor Strange
Phew! That's a lot of Marvel, isn't it? Yet, there's still a lot more that hasn't been announced. Keen-eyed fans will have noticed that Feige didn't single out this year's Halloween special Werewolf By Night, starring Gael Garcia Bernal, on stage at SDCC. Nor was there news of what other key MCU characters would be doing next. "Thor will return," we were promised at the end of Thor: Love and Thunder, but there was no hint of "when" Thor will return in San Diego. Spider-Man was perhaps a notable absence on the Phase 5 and 6 movie roster, but since Marvel Studios have to wrangle future Tom Holland performances with partner studio Sony, that's understandable.
Once you dig past the SDCC announcements, there are still more questions about the missing pieces of Phase 5 and 6. The confirmed Shang-Chi 2 went unmentioned, as did any hint of a potential Doctor Strange 3. Will Oscar Isaac return as Moon Knight? Hailee Steinfeld and Jeremy Renner as the Hawkeyes? Where was the highly anticipated tease for more live-action X-Men? Or the Don Cheadle-led Armor Wars? Deadpool 3? What about the Eternals, are they done? Kit Harington's Black Knight? That movie's post-credits scene also brought Thanos' brother Eros into the MCU, and since Marvel cast pop star Harry Styles in the role, he seems to be a pretty big deal, too.
"The adventures of Eros and Pip is something very exciting for us," Feige confirmed to MTV News' Josh Horowitz at SDCC. "You talk about Ghost Rider, we've got Blade, we've got Doctor Strange, we've got the supernatural angles, we've got the street-level with our announcement of Daredevil, and of course, Spidey going into the street-level heroes. And cosmic, and that's where our friends Eros and Pip live."
D23 and Disney+ Day
It's clear that Marvel still have other Phase 5 and 6 balls in the air where characters like Peter Parker, Doctor Strange and Eros are concerned, and the Phase 6 timeline does include eight other as-yet-untitled movies in the 2024-25 lineup. While we're still recovering from these SDCC announcements, it's important to remember that in September there will be another Disney+ Day, and Feige and co. will also be heading to the D23 Expo in Anaheim to dish out even more reveals of their forthcoming projects. If your MCU fave wasn't mentioned at SDCC, it doesn't necessarily mean that you won't be hearing more about them in the very near future! The missing parts of the Phase 5 and 6 puzzle will soon be unveiled.