Features
15 Actors Who Should Be the Next James Bond Villain
James Bond movies are only as good as their villains. Here are the actors we'd like to see fill that role in Bond 26.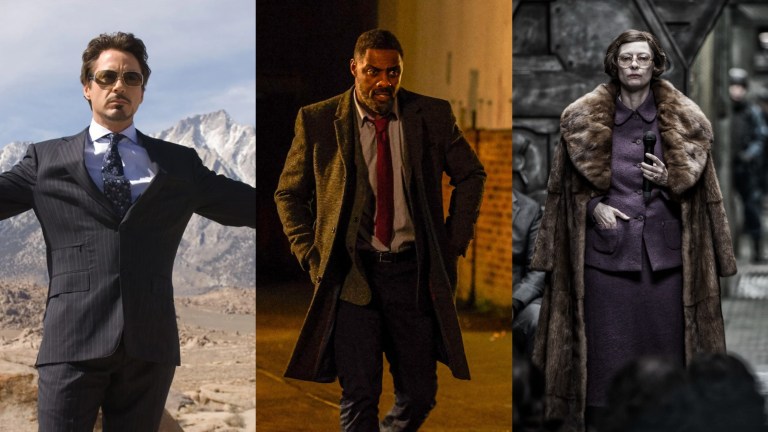 Six actors, excluding the non-canon takes in Casino Royale (1967), have put on James Bond's tux and holstered his Walther PPK. That number will only grow as future film adventures unfold. In fact, the search is already on for the next 007 following Daniel Craig's departure.
However, as many performers have taken on Bond himself, there are even more who have filled the role of the dastardly villain trying to bring him down. From Christopher Walken's scenery chewing Max Zorin in A View to a Kill to Mads Mikkelsen's starkly terrifying Le Chiffre in Casino Royale (2006), there's no denying the 007 franchise has some of the best baddies in cinema history. But 60 years since his debut, the secret agent has defeated virtually every kind of evil mastermind there is, and it'll be up to Bond 26 to refresh the formula for a new era of stories. As far as actors who could play the villain of the next film, we have a few favorites we think would nail the role…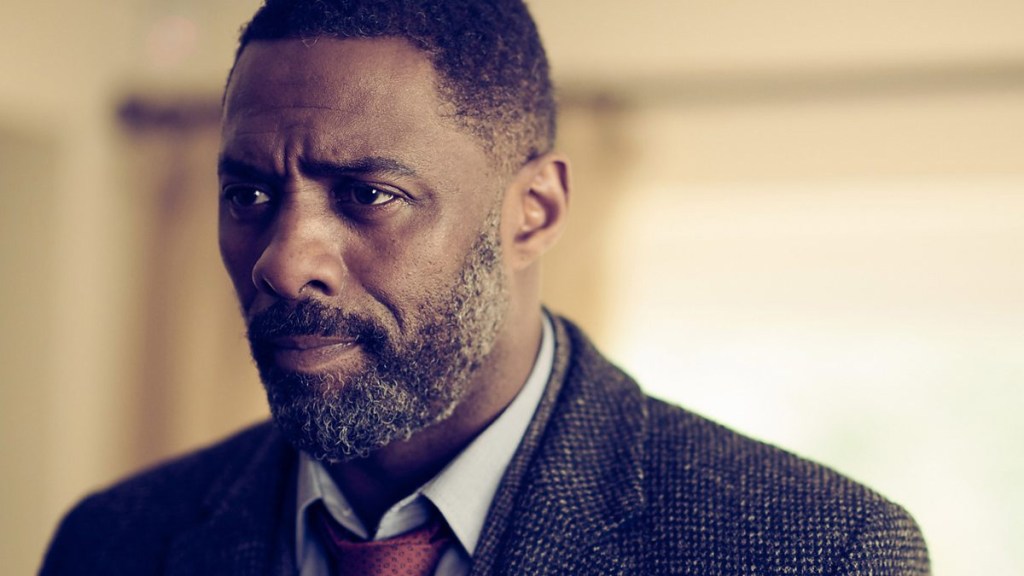 Idris Elba
Idris Elba has long been a favorite for the role of Bond for years. But at this point, even Elba thinks he's too old to play a spy in his 30s, which is what the Bond producers have confirmed they're searching for. However, the age range for the typical Bond villain is far more forgiving. 
There's no question Elba commands the screen in anything he's in, and he would have had no problem delivering the kind of intensity needed to play the superspy. But he could arguably do that to an even greater effect in the antagonistic role. Even in the goofy Hobbs & Shaw, Elba made for a frightening villain. That's because the actor can convey a mental dominance over his opponents just as acutely as an imposing physical dominance, and a Bond villain certainly needs to have the former to be convincing. The latter would just be a plus.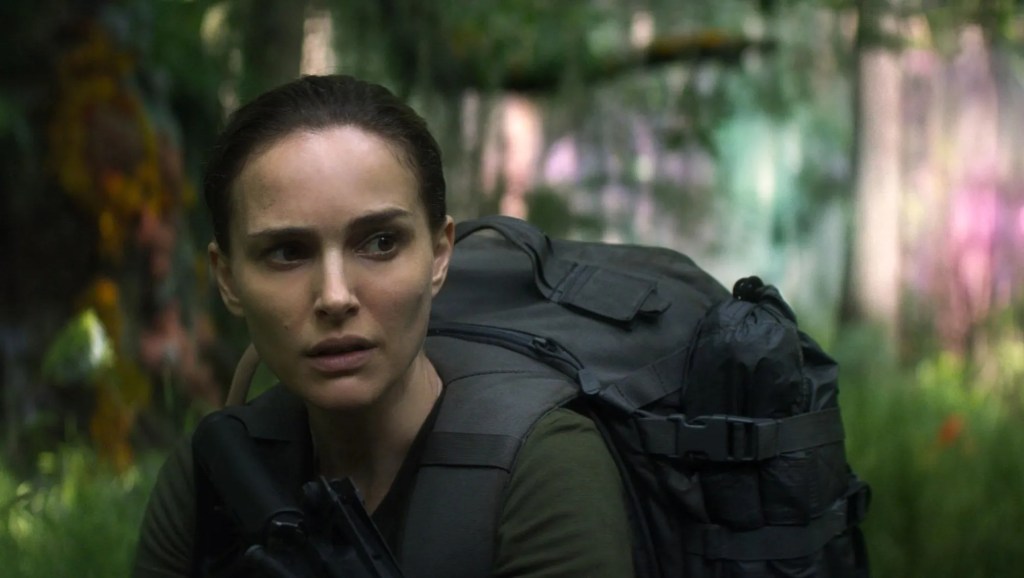 Natalie Portman
Although Natalie Portman is perhaps best known for playing soft-spoken heroes with a hidden ferocity just waiting to be unleashed, she's also quite good at showing us the underlying darkness buried beneath the surface of her characters. And it's that dark side that could make her a stellar Bond villain.
Portman has shown incredible range ever since her 1994 debut in Léon: The Professional, and if cast she could deliver the multi-faceted performance that would put her alongside such Bond villain titans as Javier Bardem's Raoul Silva. Like Bardem, Portman knows how to play scary, as in Black Swan, which sees her troubled protagonist pushed to the extremes of her humanity, both emotionally and physically. Annihilation, on top of featuring one of her best and most complicated characters to date, is another great showcase of Portman's physicality. Needless to say, we'd love to see Portman teach the new Bond a thing or two about close-quarters combat.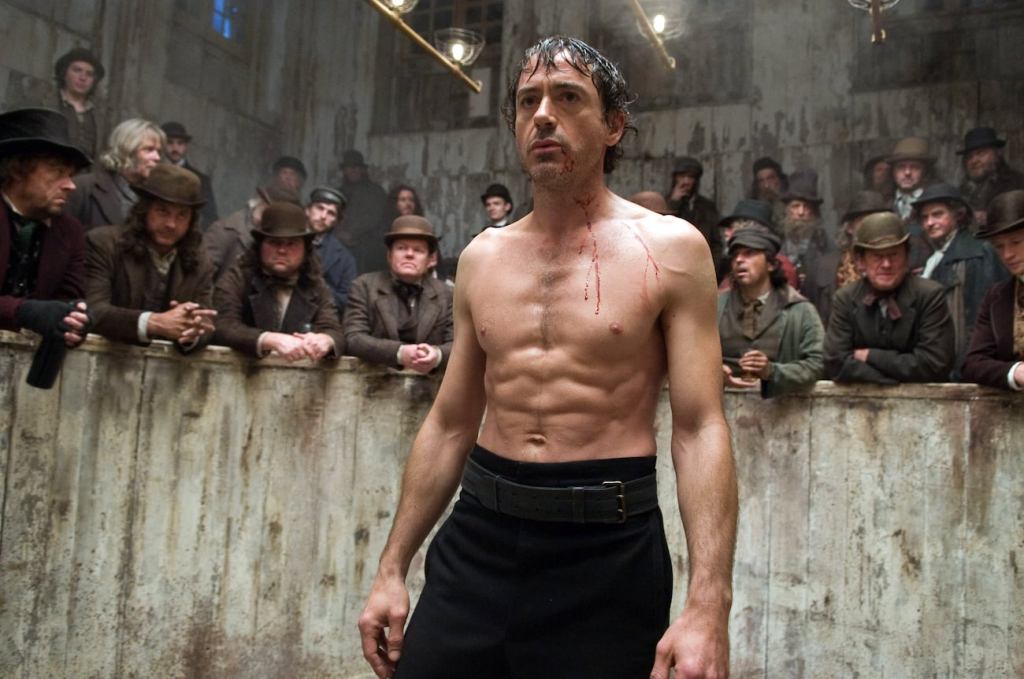 Robert Downey Jr.
One of the most famous actors of our time, Robert Downey Jr. has graced the screen with memorable turns in virtually every film genre, but in the end, he'll likely always be most associated with Marvel's Iron Man. His impact on the comic book film is indelible. But this veteran actor's career is comprised of much more than playing one of cinema's greatest superheroes. 
Before Iron Man, Downey Jr. filled his filmography with all kinds of characters, from comedic roles in films like Tropic Thunder; to fast-talking scumbags in U.S. Marshals, Kiss Kiss Bang Bang, and A Scanner Darkly; to literature's greatest detective in the Sherlock Holmes movies. The one character he hasn't played is a Bond villain, a role he could undoubtedly bring both menace to as well as a tiny bit of camp. Plus, casting the beloved MCU actor would lend James Bond's big return to the screen plenty of star power.
Uma Thurman
Picture it: Uma Thurman, katana in hand, taking on Bond in an explosive third act finale to the death. It's the kind of action movie fight of the century many nerds have long imagined ever since Thurman showed off her sword-fighting chops in Quentin Tarantino's Kill Bill, in which she plays a specter of the past fueled by revenge. But there are plenty of other sides to this performer, too. Thurman can play characters who are inherently good (e.g. in The Truth About Cats & Dogs), evil (as Medusa in Percy Jackson & the Olympians: The Lightning Thief), and somewhere in between (Mia Wallace in Pulp Fiction). 
Roll your eyes all you want, but Batman & Robin also proved that she can have fun in a villain role, even if it is in a borderline unwatchable film. The campy zaniness she brought to Poison Ivy is an aspect of the Bond villains of old that has gone missing in more modern installments. What if Thurman could find a way to bring back some of the more lighthearted elements of the classic Bond baddie while remaining a force to be reckoned with when it comes to fisticuffs?
Jackie Chan
Martial arts film legend Jackie Chan is one of the most talented actors to ever grace the action movie genre. Known for performing his own incredible stunts, as well as his skill directing and choreographing show-stopping action sequences, Chan has nothing left to prove when it comes to delivering movies that thrill. However, it's not just foot-and-fist films that Chan excels at.
Chan is also a brilliant comedic performer, and while modern Bond films aren't exactly remembered for their laugh out loud moments, it's indicative of a range beyond what contemporary audiences have seen from recent 007 adventures. The 68-year-old actor can deliver any zinger with impeccable timing, and brings invaluable experience and knowledge of how to stage action sequences. Playing a Bond villain would allow Chan a departure from the kinds of roles he's best known for, and could potentially show us a new side of this beloved thespian. That would make this casting more than worth it.
Tilda Swinton
One of the definitive queens of the arthouse, Tilda Swinton, is best known for her chameleon-like ability to transform into the most outlandish characters you've ever seen — or playing things completely straight in a serious drama. Swinton can do it all.
She has also occasionally dipped her toes in big-budget filmmaking, most notably in The Chronicles of Narnia: The Lion, the Witch and the Wardrobe and Doctor Strange. The former film introduced her to younger audiences as the White Witch, and she's so good that it's impossible to envision anyone else taking over the role now. Even during her brief appearance as the twisted angel Gabriel in Constantine, Swinton is the most fearsome presence in the room. Perhaps the only thing working against her being cast in the next 007 flick is that her character's massive presence would completely steal every scene from Bond.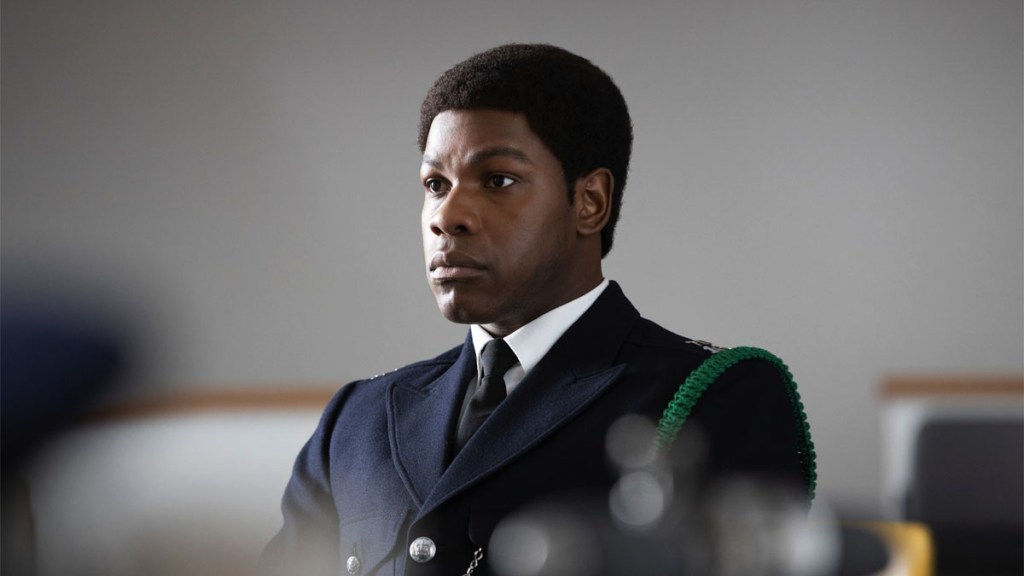 John Boyega
Few would disagree John Boyega's Finn was screwed over in the Star Wars Sequel Trilogy. Whatever his arc was supposed to be in the latter two films, it was pushed aside in favor of Rey, Kylo, and the Emperor somehow returning. His other attempt at blockbuster success, Pacific Rim: Uprising, didn't really work out either. But with more recent critically-acclaimed turns in hits like The Woman King, the ultra-talented Boyega continues to show that he's got the stuff to lead a big-budget tentpole.
Beyond his impressive acting chops, Boyega can astutely convey a sort of world-weariness, which is something he's been pulling off ever since Attack the Block. Performances in serious dramas like Imperial Dreams and Detroit further show that Boyega can bring the gravitas needed to play a modern Bond villain.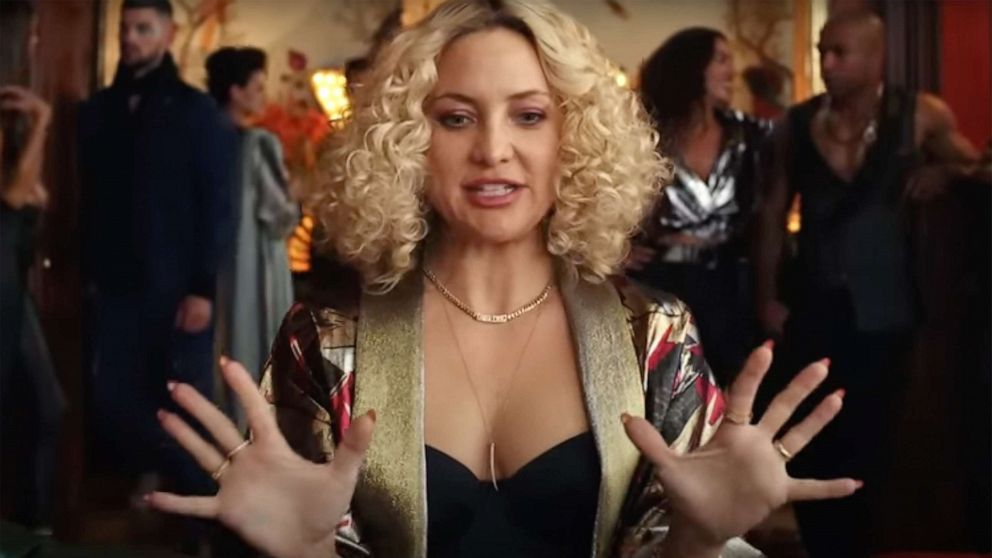 Kate Hudson
If Glass Onion proves anything beyond the world needing even more Knives Out mysteries, it's that Kate Hudson is still every bit as mesmerizing a performer as she was when she played Penny Lane in 2000's Almost Famous. Hudson plays dumb in the latest Benoit Blanc tale, but it's a nuanced portrayal (amongst many others) that provides a hint as to what her unique take on a Bond villain could look like.
Hudson has become a staple in contemporary rom-coms, but like Jennifer Lopez in Out of Sight and Hustlers, it's clear she can break out of that mold when the role demands it. This may be a chaotic, unexpected pick for some readers, but we think Hudson could surprise were she given more serious material in a blockbuster of this size.
Mark Rylance
Mark Rylance is equally adept at playing characters who are cruel as those who are kind-hearted. More often than not, the latter supersedes the former, such as in Ready Player One and The BFG, but even actor's gentlest roles tend to have some sort of darker interiority to them.
That said, Rylance has not been cast as a villain all that often. In fact, outside of playing a shady government type in The Gunman, the closest he's come to antagonist territory is as an idiotic tech billionaire in Don't Look Up. But it's the merging of those two types of characters that could make a dynamite Bond villain: a megalomaniac with an extreme thirst for power who will not hesitate to eliminate anyone in his way.
Jamie Lee Curtis
To horror fans of a certain age, Jamie Lee Curtis will always be best known as THE scream queen of the '70s and '80s, but she's arguably bigger now than she was back then. Her new Halloween trilogy and her memorable turn in Rian Johnson's Knives Out have helped cast Curtis' career in a new light.
The new, hardened take on Laurie Strode pits her as more of an action hero, the Shape's heavily-armed equal, an inspired choice that allowed Curtis to use different tools in her acting toolbox. And her Linda Drysdale from Knives Out seems like the most calculating person in the room outside of perhaps Benoit Blanc himself. She plays the frigid matriarch in both films with absolute relish, and we'd love to see Curtis bring that energy to a new Bond villain who could cut through 007's ego with a harsh line.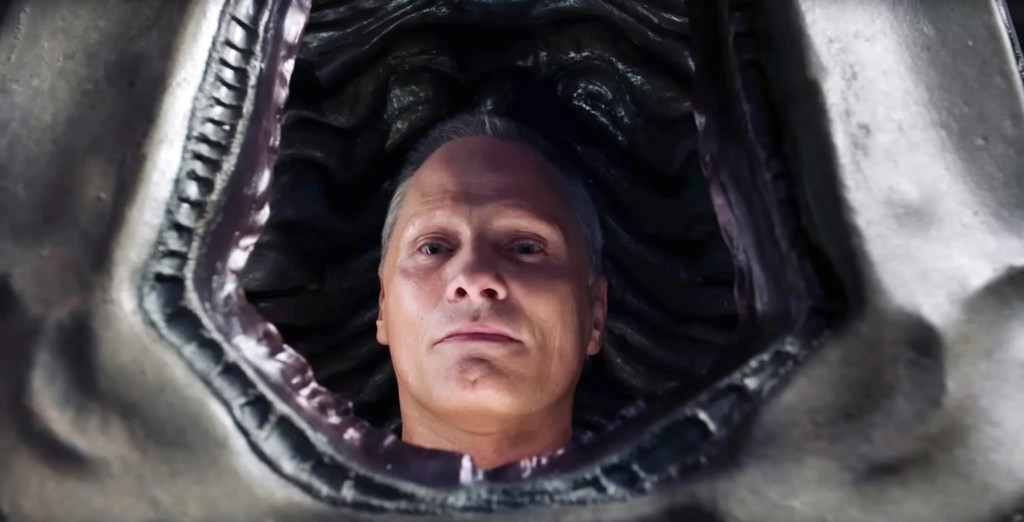 Viggo Mortensen
While eclectic actor Viggo Mortensen's claim to fame will always be as Aragorn in Peter Jackson's The Lord of the Rings trilogy, the actor has played far more interesting characters than the fairly straightforward fantasy character in films like Captain Fantastic and Carlito's Way, but it's his roles in David Cronenberg's A History of Violence and Eastern Promises that showcase a Bond villain in the making.
A History of Violence's Joey Cusack (aka "Tom Stall") is a man who can slink into a persona but flip on a dime and kill everyone in the room if they so much as hint at threatening his family. In Eastern Promises, he's a law enforcement official undercover in a grim world of bloody mob killings. Mortensen is convincing in both roles, but his Academy Award-nominated performance as Nikolai Luzhin in the latter is the more engrossing, the one that shows how intimidating he could be when going toe to toe with 007.
Lupita Nyong'o
Lupita Nyong'o has only continued to impress since winning an Oscar for her performance in 12 Years a Slave. She quickly made the jump to blockbusters, first joining the Star Wars Sequel Trilogy as the enigmatic Maz Kanata before being cast as Nakia in Marvel's Black Panther films. While the former saw Nyong'o convincingly play someone wise beyond her years, the latter was a showcase of her action movie chops.
But if you're looking for what she can do as the villain of a piece, look no further than Jordan Peele's Us. In this horror flick, Nyong'o plays a dual role as both a mother trying to protect her family and the doppelgänger trying to kill and replace her. But this is no conventional final girl vs. slasher scenario, and Nyong'o's performance reveals several hidden layers to both characters and an intensity that would make her the perfect adversary for Mr. Bond.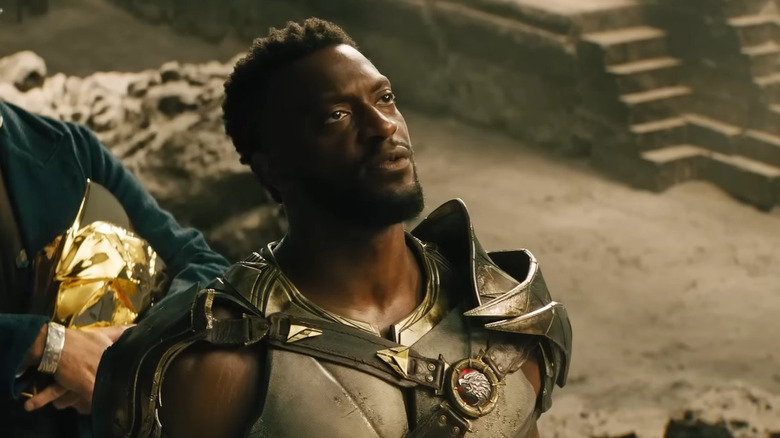 Aldis Hodge
Aldis Hodge just delivered his most high-profile performance to date as Carter Hall/Hawkman in the DCEU's Black Adam. Despite the middling box office, the film looks to set up Hodge's superhero as a recurring character in WB's comic book movie universe.
But when Hodge isn't wearing the golden wings as a hero, he'd be a perfect choice to play a more physically intimidating foil for 007. While most Bond villains tend to be rich evil masterminds, delusional eccentrics who hunger to bend the world to their will, they're usually not the fighting types. That's what lowly henchmen are for. So what about a big bad who could be as lethal with his fists as his unnecessarily convoluted scheme? If you want to watch someone beat Bond senseless in the first round before the agent's heroic comeback in the third act, Hodge could definitely play that role convincingly.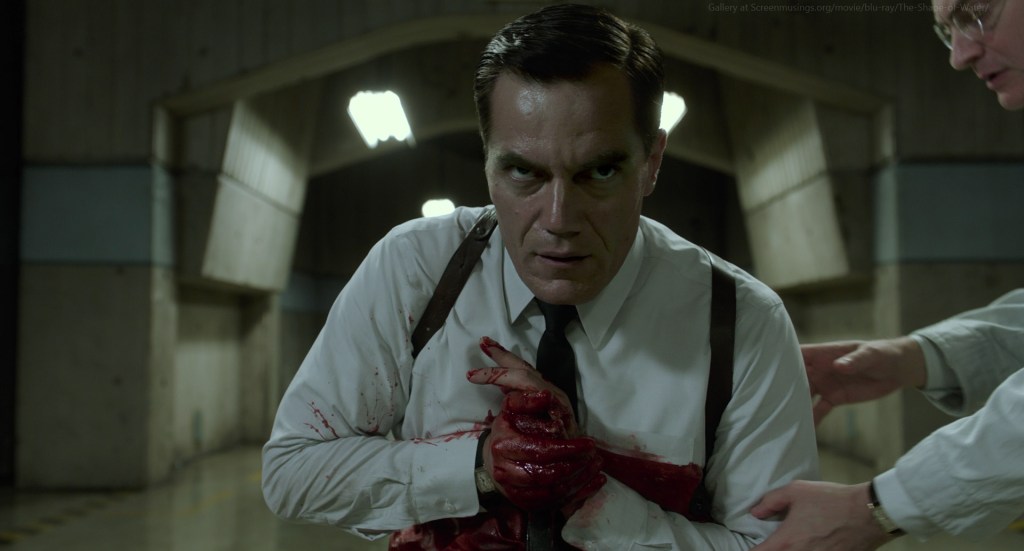 Michael Shannon
Michael Shannon is no stranger to portraying sinister villains who will stop at nothing to get what they want, even if it means killing for it. Just watch his terrifying performance in The Shape of Water as loose-cannon government agent Col. Strickland, or his more traditional antagonist role as General Zod in Man of Steel.
In both cases, Shannon effortlessly sells seething anger waiting to boil over. When cast as a villain, he brings menace and tension to every scene he's in and it's impossible to take your eyes off him. You just know any second, he could reach his breaking point. That's the kind of energy the next Bond film could really benefit from.
Oscar Isaac
Oscar Isaac has been very busy of late and his filmography is extensive, not just in terms of number of roles but in the types of parts he's played. He's played a down-on-his-luck musician in Inside Llewyn Davis, criminals in films like A Most Violent Year and Drive, a gun-toting serial killer in Mojave, a soldier in for the trip of his life in Annihilation, the ruler of an entire planet in Dune, and in the case of Moon Knight three completely different characters at once.
But it's his turn as the central mad scientist in Alex Garland's critically-acclaimed sci-fi picture Ex Machina that really sells Isaac as the perfect Bond villain. A manipulative inventor with a seriously disturbing case of a god complex? That definitely sounds like what a 007 baddie is all about. Add the fact that Isaac can be just as suave and can lay on the charm just as well as any Bond actor to date and you have the makings of a really captivating new villain you love to hate.
James Bond will return. While you wait, read up on what we know about the next movie here.